Pink Is Going into Holiday Season with New Shaved Hairstyle as She Shared a Photo of Her Buzz Cut
On Thursday, musician Pink, 40, took to Instagram to share a new look that she will be sporting. The star posed showing off her buzz cut from her newly shaved head.
In the photo, the entertainer was seen facing downwards while holding bits of her blonde hair in her hands. She captioned the image writing: "Letting Go."
On Pink's Instagram story, the singer posted a picture that showed her newly cut hair laying on a wood floor. Her new hairstyle comes less than a month after the musician opened up on the carpet at the CMA Awards in Nashville.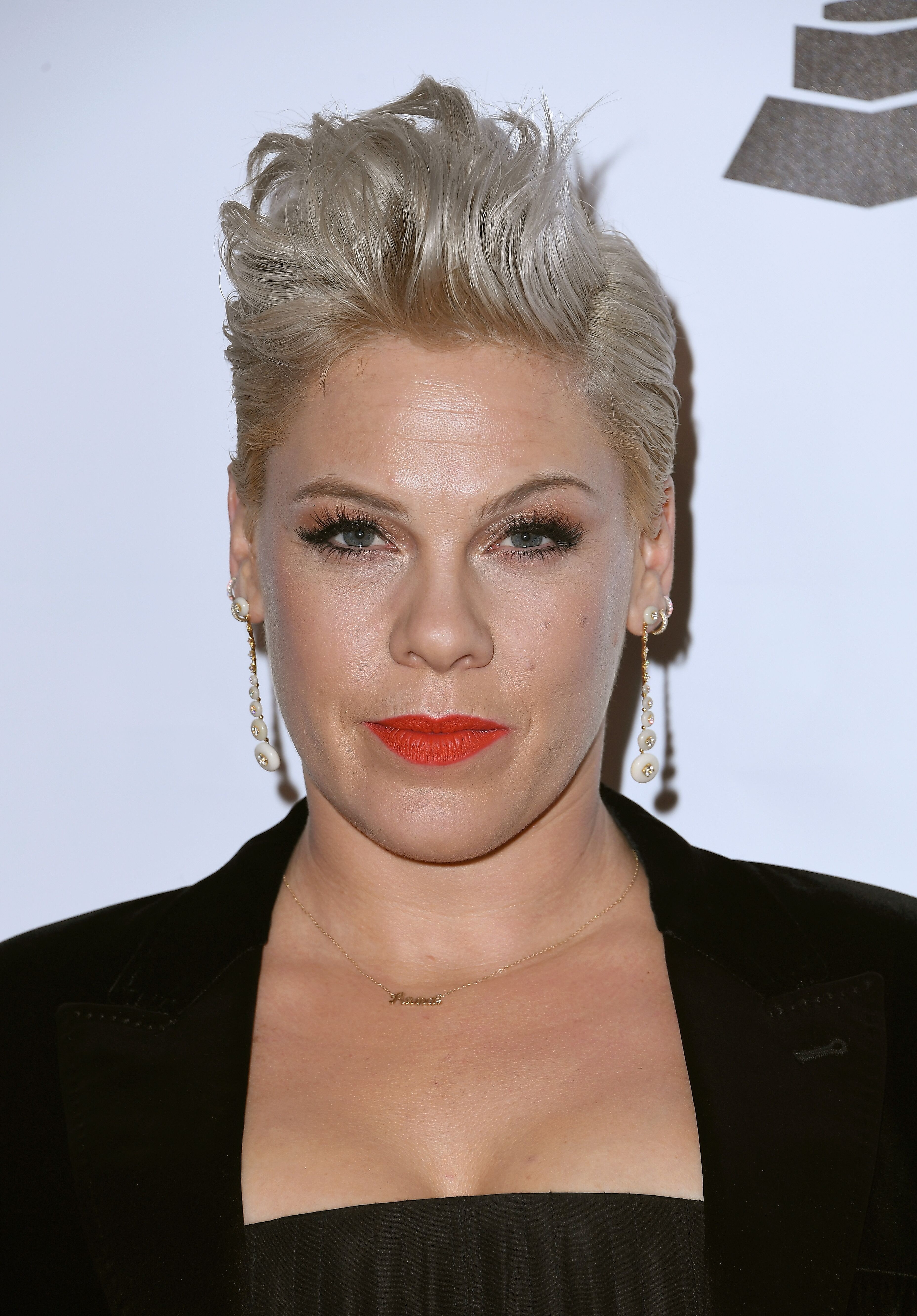 PINK STEPS AWAY FROM MAKING MUSIC
There she revealed she was planning on stepping back from making music in the coming year. Pink intends on spending more quality time with her family.
This year, the "Love Me Anyway" songstress released a new album called "Hurts 2B Human."
THE REASON BEHIND THE BREAK
She explained her hiatus stating:
"We did two and a half years of [music], and Willow's back in school now. Jameson's going to start pre-school soon. It's kind of the year of the family. And Carey has a lot going on as well. He's super supportive, he follows me around the world and now it's his turn."
PINK'S DAUGHTER CUT HER OWN HAIR
In September, Pink's husband, Carey Hart, 44, revealed that their daughter had also cut her hair on one side. Willow Sage, 8, appeared to be mimicking her superstar mother with her haircut.
Hart took to Instagram to post a photo of his daughter getting the hairstyle done.
"THERE IS NO BOX TO BE PUT IN"
The motocross racer included a heartfelt note about his daughter writing:
"Loving my punk rock daughter. Remember everyone, fly your own flag. There is no box to be put in. Its better to be your own self. Own it, and love it. And if anyone has a problem with it, tell them (politely) to move on."
WILLOW WILL BE "STRONG" & "FIERCE"
The sportsman who's also the father of a son Jameson Moon, 2½, shared that he couldn't "wait to see the woman" Willow will "grow up to be." He anticipated that she would be "strong, fierce, companionate, [sic] and caring."
Hart ended his post by sharing his pride in the little girl.