Gabrielle Union Shares Adorable Photo of Daughter Kaavia James in African-Print Outfit Amid AGT Controversy
Gabrielle Union is putting family first as she shares a ridiculously cute photo of her daughter amid the AGT drama going on. With a cutie like hers, it's hard to focus on anything else. 
On Thursday, Gabrielle Union decided to dress up her doll-like little girl Kaavia whom she shares with husband Dwyane Wade. We're not sure what inspired the cultural look, but we're not complaining. 
The 47-year-old actress is not only doing a great job as a role model to her little girl, but she's already dressing up the tot like a queen much like herself. The post is found below.
Union's issues with AGT
Union, who was reportedly fired from "America's Got Talent" about two weeks ago, has been in the spotlight for speaking out about her exit. The "Bring It On" actress called out the show for a few things. 
Speaking to Variety, Union alleged that Jay Leno made a racially offensive joke, and when she suggested bringing it to human resources, nothing was done.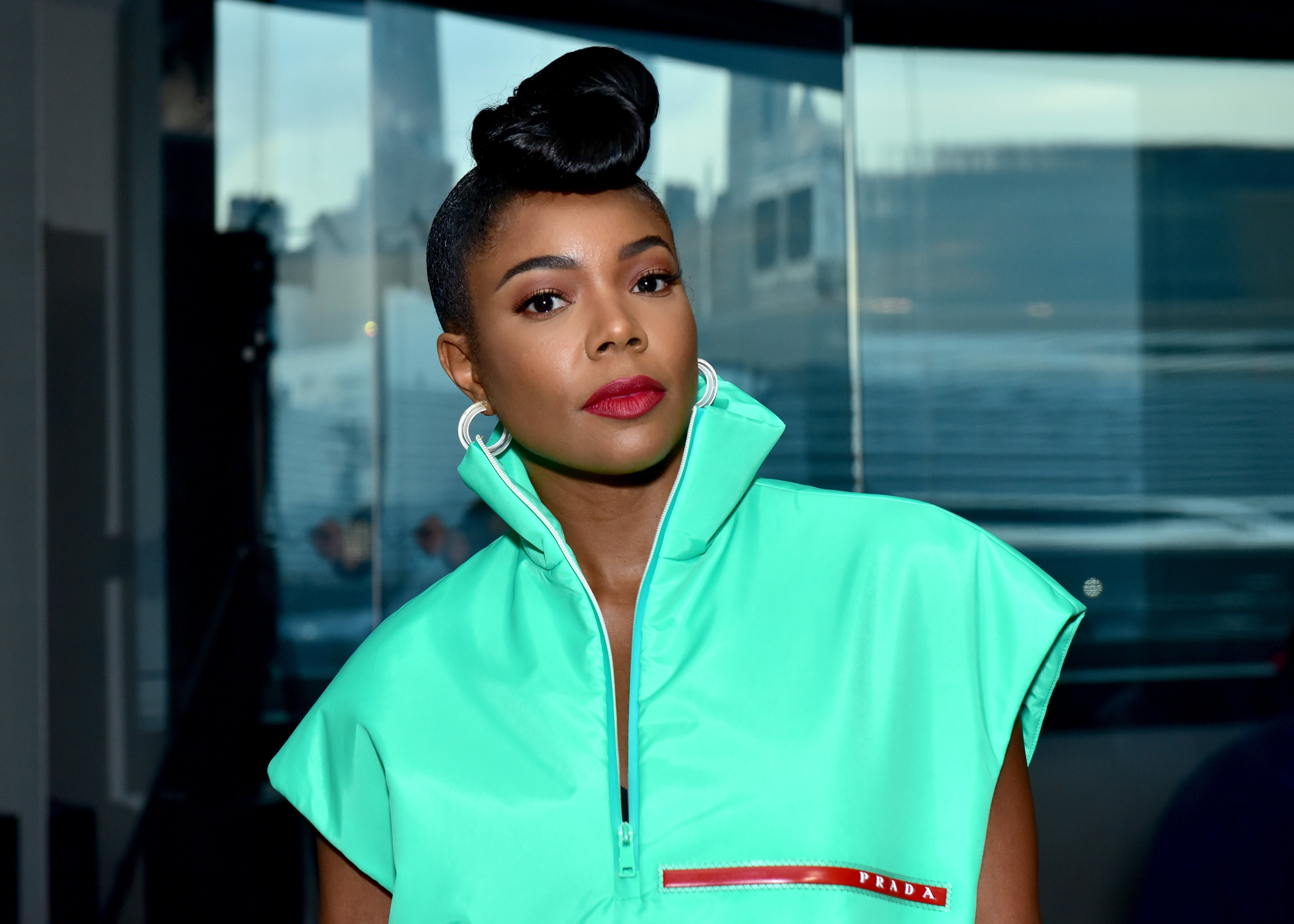 "Too black" hairstyles
She also said there were instances in which she was told her hairstyles were "too black" for AGT viewers. Another complaint she had was show creator Simon Cowell's smoking on the set. 
For a moment, though, all was forgotten as Union's followers laid eyes on an adorable photo of Kaavia in a yellow and pink African gets up.
Kaavia's African-style ensemble
The garb also featured some grey, gold, and white elements on the patterned skirt area. To top it off, the gorgeous tot wore a headpiece that looked to be the same size as her head. 
"Big mood," Union wrote in the caption. Some commenters reflected her sentiments while others called the one-year-old a queen. "Law & Order: SVU" star Mariska Hargitay was among them.
Union's meeting with NBC execs
Meanwhile, Union's supporters await the result of her five-hour meeting with NBC executives, which took place on Wednesday. The actress let followers know how it went later in the day. 
In a tweet, Union said the meeting was productive thanks in part to her expressing her "unfiltered truth" with transparency. NBC also spoke on the event, calling it "candid and productive."
We had a lengthy 5-hour, and what I thought to be, productive meeting yesterday. I was able to, again, express my unfiltered truth. I led with transparency and my desire and hope for real change.

— Gabrielle Union (@itsgabrielleu) December 4, 2019
Both parties offered no concrete conclusions yet, but NBC did say they would investigate more to better understand "the facts." Like everyone else, we're hoping to see the matter resolved fairly.