Todd Chrisley from 'Chrisley Knows Best' Celebrates Son Kyle's 29th Birthday Amid Federal Tax Evasion Charges
The Chrisleys federal tax evasion charges caused a temporary estrangement between Todd and his son Kyle. Having reunited since then, Todd expressed his gratitude with a special tribute to Kyle on his 29th birthday.
Todd posted a "roughhousing" clip wherein Kyle decidedly came out on top, and happy to have his son back, the reality television star shared a few heartfelt words on this special day.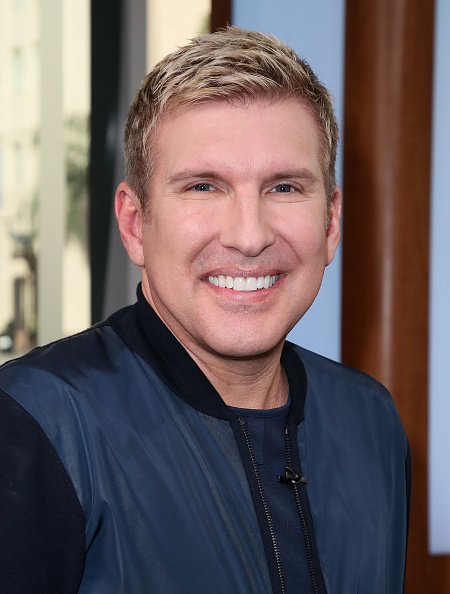 "Boys will be boys, Happy birthday @kyle.chrisley," Todd captioned the video. "I can't place in words how grateful I am that God has brought you home, I love you with all my heart and hope you had an amazing birthday today, 29 and holding but dirty 30 is just around the bend..."
The break in Todd and Kyle's relationship came in 2017 when Kyle "bashed" his father during an interview with "Good Morning America." Kyle bragged about his father not paying taxes, and he took to social media earlier this year to "set the record straight once and for all."
Kyle claimed that he struggled with addiction and that he lied during the interview, and the 29-year-old proceeded to explain how he asked his father's forgiveness for what he had done as he wrote:
"I've had a problem with drugs, I've acted completely ridiculous. 9 months ago I went to my dad with an apology. His words were 'I love you always, and you are forgiven' and just like that I was welcomed back into his life with open arms. I will be forever grateful for his love [and] graciousness."
Now that he is clean and sober, Kyle wants to fix his mistakes and work towards making their family whole again. According to Kyle, his sister Lindsie and his biological mother, Teresa alerted authorities about his stepmom Julie and his father. And Kyle wants his sister to seek the same forgiveness from their father he did.
While Lindsie denied the accusations via her lawyer, Kyle insisted that they used his drug addiction to persuade him that Todd is better off in jail where he can't make Kyle go back into treatment.
Happy to be reunited with his father, Kyle vows to stand by his family no matter what. With the ongoing federal tax evasion case against Todd and Julie, the family wanted to spend quality time together over Thanksgiving in the Cayman Islands.
However, the plan soon fell apart when the judge handling their case, denied them permission to obtain their passports temporarily. According to legal documents obtained by TMZ, the Chrisleys are only allowed to travel to Tennessee, Georgia, and California for the taping of their reality show after notifying their probation officers first.
Shortly before Todd and Julie wanted to enjoy a relaxing time in the Cayman Islands, their daughter Savannah also celebrated her birthday.
Proud of his 22-year-old princess, Todd Chrisley expressed his feelings with a snapshot image taken from an article about Savannah and her new contemporary apparel line. After thanking WWD for the great article, Todd gushed about Savannah's hard work, as she spent over a year developing the range.