Blake Shelton and Gwen Stefani Reflect on How Their Lives Were before They Met and Started Dating
In line with the Gwen Stefani and Blake Shelton's upcoming song "Nobody But You," the sweet singing couple shared how being together changed their lives.
Since Gwen and Blake's new song centers around the betterment of one's life through a loving relationship, the couple reminisced about their history together during a new interview.
Forever #MCM @blakeshelton 😍 gx #TheVoice pic.twitter.com/fPIx0hOJ7n

— Gwen Stefani (@gwenstefani) December 10, 2019
"I don't want to remember what I was like before Gwen, actually," Blake said before he joked that Gwen made him less of a "jerk" since they've been together.
"Cut the cameras! Oh my gosh!"
John Legend also noticed a change in Blake since his involvement with Gwen. The three are all coaches together on "The Voice" along with Kelly Clarkson, and according to the Sexiest Man Alive, Gwen "softens Blake a little bit."
We're on at a new time tonight ✨ 9PM ET!! Tune in to support #TeamGwen ❤️ gx #TheVoice #luvuguys pic.twitter.com/yQxDrhmvdx

— Gwen Stefani (@gwenstefani) December 3, 2019
The topic made Gwen emotional, as neither she nor Blake expected to have so much fun in their lives and relationship as she added:
"Blake saved my life, everybody knows that. We're just trying to savor every moment together, and just to be back on The Voice as well -- not to change the subject -- but working together again has been really fun, and I love being here and I love being with him."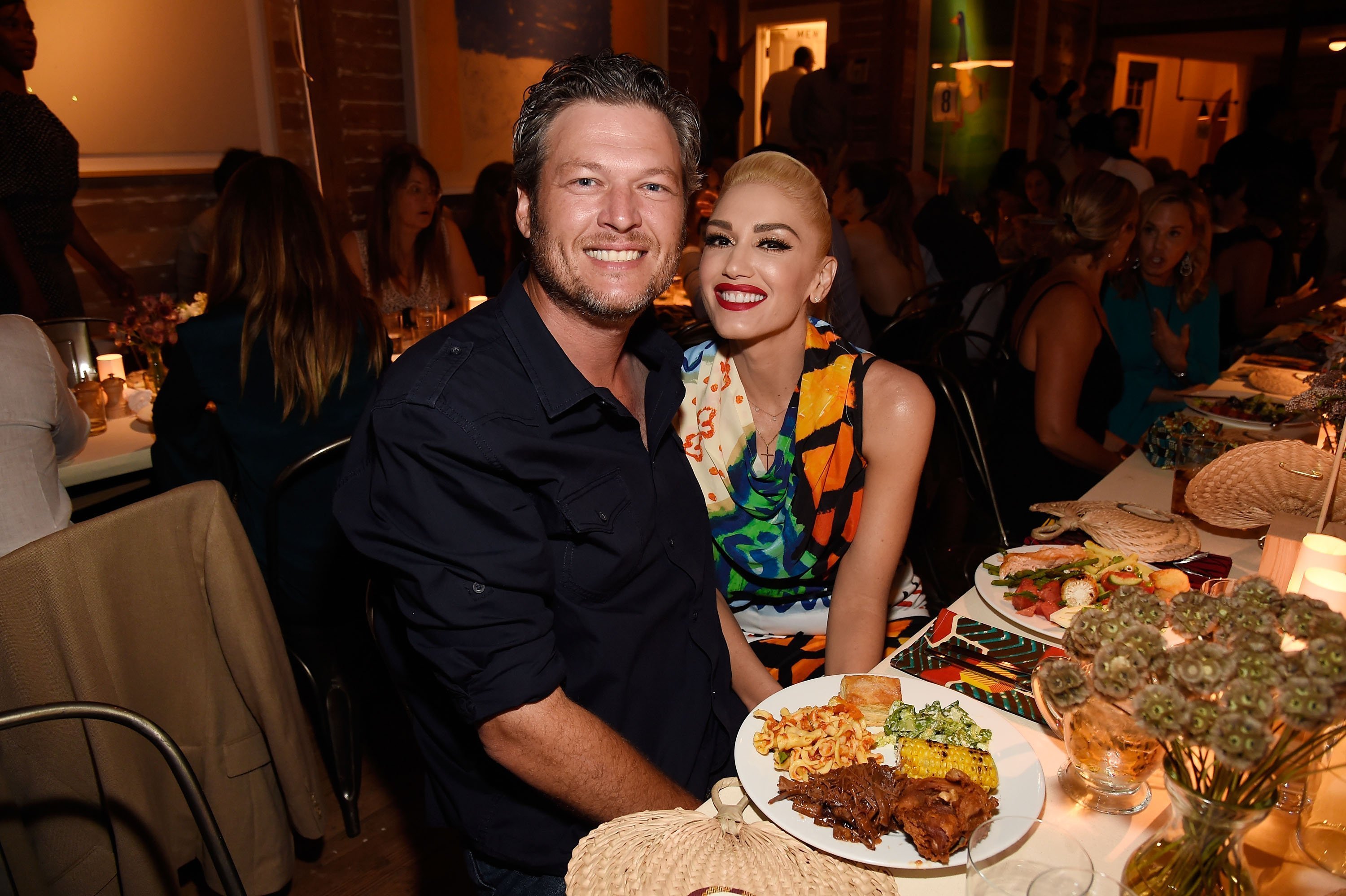 The couple loves being with each other so much that they've started their own Thanksgiving tradition. Five days over Thanksgiving, about 30 Stefani and Shelton family members come together at Blake's bed and breakfast hotel on Lake Texoma in Oklahoma, where they cook and have fun together. 
However, Gwen became emotional again on Monday night, when she watched her final contestant, Rose Short perform her rendition of "I Want to Know What Love Is." The evening also marked this season's semifinal round, and Rose had Gwen in tears before long.
What a performance @IamRoseShort!! ❤️ gx #TeamGwen https://t.co/3CngdnkYYE

— Gwen Stefani (@gwenstefani) December 10, 2019
Rose's moving performance had Gwen so overcome with emotion that she eventually asked that the cameras be cut as tears streamed down her face.
"Oh my god, I'm crying," Gwen reportedly said. "That was unbelievable. I'm so in awe of you. I'm so honored to work with you. Cut the cameras! Oh my gosh!" 
Shortly before the semi-final rounds, Blake Shelton's contestant on "The Voice," Cali Wilson also offered her take on her coach and Gwen's relationship as she said:
"It's really funny because she doesn't let him get away with anything, and I think that he's very smitten with her, and it's really cute to see this tall cowboy be so smitten with somebody, and so in love."
Going on five years since Blake and Gwen first met on the set of the show, their relationship continues to bloom.