Us Weekly: Blake Shelton Is Smitten with Gwen Stefani Who Doesn't Let Him Get Away with Anything, Reveals 'Voice' Contestant Cali Wilson
'The Voice' contestant, Cali Wilson shares details about Blake Shelton and Gwen Stefani's love story and what it is like working with the couple.
They say never mix business pleasure, but after four years since meeting on the set of "The Voice," Blake Shelton and Gwen Stefani are still going. Giving their first-hand experience, contestant and member of "Team Blake," Cali Wilson says:
"It's really funny because she doesn't let him get away with anything, and I think that he's very smitten with her, and it's really cute to see this tall cowboy be so smitten with somebody, and so in love."
The couple first met in 2015, while appearing as judges on the show and since then they have each other's biggest fans
Most recently, Gwen attended to CMA awards for the first time and could be seen cheering from the audience as Blake accepted the award for single of the year.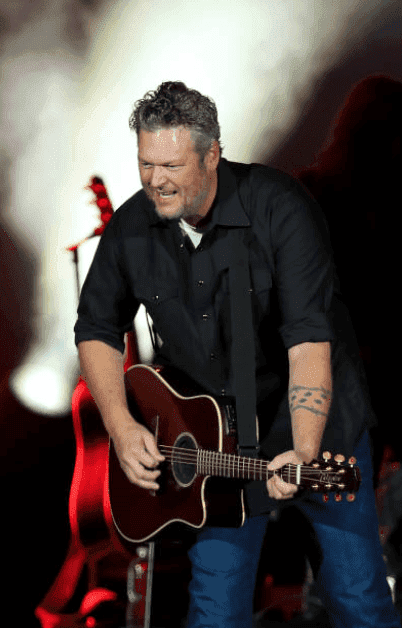 Noticing their chemistry on and off camera Cali reveals what she admires the most about their relationship, revealing:
"It's kind of inspiring to see because they're both so incredibly busy and they have these giant careers, but they still make time for each other and they still make time for the little things, just holding hands while they're walking off stage, like that's really cool to see."
Blake's infatuation is so strong that even after receiving his award he seemed more interested in talking about Gwen than his latest accomplishment. In her Instagram story, when she tried to ask him about what award his only reply was:
"I have the hottest girlfriend on Earth… Oh that was a CMA but I have the hottest girlfriend on Earth."
Fellow teammate, Kat Hammock points out that Blake's attraction to Gwen is apparent that it even catches him off guard, she explains:
"While we were in Nashville too, while he was performing, there were TVs and there was a video of Gwen in the background, and he sang a song and then he was like, 'I'm just so distracted by looking at how beautiful my girlfriend is in the background!'"
The co-judges have become one of television's favourite couples, so its natural that engagement rumors would follow them everywhere they go.
While they have both expressed in interviews their interest in getting married, they have not confirmed any reports that Blake has popped the question.