Sharon Osbourne on Why She Reunited with Her Dad before His Death after Their 20-Year Estrangement
Sharon Osbourne's reasons for reuniting with her dad after being estranged for 20 years, speaks volumes of her compassionate and forgiving heart, contrary to the public's perception of her.
At a glance, Sharon Osbourne, "The Talk" co-host, appears to be a woman who sits on TV to criticize celebrities, gets paid big, and lives a lavish lifestyle with her husband, Ozzy Osbourne. While the TV personality's life appears to be picture-perfect, it wasn't always, and certainly isn't that way.
Sharon Osbourne's young days were fraught with tension, as she and her brother David fought to stay away from their father, Don Arden's anger, and to get his approval. The TV host's father was a tough man, with a legendary temper.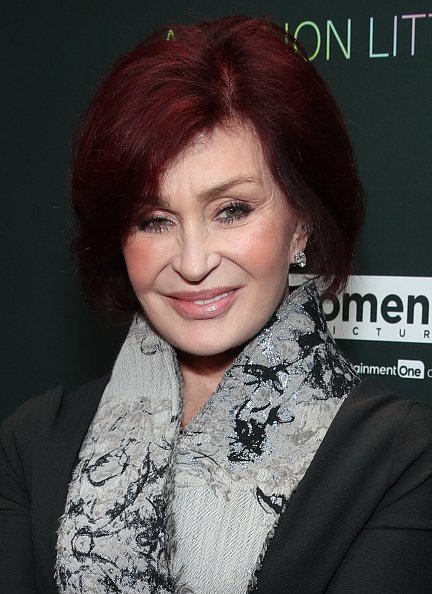 A 20-YEAR ESTRANGEMENT
Don Arden was a music mogul, but his way of doing business mirrors the cunningness of "Empire's" "Lucious Lyon," and the ruthlessness of "The Godfather's," "Michael Corleone." Arden managed rock bands majorly and once had bands like the "Electric Light Orchestra," and the Ozzy Osbourne band, "Black Sabbath."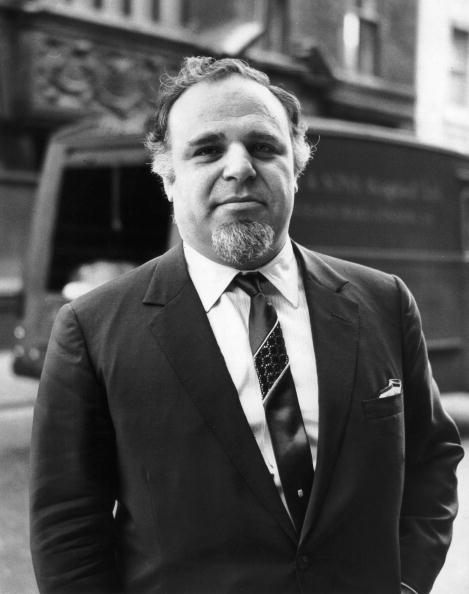 The music mogul was also known to resolve issues with threats and consistently brandished a firearm. As Sharon once put it,
"My father had a really bad temper; he had a voice that would echo through the entire house. He would whack me and used to yank my hair."
The negative attitude of the TV personality's father, and later, the fight between father and daughter on who should manage Ozzy's career — after Sharon met and married the rock star while he worked with her father — led to the 20 years estrangement between the two.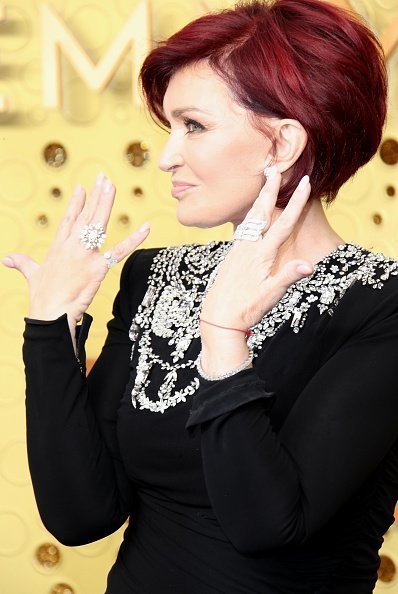 ALZHEIMER'S CHANGED EVERYTHING
The music mogul and his daughter had no relationship until he got diagnosed with Alzheimer's. The diagnosis became the game-changer, as the former "X-Factor" judge, had to move past several years of hurt and resentment, and reach deep within herself to forgive her father.
At the time of their 35th anniversary, Sharon had forgiven, and fallen in love with her man again, as she watched him try to correct his wrongs.
As Sharon explained it in an interview after Arden's death in 2007, at the age of 81, Alzheimer's makes people revert to a child-like state, which meant that all the violence she detested in her father was not there towards the end of his life.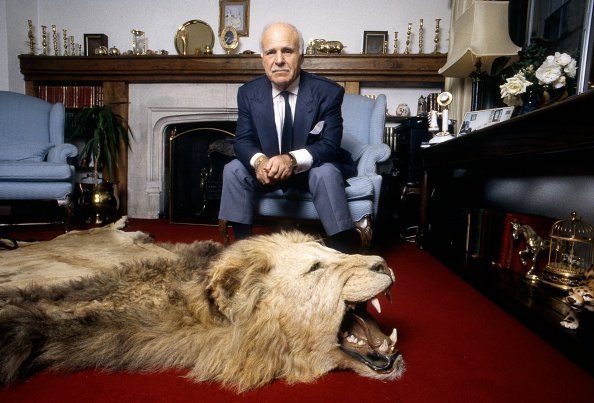 IT WASN'T ALL BAD
The TV personality noted that in that state, all she could do was take care of him, which she did until he passed. While life as a child wasn't all fun because of her father, and a mother with a cold personality, the Brit, learned some valuable life lessons from her dad. She once told The Guardian,
"My dad for all his misdemeanors, whenever he went down, and you thought that was it, he would come back again. You have to admire that."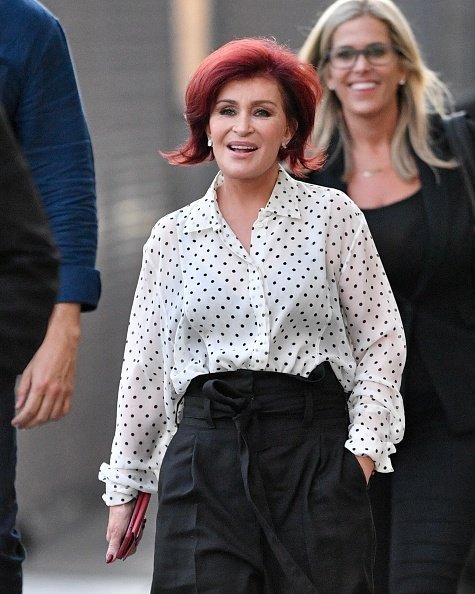 That survival instinct stayed with Sharon, and she passed it down to her children, Aimee, Jack, and Kelly. It also helped during the Sharon Osbourne cancer scare in 2012. The "The Osbourne" star had a preventive double mastectomy after she discovered that she had a genetic mutation that increased her risk of having breast cancer.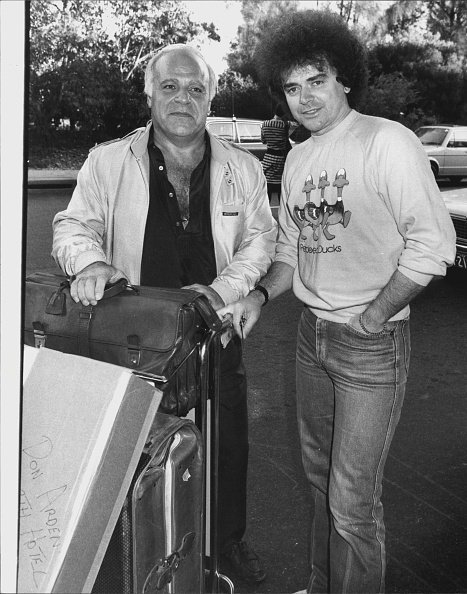 UNITED IN LOVE
During that period, the talk show host had the support of Ozzy. The two got married in '82, and have been together for 37 years, except for a brief separation after it got discovered that the rock artist cheated on his wife with a hairstylist.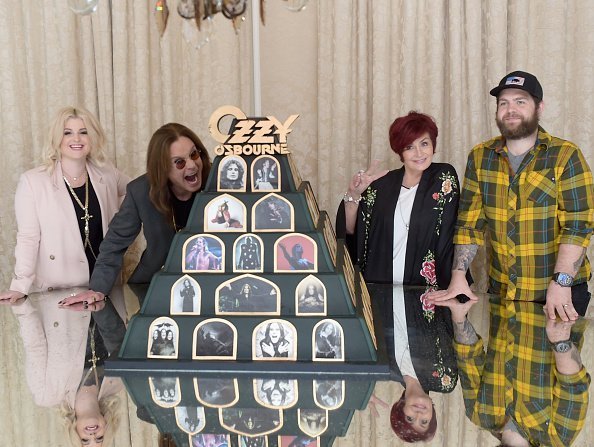 At the time of their 35th anniversary, Sharon had forgiven, and fallen in love with her man again, as she watched him try to correct his wrongs. Ozzy and Sharon Osbourne came back stronger and more united, and their children were there to support them. 
Aimee, Jack, and Kelly made a career for themselves following their parents' show business career. The first, after running away from life in the spotlight by leaving home at 16, now belongs to the band, "Aro."
Thank you Ozzy for 35 crazy & wonderful years. You carry my heart in yours, and it's getting older and needs protecting. Happy Anniviversary pic.twitter.com/lVJQwx1YjH

— Sharon Osbourne (@MrsSOsbourne) July 4, 2017
SHE BROKE THE CIRCLE
The second is a fitness and travel reporter, and his now-defunct marriage to Lisa Stella produced three children, Pearl, Andy, and Minnie. The third embraced life in the spotlight, and is famous for appearing as a judge on "Australia's Got Talent," and "Project Runway Junior."
Ozzy and Sharon started their family in Great Missenden, Buckinghamshire, England. The talk show host was a housewife for a while, and as she once revealed her foray into television, which began when the family moved to LA, made her alter her look with every plastic surgery known to man.
So far, the "The Talk" co-host has done well for herself, but her most significant success is leaving behind her unpleasant childhood and creating a pleasant home environment for her children. Sharon fulfilled her promise to be better than her parents and is thankful every day that she broke the circle.