Jennifer Lopez Reportedly Asked for Close-Ups of Her Face during 'Hustlers' Pole Dancing Scenes
Jennifer Lopez reveals that she asked the director of "Hustlers," Lorene Scafaria to ensure the camera got close-up shots of her during her pole dancing scenes.
On Monday, it was announced that among the 2019 Golden Globe nominees, Jennifer Lopez is up for Best Supporting Actress in the movie, "Hustlers", for her role as Ramona. In part of a caption she said:
"Hustlers was a labor of love, sweat and perseverance written, directed, produced, edited and starring a group of bad-[expletive] women. I am proud and honored to represent them and this film!!!!"
Born in the Bronx, Lopez was exposed to the rough side of life. However, her upbringing had no effect on her love life. Unlike her character, Ramona, Lopez said she's a romantic and admitted:
"To play that, to live in those shoes, to walk in those very high heels, in that skin, made me realize I'm out here on my own."
She reveals that Ramona's independent and self-assured nature is the opposite of her, yet she is inspiring in some ways.
Lopez said that women are not always raised to have that type of mentally of knowing that they can do it on their own, so she hopes to teach that lesson to her daughter, Emme Anthony.
After coming up with the idea to do a special dance sequence that required six weeks of training with an acrobat from Cirque du Soleil, she asked the director Lorene Scafaria to ensure they got close-up shots of her during the pole dance, she had said:
"When I'm upside-down, make sure you get a close-up of my face; I don't care if I look like a bat hanging upside-down; I want people to know it's me and not a double."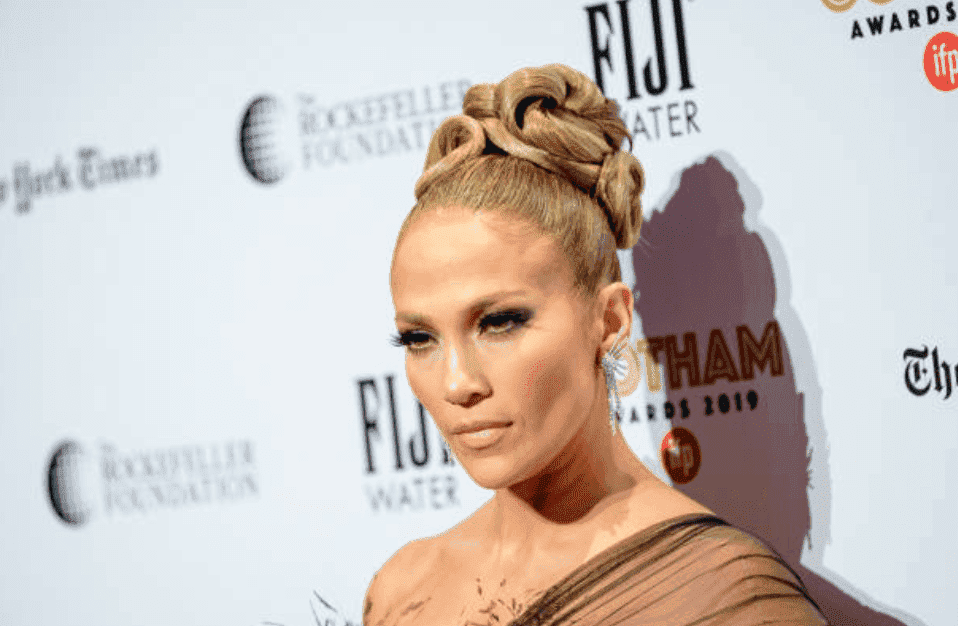 Like any role, she star's in, Lopez dedicates herself to the entire process and tries to remain as authentic as possible. In an interview with New York Times she talks about doing research for the movie.
She discovered in a club that it was not about being the most beautiful or having the best body that made a performaner memorable, but it was about what you did while on stage
With the buzz surrounding her performance in "Hustlers," New York Times Magazine has recognized her work and honored her as one of the "10 Best Actors of the Year."
The soon to be Super Bowl Halftime performer, has been nominated as one of the magazine's best actors along with Lupita Nyong'o, Brad Pitt, Scarlett Johansson, and many others.