Essential Guide to Affordable yet Awesome Christmas Gifts under $20
Getting the best Christmas gift for loved ones this season can be a daunting task, especially when on a low budget. Great Christmas gift ideas don't come by easy unless you own a truckload of every item on Santa's wishlist. 
Speaking of Santa's list, kid's demands can be oppressive, and tasking, from flying horses to fire breathing dragons and ultra race space ships. Say you've got enough cash to secure the space ship, chances are it won't fit under the Christmas tree anyway, which invariably means that your discretion has to come into play either way.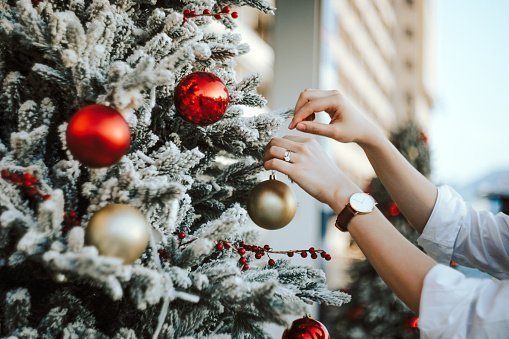 Not to forget the grown-ups, parents, siblings, spouses, friends, teenagers, and omg! There's the neighbor's kids too! The stores do not seem to be helping either, with outrageous price tags on every Christmas item on the counters. Who wants to spend an entire Christmas budget on presents?
Have you worried about getting loved ones the best Christmas gift this season on a low budget? Here's a comprehensive list of great Christmas gift ideas to impress under $20.
ICE ROLLER FOR FACE AND EYES
Believe it or not, this functional piece is one of the most inexpensive gifts for friends, parents, spouses, and anyone who appreciates a nice cold treatment on those hungover days. Great for puffiness, migraines, skin care, pain relief, and cold dressing on minor injuries, this ice roller for face and eyes is an ideal substitute for numbing ice packs. And it's just $19.99 on Amazon. 
TORTILLA SOCKS
Tottilla socks are ideal for men and women, and an excellent holiday prank for anyone who could do with a good laugh this season. Think opening a wrap of mouth-watering tortilla and finding a pair of carefully crafted Mexican socks! This juicy fabric delight is available for $19.99 on amazon.
MINI WAFFLE MAKER
Low on cash and need to pick up a holiday present for that special lady? Well, this $9.99 mini waffle maker is a great place to begin, and if she loves cooking, it's a plus. This affordable piece is guaranteed to be one of the best Christmas gift ideas for her you could run into this season, and it's available on amazon.
POP-UP HOT DOG TOASTER
Who's up for a little outdoor grilling this winter without the smoky mess accidental finger burns and charred sausages? No joke, this pop-up hot dog toaster with adjustable settings, drip tray, hot dog cage, and tongs is guaranteed to keep the picnic basket sumptuous, and a great Christmas present for families. Get it on Amazon at $19.99. What's more? There's a whopping 25% Christmas discount.
CAT WINE BOTTLE OPENER
A cute, furry cat can't fit into a gift box, but this can. This cat wine bottle opener is both a decorative and functional piece for cat lovers and is offered at $19.95 on amazon, plus a 5% discount for the early birds, a fair price for such a beautiful piece of artwork. With its elegant design, it is a good Christmas present for loved ones.
MERMAID BLANKET
The kids aren't left out of this priceless list of Christmas presents, with AmieHomie's Mermaid Tail blanket that is sure to put a smile on any child's face this season — thinking of the best gift item for the girls this Christmas on a $17 budget? Amazon has got you covered, and you get to save a cent.
ROLLER NOTES
There's just so much a sticky note could contain, but with these roller notes, you can never go wrong with gifting. Stationary lovers in the house, get in here! Get on Amazon for $11.06.
SMALL LEATHER CROSS BODY
With so much to do and lots of running around this season, the last thing anyone would need is trying to hang on to a phone while dishing out holiday menus, but then again, the calls keep coming in. Ease her off that stress by gifting her this $18.99 small cross body cell phone purse this Christmas. She'd love you for it.
MAGNETIC WRISTBAND FOR HOLDING SCREWS
At only $17.99, this functional wristband with ten strong magnetic sets for holding screws, nails, bolts, drill bits, and other tiny items is the perfect Christmas present for the handyman. That's blue-collar in style.
THE ORIGINAL DOG SELFIE STICK
Another great Christmas gift idea on a low budget is a dog selfie stick, with its attention-grabbing squeaker ball guaranteed to keep the poodle smiling at the camera. The perfect present for friends and family who love to capture amazing moments. Order the original dog selfie stick online for $9.99.
MOVIE BUCKET LIST SCRATCH OFF POSTER
​​​​​​​Buy Here
Holiday time is movie time! Ideal for film lovers, this scratch off bucket list poster features one hundred must-watch movies and is perfect for keeping track of films seen by scratching them off one at a time. Shop online at $14.99.
BUILDING BATH PIPES TOY SET
​​​​​​​​​​​​​​​​​​​​​​​​​​​​Buy Here
Here's another one for the kids- a set of five colorful gizmos of different shapes and sizes to fix up a mock bath. Bathing has never been more fun! Plus, the kids get to try their hands on plumbing, and who knows when the skills might come in handy. A set sells on Amazon for $13.08 this season.
ESSENTIAL OIL DIFFUSER BRACELET
​​​​​​​​​​​​​​​​​​​​​​​​​​​​​​​​​​​Buy Here
A low budget present that is sure to blow her mind this Christmas, be it a mom, daughter, wife, or friend, is the essential oil diffuser bracelet. With this unique aromatherapy, wrap-around bracelet having eight different colored pads to match any cloth, no one would believe it costs less than $20. Shop online at $17.99.
There you have it, a list of the most affordable yet exquisite Christmas gifts available on the market.