Ivanka Trump Stuns in Gorgeous Green Frock with Jared Kushner at Hanukkah Reception
Ivanka Trump dressed to the nines in a gorgeous green frock during this year's White House Hanukkah reception. 
Over the last few weeks, Ivanka Trump has made headlines for her eye-catching outfits to events, and her recent appearance was no exception.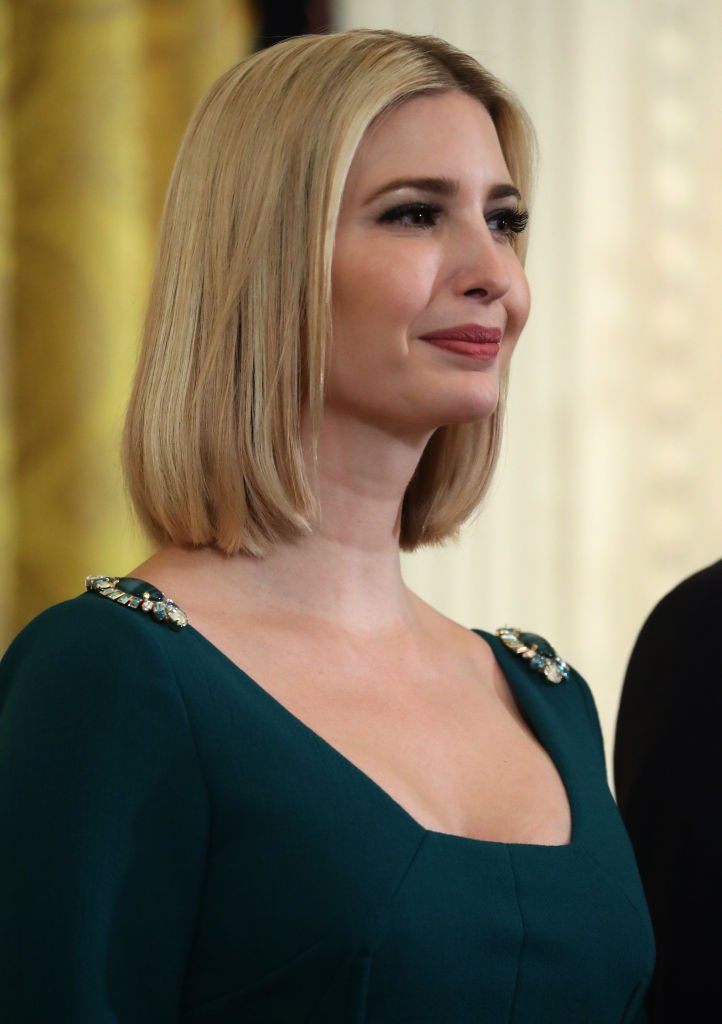 The 38-year-old popped back in the news after two Twitter videos and a report by Daily Mail surfaced online. In the clips, Ivanka stood out in a peacock green dress that she rocked to a Hanukkah reception at the White House.
Daily Mail stated that, earlier in the day, Ivanka was seen wearing a three-quarter sleeve blazer and matching pants as she left her home.
Ivanka later changed into the green long-sleeve dress as she joined President Donald Trump and first lady Melania Trump at the reception.
The dress came with a square neckline and some embellishments at the shoulders. Ivanka's short hair was straightened with a part down the center – a look that observers have become familiar with since the mother-of-three cut her hair in September.
"I just wanted to thank President @realDonaldTrump for all of his leadership on behalf of America. What we have seen the President accomplish over the last three years has been extraordinary." -Jared Kushner pic.twitter.com/ZT9SGdrxqW

— GOP (@GOP) December 12, 2019
Ivanka's husband, Jared Kushner, was also at the event which saw him wearing a navy blue suit and a light blue tie.
The Jerusalem Post added that while the party guests enjoyed some wine, there was an orchestra of 20 musicians that played Hanukkah songs at the main entrance of the White House.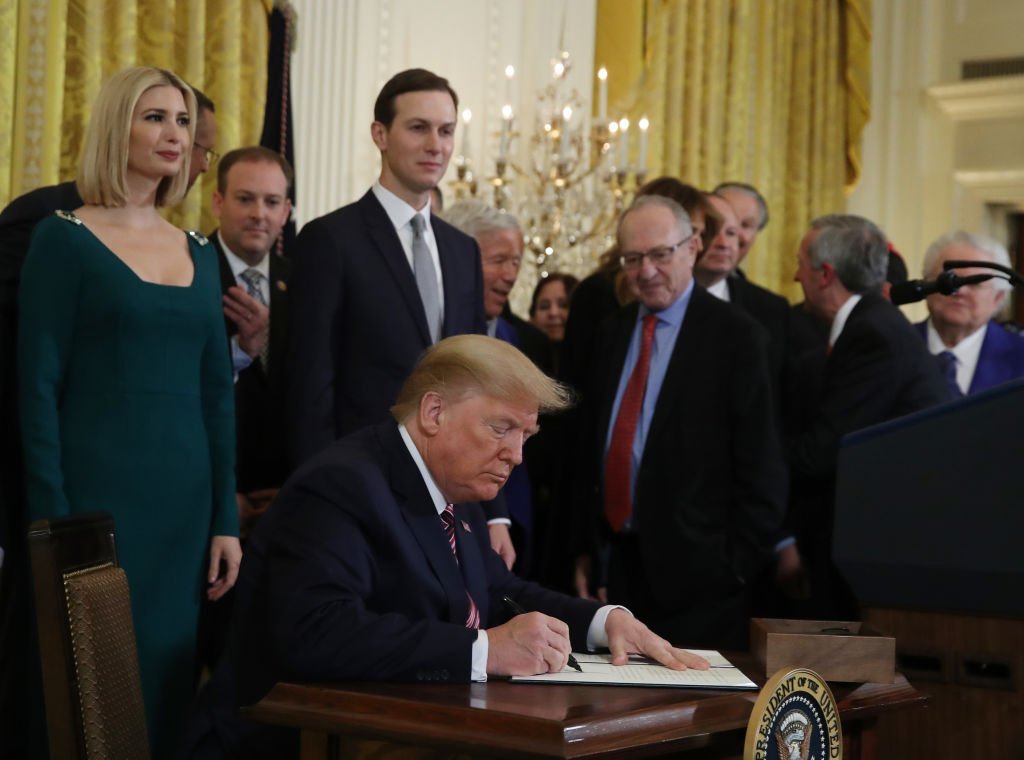 There was also a sign at the bar with the words:
"All food in the event is glatt kosher under the supervision of Rabbi Levi Shemtov (Chabad.) All meats are chassidishe shechita, prepared bishul Yisroel Mashgiach temidi. All breads hamozie."
Prior to the Hanukkah reception, Ivanka was spotted by Daily Mail rocking a tan suit with pleated dress pants and a matching top.
The author, who was on her way to the White House, added a tan wool coat which she wore over her suit jacket to her smashing ensemble. 
Meanwhile, during last year's Hanukkah reception, Daily Mail reported that President Donald and the First Lady had put up a rare show of public affection.
Besides holding hands and beaming at each other throughout the evening, Melania also put her hand over her husband's arm as he delivered a speech to their guests.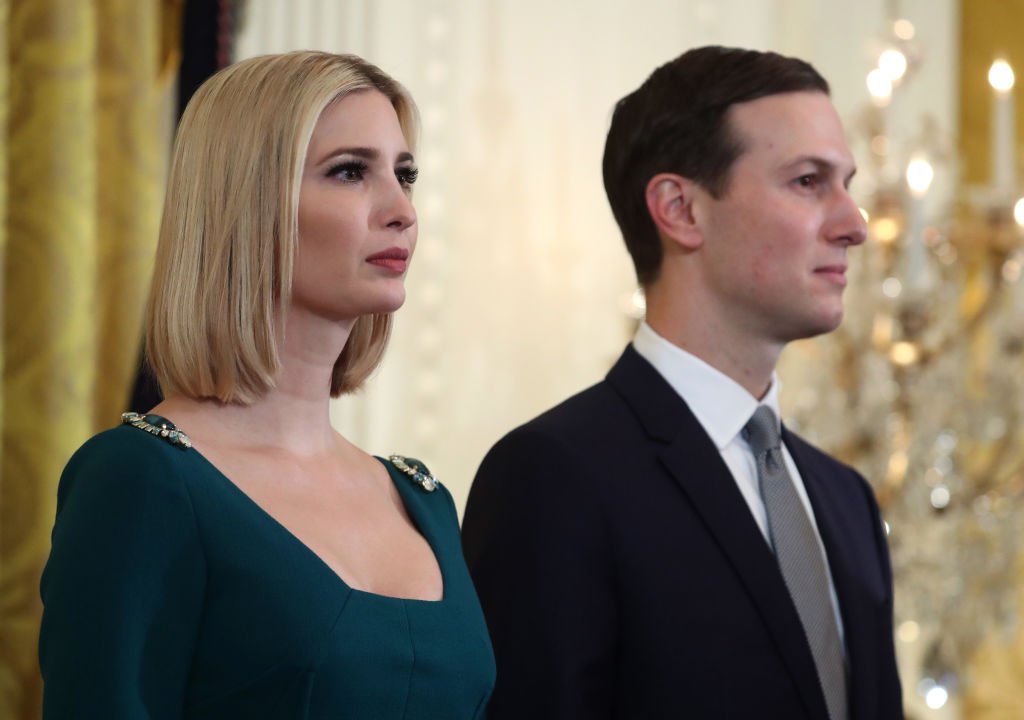 Donald and Melania's show of affection would be the first to occur in many years since they became public figures.