Mariah Carey Spends Quality Time with Her Curly-Haired Twins Moroccan and Monroe in Matching Outfits in New Video
Mariah Carey is feeling festive as she finds out from her children that she was named "Queen of Christmas" by Amazon. She shared a new video with her curly-haired twins, Moroccan and Monroe in matching Christmas-themed outfits, celebrating their new discovery. 
Mariah Carey's favorite season is here, and she decided to share a special moment with her children, dressed in Christmas outfits while sitting in front of a Christmas tree. 
It turns out, her son Moroccan was trying to prove that her mom is now being called "Queen of Christmas," which turns out to be true when the Alexa voice from Amazon starts playing "All I Want for Christmas Is You."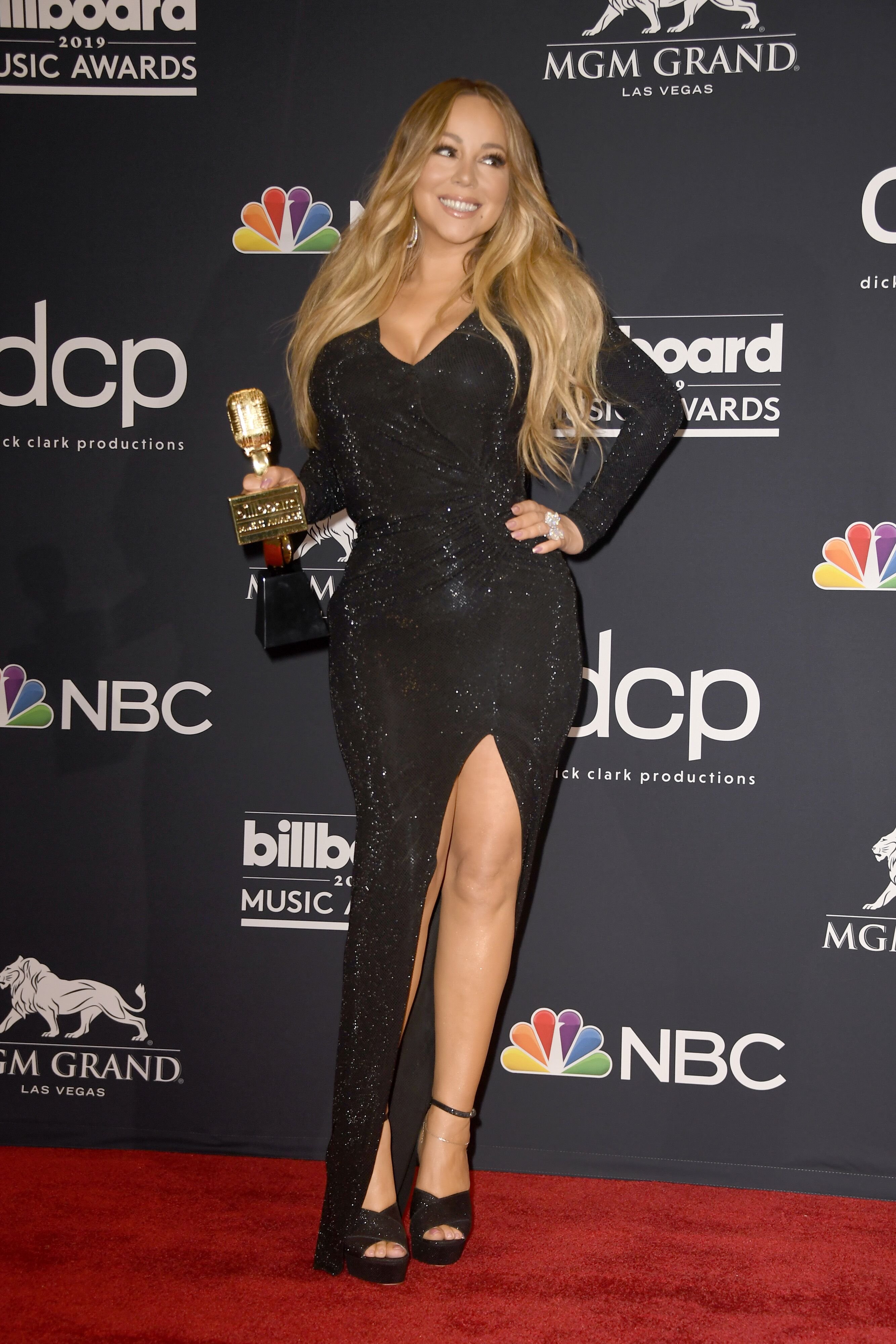 APPRECIATING "ALL I WANT FOR CHRISTMAS IS YOU"
Mariah Carey's Christmas song, "All I Want For Christmas Is You" has been a chart-topper for years, and it's a feat no one has beaten so far. 
While the hit song was released two decades ago, her children, just like the rest of the world, appreciate the song and continue to celebrate the festive holiday with the song playing in the background. 
MARIAH CAREY IS THE "QUEEN OF CHRISTMAS"
In their simple family video, Moroccan and Monroe begin playing with "snow" that falls from the sky, until the twins begin to unbox more of the fake snow until it ultimately covered the screen. 
Aside from her song playing in Christmas parties around the world, Carey revealed her newest Christmas project, which is a new mini-documentary entitled "Mariah Carey Is Christmas."
A NEW CHRISTMAS PROJECT IS COMING
The documentary, which is set to be released this month, revolves around how Mariah actually came up with the iconic song, that even after 25 years, people continue to play on repeat. 
It first debuted in the year 1994 and has received many accolades, including three different Guinness World Records awards. 
THE EFFECTS OF A CHART-TOPPING SONG
These awards include "highest-charting holiday (Christmas/New Year) song on the US Hot 100 by a solo artist," "Most streamed track on Spotify in 24 hours (female)," and "Most weeks in the UK singles top 10 charts for a Christmas song."
With Christmas coming up, it will be exciting to see how far on top "All I Want For Christmas Is You" will be in the charts, and whether or not it will break any more records.