Mike Epps of 'Next Friday' Fame and Wife Kyra Robinson Reveal They're Expecting Their First Child
Mike Epps will be a father for the fifth time as he announces his new wife, Kyra Robinson's first pregnancy. The couple tied the knot in June and appear to be halfway to becoming parents together. 
It's a special time for newlyweds Mike Epps and Kyra Robinson who just announced that they're expecting their first child.
"God bless my beautiful wife and our new born Epps on the way."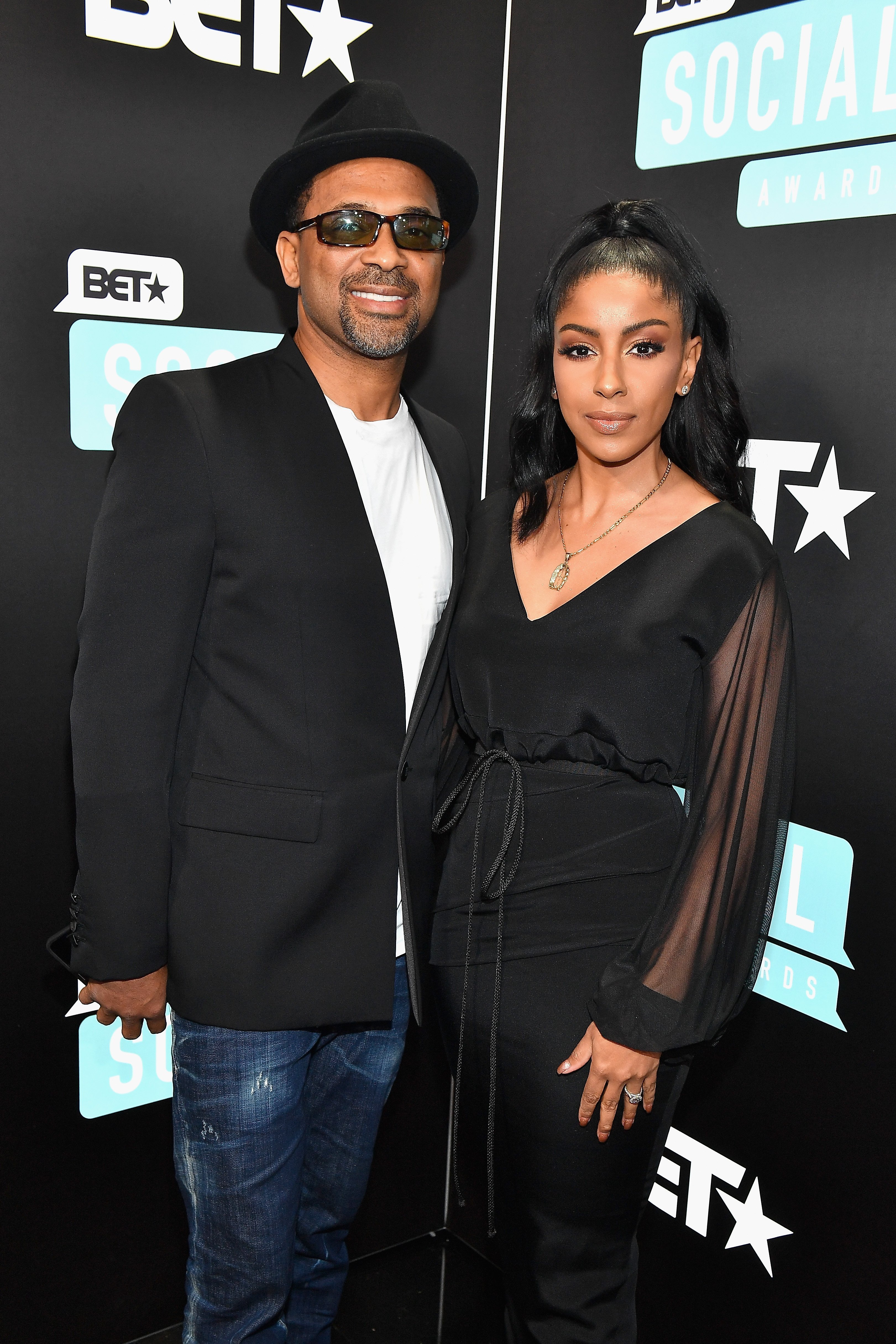 A glowing Kyra surprised fans two days ago when she shared a photo of her baby bump. Dressed in a white, long-sleeved, off-shoulder onesie, the mom-to-be flaunted her belly by supporting it with one hand.
Coinciding with the revealing pic, she announced, "There is so much LIFE inside of me."
Judging from the size of Kyra's bump, it appears she's on her second trimester. The couple must have waited a while to make the announcement. It was only last summer when Mike and Kyra said their I do's which means it didn't take them long to produce an offspring.  
Mike joined Kyra in making the announcement by reposting the same photo and writing, "God bless my beautiful wife and our new born Epps on the way."
The child will be Mike's fifth. He has four children with his ex-wife, Mechelle Epps. Meanwhile, Kyra will be a mother for the first time.
Celebrity friends of the couple immediately responded to the news by sending out congratulatory messages on their comments section. Among them were Marlon Wayans and Martin Lawrence.
Mike and Kyra's relationship blossomed in 2017 after meeting at the airport. Mike was fresh out of his marriage to Mechelle at the time. The comedian approached a half-asleep Kyra who was taking an early morning flight. He struck up a conversation that made Kyra laugh. Within a year, they were engaged. 
The couple tied the knot in June in front of 200 guests and relatives in Newport Beach, California. On the timeline of their wedding, Mike said he just wanted to be married because he's the type of guy who doesn't like being single and playing the field. 
Most likely he's also the type of guy who likes to be a father seeing he's going to be one again for the fifth time. Congratulations Mike and Kyra.