Ree Drummond of 'Pioneer Woman' Fame Talks about Cooking with 'The Brady Bunch' Kids for HGTV Holiday Special
All six "The Brady Bunch" children will appear on HGTV for a Christmas special, "A Very Brady Renovation: Holiday Edition."
The Brady's invited Dee Drummond to their television house to create a holiday dinner. It was an experience Dee didn't want to end.
The 50-year-old is a massive fan of "The Brady Bunch," who she religiously watched as a child. So accepting an invitation to cook with the famous siblings at their equally renowned television home came automatically.
Ree didn't check her calendar in the "millisecond" it took her to answer, but when she met the cast for the first time, her excitement turned into a "very emotional" encounter, as she said:
"I felt like I was meeting family — like a long lost group of siblings."
While cooking up a storm in the newly restored television home, Ree had the opportunity to connect with each one of the Brady kids. But it's with Maureen McCormick that she found the most likeness.
"We have brothers with developmental disabilities, and we shared stories about our brothers. It was a special little side note to the day," Ree said during a recent interview.
For the holiday special, Ree also put together a "timeless" menu of "comfort food classics," which everyone had a hand in making. The turkey barely made it into the Bradys oven after receiving a good rub with french onion soup mix, while the cheesy fondue mashed potatoes and the classic creamy Jello mold rounded off the meal nicely.
Barry Williams (Greg), Mike Lookinland (Bobby), Christopher Knight (Peter), Eve Plumb (Jan), Susan Olsen (Cindy), and Maureen, who played Marcia, all impressed Ree with their cooking skills, but two, in particular, stood out as Ree added:
"Christopher Knight and Maureen McCormick were very good in the kitchen. "I didn't have to tell them too much about what to do. I tried to step back and let them do most of the work."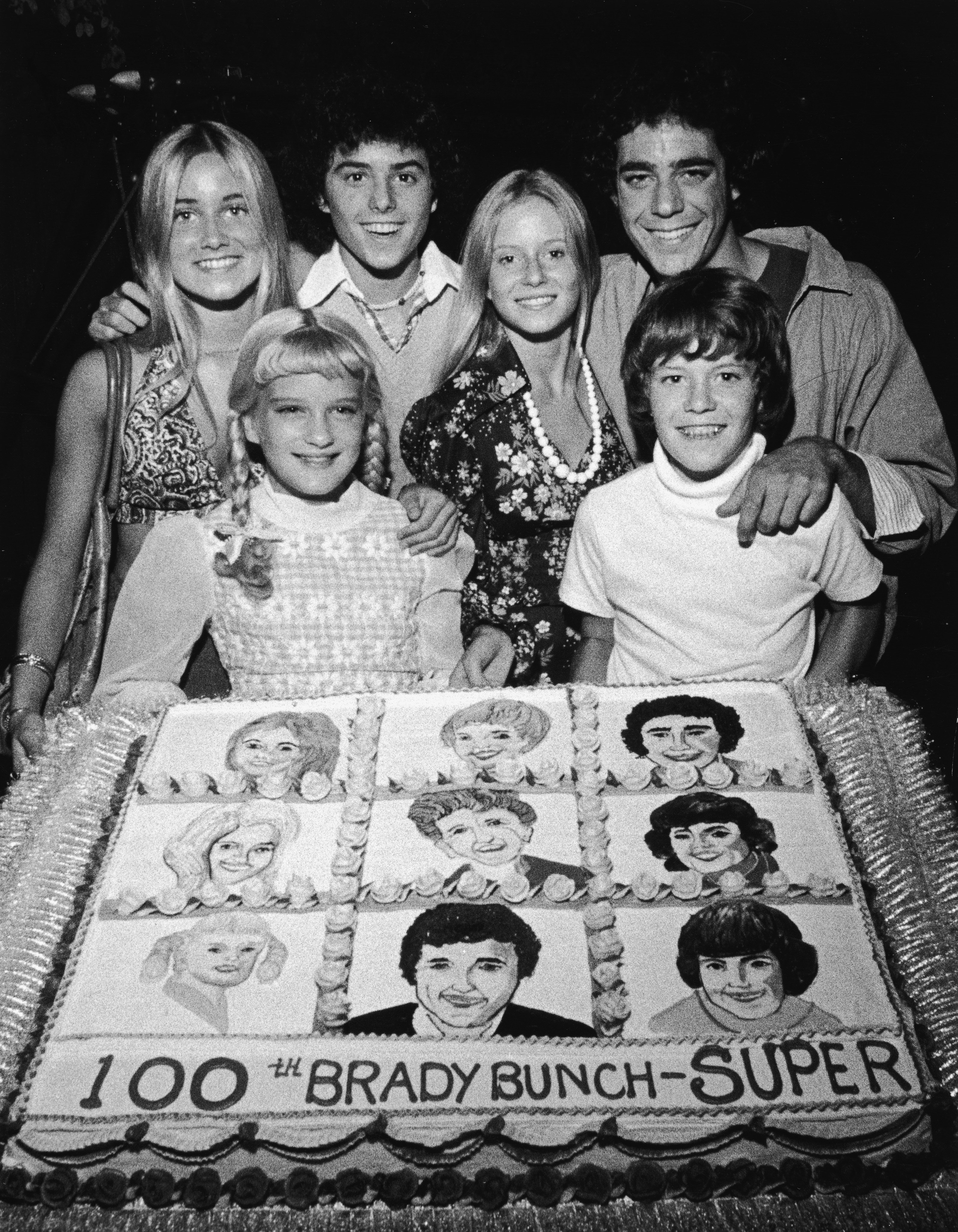 When not correcting herself for calling the six actors by their onscreen names, Ree also enjoyed just watching them interact with each other. They acted like "they really are family" despite being so different, and Ree couldn't help but notice the care and tenderness the six actors showed towards each other.
While Ree didn't want the experience to end, it will be shared as a part of "A Very Brady Renovation" premiering on HGTV on December 16.  During the special, the Bradys will decorate their television house with holiday cheer while whipping up some classic dishes. To help with the decorations, they called in the help of HGTV's "Hidden Potential" star, Jasmine Roth. 
Tackling several creative holiday-inspired DIY projects, Roth showed the Brady siblings how to turn shutters into toy soldier decorations, among others, before the bunch got to enjoy their "Very Brady" meal by their new and stunningly decorated tree.
Interestingly enough, HGTV bought up the famous house and renovated it, especially for their holiday feature on the famous television family.
The sitcom aired from 1969 until 1974, and the double-story house received a stunning makeover when HGTV enlisted the help of the "Property Brothers" to work their magic.