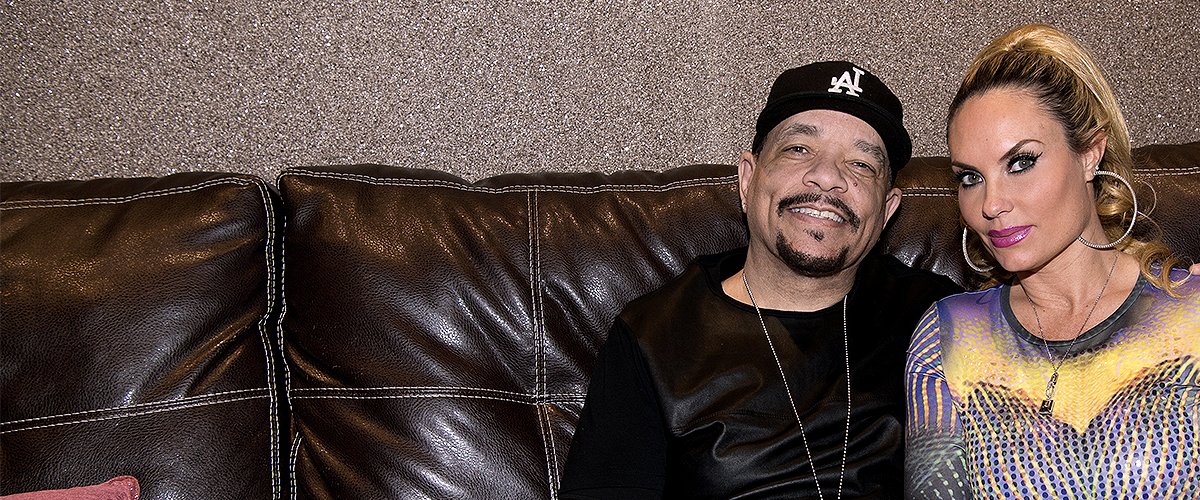 Getty Images
Inside Ice-T and Coco Austin's Huge House Which Features a Special 'Cave' Filled with Shoes
Ice-T and Coco Austin are one of the most famous couples in Hollywood nowadays, especially for all the years they have been together. Their penthouse is extravagant, to say the least.
Their love story is one of a kind. They met each other back in December 2001 and, after dating for less than two months, the couple decided to tie the knot in Las Vegas in January 2002.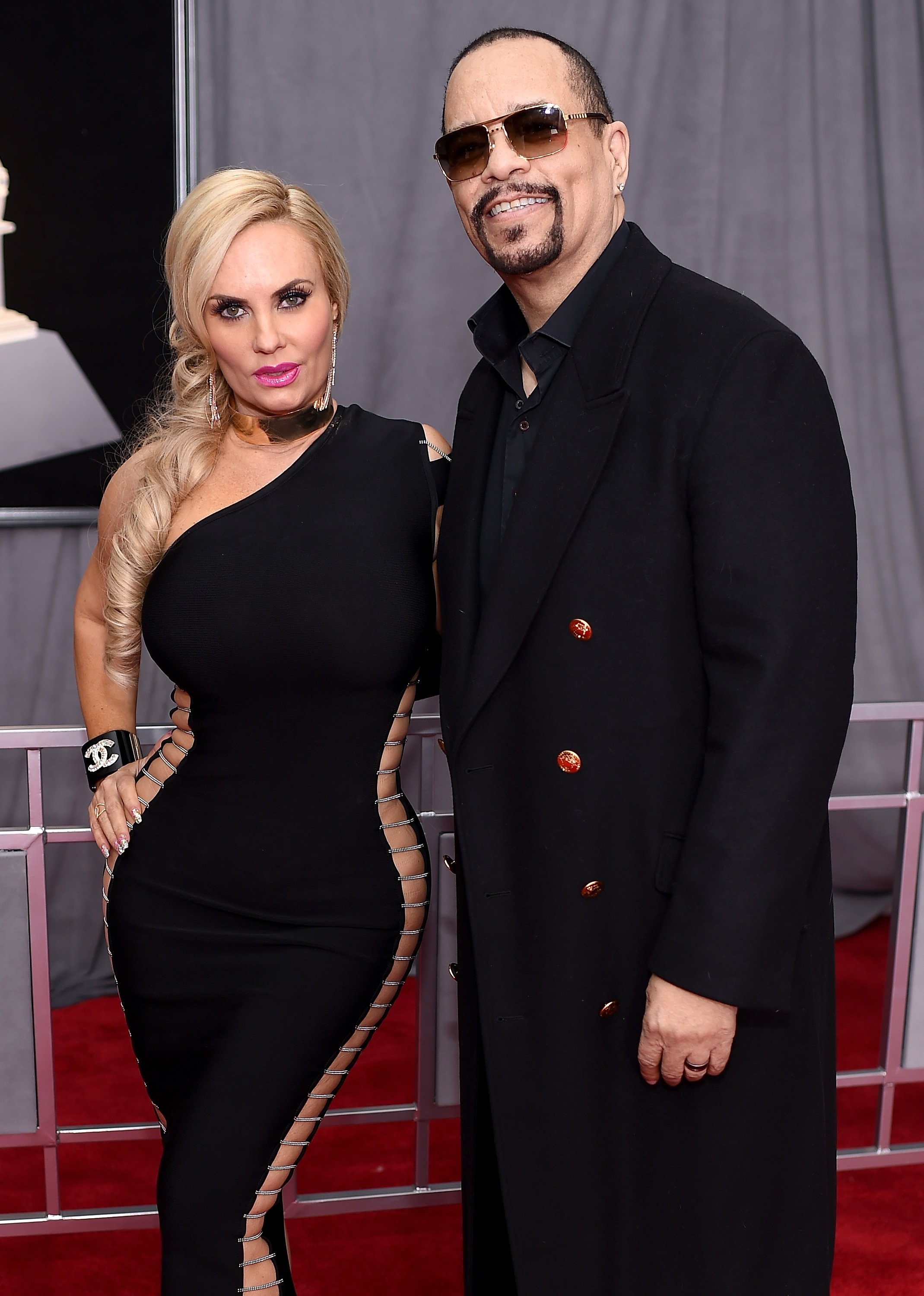 Coco Austin and Ice-T on January 28, 2018 in New York City | Source: Getty Images
COCO AUSTIN'S LIFE BEFORE MARRYING ICE-T
From that point on, Ice-T and his wife have been one of the goal couples in the entertainment industry.
Before marrying the rapper, Coco was a swimsuit, lingerie, and body model for magazines, calendars, and video. She was so talented that she even won the 1998 Miss Ujena contest in Mexico.
Apart from that, she appeared in a few low-budget R-rated films like "Southwest Babes," "Desert Rose," and "The Dirty Monks."
In June 2011, the actor and rapper, known for his music career and his role on "Law & Order: Special Victims Unit," and Coco Austin renewed their vows in a beautiful ceremony in Hollywood.
ICE-T AND COCO'S TV SHOWS
Around the same time, their reality TV show "Ice Loves Coco" debuted on E! The series showed the daily lives of Ice-T and his wife. After three seasons, it was canceled in January 2013.
Coco and Ice-T went on to work in their own talk show titled "Ice & Coco," but unfortunately, it ran for only three weeks.
Although they have been together for almost two decades, the couple has only one child, Chanel Nicole Marrow. The girl was born in November 2015, and as years passed by, she became a little model who would wear clothes matching her mom's.
Coco's Instagram is filled with beautiful pictures showing her and her daughter rocking matching outfits. Coco Austin's baby also has an Instagram account with even more photos posing with her mother.
A GLIMPSE AT THEIR MANSION
Speaking of the couple's talk show, they admitted in one of the episodes that some of their fans wanted to know more details of their lives after "Ice Loves Coco" ended. One of those things was their house.
As a way to please their fans, Ice-T and Coco showed everybody how their mansion looked after being under construction for years.
The actor and rapper first remarked that they mixed the feminine vibe with the masculine vibe, and it was evident in the décor and the different rooms.
One of the most attractive features in the living room was the big aquarium. Ice-T's wife named her fish, according to the rapper.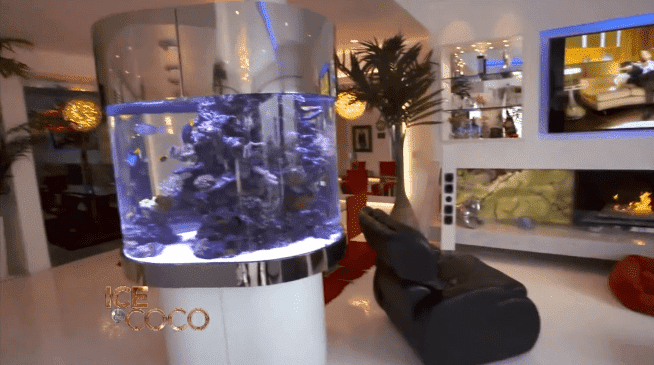 Coco Austin and Ice-T's aquarium in their mansion | Source: YouTube/Cocosworld
THEIR GARAGE
Next, the "Law & Order: SVU" actor gave us a glimpse of their car collection and his garage. At first glance, it seemed like only three cars fit into it. However, three more vehicles were stored underneath.
As Ice-T showed, the rest of the vehicles could be taken up and down in a sort of elevator.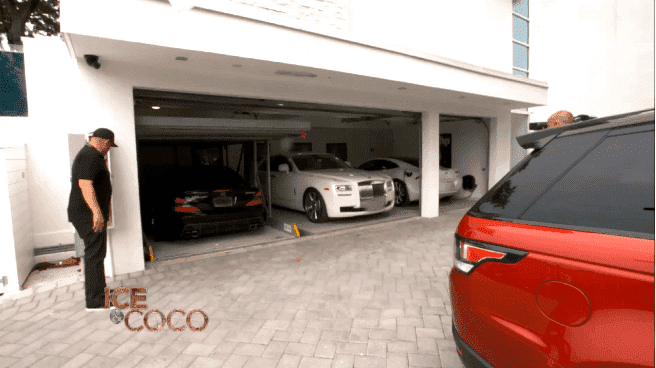 Coco Austin and Ice-T's garage in their mansion | Source: YouTube/Cocosworld
Another aspect that the couple emphasized was that their house was dog-friendly, adding that their dogs were allowed to sit on their couches, beds, and whatever furniture they have.
"We're not the stay-off-the-couch type of people. The dogs are our family. We've got clean dogs, though."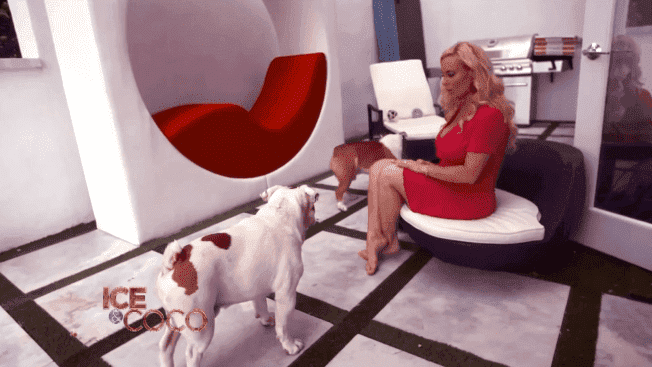 Coco Austin and Ice-T's dogs playing in the swimming pool area of their mansion | Source: YouTube/Cocosworld
COCO AUSTIN'S "CAVE"
After taking an elevator to the next floor, Coco Austin showed her closet. In a different video shared by E! News, Ice-T's wife showed the "Coco Cave" or "Coco Store" in detail.
Apart from the huge collection of clothes, sunglasses, purses, and shoes (most of which are high-heels), one of the most striking aspects of the closet is that it has an animal-print carpet.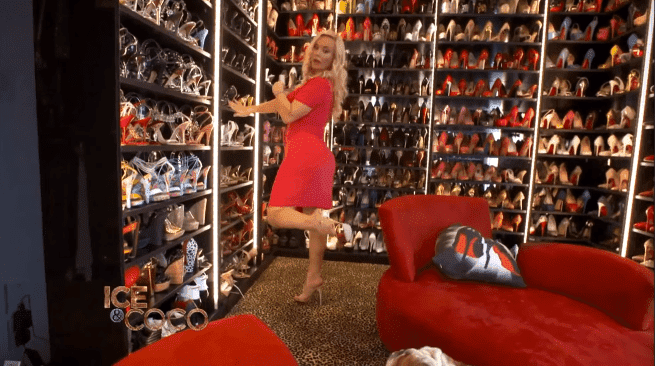 Coco Austin's "cave" in the couple's mansion | Source: YouTube/Cocosworld
The couple also showed their bedroom, which they call "One Shade of Black" because almost everything is black. Even if it wasn't dark enough, they got installed shades that go "all the way to the bottom of the floor."
Finally, the bathroom. Their bathtub, which Coco called the "Disco Fever Tub," has color-lights that probably makes the bathing experience a lot more enjoyable.
All in all, Ice-T and Coco Austin's mansion is as beautiful as it is extravagant!
Please fill in your e-mail so we can share with you our top stories!