Catherine Zeta-Jones Looks Gorgeous in One-Shoulder Cape Dress in Recent Photo with Her Husband Michael Douglas
American power couple Michael Douglas and Catherine Zeta-Jones look stunning and gorgeously dressed up for a night out in a new video. 
Catherine's Instagram is filled with numerous photos and videos of herself and Michael, but this post is the latest. It is no less charming than their many others; it features the lovely duo wearing classy and chic outfits.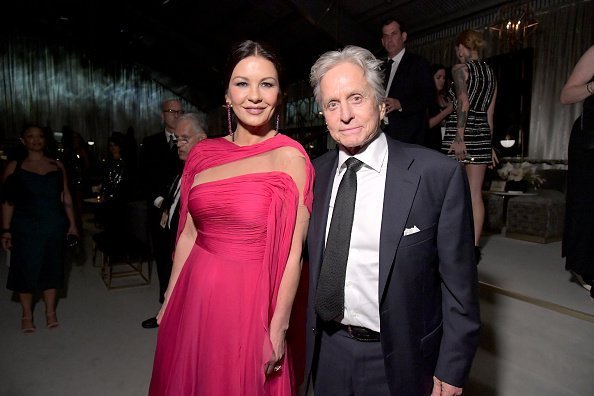 Only a few days old, the video has already garnered attention online thanks to the gorgeous sight the famous couple made. 
In the video, Catherine is standing close and arm in arm with Michael, who she married in 2000. The couple is the perfect fit in the formal ensembles that spelled out "bold and chic" in every way.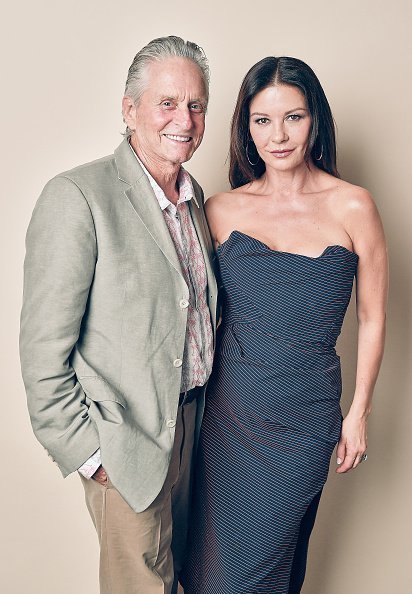 Catherine wore a fitted blush pink dress that reached past her knees and which sported an asymmetrical neckline. The sole sleeve the dress had added a dramatic tang to the ensemble as it flowed down in pleats to the hem of the dress. 
The pleats flowed freely as the balmy air breezed past the couple in the short video. Catherine referred to this in her caption, which reads:
"Indian nights! That balmy breeze."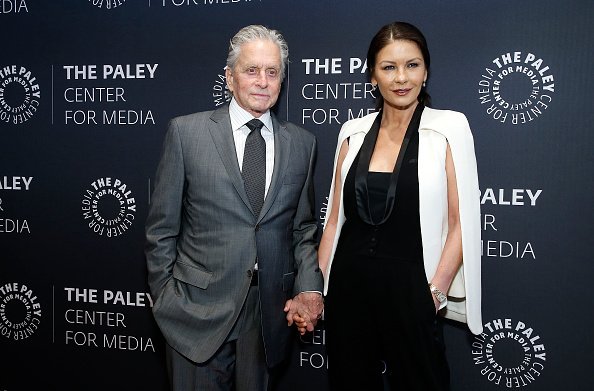 The mother of two paired the dress with teetering tall gold sandals and earrings that sported red rubies. No one can quite do the elegant look like Catherine, who had her brunette hair pulled up into a delicate updo and her face sporting sleek makeup, bringing the look to a perfect finish. 
Michael was the distinguished gentleman wearing a white shirt beneath a bespoke black suit. He had his short silvery grey hair slicked back and wore matching black shoes looking no less elegant than his much younger wife.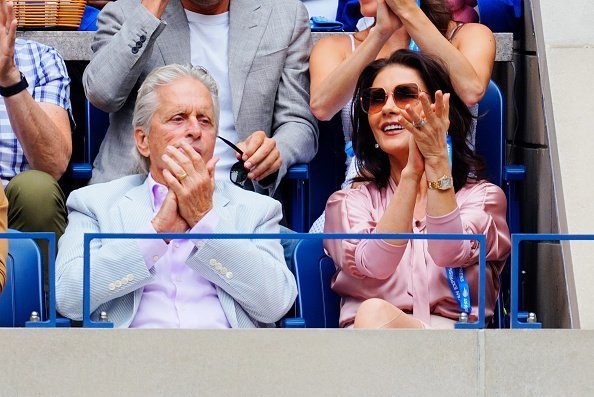 "I said to her after about half an hour, 'You know, I'm going to be the father of your children'"
With over a million views already, the video has amassed compliments from devoted supporters of the famous couple. This is not surprising because having been married for over two decades, Michael and Catherine have won a place in the hearts of many. 
The couple's love story is also a unique one that hinged on Michael's boldness. According to a first-hand account by the couple themselves, they first met in 1996 at a film festival. 
It was there that Michael met Catherine and rendered words, that although seemed rash, marked the beginning of their love story. He said:
"I said to her after about half an hour [of talking] 'You know, I'm going to be the father of your children.'"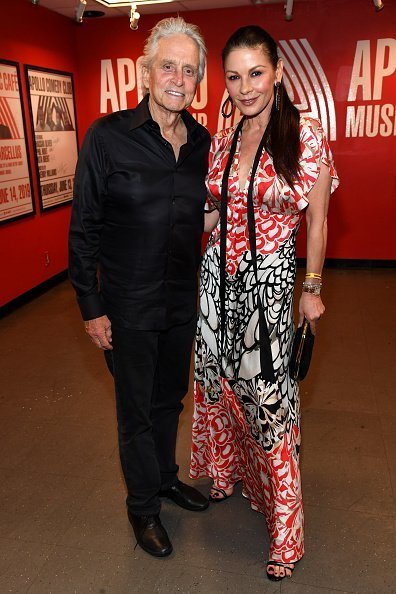 The rash comment went the wrong way and almost made it seem like that was the end of the pair's relationship because Catherine flew out of town the next day. 
However, Douglas didn't let that happen, and he soon reconciled with the gorgeous star by apologizing and sending her flowers.