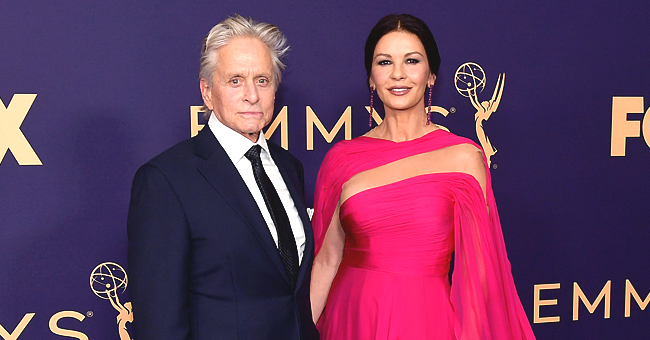 Getty Images
Catherine Zeta-Jones and Michael Douglas: The Story behind Their Longtime Marriage
One of Hollywood's powerful couples has stayed together despite the ups and downs in their relationship. They have 18 years of marriage, two beautiful children, and they are not afraid to show their love.
Not everything has been rosy for them, it has gone through terrible, painful moments and they even went through a separation. However, Catherine Zeta-Jones and Michael Douglas are together and happy, building their lives around their family, the most important thing for both of them.
Although fame accompanies them, and that their life is exposed to the public due to the popularity they enjoy, the Douglas-Zeta-Jones couple have tried to live their marriage as far away from the cameras as possible, rather than their refuge in Bermuda He has allowed them.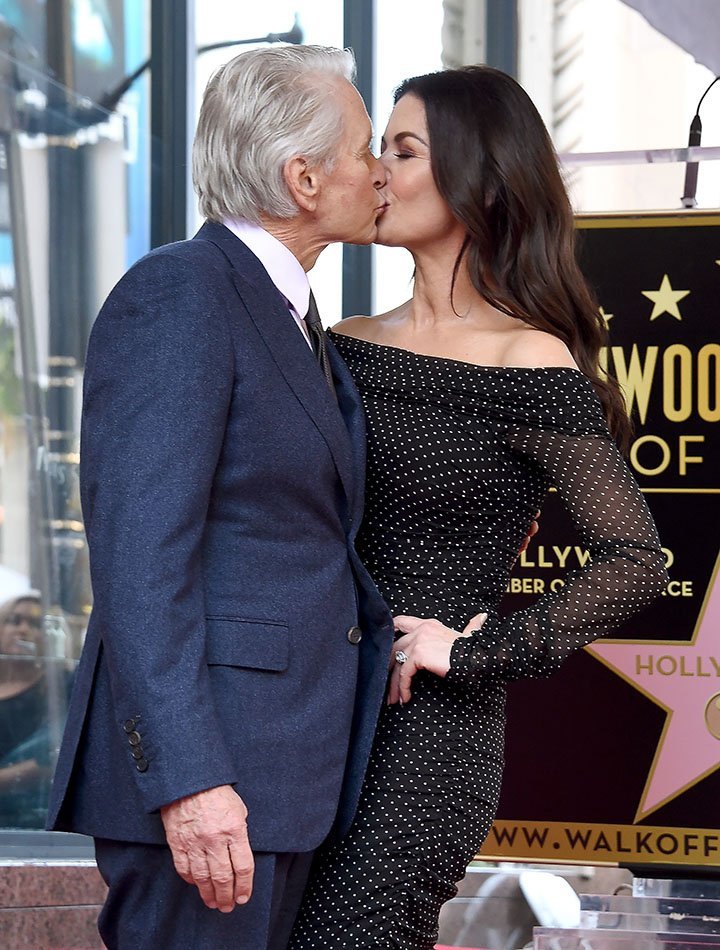 Catherine Zeta-Jones and Michael Douglas I Image: Getty Images
THE BEGINNINGS
Douglas met Catherine in 1998 during the Deauville Film Festival in France. They were presented by the then couple Antonio Banderas and Melanie Griffith, in a private dinner after the festival.
Before they had crossed into the lobby and Douglas passed by in front of Catherine, who then couldn't believe he wanted to meet her. So when they finally spoke to each other, the least Catherine expected was that Douglas would tell her that he would be the father of her children, that was the end of the date.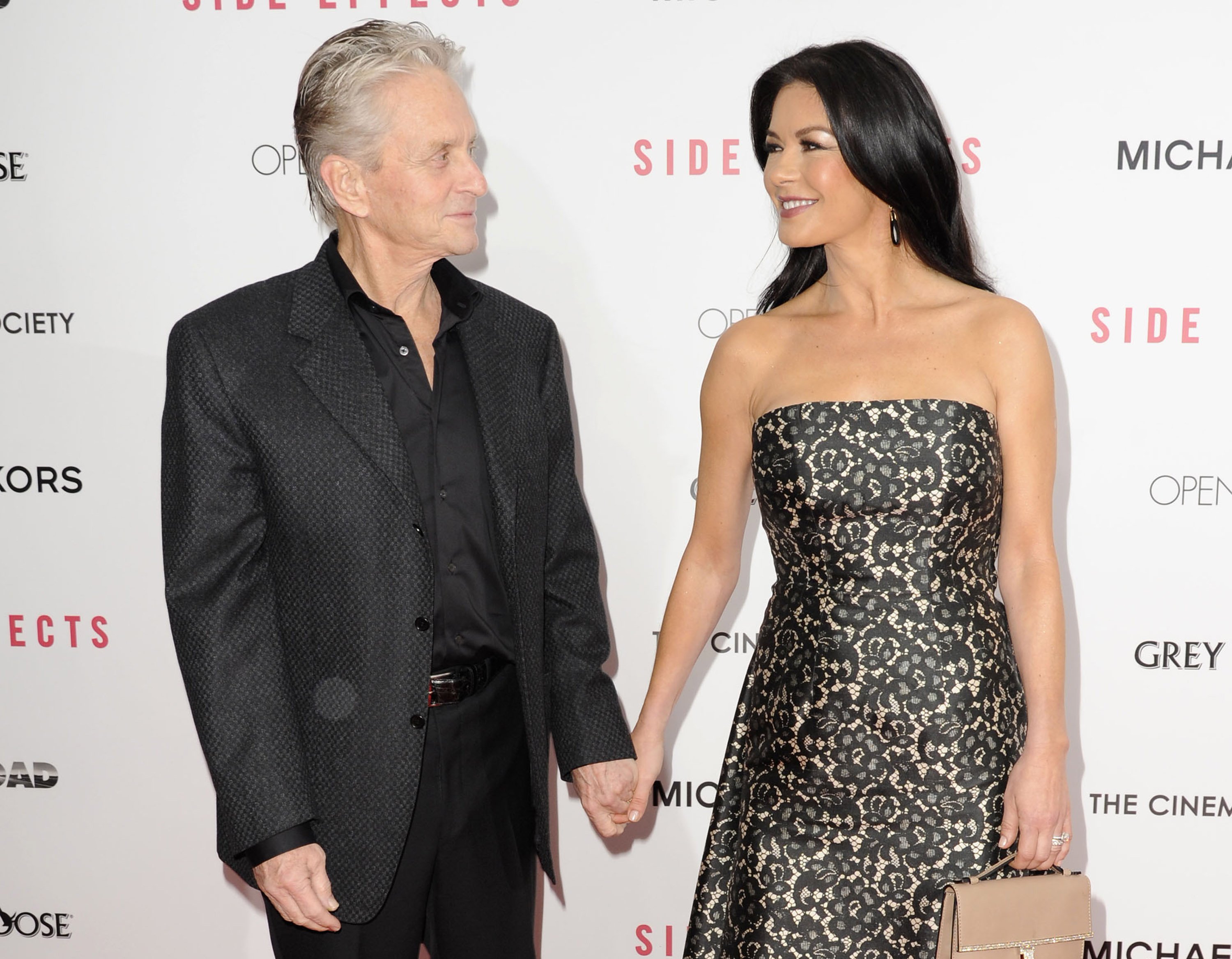 Catherine Zeta-Jones and Michael Douglas I Image: Getty Images
Although the actress left the city the next day, Douglas is not a man who gives up easily or gives up, so he continued trying to get in touch with Catherine. Their effort paid off since nine months later they had long telephone conversations and romantic dinners.
THE PROSPER ROMANCE
During the next two years, the couple advanced in their relationship while they raffled the comments regarding the age difference between them. Certainly, Douglas is 25 years older than his wife, something that they have totally careless.
Catherine has commented that when her mother told her about couple relationships and romance, she never made distinctions or comments regarding the age that the man with whom she shared her life should be, and in fact, Douglas is the same age as the parents from Catherine.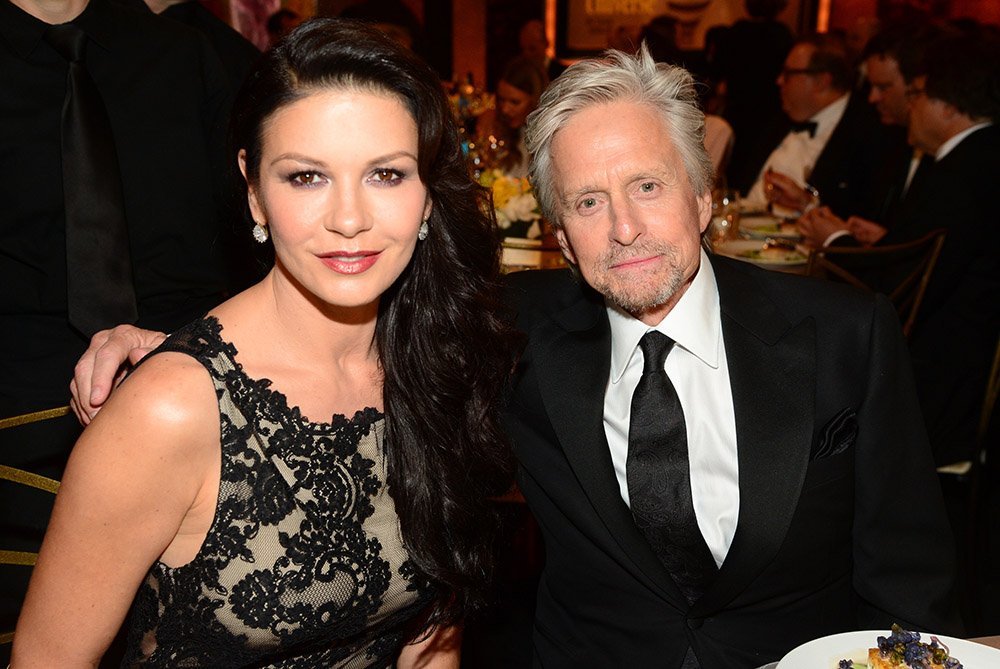 Catherine Zeta-Jones and Michael Douglas I Image: Getty Images
THE WEDDING OF THE YEAR
A month after announcing the actress's pregnancy, the couple announced their engagement. Douglas asked Catherine on the ranch of her property while recovering from a terrible cold. The fabulous engagement ring is valued at around a million dollars.
Despite the official declaration of the engagement, the couple did not offer any date for the wedding. Although, we didn't have to wait a long time because a year later, the expected day came on November 18, 2000. The boyfriend had said he would please what the bride wanted for her special day.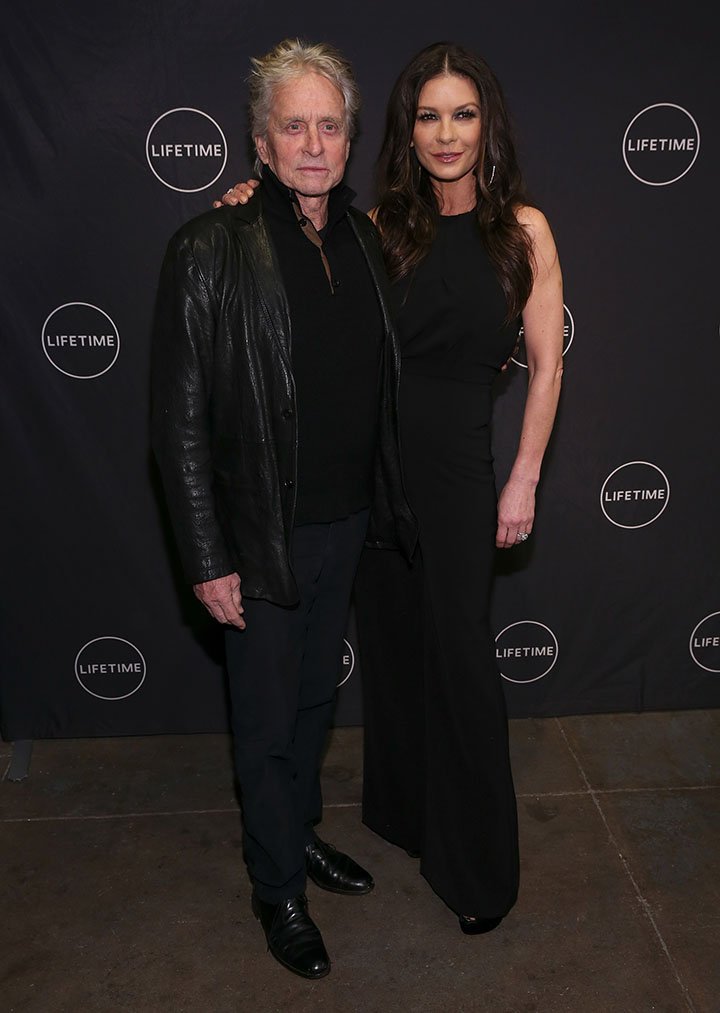 Catherine Zeta-Jones and Michael Douglas I Image: Getty Images
The wedding was luxurious, elegant but not ostentatious, with a good look, the photos of it were sold by the bride to a prestigious media in Britain. The wedding guests were headed by the couple's four-month-old son, Dylan, and the most prominent actors on the A list.
The event cost about $ 1.5 million and was attended by some of the Hollywood stars, such as Jennifer Aniston, Russell Crowe, Whoopi Goldberg, Tom Hanks, Goldie Hawn, Anthony Hopkins, Jack Nicholson, Brad Pitt, Meg Ryan, and Steven Spielberg.
THE FAMILY GROWS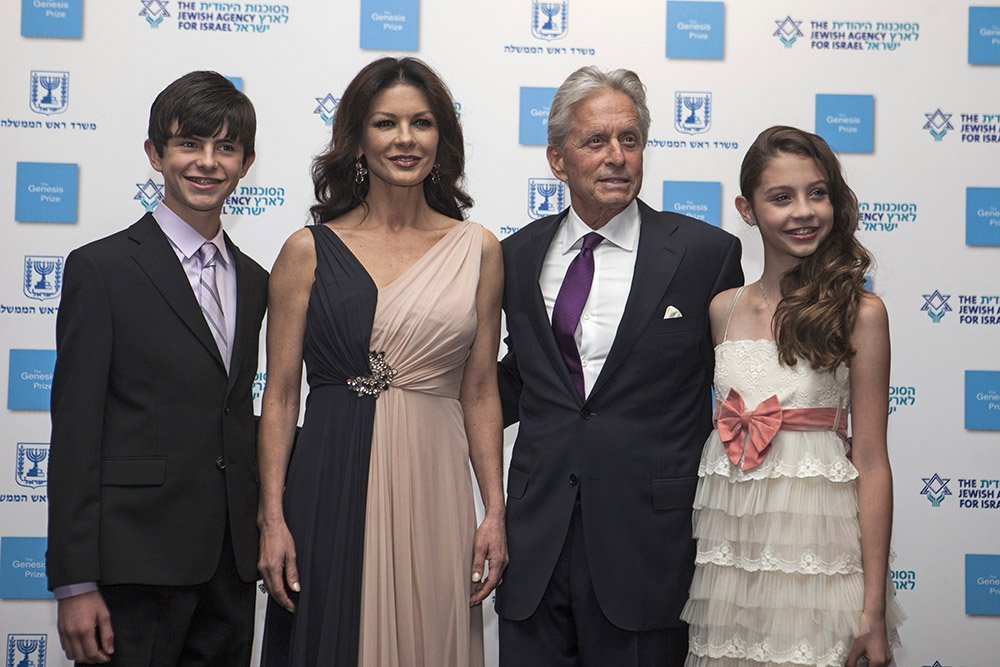 Catherine Zeta-Jones, Michael Douglas and children I Image: Getty Images
The family decided not to go on a honeymoon and stay in their apartment with their son Dylan. Thus the couple continued working on the big screen and raising their little son, while they were building their marriage.
In 2003, Catherine gave birth to her daughter Carys, near the couple's home in New Jersey, and they couldn't have been happier. The family had been living in Bermuda before Carys was born and soon set up residence completely on the island.
Douglas has many relatives in it and in fact, the Welsh family of Zeta-Jones had visited her and they fell in love with her beauty and environment, so moving all over there was the most obvious decision.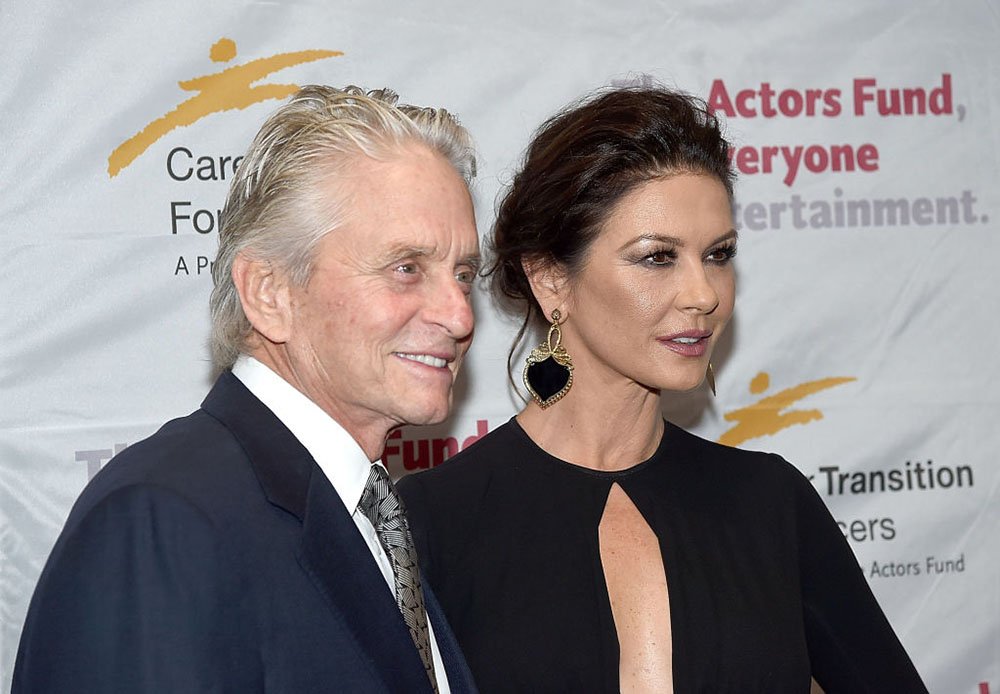 Catherine Zeta-Jones and Michael Douglas I Image: Getty Images
RETURN TO THE CITY
After years of living outside the focus of advertising and the press, in 2009 the family returned to New York and it was a challenge to adapt to the city and its hectic pace again. Carys hated this new life full of paparazzi that followed her everywhere.
But this would not be the only challenge they would face, as soon after Douglas was diagnosed with throat cancer and his treatment included chemotherapy and radiotherapy, something that was really hard for him.
That same year, 2009, the family faced a problem with Douglas's eldest son, Cameron, who had problems with the law, faced charges, and jail. Then Cameron would emphasize that his family's love kept him afloat and it was his strength at that difficult time.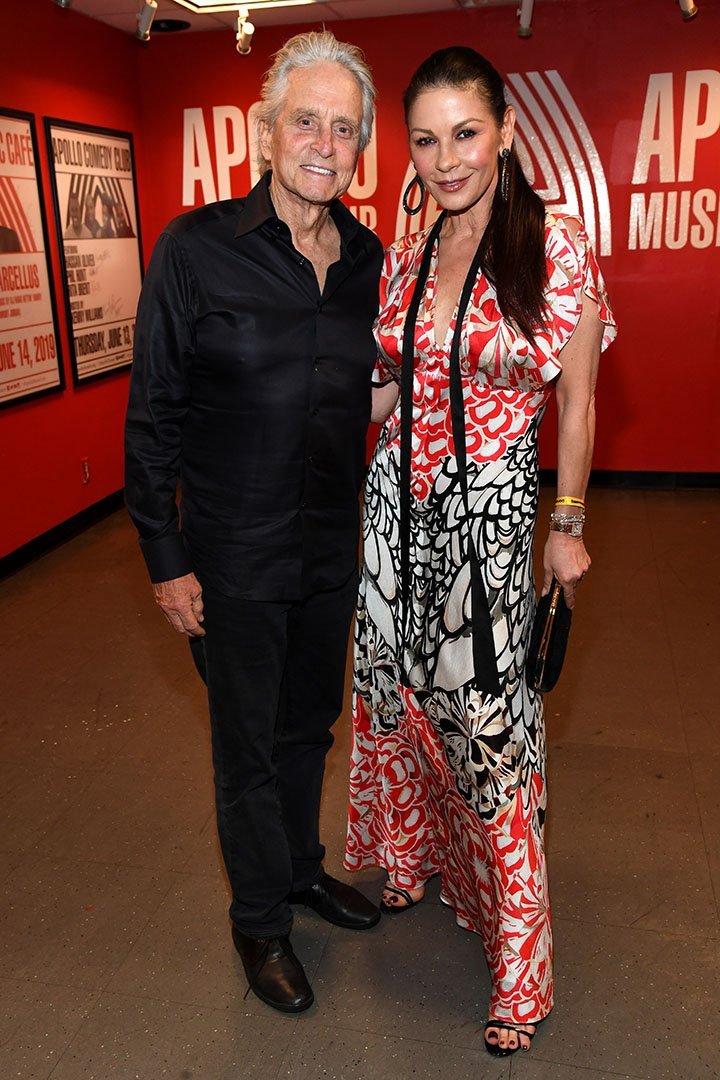 Catherine Zeta-Jones and Michael Douglas I Image: Getty Images
But it was not all bad news, in 2011 Douglas was declared cancer-free. Unfortunately, the celebration was short-lived, since three months later it was Catherine who needed the support of her family when faced with the treatment of her bipolar disorder.
Catherine is a discreet person and is not accustomed to venting her private affairs with the press, however this time she decided to share her struggles and her treatment to take away the stigma from mental illnesses and help people get help and be healed.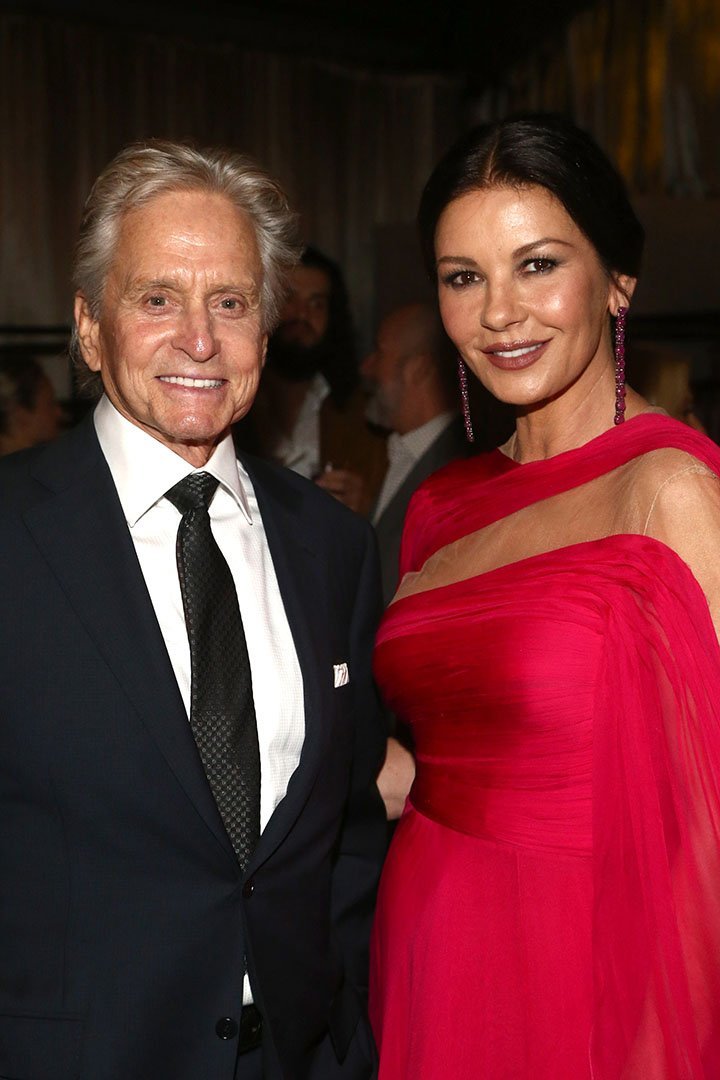 Catherine Zeta-Jones and Michael Douglas I Image: Getty Images
The year 2013 was particularly hard because not only Catherine was dealing with this disorder and its treatment, but her marriage had suffered and the husbands had decided to discreetly separate. Fortunately, by the end of the year, they had resolved their differences and were together again.
TOGETHER AND STRONG
They had returned from hell and were now stronger and stronger than ever. Not only illnesses and conflicts, but also the accusation of sexual offense presented by a former Douglas employee about a situation thirty years earlier, long before Catherine was Mrs. Douglas.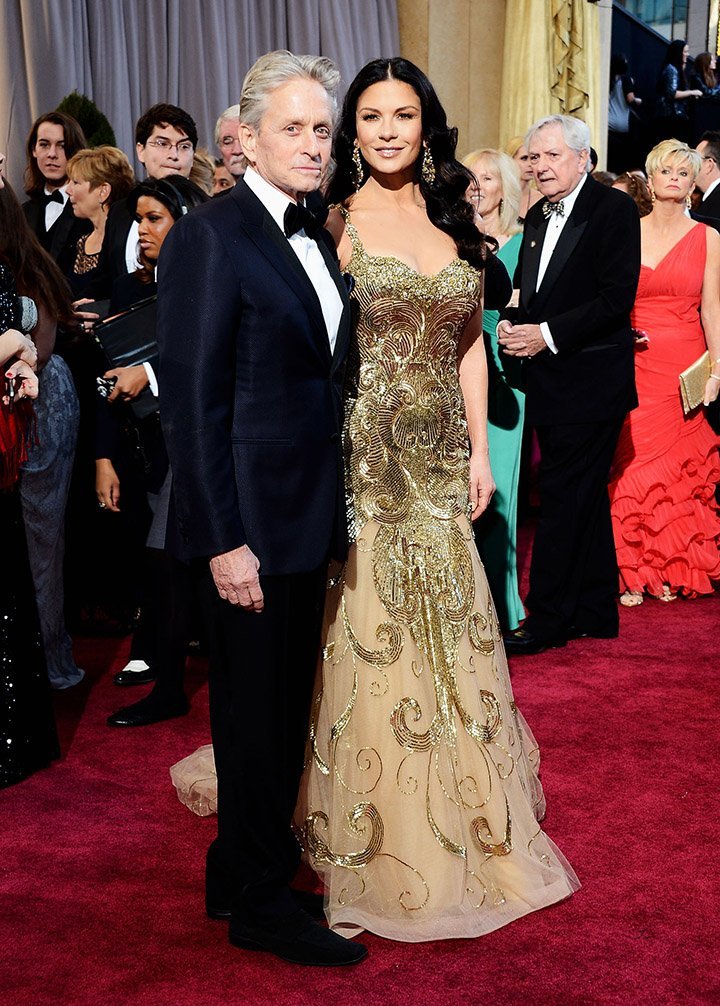 Catherine Zeta-Jones and Michael Douglas I Image: Getty Images
During this situation, the couple was closer and Catherine was next to her husband giving her support. This marriage has remained united with ups and downs, showing that they are really committed to each other.
In this time where relationships are instantaneous and almost disposable, as the first problems seem to mark the end of them, it is encouraging to see a couple who despite being celebrities and being in the eye of the public, have managed to overcome the problems and remain United.
Please fill in your e-mail so we can share with you our top stories!