Wendy Williams Slams Madonna after PDA Pics with 25-Year-Old Man Who's Her Backup Dancer
The latest episode of "Wendy Williams Show" had host, Wendy Williams throw shade at singer, Madonna for being with a younger man in new pictures. "It's about aging gracefully," she said.
Love knows no age, and the latter is just a number, as the saying goes, but Wendy Williams is not having it. She wasted no time slamming Madonna after the pop icon's pictures with a younger man, Ahlamalik Williams, made headlines.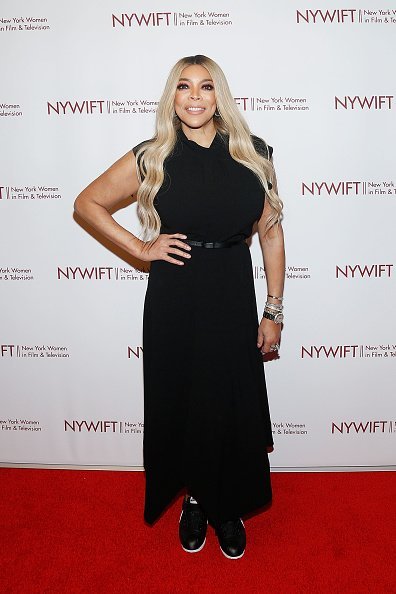 During the "Hot Topics" segment of the "Wendy Williams Show," the TV host after recounting the weekend she spent with DJ Boof, at the movies seeing "Bombshell," went in on Madonna.
The singer recently vacationed with Ahlamalik, her 25-year-old backup dancer in Miami, where the picture got taken. The two were in the company of the singer's 23-year-old daughter, Lourdes Leon Ciccone, and Williams thought it was inappropriate.
Wendy dishes all about her weekend with DJ Boof. Then, Jay-Z, Beyoncé, Kanye West and Kim Kardashian reunited at Diddy's 50th birthday bash over the weekend, three years after the rappers' falling out. Get all of the details in today's Hot Topics! pic.twitter.com/NEXrxb95RK

— Wendy Williams (@WendyWilliams) December 16, 2019
The host pointed out that she gets the side-eye from young men all the time, but they are suitable for one-night stands only, and not for long-term relationships. The TV personality said:
"You know what, she's become that old lady that I feel bad for, because I don't think she understands that it's okay to grow old gracefully."
Williams noted that there are different stages in life, and most young women would consider themselves lucky to live as long as Madonna has, and achieve as much as she has, so it's okay for the singer to accept that she has aged.
All you need is a Girl-Some Cash and A Selfie.................... 💵 ❌ #madamextheatre #themet pic.twitter.com/AusM1u33Se

— Madonna (@Madonna) December 12, 2019
The TV host then behaved gracefully by complementing the award-winning singer's looks. Willimas noted that despite the apparent fillers, she looks great for a 61-year-old woman.
The picture taken of Madonna and her 25-year-old boo showed the young man placing his hand around the singer's waist, as they took in views of Miami. 
The self-proclaimed queen of pop has neither confirmed nor denied the existence of a relationship
In another snap, a shirtless Ahlamalik massaged the older woman's shoulder. While the two could be having nothing but harmless fun, the PDA photos show that there's no smoke without fire and it won't be the first time a musician, male or female, mixes business with pleasure.   
The "Les La Bonita" singer is currently resting after suffering an injury during her "Madame X" tour, and while she did not state what happened to her, "The Inquisitr" reported that she tore a ligament in her leg.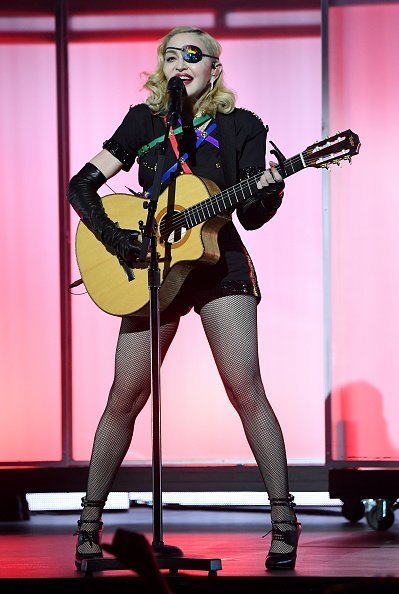 Madonna's doctor ordered her to stay off her feet, which is what she's doing. The self-proclaimed queen of pop has, however, neither confirmed nor denied the existence of a relationship with her younger boo.
In the meantime, her fans and Williams are watching to see how the pictures play out, and Madonna being who she is, won't care much about people's opinions.