Global News Calgary Anchors Gag over Co-Worker's Holiday Artichoke Dip On-Air
A homemade artichoke dip made television anchors gag, and it was captured on live television.
The hilarious moment involved Global News Calgary anchor Leslie Horton sharing her favorite treat with co-anchors Scott Fee, Jordan Witzel, and Amber Schinkel, as shown in a video shared on Global News' YouTube Channel.
Horton, a traffic reporter, admitted that something went "terribly wrong" as her co-anchors gagged in between giggles.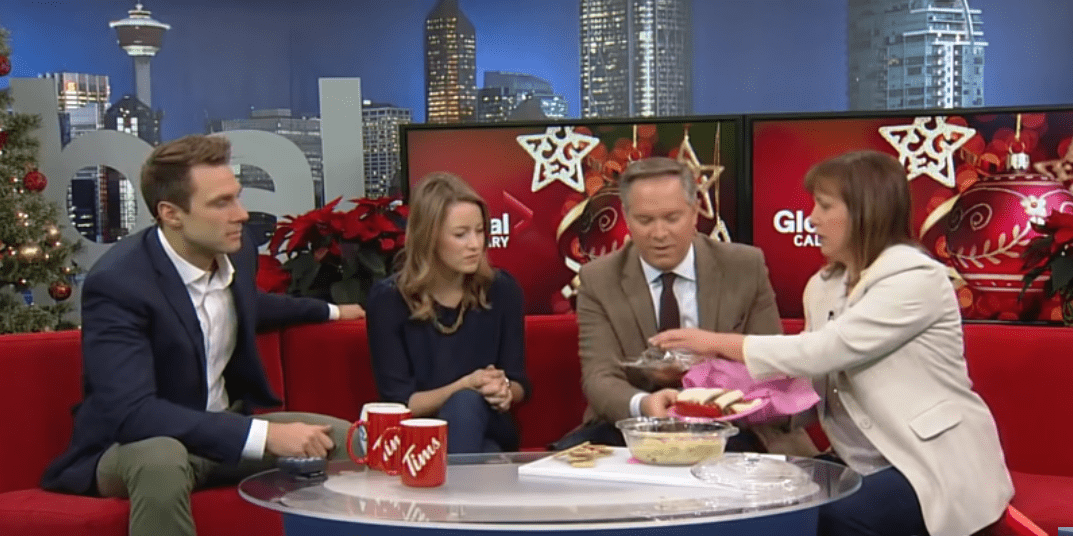 "NOT THAT BAD"
The video – posted on December 16, 2016, and titled "Holiday artichoke dip goes terribly wrong on-air" –amassed more than 10 million views over three years.
After tasting the homemade treat, meteorologist Jordan Witzel remarked:
"It's not that bad. It's — the vinegar."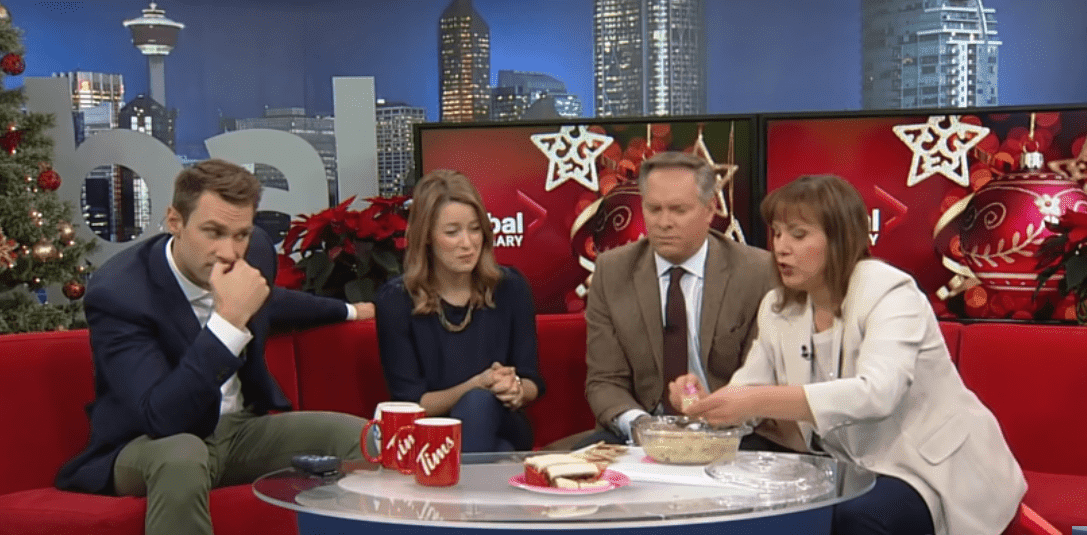 NOPE, THAT'S NOT VINEGAR
"But there's no vinegar in there!" Horton said, clarifying that the treat was artichoke dip but that something went wrong.
She later shared on social media that she should not have used pickled artichokes, as reported by TODAY.
The traffic reporter admitted that she used orange instead of lemon because she didn't have a lemon.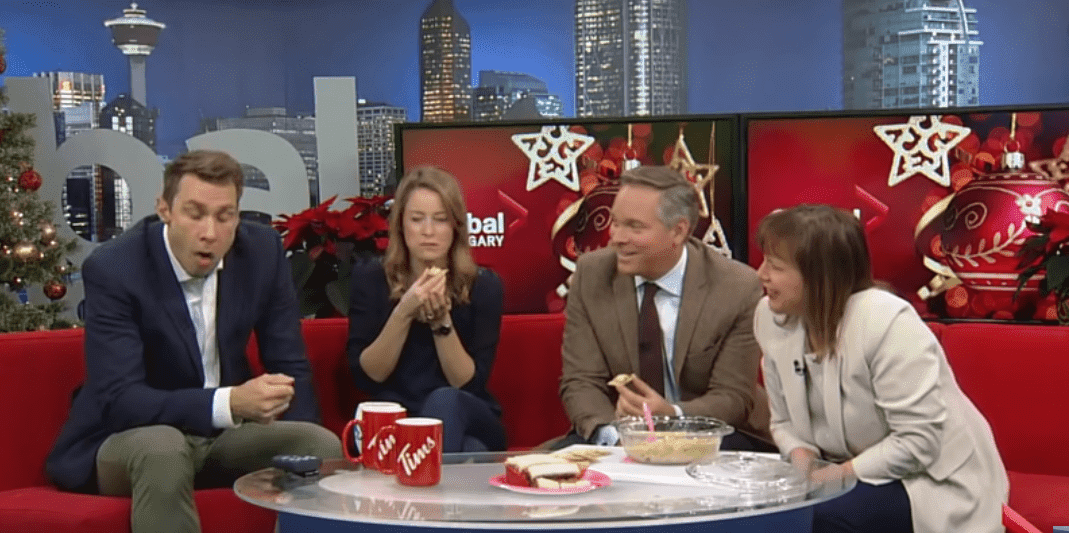 NOT OFFENDED
Horton wanted a Christmas fruit cake, but her busy schedule kept her from baking, so her family decided to share a recipe for artichoke dip with her, as reported by Daily Mail.
The anchor didn't have all the right ingredients, however, which led to the awful result.
Horton, however, did not take offense, saying at the start that something had gone wrong, such as the look of the dip.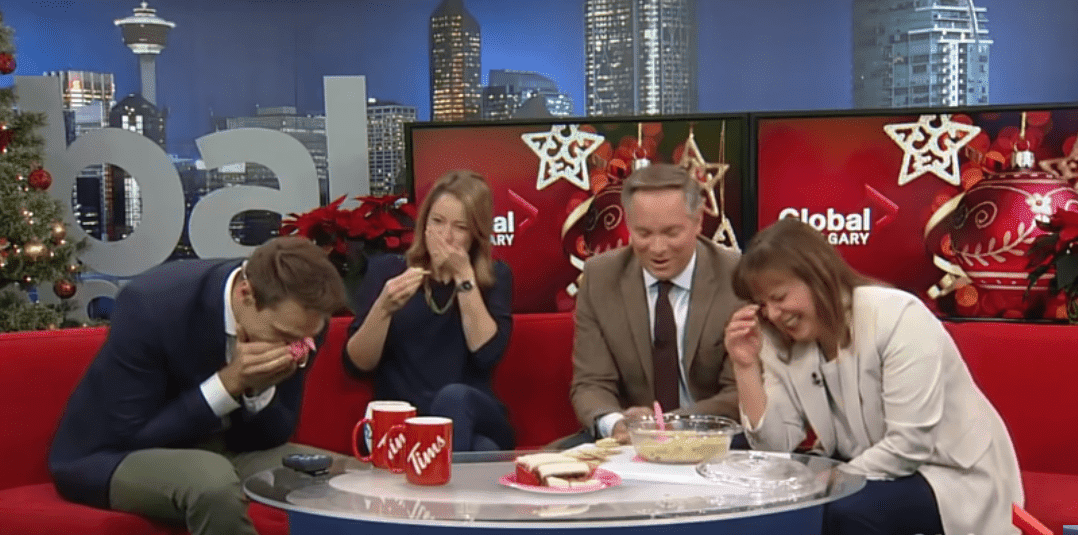 IT BURNED
She said it was not supposed to look like it did. When he asked Fee about the smell of the dip, he said it smelled like a barn.
The traffic reporter admitted that she used orange instead of lemon because she didn't have a lemon. She also put in celery salt and oregano, although she was not sure about it.
When she asked Schinkel what she thought of the dip, the latter said it burned.
A similar but sadder moment captured on-air involved a news anchor from India discovering a great personal tragedy while on-air.
Surpreet Kaur was reading the news on-air for an Indian channel named IBC24 in the state of Chhattisgarh in India when she learned of her husband's death.
However, she continued doing her job, showing great strength and professionalism. 
The news anchor was reading the morning bulletin when a reporter called in about a road accident.
Kaur reported on the deadly accident that claimed the life of a man who she soon realized was her husband.