Jill Duggar from 'Counting On' Posts New Pics of Son Samuel and His Cute Facial Expressions
Ex "Counting On" star Jill Duggar took to Instagram to share cute pictures of her son Sam as he played with his toys and smiled for the camera.
Motherhood is definitely an exciting journey, and Jill Duggar is having the best time this holiday as she shares cute pictures of her son.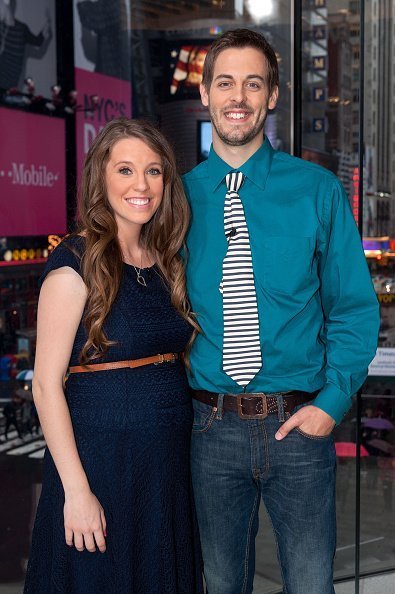 The first picture shows an unaware Sam trying to stack his toys while Jill takes a picture of him. Behind the scene, a big Christmas tree can be seen showing that the Dillards are ready for the festive season.
It disgusted a lot of people, and some called her incompetent for it.
As the pictures progress, they show the cute little boy putting his toys in his mouth and looking at the camera. Sam goes on to make goofy and adorable faces at the camera, and it is obvious how much of an enchanting child he is.
The pictures Jill posted has gone on to rack more than 17,000 likes with over a hundred comments. Fans of Jill took to the comment section to express how cute Sam is and how he had a similar resemblance to Jill's father. 
"He looks like your dad in the third picture *emoji*."
Another person commented about how Jill was doing a great job setting an example for others to follow and wished her a merry Christmas.
"What a handsome Lil fella *emoji*! Thank you, Jill, for the example you set of how to be in the world but not of the world! Merry Christmas to you and your family."
Fans of Jill highly appreciated this comment. In mainstream media, Jill has always been a recipient of numerous backlash and insults about how she raises her kids. 
A particular incident happened when the ex "Counting On" star took to her Instagram to share on her story, how 2-year-old Sam had dipped a spoon into the toilet and was using it to eat. 
This disgusted a lot of people, and some called her incompetent for it. Another incident was when Redditors came hard for Jill after she shared images of her 4-year-old son Isreal with a bib around his neck. 
Users of the Reddit platform gave a lot of backlashes and fired insults at Jill, but amazingly, she does not respond to such comments.