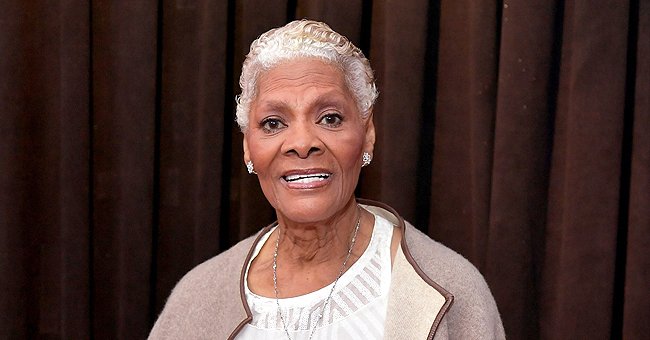 Getty Images
Dionne Warwick Reportedly Says What She Wants for Christmas This Year Is Her Country Back
Dionne Warwick reveals why her only wish this Christmas is to have her country back as she celebrates her 80th with a pre-birthday Christmas show.
Dionne Warwick had a special wish this Christmas. All she really wants is her country back.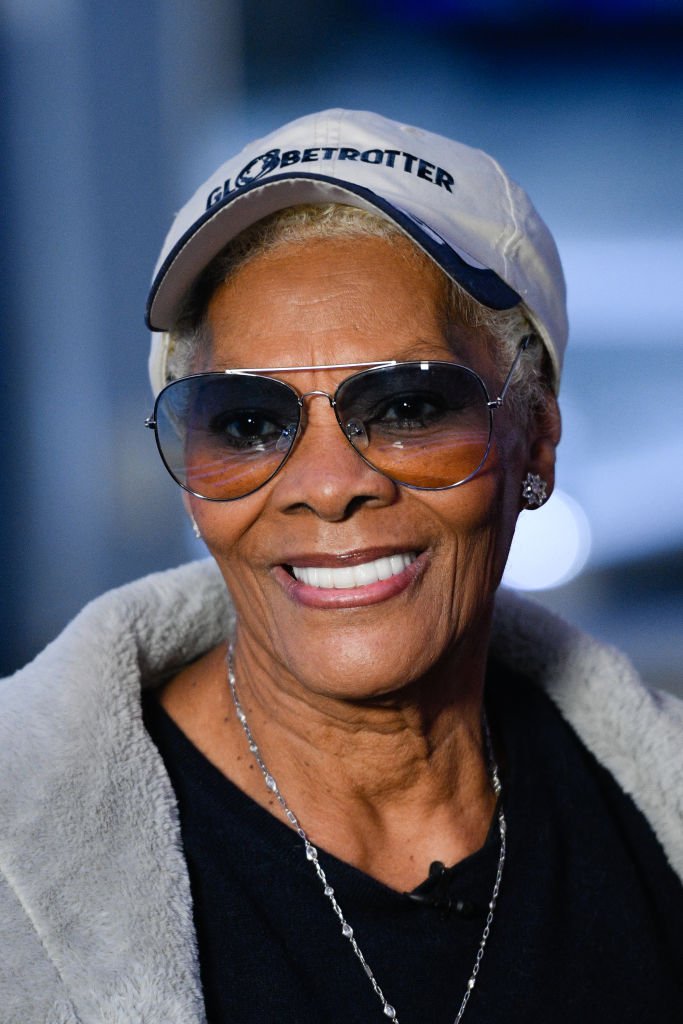 Dionne Warwick at Burbank Studios visiting "Extra" on December 2, 2019. | Photo: Getty Images
A NIGHT OF CHRISTMAS MUSIC
The legendary crooner who turned 80 on Thursday spoke of this deep desire ahead of her show in Manhattan on Tuesday. She performed as part of the "Live at L'Avenue" show at the Le Chalet and treated her audience to a taste of her songs from her latest Christmas album, "Dionne Warwick and the Voices of Christmas."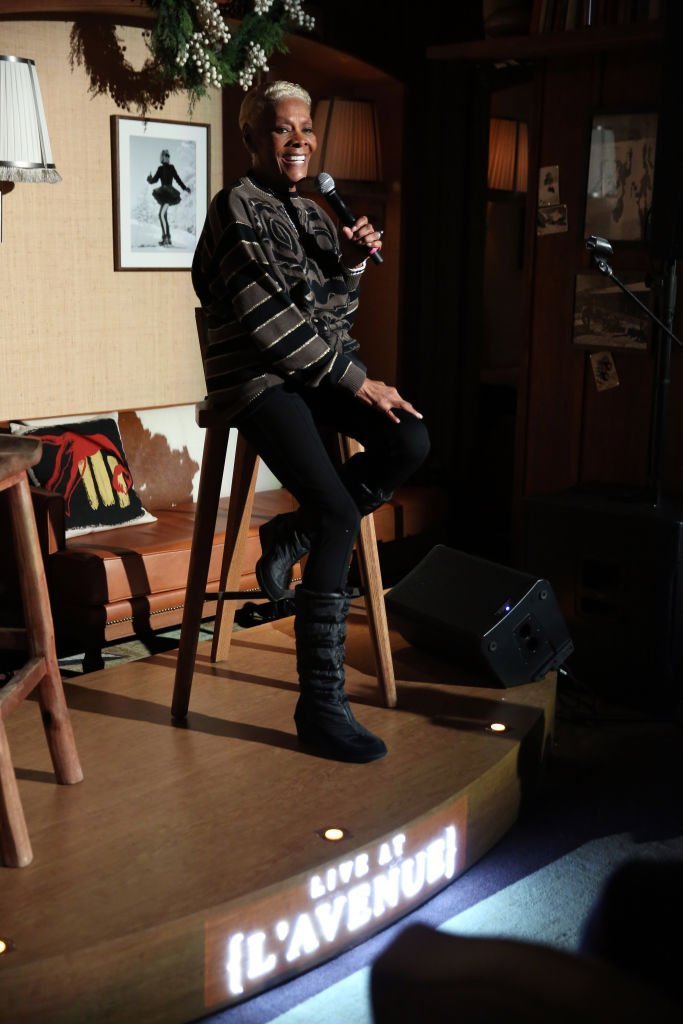 Dionne Warwick performing at Le Chalet for "Live at L'Avenue" on December 10, 2019. | Photo: Getty Images
Dionne lamented on the gift her music brings to her listeners speaking to People before the show. She recognizes its healing factor and how it uplifts her listeners during trying tames. She also finds comfort in knowing her music elicits smiles and happiness to her audience, giving her a sense of fulfillment.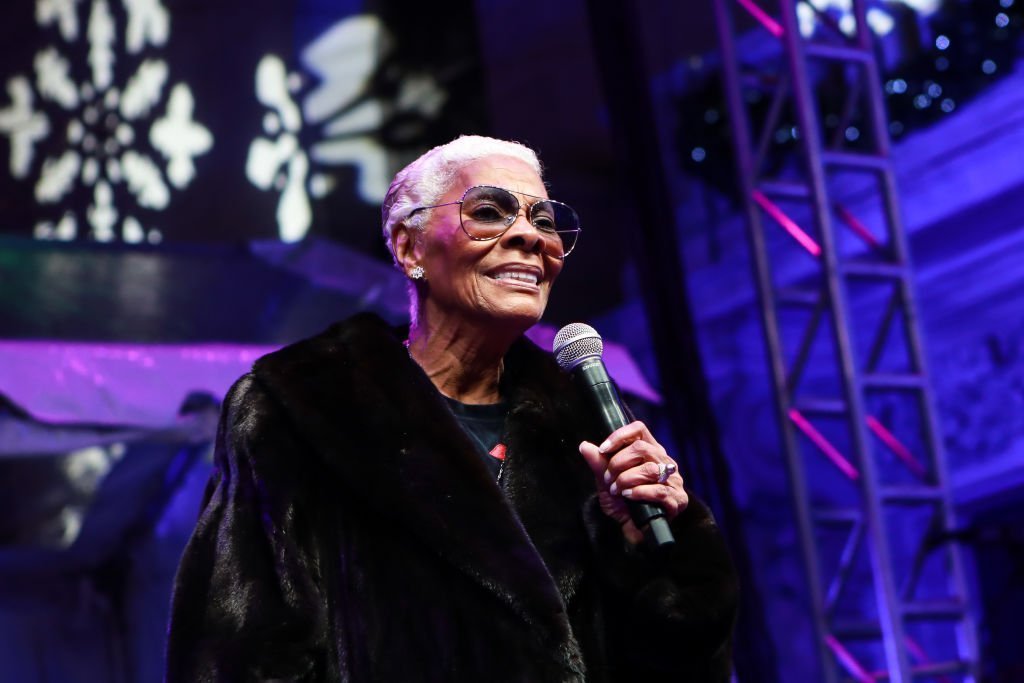 Dionne Warwick performing at the New York Stock Exchange's 96th Annual Christmas Tree Lighting on December 5, 2019. | Photo: Getty Images
ALL SHE WANTS FOR CHRISTMAS
The seasoned star is aware that Christmas is right around the corner and while she prepares "a big menu" for her annual family dinner at her New Jersey home, she also longs for one thing.
"I want my country back," she says. "That's really what I want."
Fittingly, her song, "What the World Needs Now" which she sang at the show echoes her sentiments.
"We certainly need [love] desperately," she explains. "I mean, I don't know what's going on here anymore. I wake up some mornings and don't know where I am, with all the fighting." She adds, "It's so stupid. I want my world back."
CELEBRATING HER 80TH
Dionne's voice filled the Manhattan air when she belted out her holiday tunes to the delight of her audience. For her finale, she sang "That's What Friends Are For" with her granddaughter, Cheyenne Elliott.
And because the hitmaker was turning 80 two days away, she was surprised with a macaroon tower before the show's end. The crowd joined Cheyenne in singing "Happy Birthday" to her grandmother.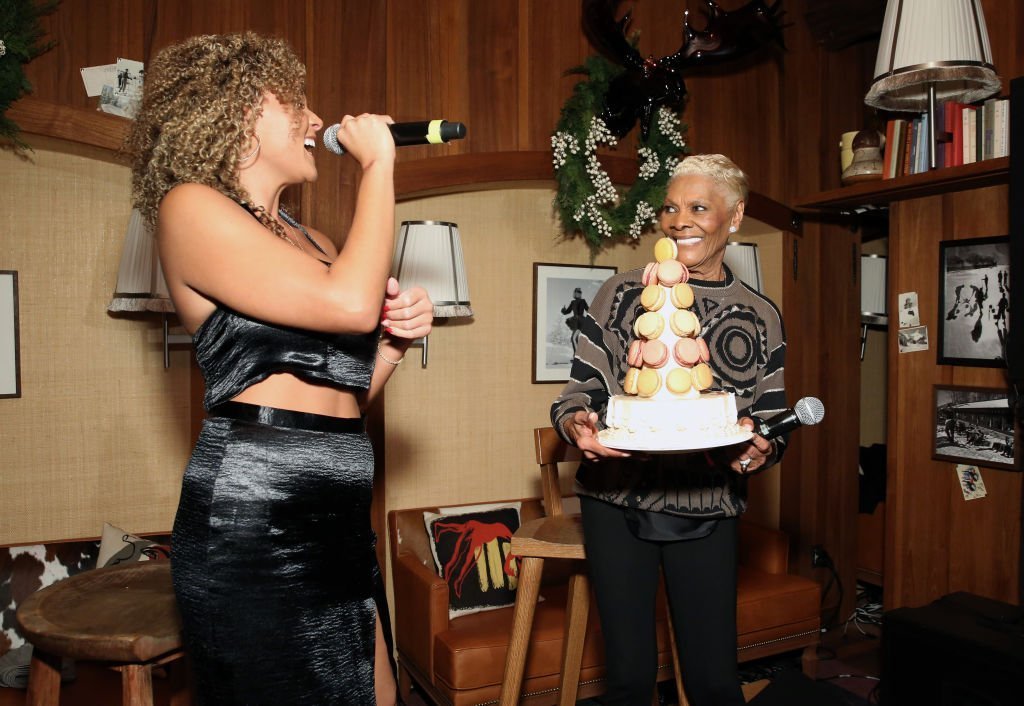 Dionne Warwick holds her macaron tower as she is serenaded by her granddaughter, Cheyenne Elliott for her 80th birthdaycduring her performance at Le Chalet on December 10, 2019. | Photo: Getty Images
We're hoping Dionne's 80th year will be filled with love and will usher in more blessings her way. We also wish for her Christmas to be merry and for her wishes to be granted.
Please fill in your e-mail so we can share with you our top stories!