Diddy's Twin Daughters Celebrate Their 13th Birthday with Star-Studded Party at the Museum of Selfies in Hollywood
Jessie and D'Lila Combs celebrate their second birthday without mom Kim Porter.
Sean "Diddy" Combs threw his twin daughters, Jessie and D'Lila, whom he shared with Kim Porter, an early birthday party at the Selfie Museum in Hollywood.
The girls, who lost their mother a year ago, have become the center of the rap mogul's life.
DIddy organized the party to fall on Kim Porter's birthday, December 15th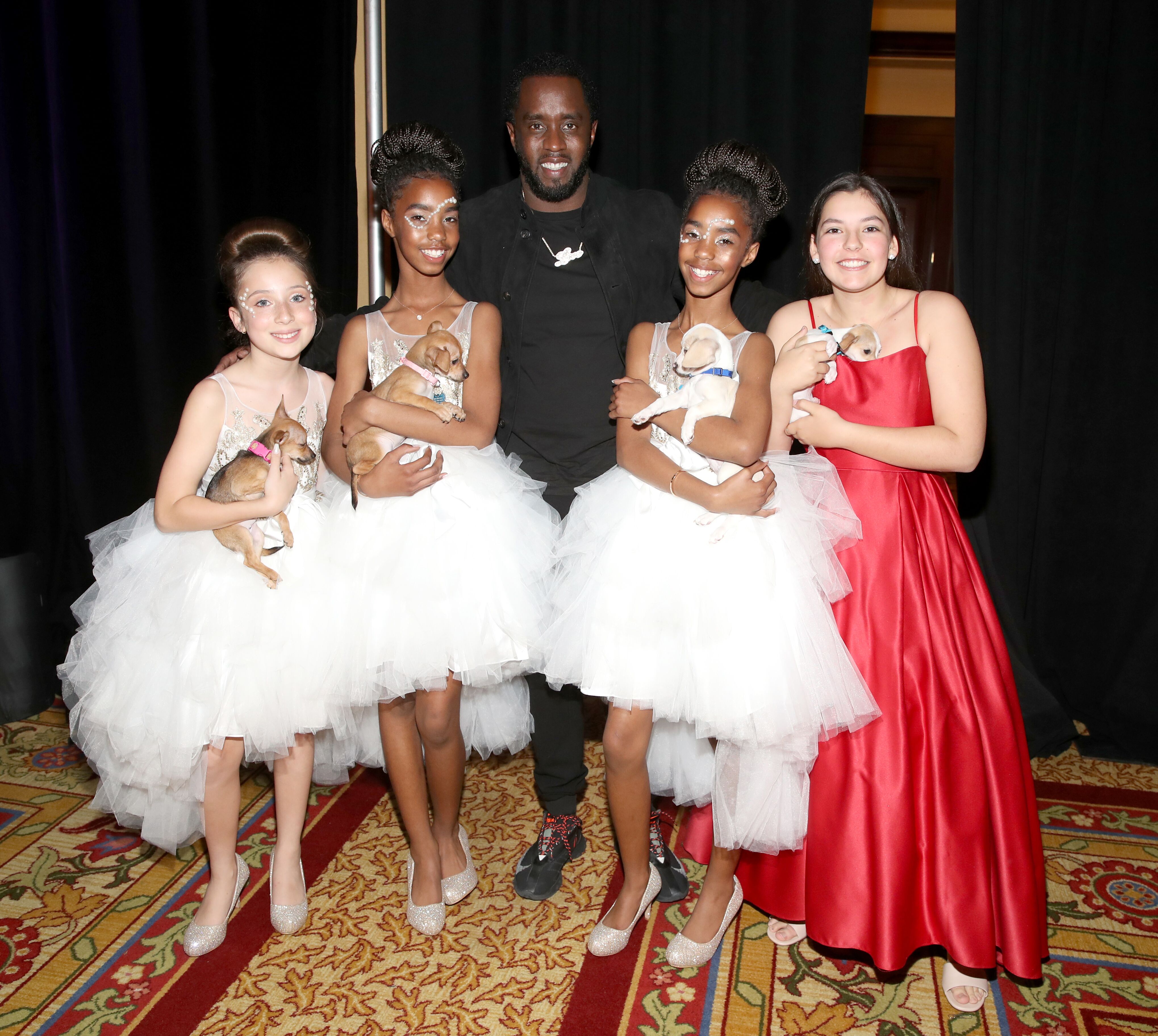 A BIRTHDAY BASH AT THE SELFIE MUSEUM
Diddy threw the new teens an extravagant party, inviting close friends and family to celebrate D'Lila and Jessie's birthdays just days after his own 50th birthday celebration. 
The guest list was a who's who of celebrities, including Naomi Campbell, Kimora Lee Simmons, Kylie Jenner. Cheering the new teenagers along were their siblings, Quincy, 28, Justin, 25, Christian, 21, and Chance, 13.
DANI LEIGH SANG FOR JESSIE AND D'LILA
Singer Dani Leigh delighted the guests and the birthday girls by performing her hit "Lil Bebe." Apart from the entertainment, the guests were indulged with a vast selection of desserts, and two towering 5-tier cakes - one for each girl. 
CELEBRATING KIM PORTER'S BIRTHDAY
Although D'lila and Jessie's birthday is actually on December 21, DIddy organized the party to fall on Kim Porter's birthday, December 15th. This is the twins' second birthday without their mom, who passed away in November 2018.
Kim Porter passed away on November 15th from an unsuspected lobar pneumonia, a month before her 48th birthday.
Atlanta Mayor Keisha Bottoms proclaimed December 15 as "Kim Porter Day" in the state of Georgia.
Kim and Diddy had three children together — son Christian and daughters D'Lila Star and Jessie James, and although he never married her, the rapper has mourned his longtime love deeply.
Diddy is now as dedicated a full-time dad to his three daughters as any mother could wish.
Happy birthday Kim Porter.
SEAN "DIDDY" COMBS TURNS 50
A week before Jessie and D'Lila's birthday, Sean "Diddy" Combs celebrated his own 50th birthday with an extravagant party, for an extensive list of glamorous guests.
Diddy was the epitome of suave sophistication in a silver tuxedo jacket, white dress shirt, and a black bow tie.
The party was at his $40million Holmby Hills mansion in Los Angeles and catered by McDonald's.
Diddy glowed next to his adoring daughters as he welcomed Beyoncé, Jay Z, Cardi B, Post Malone, Snoop Dogg and many more friends from the music world.