Meghan McCain Addressed Her Recent Spat with 'View' Co-Host Whoopi Goldberg and Said They Get Along
The View co-hosts Whoopi Goldberg, and Meghan McCain discuss the status of their friendship after engaging in a verbal argument on air the previous day.
Whoopi Goldberg and Meghan McCain clear the air after facing off in a heated discussion during an episode of "The View."
At the start of the show, Goldberg spared no time in addressing the elephant in the room when she went on to explain her recent showdown with her co-host.
.@WhoopiGoldberg and @MeghanMcCain address heated comments on Monday's show: "We're really passionate — this is our jobs," Goldberg says. "Sometimes it goes off the rails — and it does."
"We fight like we're family — it's all good," McCain adds. https://t.co/f8u2wc159S pic.twitter.com/3CNUbWgiuV

— The View (@TheView) December 17, 2019
Goldberg said the tension on the show over their political discussions are just as normal as if it were family sitting around at a table, she says the only difference is they are doing it in a work environment, she admitted:
"Things get heated on this show ... we're really passionate. This is our job. Sometimes we're not as polite to each other as we could be."
Looking a lot calmer than she did the previous day, McCain nodded in agreement with her co-host's explanation and added:
"We're not tearing each other apart. Whoopi and I get along. I love you very much. I've loved you for a long time. You were good friends with my dad. We fight like we're family."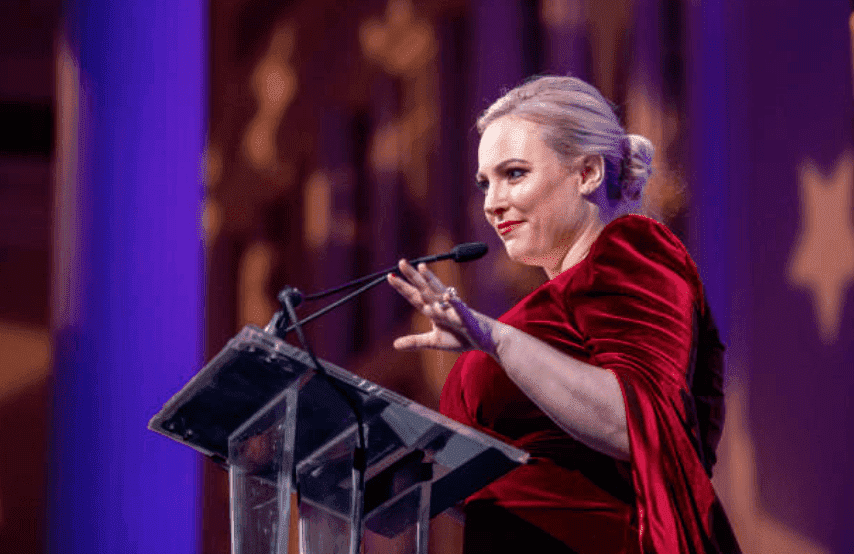 The two women's standoff happened only a day earlier during one of their political discussions in which a frustrated
Goldberg
lashed out at McCain after trying to get a word in during their talk. 
Goldberg felt McCain was speaking over her co-hosts and after failing to silence her she finally yelled:
"Girl, please stop talking! Please stop talking now!"
McCain revealed that the two women hashed it out during a private conversation in their dressing rooms before coming on the stage for the show.
It is a good thing they spoke off-camera because hours after the confrontation, a clearly agitated McCain took to twitter to aired-out her feelings about their argument.
Dems and Rs alike need to confront the ugly truth: both parties are failing to be impartial jurors. I won't be quiet, even if the reality reflects poorly on the entire political establishment. I have a responsibility to speak for the 50% that feels media doesn't represent them.

— Meghan McCain (@MeghanMcCain) December 16, 2019
McCain appeared to still be upset in the morning before going on the show when she a video from a scene from "Game of Thrones" and tweeted the same sentiments from her previous tweet about not being silenced.
While Goldberg denied in an interview on "Late Night With Seth Meyers" that there is constant tension with the women behind the scene, it appears McCain likes to air out her grievances on social media.