Matt Roloff's Girlfriend Caryn Chandler Posts Pics from the Couple's Early Christmas Celebration with Zach's Family
Christmas came early for Caryn Chandler, and her boyfriend as they spent a magical holiday evening with Tori, and her family.
Christmas is about a week away, but for Caryn Chandler and her boyfriend, Matt Roloff, it came early. The former Roloff Farms manager made this revelation in her latest Instagram post.
In it, Chandler spent the evening with her boyfriend, his son, Zach, daughter-in-law Tori, and grandchildren, Jackson, and baby Lilah. The family looked adorable.
A MAGICAL HOLIDAY EVE
The post, which had three photo slides, showed the family smiling as they posed huddled close, and the other two showed Jackson, and Matt's girlfriend carrying the latest addition to the Roloffs. The accompanying caption read,
"… cheers to love, laughter, and warm snuggles to keep in our pockets. Thank you, Z, T, J, and baby Lilah, for a magical eve of Christmas memories. We love you."
Chandler also wrote that she and her man plan to travel to Arizona for the rest of the season. She also added that it's the most beautiful time of the year, alongside music emojis.
NOT EVERYONE IS HAPPY
An earlier post showed that the couple had spent time with Matt's son Jeremy, his wife, Audrey, and their daughter Ember. The group went out for dinner and had an early Christmas celebration.
The former Roloff manager shut engagement rumors down but promised to inform her fans once her status changes
The fact that the Roloff patriarch won't spend the holidays with his family didn't sit well with some of his fans. One of them went as far as hinting that Chandler was taking the LPBW star away from his family.
MATT'S ANSWER
Matt's response was to describe his girlfriend as fantastic in a post on his Instagram. He wrote,
"[Caryn] is amazing! She figured out how to hold two back to back early Christmas events with the grandkids, so everyone gets their own individual attention, while still celebrating, and sharing a united family."
The reality star's fans have always been divided when it comes to his relationship with Chandler. While some support it, others don't, but either way, the two are happy with their relationship.
THE ENGAGEMENT RUMOR
Early this month, some shippers of the couple sparked off engagement rumors on Instagram after Caryn shared a photo with baby Lilah. The former Roloff manager shut it down but promised to inform her fans once her status changes.
While Chandler might not be engaged, her man's ex-wife, Amy Roloff, got engaged in September to her boyfriend, Chris Marek. The engagement came after Amy's birthday, and she told People at the time that she was excited and thrilled.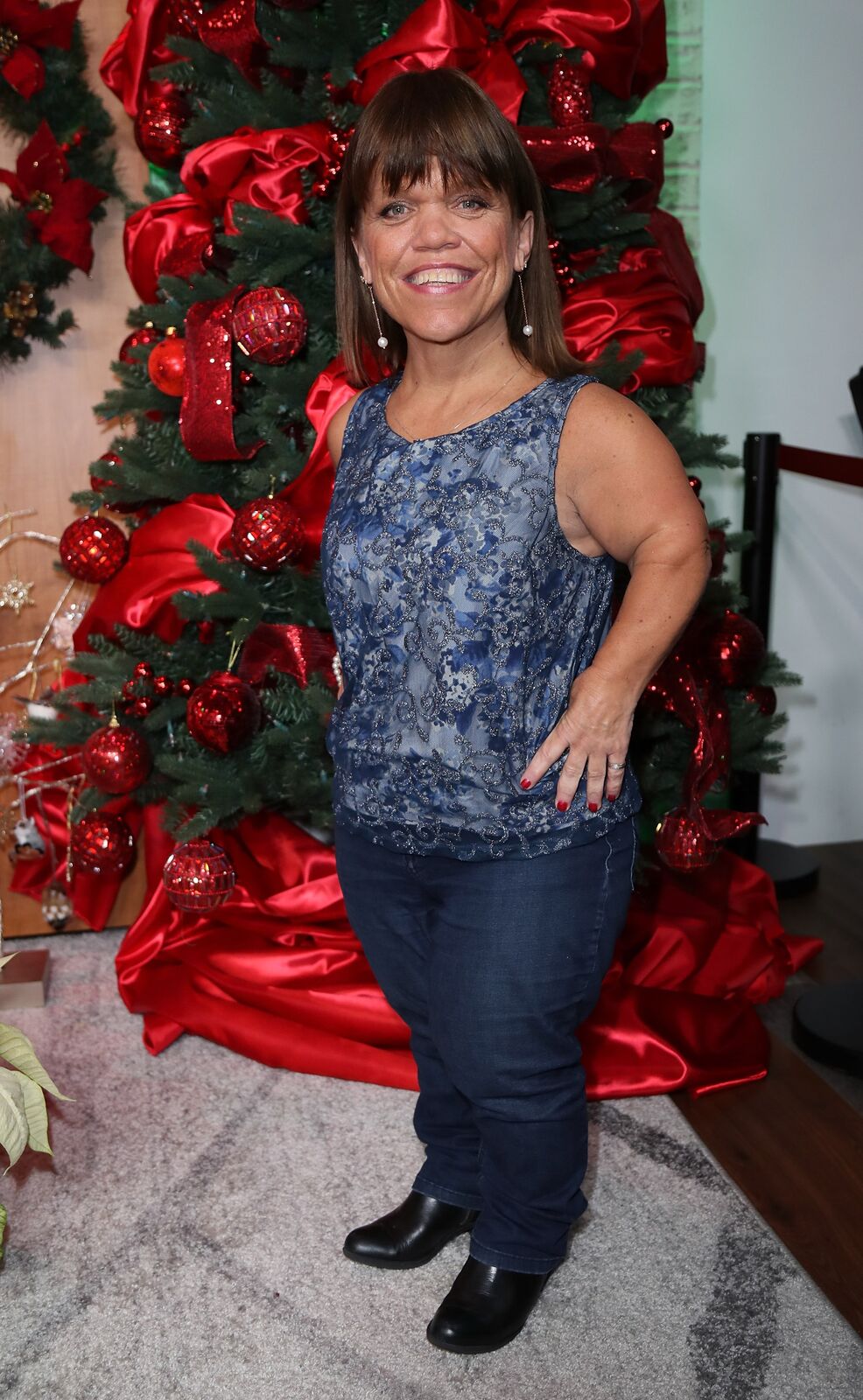 Matt and his ex were married for 27 years before filing for divorce in 2015. They finalized things in 2016, and the parents-of-four love the people they are with, now.
With Matt going away, Amy might spend the holiday with her family on the Roloff Farm. It is not clear when Matt will return, but since he hates the cold, it won't be surprising if he spends most of the winter in Arizona.