Inside Reba McEntire's Close Friendship with Kelly Clarkson Who Became Her Stepdaughter-In-Law
Country legend Reba McEntire and singer Kelly Clarkson have been close friends for years. They became family after Kelly married Reba's stepson, Brandon Blackstock.
During an interview that Reba had with Katie Couric back in 2013, she confessed that she and Kelly met each other in 2002. At that moment, Kelly was still competing on "American Idol" and asked Reba to sing with her at the finale.
Their relationship became even better in 2013 when Kelly married Reba's son, Brandon.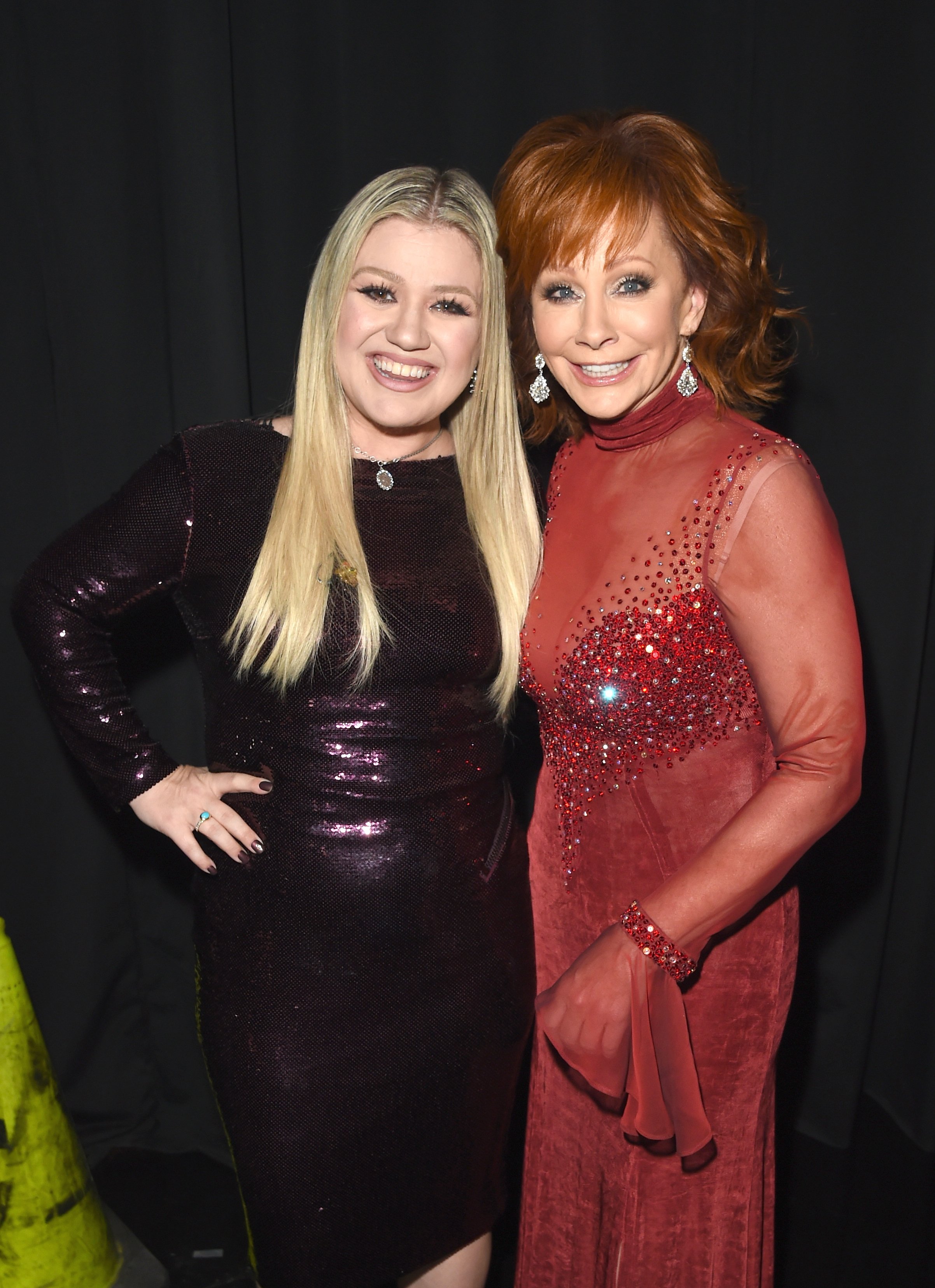 Even though it was their first encounter, Kelly already loved Reba! During the 2018 Kennedy Center Honors, the winner of the first season of "American Idol" revealed that she had been a fan of the country music legend since she was "a little girl." She added:
"Her voice has always felt nostalgic for me. Even as an adult, there's something about her tone and her storytelling that just feels like home."
REBA MCENTIRE AND KELLY CLARKSON'S FRIENDSHIP
During the years following their first meeting, the two collaborated in a few songs, including "Because of You" and "Does He Love You," which are probably their most famous duets. By 2007, their friendship was already incredible.
In a conversation that both of them had with Oprah Winfrey on her show, Kelly Clarkson pointed out that Reba's age didn't represent who she really was, claiming that she had plenty of energy.
About a year after that interview, the duo went on a tour together called "2 Worlds, 2 Voices." As Reba told People in 2018, they had "a blast," and she would love to repeat it "anytime she wants." Apart from that, Reba took her time to praise her friend's singing skills:
"When she opens her mouth to sing, it's just like, 'What is she gonna do next?' because she's got the range. I'm in awe every time she sings."
REBA MCENTIRE AND KELLY CLARKSON BECOMING FAMILY
If they were already close, their relationship became even better in 2013, when Kelly Clarkson married Reba McEntire's son, Brandon Blackstock.
Brandon is one of the children of Narvel Blackstock, the former steel guitar player and manager who was married to Reba between 1989 and 2015. Due to their marriage, Brandon became Reba's stepson, although she always referred to him as her son.
Kelly Clarkson's husband is a talent manager. The couple began dating in 2012 but decided to tie the knot on October 20, 2013. From that point on, Brandon has served as Kelly's manager.
After walking down the aisle, Kelly became the stepmother of Brandon's two children from his previous marriage. Apart from that, they are the proud parents of daughter River Rose and son Remington Alexander.
REBA MCENTIRE'S DIVORCE
Even though they probably still see each other as family, Kelly is not Reba's stepdaughter-in-law anymore as she is no longer married to Brandon's father.
In December 2015, it was confirmed that, after being married for 26 years, Narvel was no longer Reba McEntire's husband. The country music star confessed that the divorce process was finalized on October 28, 2015.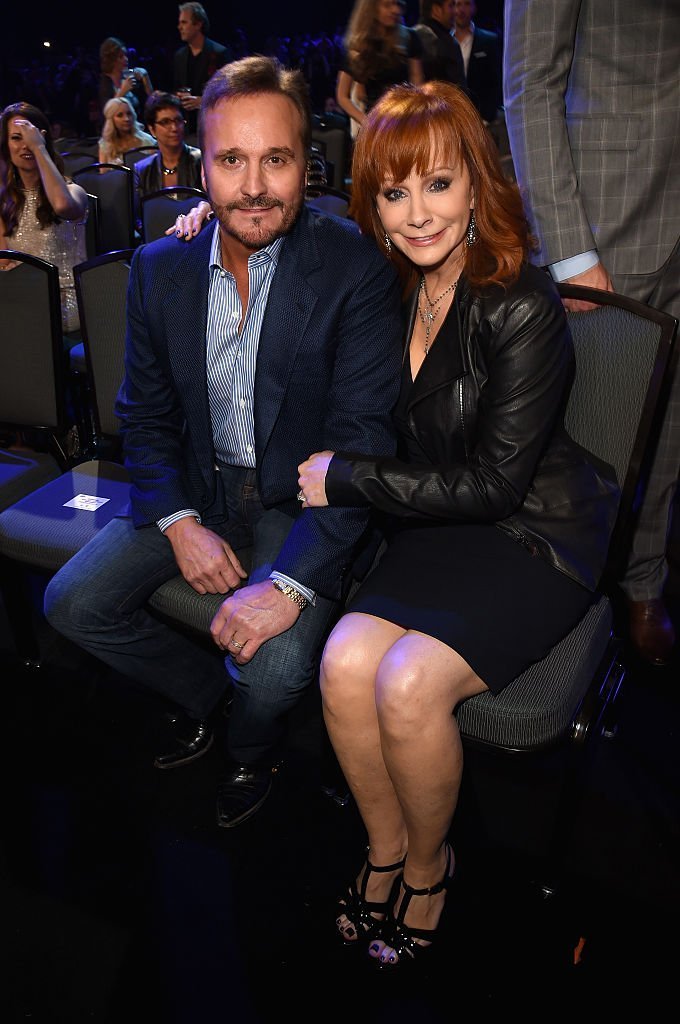 A few months before Reba herself announced the divorce date, the ex-couple's representative shared a statement claiming that, although they had parted ways, they continued to support each other. The statement reads:
"They have worked together for 35 years and will continue to do so. They have asked that you respect their privacy during this time."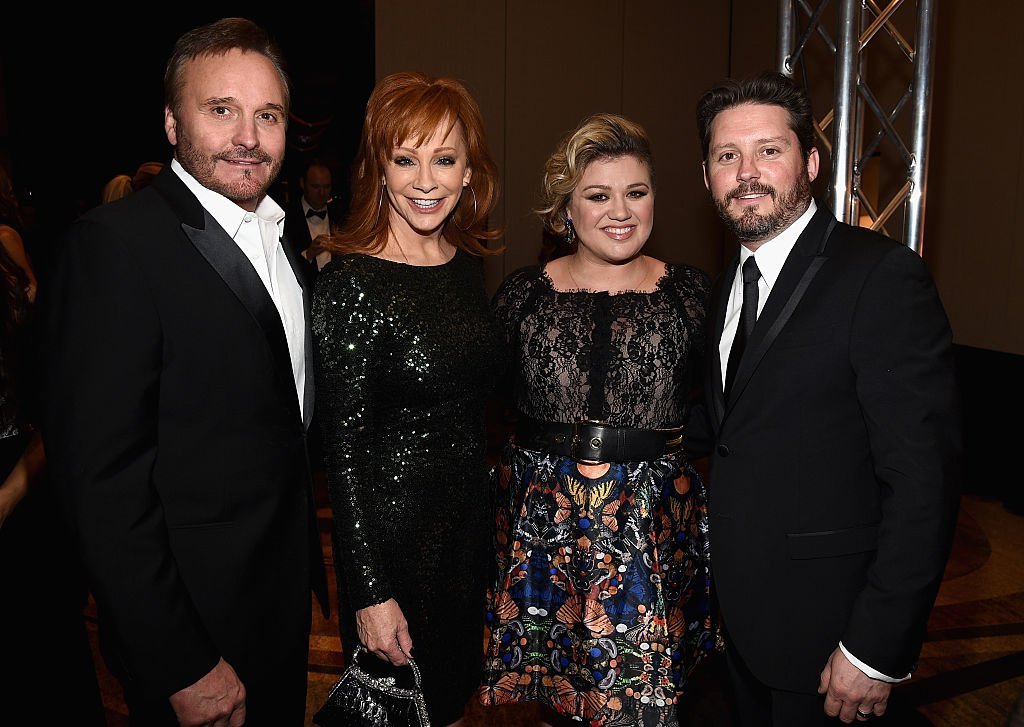 REBA AND KELLY'S CAREERS NOWADAYS
Nowadays, Reba McEntire is 64 years old and is very focused on her entertainment career. Her latest studio album, "Stronger Than the Truth," was released on April 5, 2019. Only three days later, she hosted the 54th Academy of Country Music Awards,
Kelly, on the other hand, embarked on a new project in 2019: the "Kelly Clarkson Show."
Produced by NBC, it is a variety talk show that premiered on September 9. Even though it's rather new, it was nominated to a Critics' Choice Television Awards for Best Talk Show.
In each episode, Kelly talks to different celebrity guests. Reba McEntire, of course, was already invited. Fans can't wait to see more of the Kelly-Reba duo in her show!