Jennifer Hudson Wows in Elegant Black Dress with Lace Detail at the 'Cats' Premiere
Jeniffer Hudson stuns in a gorgeous black lace dress as she attended the "Cats" premiere, where the audience could finally see her belt out the hit ballad "Memory" on the big screen. 
The 38-year-old singer showed off her figure in a gorgeous black lace dress that had a choker neckline and mesh detail as she attended the star-studded premiere, donning natural makeup with the exception of dark eyeliner.  
The Oscar Award winner plays the lead role of Grizabella on the film.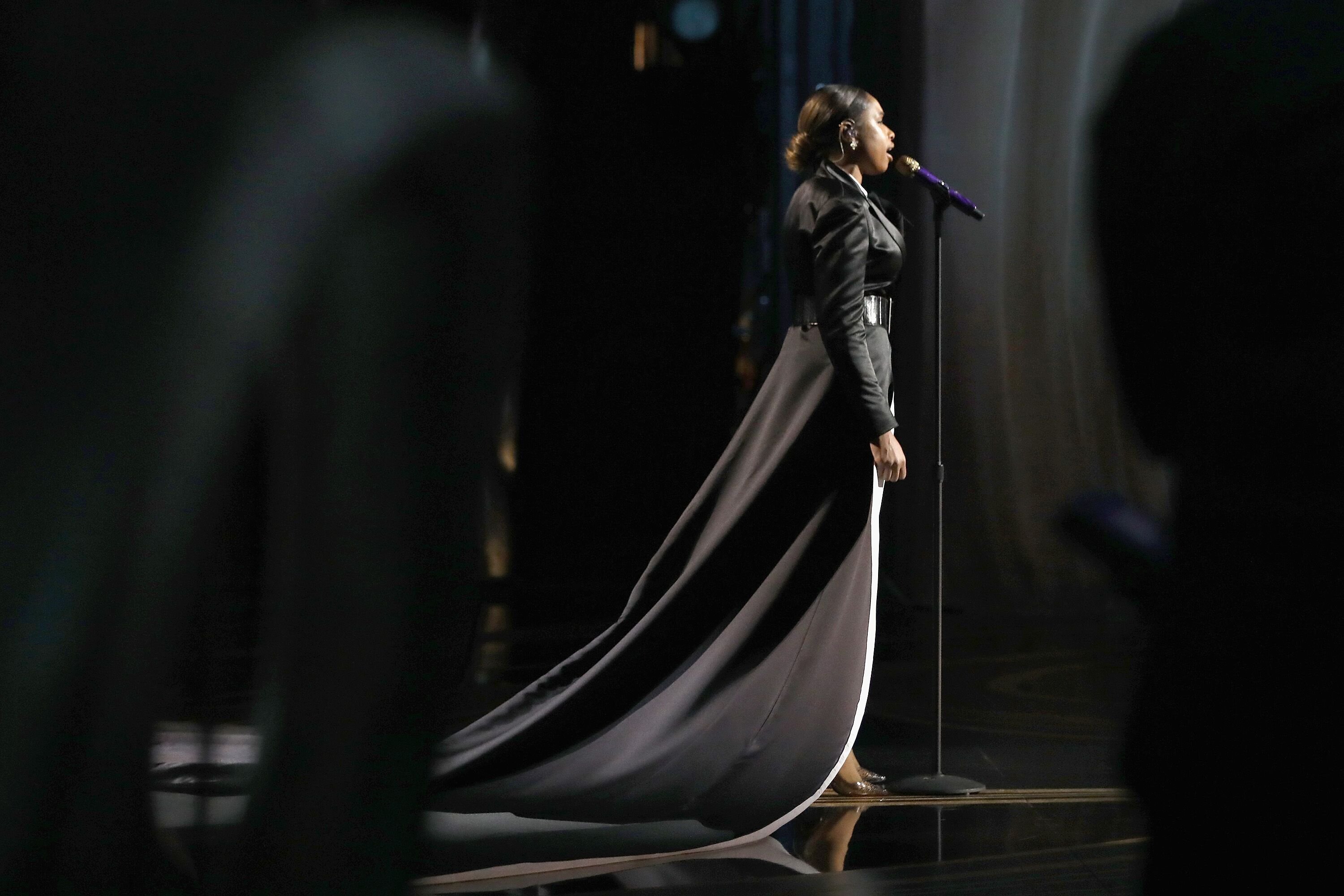 ON PLAYING THE ROLE OF GRIZABELLA
In the film's plot, Grizabella is a cat that often searches for approval but is shunned numerous times. While trying to get into character, Hudson shares it was the most bizarre experience. 
"It was the most bizarre - not in a bad way - and unique experience. I was like, what do I do? Especially with a character like Grizabella. I feel like she's the heart of the story."
THE STAR-STUDDED "CATS" CAST
"Cats" premieres in theaters around the world on December 20, 2019, and includes a star-studded cast. 
The Oscar Award winner plays the lead role of Grizabella on the film. Joining her are the likes of Taylor Swift, who plays Bombalurina, Jason Derulo as Rum Tum Tugger, and Laurie Davidson as Mr. Mistoffelees.
Adding to the already-star-studded list, James Corden as Bustopher Jones, Idris Elba as Macavity, Judi Dench as Old Deuteronomy, Robbie Fairchild as Munkustrap, Rebel Wilson as Jennyanydots, and Ian McKellen as Gus also hold important roles in the movie. 
JENNIFER'S NEXT MOVIE ROLE
It's been a couple busy of months for Jennifer, as aside from "Cats," she is also set to star as Aretha Franklin in the late singer's biopic. 
Fans were given the first glimpse of Jennifer playing as Aretha recently, after the cast of "Respect" was filming in New York. 
PLAYING THE LEGENDARY ARETHA FRANKLIN
The biopic follows Franklin's life in the '60s and '70s, including glimpses of her personal life and abusive marriage. 
Jennifer Hudson Kisses Marlon Wayans Filming Aretha Franklin Biopic https://t.co/4QwI0UlH6L

— TMZ (@TMZ) November 4, 2019
The "Respect" biopic hits theaters in August 2020 and is directed by Liesl Tommy. Joining Hudson on the cast include Marlon Wayans Mary J. Blige Tate Donavan, and Skye Dakota Turner among many others.