Audrey and Jeremy Roloff From LPBW Reveal They Took Daughter Ember to the Emergency Room After Her Fever Spiked
Audrey and Jeremy rushed their daughter, Ember, to the hospital emergency room on Wednesday night, and spent the night at the hospital.
Parents-of-one, Audrey and Jeremy Roloff, had a scare with their daughter, Ember. They rushed the little girl to the hospital emergency room, where they spent the night with their daughter under observation.
The former LPBW stars chronicled how their time at the hospital went on their Instagram stories. In one of the posts shared by Audrey, she cradled a sleeping Ember, as they sat in the waiting room.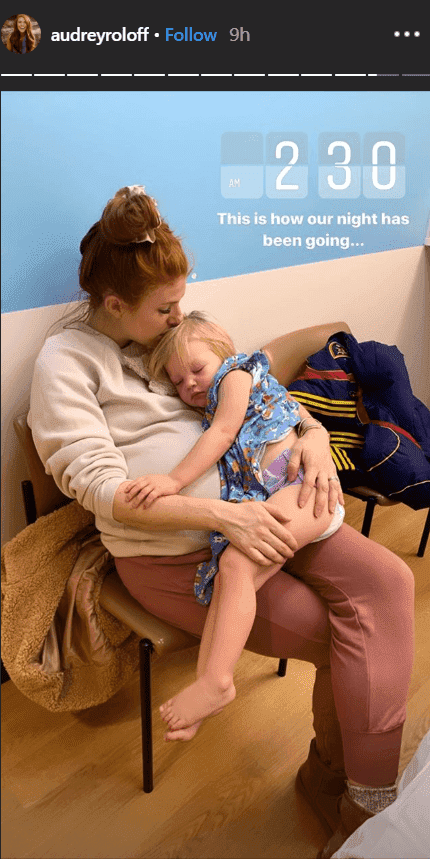 Another showed the little girl in a hospital bed hooked up to a monitor, and fluids. A third taken at 4.01 a.m. showed the soon-to-be big sister, under the nook of what appears to be her mom's hand, holding a popsicle.
Jeremy's posts started with a photo of the "Emergency" room sign, followed by a selfie shot that showed him dressed for the winter weather, and the words,
"Currently 4 a.m. been here since 10:30 p.m."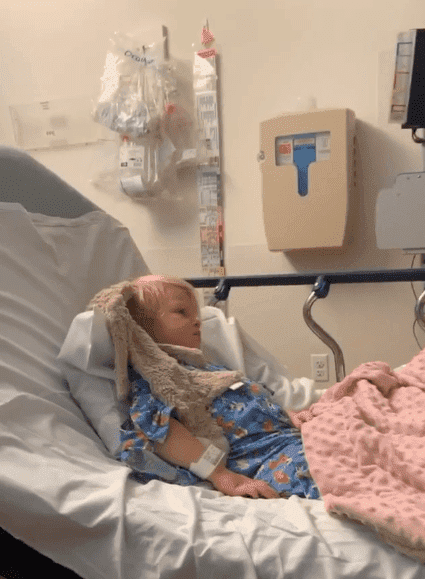 In another black and white shot, the dad-of-one wrote that hospitals need fixing. In the former LPBW star's final post for the night, he wrote on a dark black screen, "Home," letting his fans know that his family went back home at about 4:54 a.m.
Audrey and Jeremy had to rush Ember to the hospital after the 2-year-old girl's fever spiked. The granddaughter of Matt and Amy Roloff has been feeling sick for days, but her parents thought it would pass.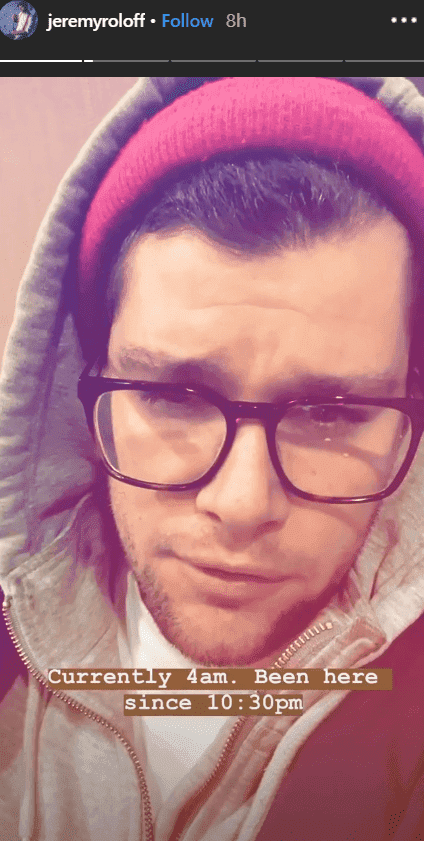 At the hospital, it took the doctors about three and a half hours to get back the little girl's urine and blood test, hence her father's complaint about hospitals needing fixing.
The soon-to-be parents-of-two welcomed Ember in 2017 and announced baby number two is on the way via an Instagram post in July. Before the little girl fell sick, she went with her parents to pick up a Christmas tree for their home.
In an Instagram post, Audrey wrote that hiking up the mountain was slower this year, but "Totally worth it." The former reality stars are happy their daughter is back home, and are focused on enjoying the rest of the season.