Lauren Duggar from 'Counting On' Melts Hearts with New Close-Up Photo of Baby Bella
A cute close-up photo of their newborn daughter's face posted by "Counting On" stars Lauren and Josiah Duggar on Instagram has left many of their fans with melted hearts. 
Lauren and Josiah Duggar gushed over how perfect their baby daughter, Bella Milagro, is. The reality television couple shared a sweet photo of baby Bella's face as she slept, with the caption:
"We both cannot get over just how perfect she is! [emoji]."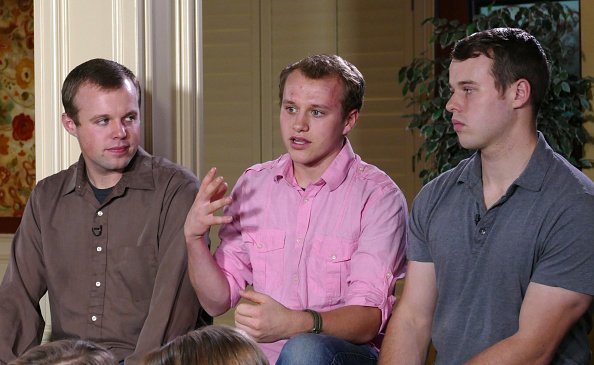 They also added the hashtags "She is loved," "Our little miracle," and "First Christmas with Bella to the caption. Fans of the couple couldn't agree more with them, as they also chimed in with their comments. One fan said:
"Yes she is so perfect! I am so happy for you both and little Bella for getting yall as parents! Nothing like a rainbow baby. GOD IS GOOD [emojis]."
A second fan said: "Oh, that is perfection [emoji]," while a third said: "That she definitely is! She is just beautiful [emoji]."
Baby Bella was born on Friday, November 8, at 5:24 p.m. She is Lauren and Josiah's first child. In a statement to US Weekly after their daughter's birth, the couple expressed their happiness. 
Lauren said during the interview that she and Josiah found out that they were expecting a baby four months after their wedding, but then lost the baby.
Lauren and Josiah said they couldn't believe that Baby Bella is theirs and that she is so perfect. In the statement, they detailed how Lauren suffered during labor. A part of the statement reads: 
"After a long and difficult labor, our girl arrived. When we finally got to see and hold our precious Bella Milagro all the pain instantly went away."
The couple also added that Bella Milagro has lived up to her name, which means "beautiful miracle," and that they are basking in God's goodness. 
The birth of Baby Bella served as great news to Lauren and Josiah, considering that they had suffered a tragic miscarriage with their first pregnancy. 
Three months before they announced Lauren's pregnancy with Bella, the news of the miscarriage was made known to the world. Lauren broke the news in a TLC announcement.
She said that she and Josiah found out that they were expecting a baby four months after their wedding, but then lost the baby. Lauren and Josiah made the announcement together, holding each other in their arms.
Josiah added that it was a hard time for the family to go through, coming right after they had just gotten married, as their dreams of seeing their little one dashed before their eyes. 
Those dreams have finally been achieved with baby Bella's birth, and the cuteness the little one brings has put smiles on the faces of the amazing couple and their numerous fans.