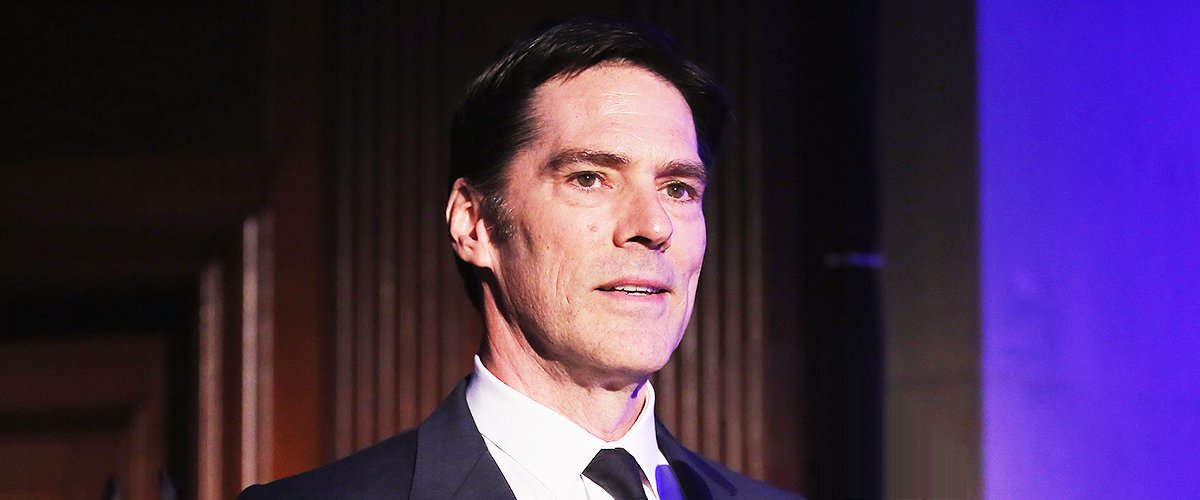 Getty Images
'Criminal Minds' Thomas Gibson Once Spoke on the Incident That Got Him Fired from the Show

Thomas Gibson, the actor best known as Daniel Nyland on "Chicago Hope" and Aaron Hotchner on "Criminal Minds," once talked about an incident on the set of the latter that got him fired.
Born on July 3, 1962, Thomas has been active in the entertainment industry since he was only a child; he worked in a few theatrical plays. As he grew older, he saw acting as a career and became an intern at the Alabama Shakespeare Festival.
Thomas got fired after having a physical altercation with writer-producer Virgil Williams.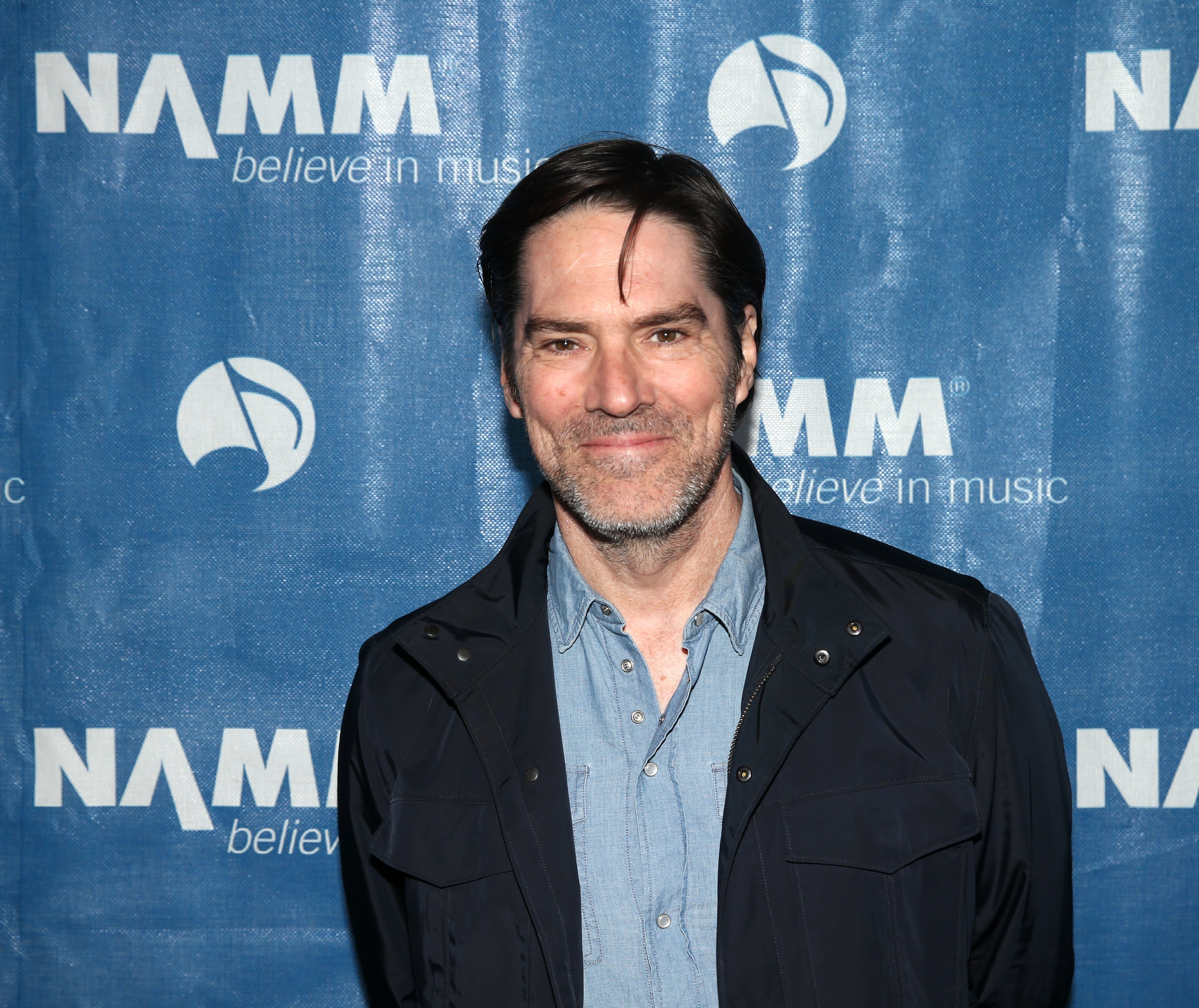 Thomas Gibson on January 19, 2017 in Anaheim, California | Source: Getty Images
THOMAS GIBSON'S CAREER
Eventually, the actor went to New York, wherein he worked on and off Broadway for about a decade. In 1987, he made his TV debut in a guest role on "Leg Work."
After that, he appeared in a few more legal dramas, including "As the World Turns," and "Another World." His breakthrough role on the small screen, however, was that of Daniel Nyland on "Chicago Hope."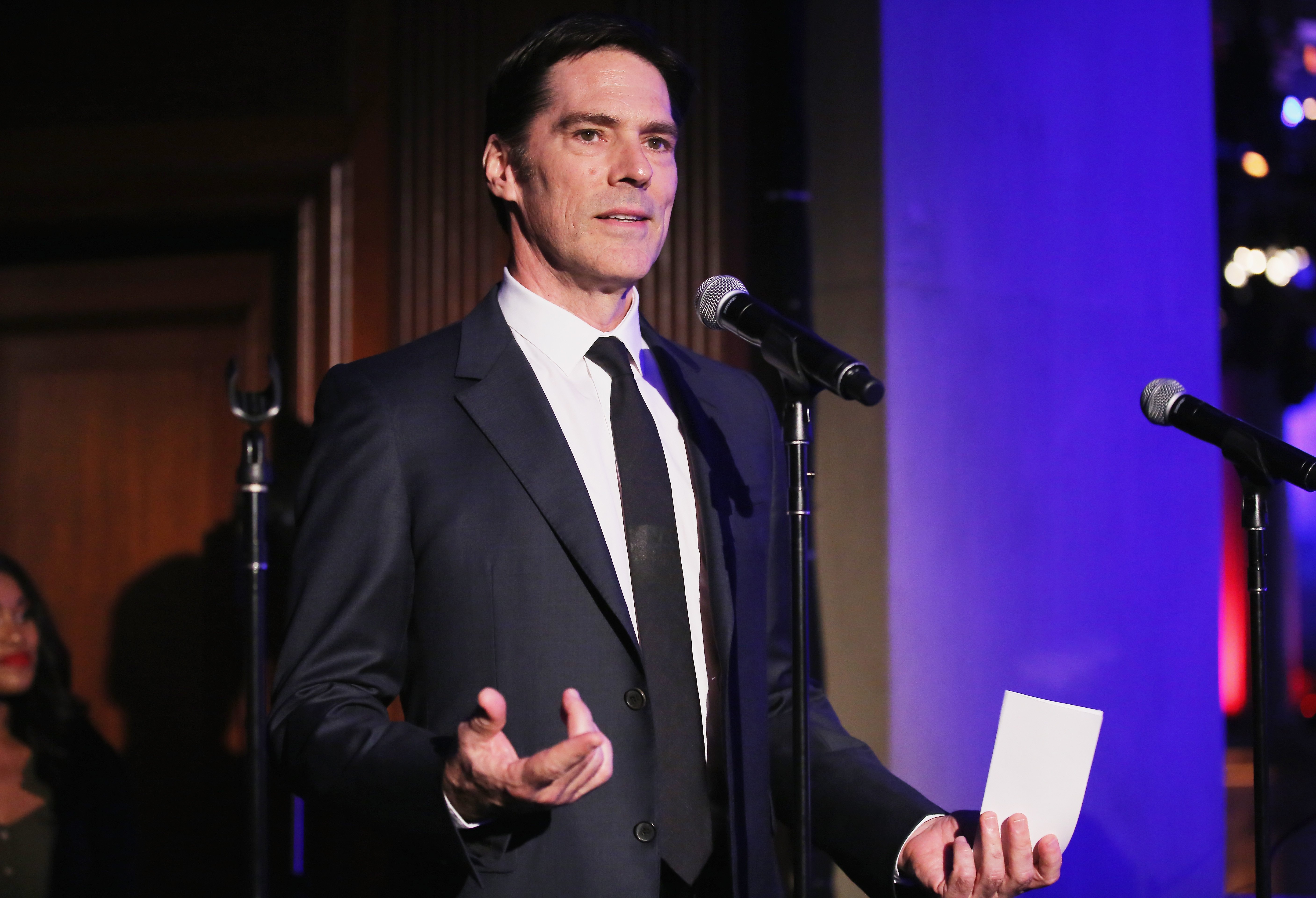 Thomas Gibson on May 31, 2018 at Gotham Hall in New York City | Source: Getty Images
Thomas worked on that show between 1994 and 1997, leaving behind nothing but good impressions. His next big role on TV came in 1997 when he portrayed Greg Montgomery on "Dharma & Greg" until 2002.
By that time, he was already a recognized name in the entertainment industry, capable of playing different characters. In 2005, he was chosen to play Aaron Hotchner in the CBS series "Criminal Minds," and his career skyrocketed.
THOMAS GIBSON FIRED FROM "CRIMINAL MINDS"
Although he was one of the principal characters in the first 11 seasons, he only appeared in two episodes in the 12th one. The reason for such a drastic change in the show was that he got fired after having a physical altercation with writer-producer Virgil Williams.
The issue happened in July 2016 when the actor and members of the cast were filming the second episode of the 12th season. Thomas Gibson was doing so well on "Criminal Minds" that he had previously directed some episodes.
He served as an actor-director for that specific episode, as well, so he asked Virgil to change a line because, according to him, it sounded contradictory when compared to a previous one.
Virgil refused to change it, and Thomas went back to set to tell the members of the "Criminal Minds" cast what the writer-producer had told him. Shortly after that, Virgil got into the room and started walking toward the actor. Thomas explained:
"As he brushed past me, my foot came up and tapped him on the leg. If I hadn't moved, he would have run into me. We had some choice words, for which I apologized the next day, and that was it. It was over."
THOMAS' VERSION OF THE INCIDENT
Shortly after the altercation, the production of the show informed the actor that he had been suspended for two weeks. However, Thomas Gibson was fired, and his character didn't appear in the rest of the episodes.
Talking to People, the actor pointed out that the production's attempt to erase him from the show "hurts," but he was using his time away from the cameras to be with his children. He added:
"My pride and reputation are hurt, but in the end, I know the good work is what people will remember. I just need more opportunities to do good work and be a good guy."
WHAT THOMAS GIBSON HAD TO SAY
After he was fired from the show, Thomas Gibson issued a statement to his fans about leaving "Criminal Minds." According to Gibson, he loved the show and worked hard at giving it his all during his period on it.
The actor in his note thanked the writers, producers, actors, and the fans who stuck with them for over a decade. Thomas Gibson also explained that he was hurt, but knowing that people would remember the good work he did makes things worthwhile.
However, fans aren't holding their breath and are still looking forward to seeing him on the final season of the show for a reunion with other BAU agents.
OTHER CAST MEMBERS WHO LEFT
Thomas was not the only member of the "Criminal Minds" cast who left the show. Mandy Patinkin, who played Senior Supervisory Special Agent Jason Gideon in the first two seasons, left the show due to "creative differences."
He later explained that some of the subjects covered on the show were uncomfortable for him and eventually considered that it was not something he wanted to be a part of.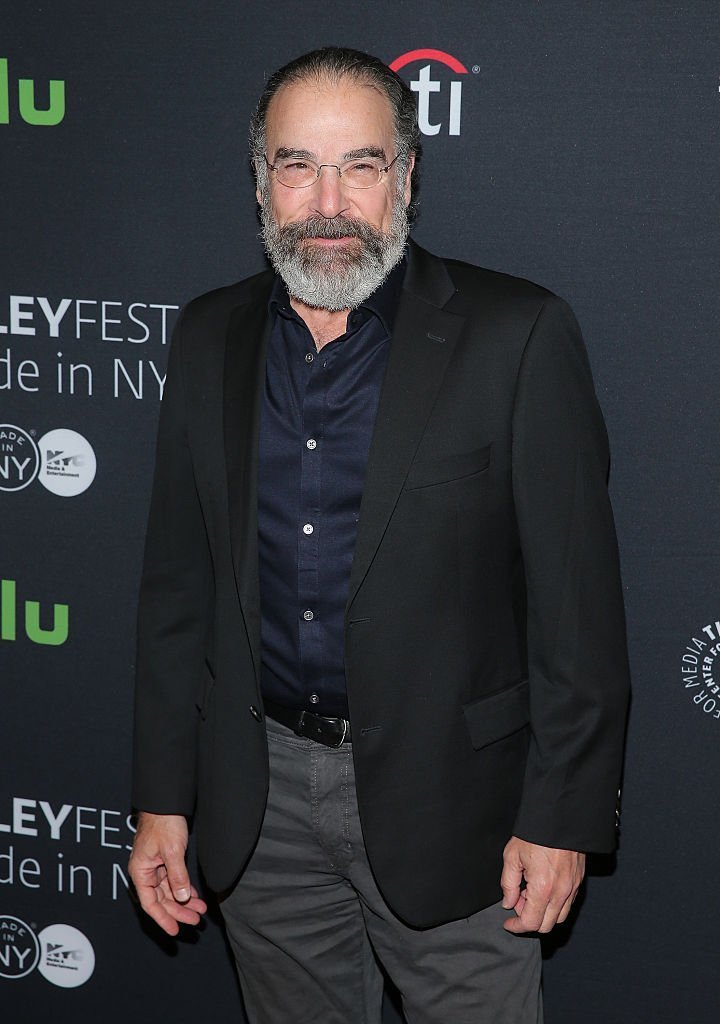 Mandy Patinkin on October 6, 2016 in New York City | Source: Getty Images
Apart from Mandy, Shemar Moore, who played Derek Morgan, also left after more than ten seasons. His departure was one of the most emotional for everybody involved as he quit in good terms with everybody.
Shemar said that he left to spend more time with his family. However, after leaving, he got the leading role on "S.W.A.T."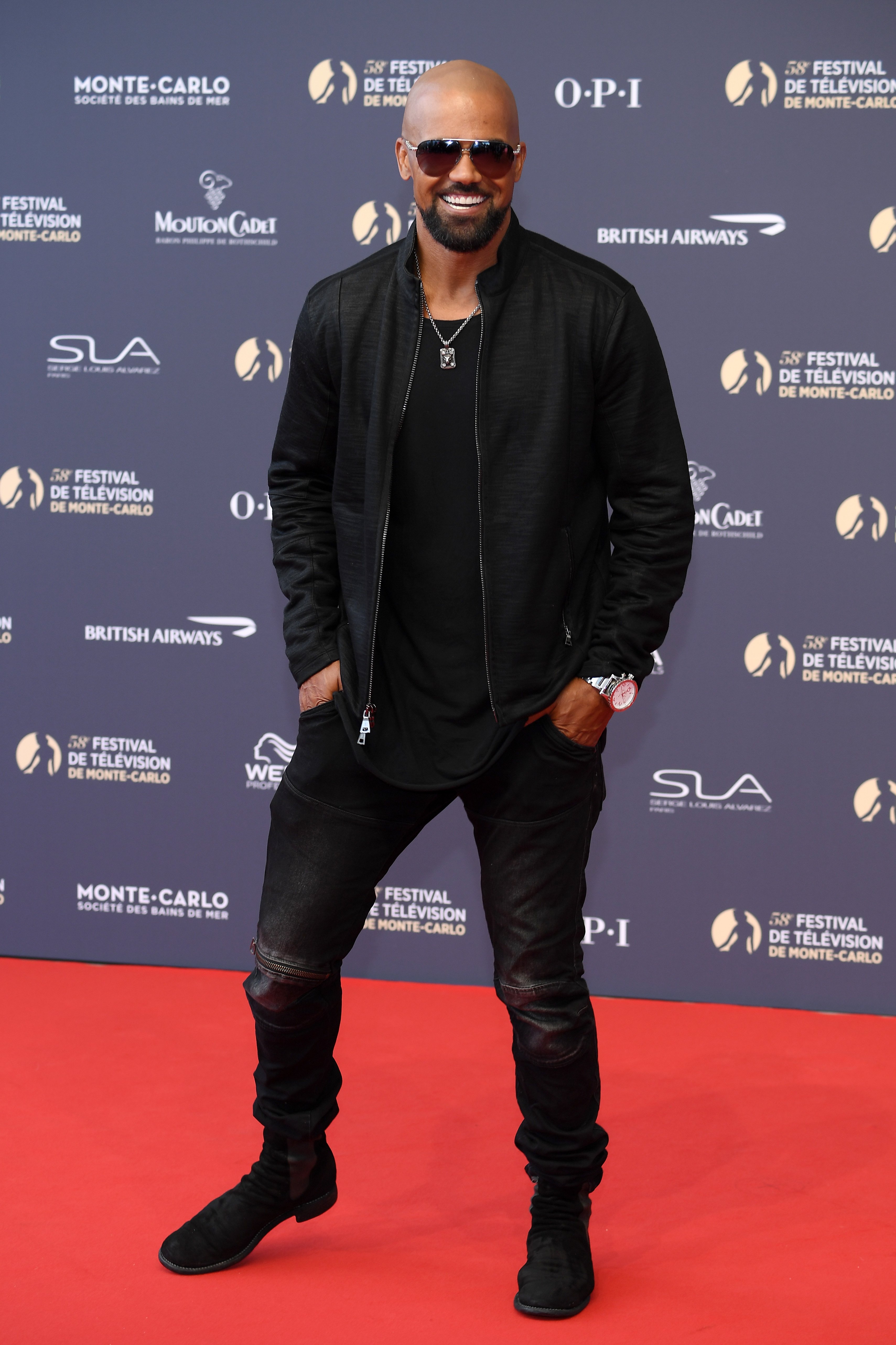 Shemar Moore on June 15, 2018 in Monte-Carlo, Monaco | Source: Getty Images
His latest role was that of Colonel Branson on the movie "Shadow Wolves." As per his romantic life, he was married to Christine Gibson between 1993 and 2018.
Together, they had three children: daughter Agatha Marie and sons James Parker and Travis Carter. Although the divorce became final in 2018, they had been living separate lives since June 2014.
According to Thomas Gibson, the marriage became "insupportable" due to discord and conflict of personalities that made it impossible for their reconciliation.
Please fill in your e-mail so we can share with you our top stories!