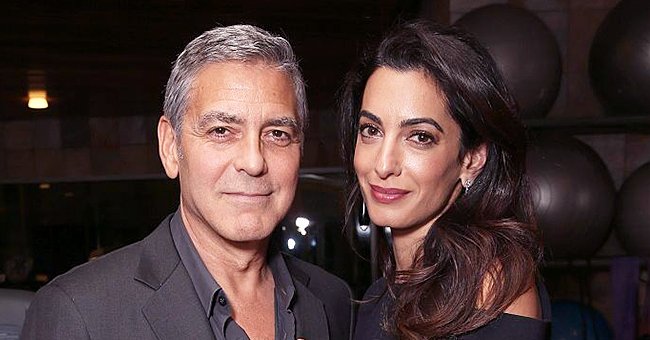 Getty Images
George Clooney Has Been Married to Amal for Five Years - Here's a Glimpse at Their Love Story
George and Amal Clooney are the definitions of a Hollywood power couple. Their romance is one for the history books and has withstood the test of time.
Long-lasting relationships in Hollywood are sometimes considered a myth. However, George and Amal Clooney are proving that theory false.
The Hollywood heartthrob fell for the humanitarian lawyer and they created a picture-perfect family. Here is a look at how the pair fell in love.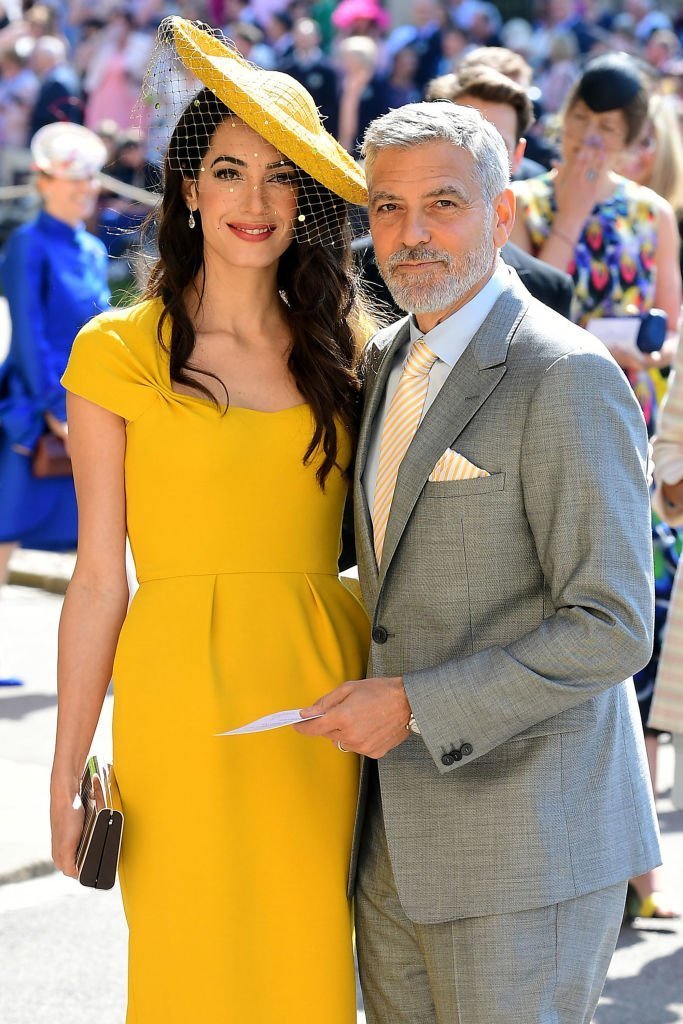 Amal and George Clooney arrive at St George's Chapel at Windsor Castle before the wedding of Prince Harry to Meghan Markle | Getty Images
First Meeting
The couple met at the actor's Lake Como home in July 2013. A mutual friend visited George with Amal on their way to Cannes.
At the time, George's parents were also visiting him thus Amal was introduced to the entire Clooney family. George, then 52, had been known as one of Hollywood's most eligible bachelors but felt an immediate connection with the renowned human rights lawyer.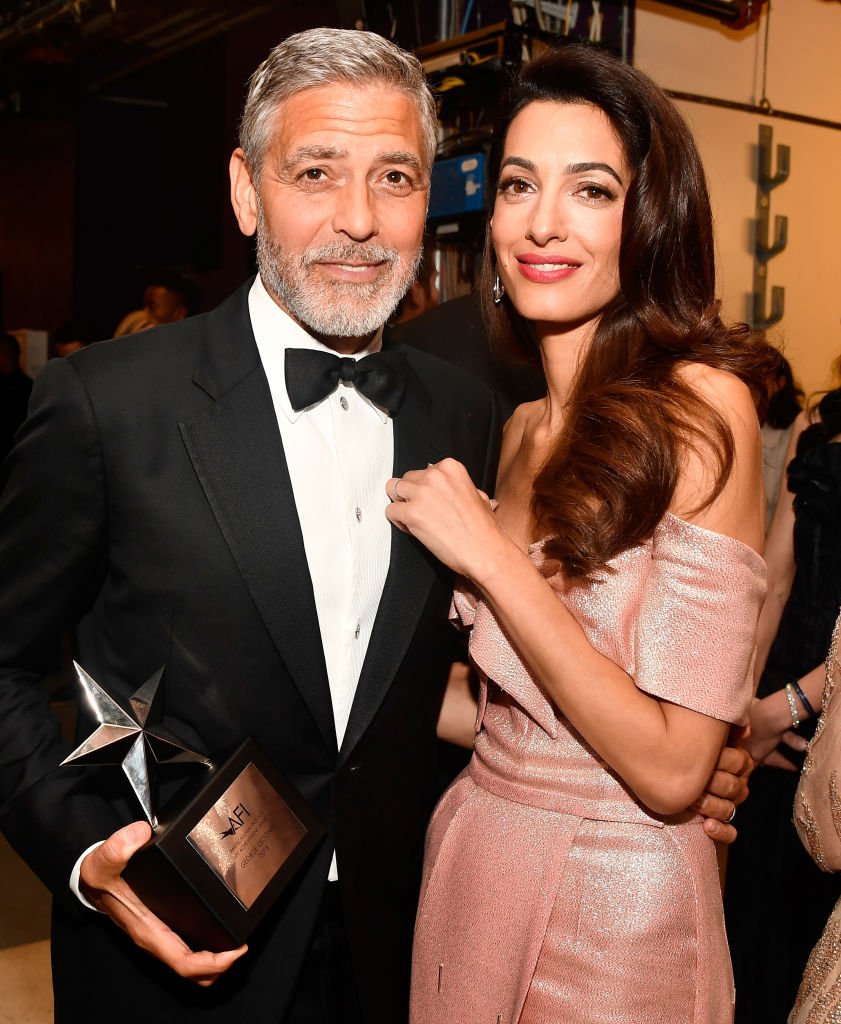 46th AFI Life Achievement Award Recipient George Clooney (L) and Amal Clooney attend the American Film Institute's 46th Life Achievement Award Gala Tribute | Getty Images
George confessed that even his agent knew Amal was special. During an appearance on "My Next Guest Needs No Introduction with David Letterman," he said:
"I got a call from my agent who said, 'I met this woman who is coming to your house, who you're going to marry,'"It really worked out that way."
They hit it off and chatted, emailed and shared pictures for several weeks before deciding to take their relationship a step further. George revealed it was natural progression saying, "and over a period of time it became clear we were more than just friends."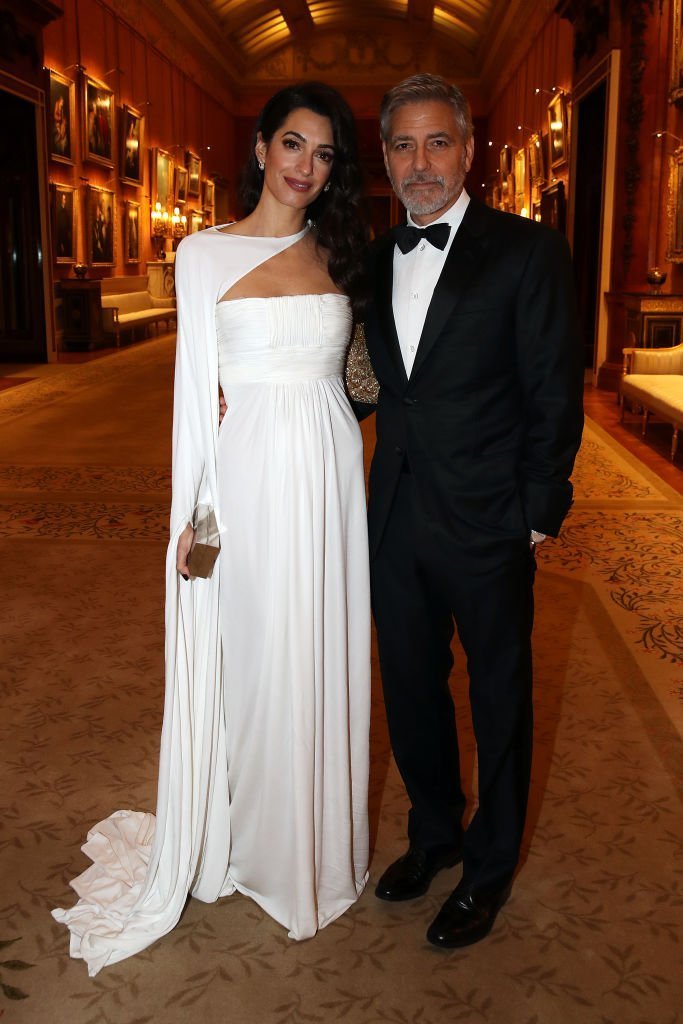 Amal Clooney and George Clooney attend a dinner to celebrate The Prince's Trust, hosted by Prince Charles, Prince of Wales at Buckingham Palace | Getty Images
First Date
Their first official date was in October 2013. George invited Amal, who was living in London, to visit him at the famed Abbey Road Studios.
At the time he was working on the film "The Monuments Men." He told Hollywood Reporter about the date saying:
"That was a good first date. And pretty quickly, things escalated once I was in London."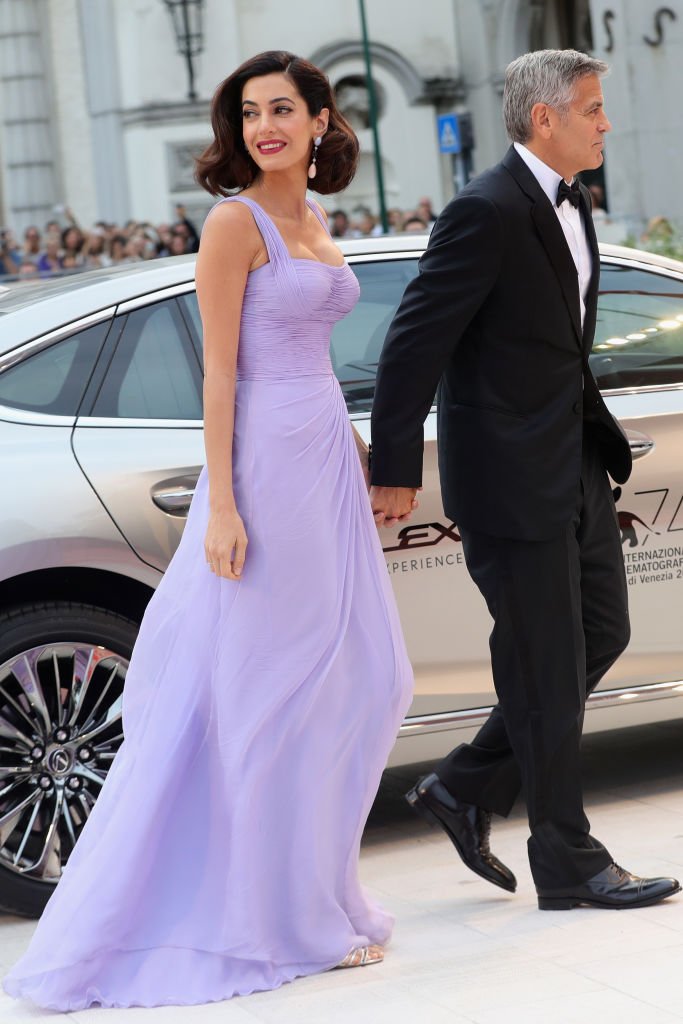 George Clooney and Amal Clooney walk the red carpet ahead of the 'Suburbicon' screening during the 74th Venice Film Festival | Getty Images
George Stunned Amal By Proposing
George revealed that while he was prepared for the big moment, Amal had been taken by surprise. He said:
"She'd had a conversation with her parents, who were like, 'What are George's intentions?' And she was saying, 'Take it easy. We've been going out for six months.'"
However, after months of planning, George was more than ready to pop the question and even had a playlist of music prepared to accompany the proposal. He invited Amal to a homecooked dinner on April 28, 2014, and his a 7-carat engagement ring inside of a lighter box.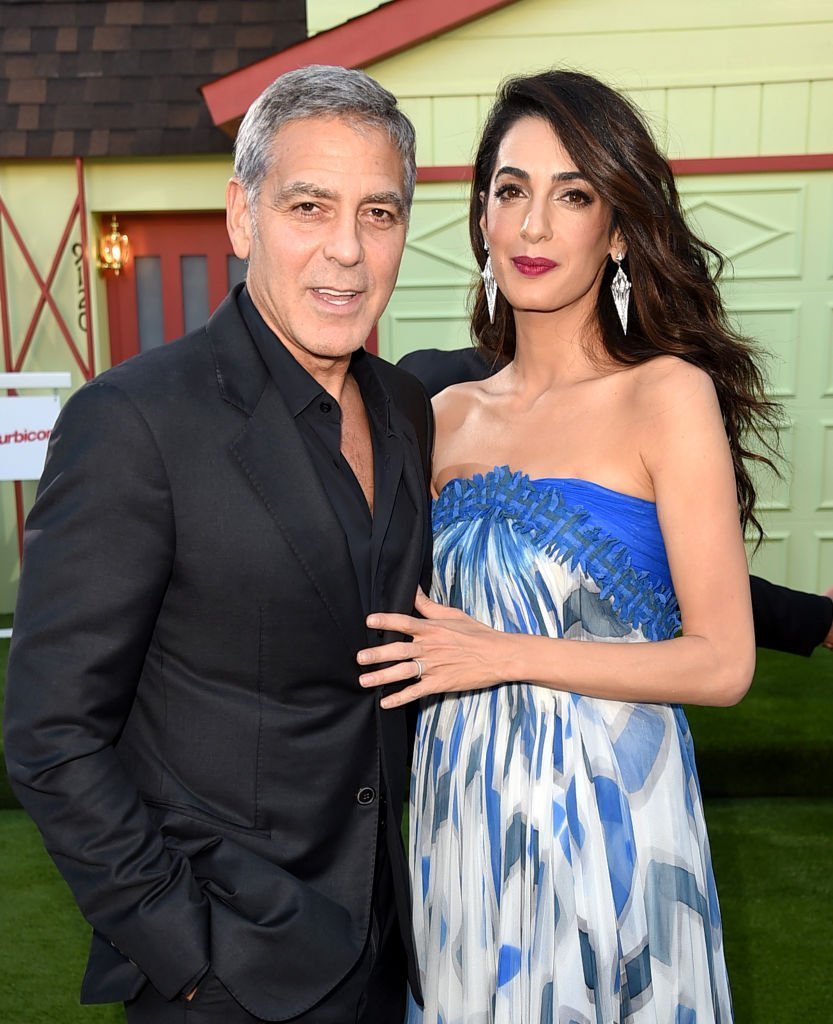 Executive producer/director George Clooney and his wife Amal Clooney arrive at the premiere of Paramount Pictures' "Suburbicon" | Getty Images
He instructed Amal to use the lightbox to light the candlelit table. George revealed:
"I did all the stuff, got down on my knee and did all the things you're supposed to do. I was waiting for this song, 'Why Shouldn't I?' 'Why shouldn't I take a chance when romance passes by? / Why shouldn't I know of love?' It's a really good song about why can't I be in love? And it played, and she's like, 'Holy shit!' And she just kept staring at the ring, going, 'Oh, my God.' It was 20 minutes of me on my knee, waiting for her to say yes because she was so shocked."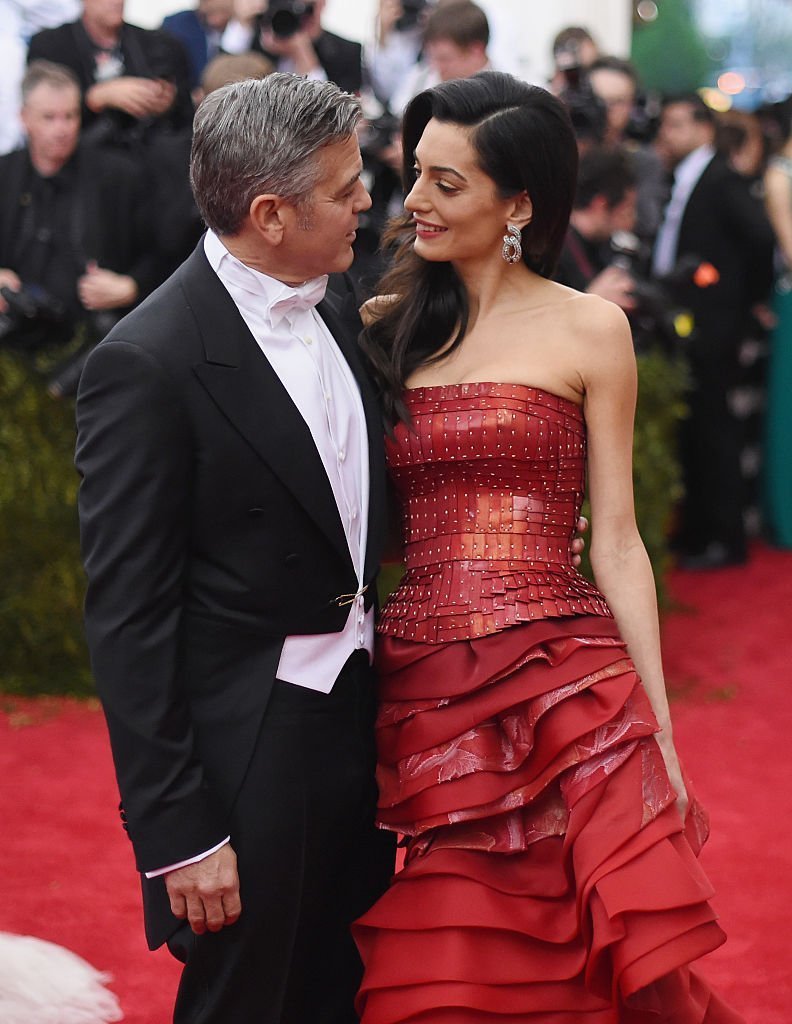 George Clooney (L) and Amal Clooney attend the "China: Through The Looking Glass" Costume Institute Benefit Gala | Getty Images
Venetian Wedding Ceremony
The couple had a short engagement and tied the knot in September 2014. Clooney once again opened up to Hollywood Reporter saying:
"We didn't tell anybody else that we were going to do it but eventually somebody figured it out. Oh, my God! Once people got wind of it, it became an event."
They were surrounded by family and some famous friends during their private ceremony at the Aman Canal Grande luxury resort in Venice, Italy.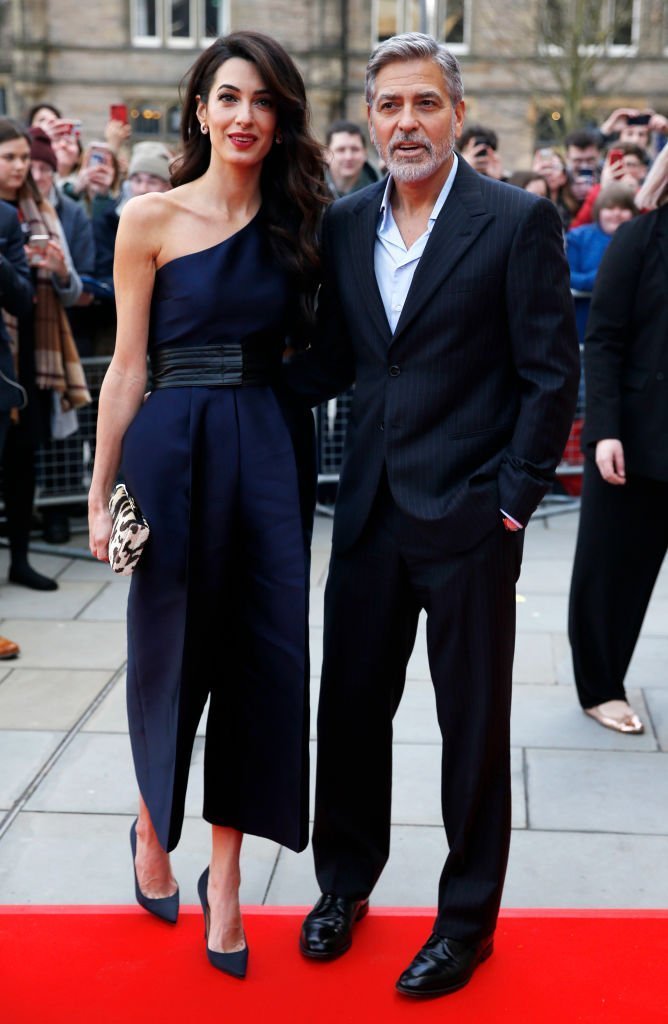 George and Amal Clooney attend the People's Postcode Lottery Charity Gala at McEwan Hall on March 14, 2019 in Edinburgh, Scotland. | Getty Images
No Plan For Children
These were George's words when the topic of children was first raised:
"It had never been part of my DNA. We didn't plan on it. We never talked about it until after we were married, which is funny. There was an assumption that we didn't want them. And then, after the wedding, we just felt we'd gotten very lucky, both of us, and we should share whatever good luck we've got. It would seem self-centered to just have that belong to us."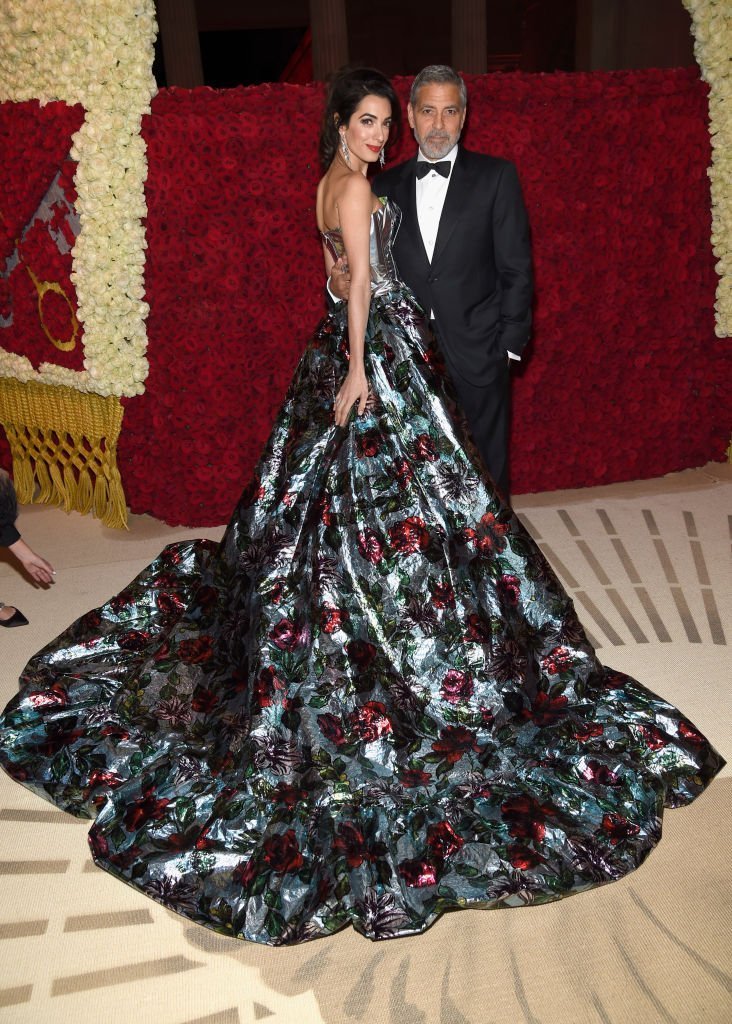 2018 Met Gala Host, Amal Clooney and George Clooney attend the Heavenly Bodies: Fashion & The Catholic Imagination Costume Institute Gala at The Metropolitan Museum of Art | Getty Images
Children
However, in 2016 Amal fell pregnant and the couple was an overjoyed couple. The couple got more than they bargained for when they realized that she was carrying twins, that she gave birth to in July 2017. Clooney said at the time:
"[The doctor performing the ultrasound] goes, 'Well, there's one.' And I said, 'Great.' And then he goes, 'And there's the second one.' And I was like, 'What?' We just sat there, staring at that piece of paper they give you, and I kept thinking there was a mistake."
Please fill in your e-mail so we can share with you our top stories!