Beyonce's 'Elle' Cover Shoot for January 2020 Issue - Go Behind the Scenes
Queen Bey is a household name that has contributed immensely to the growth of the entertainment industry. Beyonce Carter Knowles recently featured on an "Elle" cover shoot for January 2020 Issue.
However, a behind the scenes moment gives the star's fans another outlook on her incredible personality. 
In a three minutes YouTube clip uploaded by Elle Magazine titled #AskMeAnything, the award-winning star is seen in multiple attires as she appeared to be enjoying her shoot.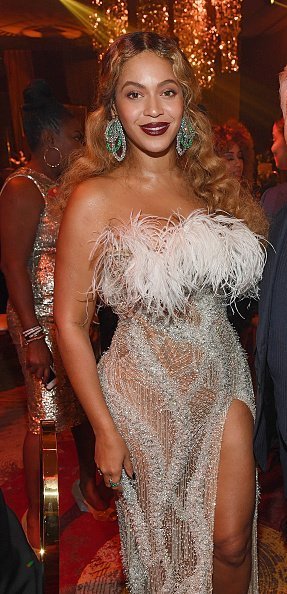 Being captured behind the lenses by her friend and photographer, Melina Matsoukas, who happens to be a collaborator and director of "Queen & Slim," allowed for both women to be themselves, as they were seen playing and laughing with each other at the end of the video.
Music is not just where the "lemonade" singer thrives, in her fashion and style; she turns out to be flawless and perfect.
Having set up a partnership between her designer label, Ivy Park and Adidas, involving sportswear earlier in the year, it doesn't come as a surprise that she rocked Adidas brand shoes during her photoshoot.
According to her, partnering with the brand only presents her with the option of broadening her scope. She said:
"It incorporates my personal style and expands that to include something for everyone. I love experimenting with fashion, mixing high and low, sportswear with couture, masculine and feminine."
Although Karen Langley styled her, her outfits reflected versatility on fashion as she rocked a burgundy colored swimsuit at first, paired with a jacket, then a white colored hoodie on a flowing dress.
The shoot also saw her in an overall with a purse strapped to her waist. With her groundbreaking achievements in music, fashion, and acting, it's no surprise that she was the object of study via interviews featured on Elle Magazine.
Beyonce spelled out that her newest fashion move was a decision to test her confidence
The "Lion King" star went on to answer different questions about herself but first spelled out that her newest fashion move is to check her company's strength. 
Loads on her fans via Facebook and Instagram pages, as well as emails, chatted with the celebrity to know more about her.
Beyonce explained her choices on her career and went further to talk about her drive, her friendship with a host of female directors such as Adria Petty, Darnel Martin, among others.
In terms of how much negativity the singer deals with, she said she's grateful to her years of expertise in the industry, which has helped as her coping mechanism.
"...in moments of vulnerability, I try to remind myself that I am strong...the noise bounces off me after all these years."
The multi-talented entertainer has lived outstanding decades in the industry as a success; no wonder fans were excited to catch a glimpse of the idol during her cover shoot.