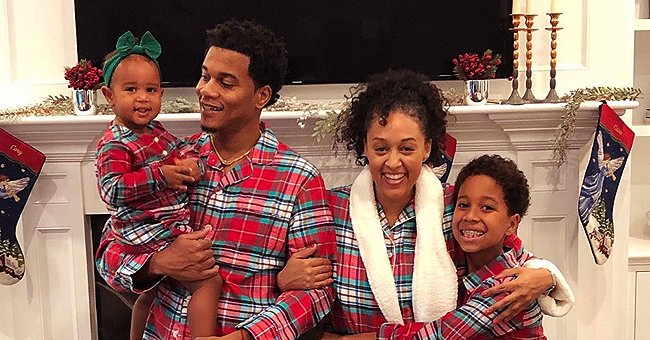 Instagram/tiamowry
Tia Mowry Has Been Married to Cory Hardrict for 11 Years and They Have Two Kids - Here's a Look at Their Lives
Tia Mowry and Cory Hardrict have set quite a standard for Hollywood marriages as they have been married for 11 beautiful years.
In a world where marriages in Hollywood barely last, Tia Mowry and Cory Hardrict have made themselves a worthy example for all to see.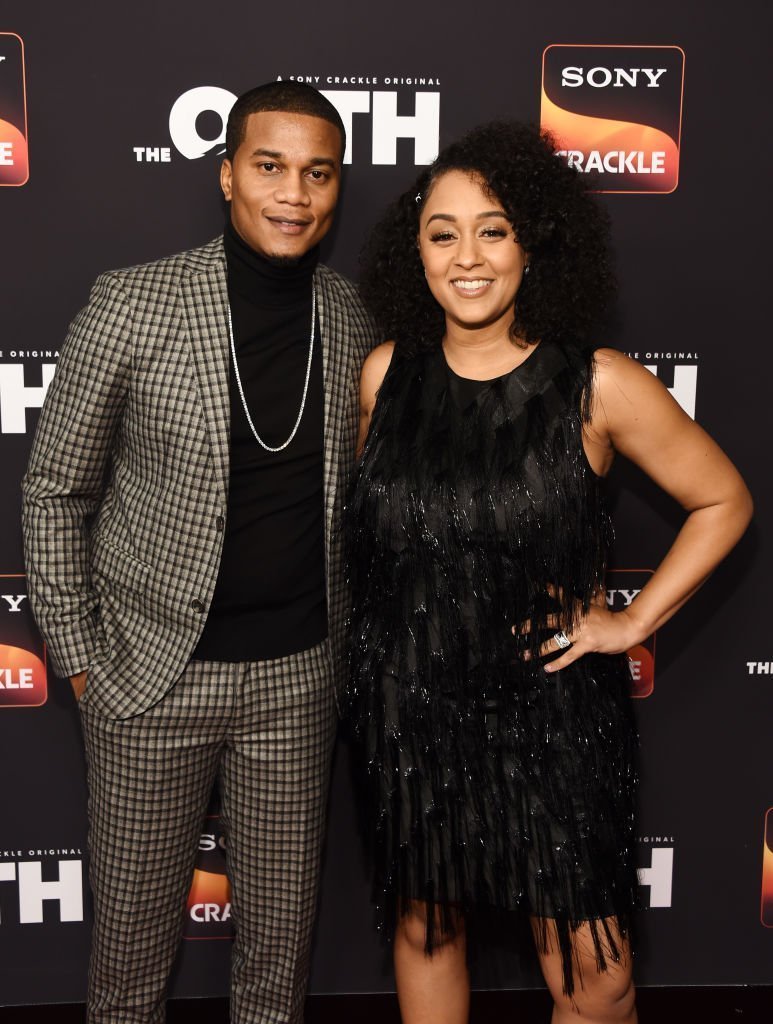 Cory Hardrict (L) and Tia Mowry arrive at Sony Crackle's "The Oath" Season 2 exclusive screening event at Paloma in Los Angeles, California | Photo: Getty Images
The "Sister Sister" star has been married to Hardrict for more than a decade, and their union is blessed with two beautiful children. However, most people are not familiar with their love story.
FAIRYTALE LOVE STORY
Just like in the movies, Cory and Tia have known each other since they were young. The "American Sniper" star recalled to Global Grind that he met Tia when he was working odd jobs at K-Mart.
In his words:
"I had odd jobs. I worked at K-Mart during the graveyard shift doing security. I was just grinding, I met my wife during those days, and she was with me when she was coming out of "Sister, Sister."
As noted by Country Living, the sisters saw Cory by the roadside and gave him a ride, and the trio became best pals since then.
They went to date for six years, and Cory popped the question on Christmas Day, 2006. They tied the knot on April 20, 2008, in Santa Barbara.
Cory and Tia's courtship didn't follow the usual pattern as the actress revealed that she and her man waited a year to kiss. They also didn't go on dates alone as there were other people around.
PARENTING IS TEAM EFFORT
Three years after they got married, Cory and Tia welcomed their son, Cree Taylor Hardrict, in 2011. In 2018, daughter Cairo Tiahna Hardrict joined the brood. When it comes to their kids, Cory and Tia are hands-on and believe in equal parenting.
The 41-year-old actress told HuffPost Live in 2015 that she and Cory don't put gender roles in their marriage and parenting duties.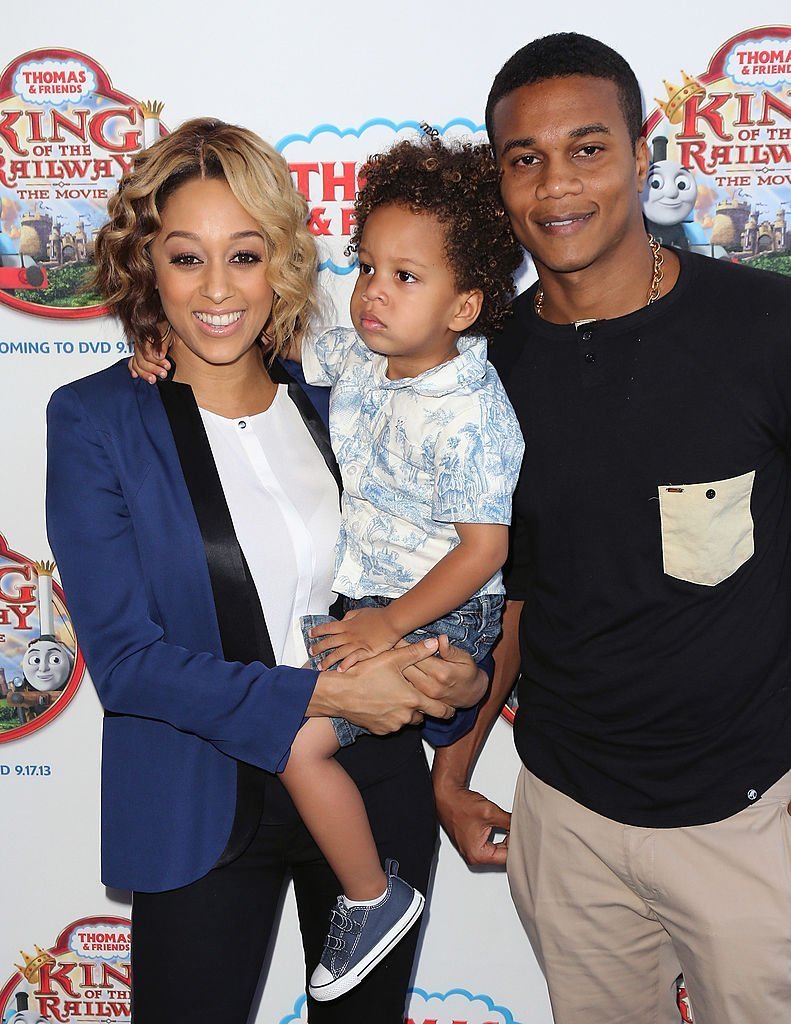 Actress Tia Mowry-Hardrict, son Cree Hardrict and husband actor Cory Hardrict attend the premiere of HIT Entertainment's "Thomas & Friends: King of the Railway" at the Pacific Theatre at The Grove in Los Angeles, California | Photo: Getty Images
She explained saying:
"If I'm working a lot and Cory's home, he will put Cree to bed, and if dishes need to be washed, he will wash them."
They were also on board together when Tia revealed that her son Cree slept in their bed when he was four, as noted by Closer Weekly.
Away from responsibilities, Cory and Tia sure know how to have fun with their kids. This was the case when BCK Online reported that the family-of-four got into the Christmas spirit as they wore matching pajamas in an Instagram post.
LOVING AS THE GRAYS COME IN!
Even with their busy schedules, Cory and Tia never fail to take time out to celebrate themselves on social media. Their 10th anniversary was one of such cases as Essence noted that the lovebirds sent sweet shoutouts to each other on Instagram.
Tia praised her husband, writing:
"Thank you for loving all of me. Thank you for loving me as my grays come in. Thank you for loving my character, my personality, and my soul. For you, I do the same. Those traits never change. #happyanniversary Mr. Hardrict. We love you! #18yearsstrong."
Hardrict, on the other hand, simply called his wife, "God's gift."
Please fill in your e-mail so we can share with you our top stories!