Brian Austin Green of 'Beverly Hills, 90210' Fame Shares Rare Picture of His Son Kassius after Their Rift
Brian Austin Green and his formerly estranged seventeen-year-old son Kassius had a "really great experience" over the weekend, and the actor marked their fun outing with a rare picture and sweet words.
On Saturday, Brian took to social media with a picture of his son Kassius smiling handsomely while standing in front of a uniformed stormtrooper for the film "Star Wars: The Rise of Skywalker."
"JJ, thank you for giving my son and I not only a really great experience but delivering a finale to something that has been a huge part of our lives in what I felt was a really respectful way," Brian captioned the image regarding the movie's director, JJ Abrams.
Brian shares Kassius with his ex-fiancé, Vanessa Marcil, who he initially met while they co-starred on "Beverly Hills: 90210" during the late 1990s. Vanessa and Brian became engaged in 2001 and welcomed Kassius in 2002. The following year, however, the couple's relationship landed on the rocks.
Seven years after his split from Vanessa, Brain married the actress Megan Fox, with whom he has three children, Noah, Bodhi, and Journey.
But in November last year, Vanessa decided to speak out about eight years of legal battles and its consequences during a lengthly post to social media.
According to Vanessa, Brian decided to cut Kassius out of his life, and that of his new family five years ago. The drastic move came after Brian and Megan Fox reportedly lost three cases against Vanessa wherein they wanted full custody of Kassius while demanding child support from Vanessa, as she added:
"There shouldn't be a "more important parent" kids love both parents equally no matter what either parent's struggles may be. Kass has been truly heartbroken since being cut out of his other family's lives with NO explanation. Let's do better for our kids. Let's share our stories."
However, a few months later, Vanessa shared that Brian and Kassius reconciled. The seventeen-year-old traveled to Vancouver, Canada, in July to visit his dad as production on "BH90210" wrapped up ahead of its premiere on August 7.
Happy about the development, Vanessa shared that Kassius had always been proud of his dad and that everyone is "grateful" that father-and-son found their way back to each other.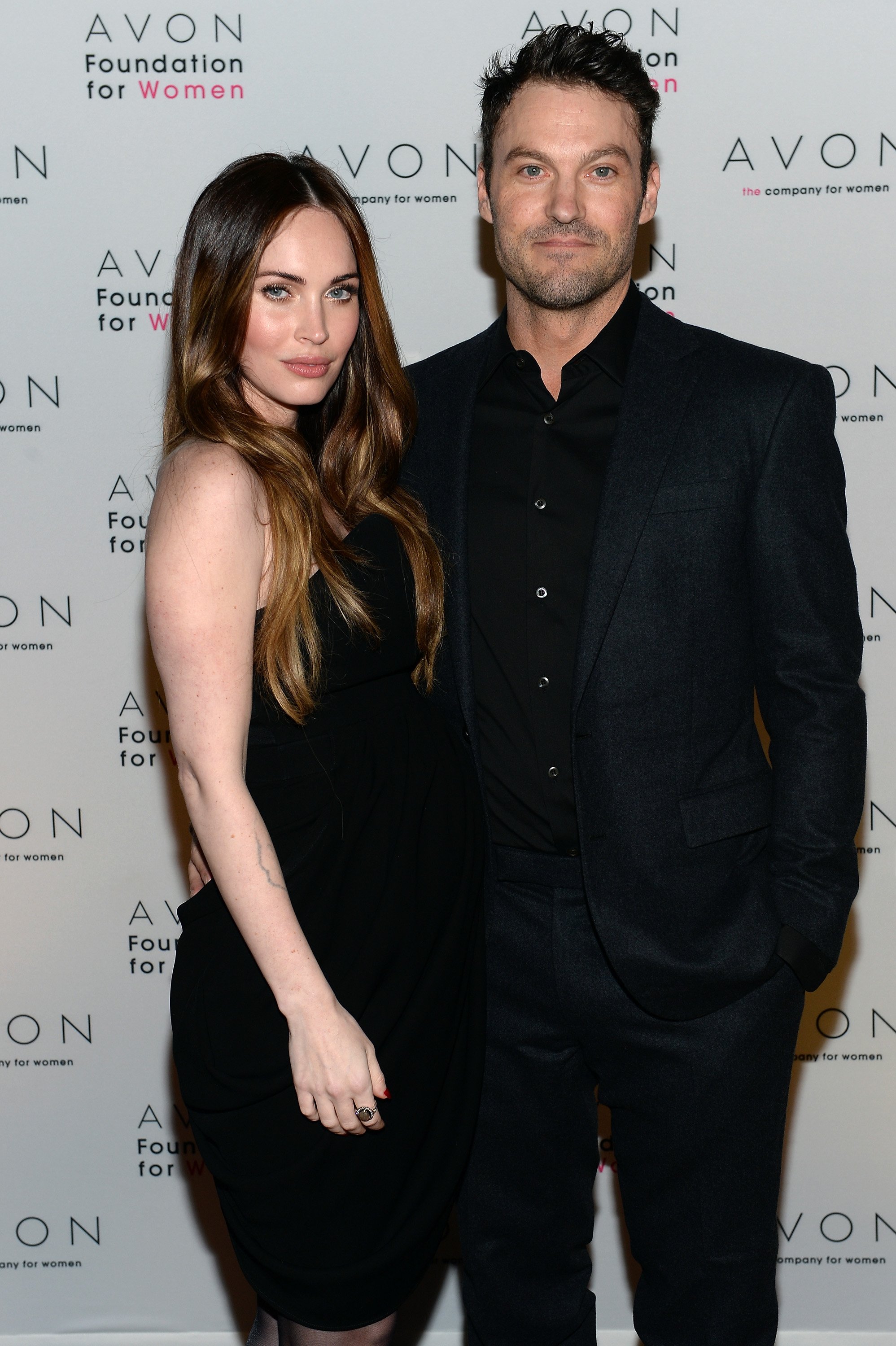 With Brian and Megan Fox's children all under the age of ten, Kassius is far older than his half-siblings, and they grow up with an emphasis on consideration and sustainability.
During an interview earlier this month, Megan shared that they encourage their children to be who they are instead of conforming to someone else's idea of who they should be. The kids also attend an organic and sustainable vegan school, where they grow and harvest their own food for sale to the local restaurants.