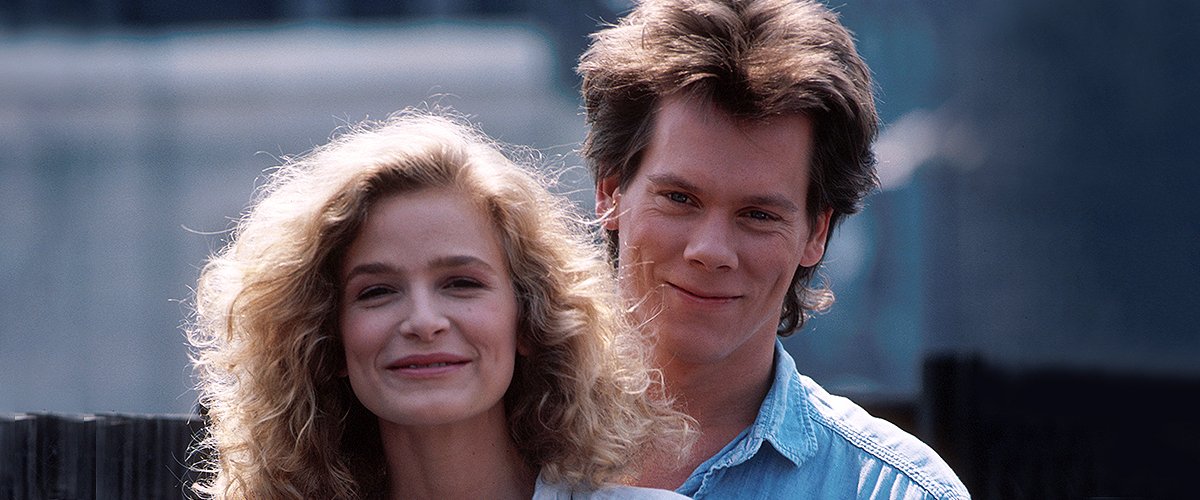 GettyImages
Inside Kevin Bacon and Kyra Sedgwick's First Meeting When She Thought: 'He's Really Cocky'
With 30 years of married bliss, Kevin Bacon and Kyra Sedgwick have one of the few long-lasting marriages in the entertainment industry. However, it wasn't love at first sight for the couple, at least not for Kyra, who though her now-husband was a bit arrogant.
When Kyra Sedgwick met Kevin Bacon in 1987, he was fresh off the success of the films "Footloose" and "Dinner." She, on the other hand, had appeared in series like "Another World" and "Miami Vice," among others.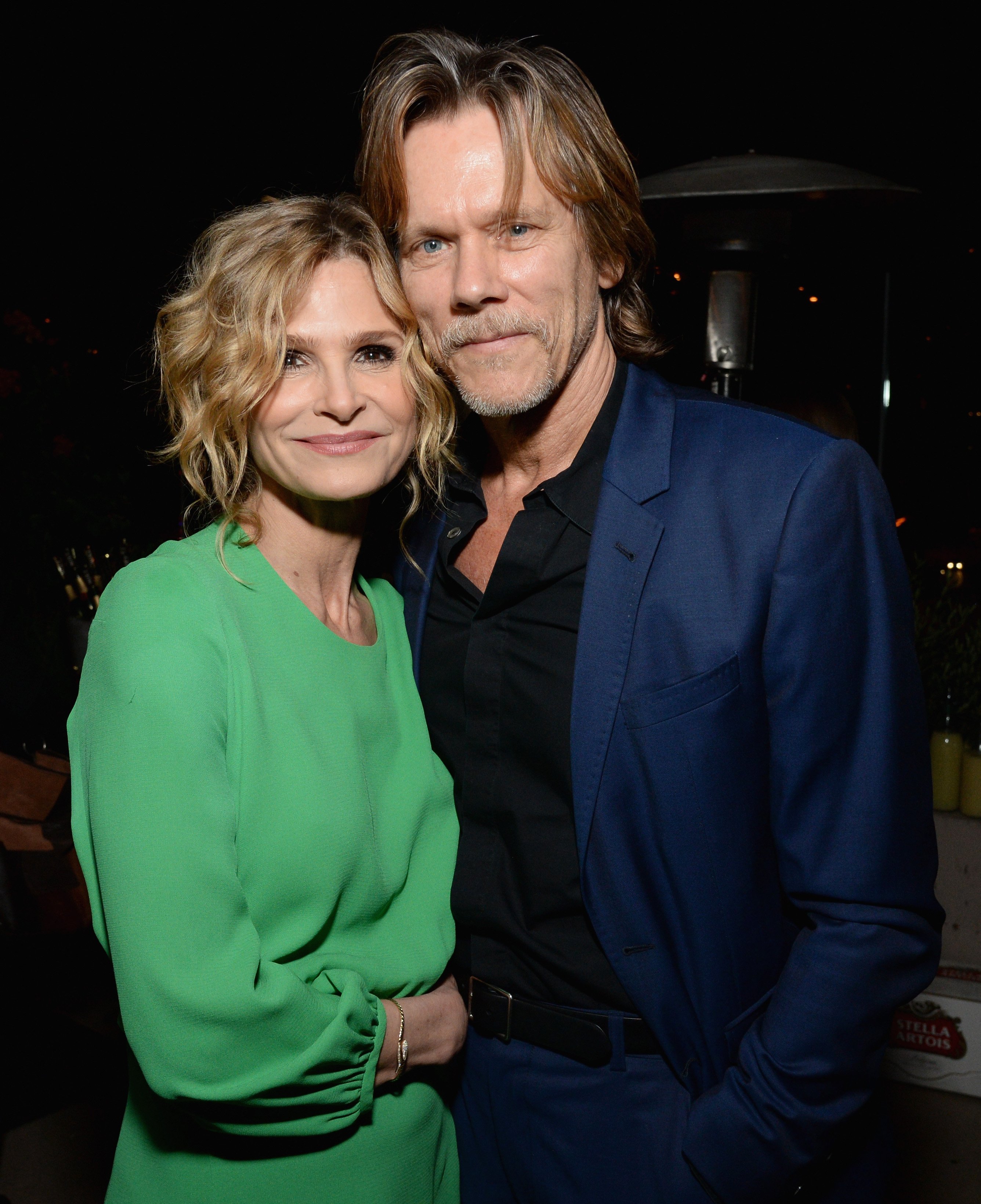 Kyra Sedgwick (L) and Kevin Bacon at Moet Celebrates The 75th Anniversary of The Golden Globes Award Season at Catch LA on November 15, 2017 | Photo: GettyImages
They were cast together for the film "Lemon Sky," and the first time Sedgwick saw Bacon, he was jumping after his Labrador on the van that would take them to the set in Cambridge, Massachusetts.
When asked about their secret to a long-lasting and happy relationship, Kevin and Kyra agree on one thing: never take marriage advice from celebrities.
Kyra's first impression of Kevin was: "He's really cocky, and he thinks he's so cool," as she recalled on an interview with Piers Morgan.
In contrast, bacon recalled on a separate interview with Morgan that he instantly thought Kyra was beautiful, sexy, and aloof. "I was just immediately in love with her, and she was just immediately put off by me," the actor joked.
THE START OF THEIR RELATIONSHIP
Although Kyra was not attracted to Kevin, she soon realized he was a sweet guy who cared for others, an idea that Bacon reinforced by inviting their cast to dinner every other night while they made the film.
However, Sedgwick always refused the invitation, and she found out years later that Bacon was only interested in her presence at dinner. "I never said yes, and he was always stuck with the check, poor guy," she told Conan O'Brien in 2012.
Despite his fails, Bacon refused to give up, and he came up with another excuse to find some alone time with Kyra.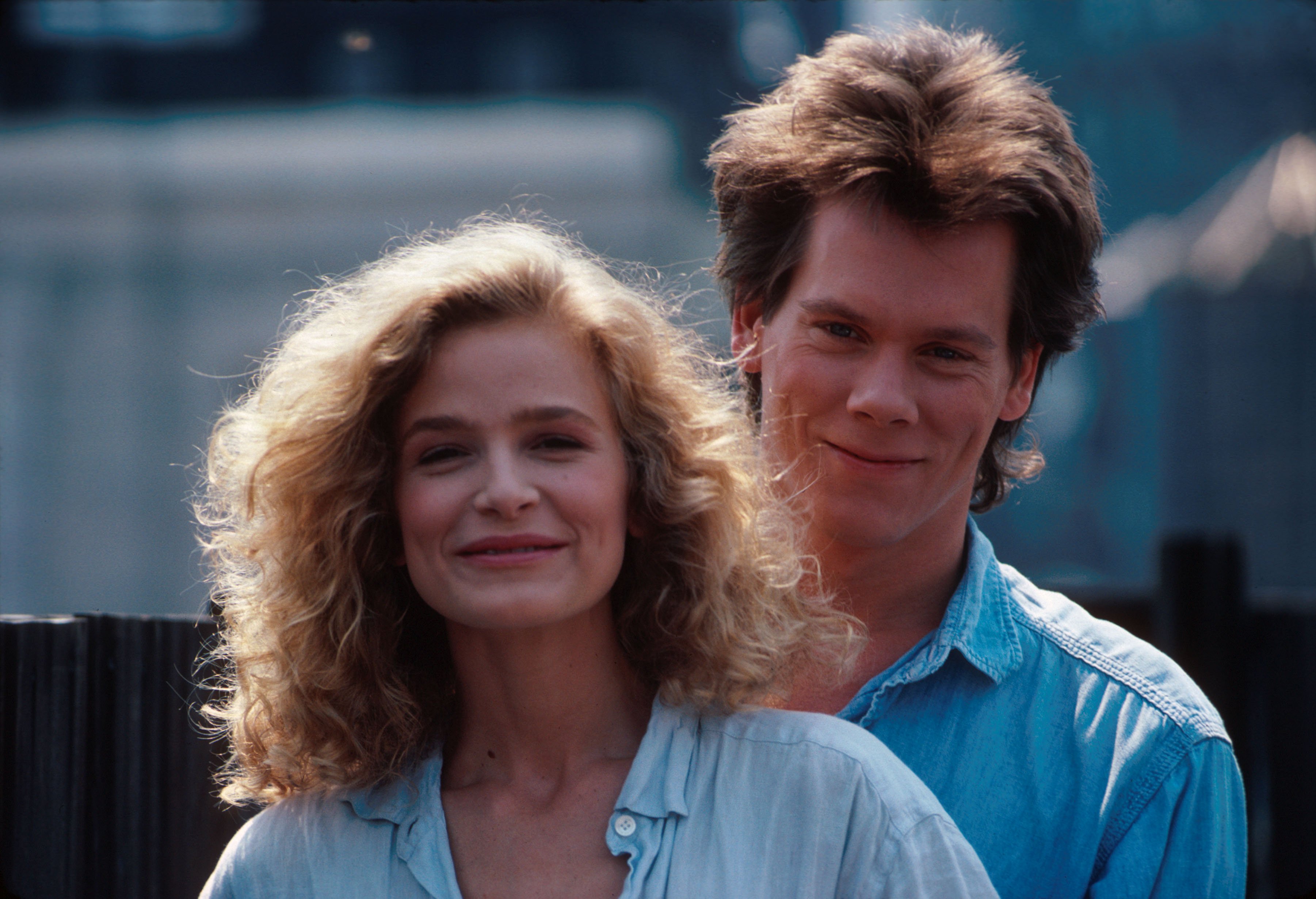 Kevin Bacon with Kyra Sedgwick on photo shoot in New York. August 1988 | Photo: GettyImages
While they filmed a scene in which he had to massage oil into her back, Bacon told Kyra she was really tense and asked if she hadn't had a massage before. "Worst line ever," Kyra said.
She played along, and he recommended her to see a masseuse that worked at his hotel, suggesting that, since the spa was inside the gym, maybe they could grab a bite once his workout session was over.
"And I'm thinking, 'Yeah, sure, that's not going to happen. I'm not going to tell him when my massage is," Kyra recalled.
Kyra Sedgwick attends the SAGindie Sundance Filmmakers Reception at Cafe Terigo on January 28, 2019 | Photo: GettyImages
To her surprise, once she finished her massage, she bumped into an enthusiastic Bacon who had just wrapped up his work out. But the encounter was no coincidence, as Kyra explained:
"I completely bought it. I thought it was just a coincidence. Years later, he told me he had actually called downstairs and asked when I was getting massaged, which is kind of creepy, but whatever."
MADE FOR EACH OTHER
Bacon and Sedgwick dated for only a few months before he popped the question over the holidays. She said yes, of course, and by September 4, 1988, Kyra became Kevin Bacon's wife.
Kyra explained to Good Housekeeping that although she never role models in terms of a healthy marriage, because her parents divorced when she was very young, she knew deep down that Bacon was the one. She'd never felt anything like that before.
It didn't take long for the couple to expand their family. Kyra found out she was pregnant with their first child after their honeymoon, and they welcomed son Travis Bacon on June 23, 1989, with his sister Sosie Bacon joining the pack on March 15, 1992.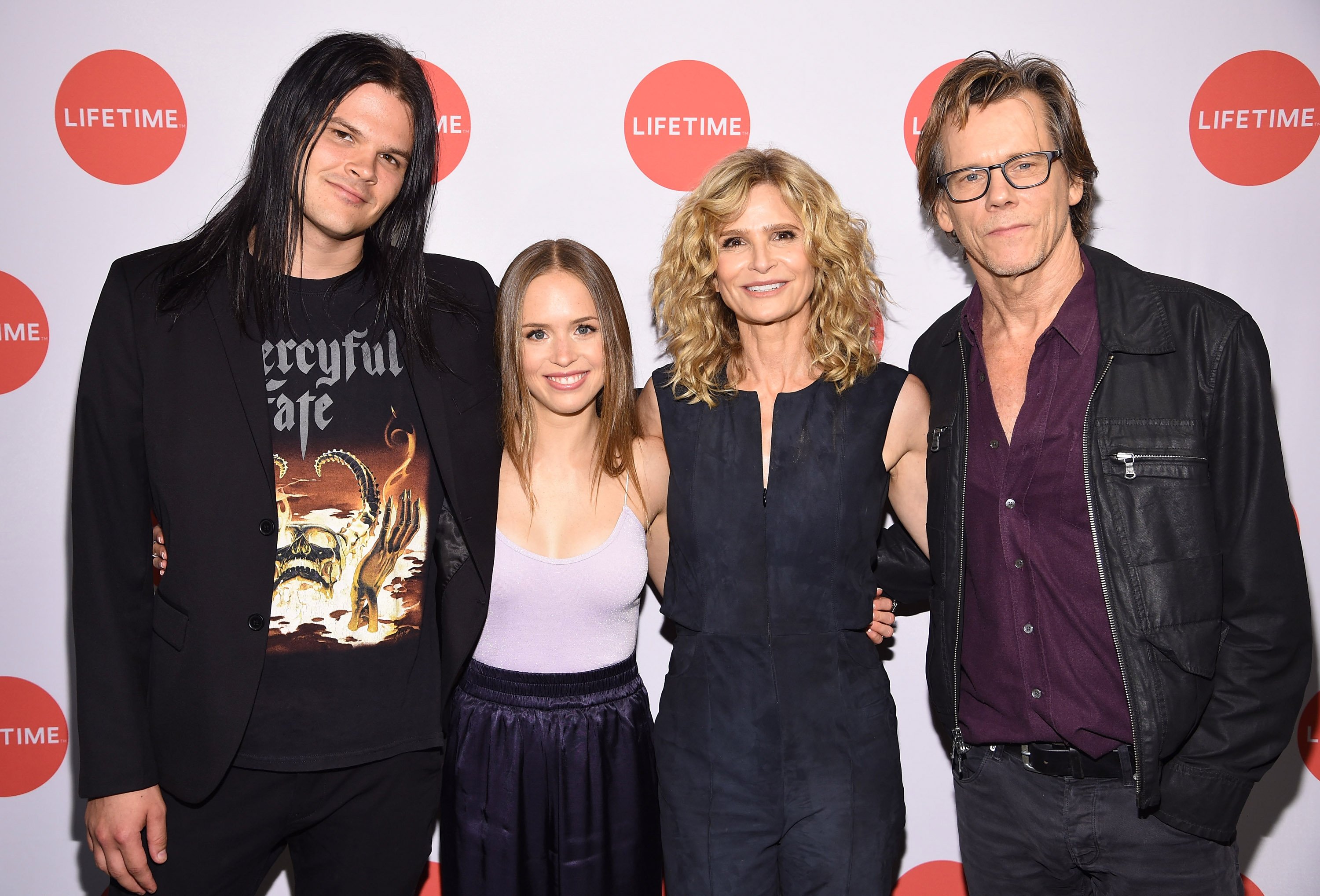 Travis Bacon, Ryann Shane, Kyra Sedgwick and Kevin Bacon attend the "Story Of A Girl" screening at Neuehouse on July 17, 2017 | Photo: GettyImages
THE SECRET TO A SUCCESSFUL MARRIAGE
When asked about their secret to a long-lasting and happy relationship, Kevin and Kyra agree on one thing: never take marriage advice from celebrities.
Although Kyra says they were just "lucky" to have found each other, they do have a couple of rules in their marriage, as she told Good Housekeeping:
"Keep the fights clean, and don't have sex with somebody else. Monogamy is a given, like 'Put the toilet seat down.'"
She also added that intimacy is an essential part of their marriage, and no matter what, she and Kevin make sure to keep the flame alive when it comes to matters of the bed.
Although it may sound like Kevin and Kyra have the perfect love story, the truth is they have hit some rough patches along the way.
One time they had a fight that lasted six months, which was originated by Kyra's desire to move from Connecticut to Manhattan because her mental health was on the line. They eventually moved, and Bacon agreed it was the right choice.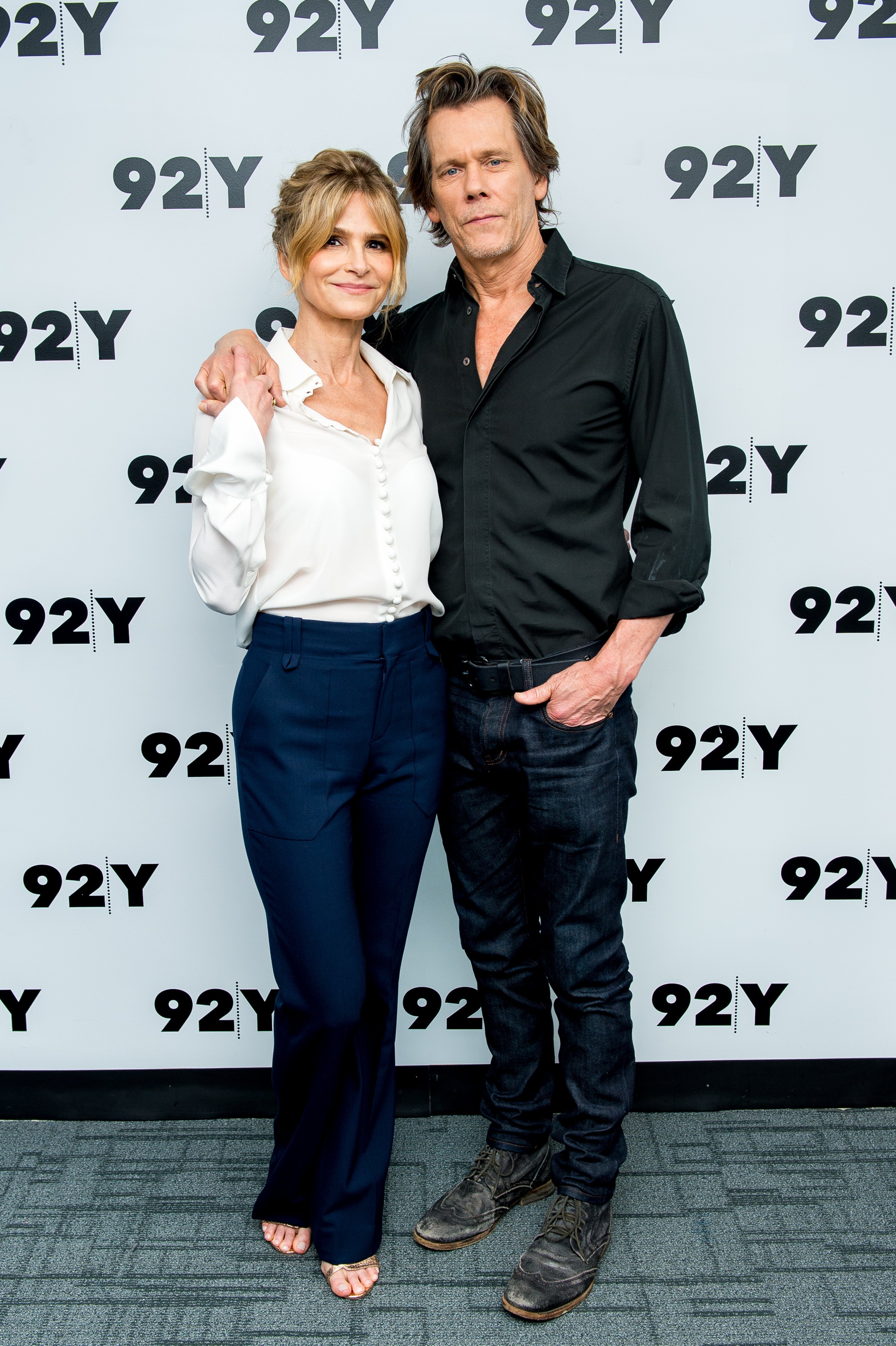 Kyra Sedgwick and Kevin Bacon attend In Conversation at 92nd Street Y on July 19, 2017 | Photo: GettyImages
Kevin is also his wife's biggest supporter, and it was him who encouraged her to take the role of deputy police chief Brenda Leigh Johnson in TNT's "The Closer," even though filming the series meant Kyra would be away from home for six months of the year.
In the end, Kyra says the fact that she and Kevin are still learning about the other after so many years together has helped keep their interest alive.
"You grow together and learn more about each other. I think the trust gets deeper, and the dependency gets deeper, which is scary," she said. "He is the person I count on to live and walk through life with. It's a dependency that is there and large and real and profound."
Please fill in your e-mail so we can share with you our top stories!