Queen Elizabeth II and Prince Philip Relationship Facts That Royal Fans Might Not Know
Queen Elizabeth II and Prince Philip have been married for over 70 years, yet there are a lot people don't know about their relationship.
Nowadays, the "royal wedding" is only associated with Prince Harry and Meghan Markle or Prince William and Kate Middleton. Yet, several years ago, all eyes were only on one bride -- Queen Elizabeth II.
The couple who have passed their 72-year mark together had a romance far from what could be a fairytale. Here are 15 facts about their love story.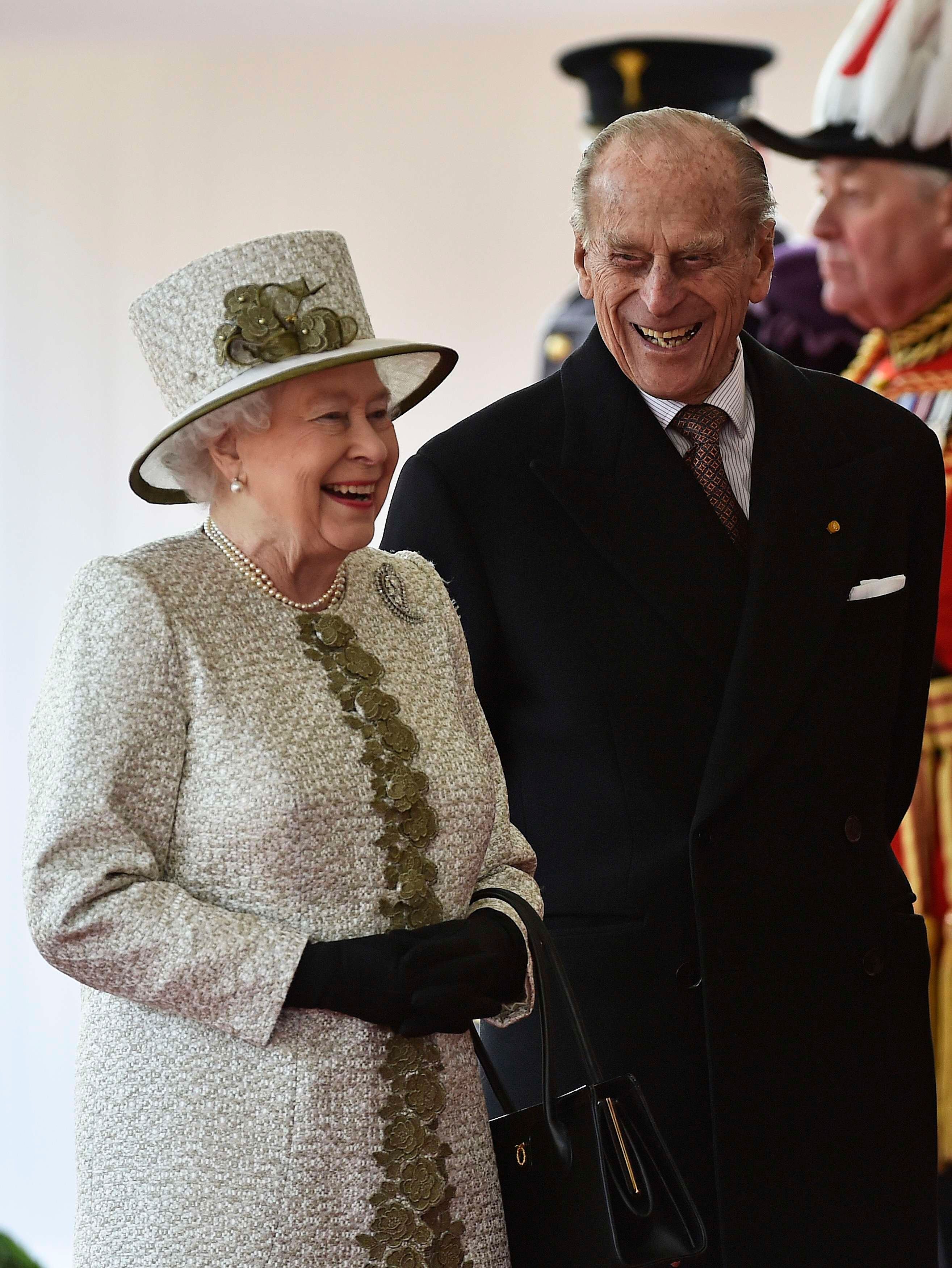 THE QUEEN MET HER HUSBAND AT AGE EIGHT
Queen Elizabeth met her spouse at the 1934 wedding or Princess Marina of Greece and Denmark to Prince George, Duke of Kent, when she was only eight years old.
The bride was Philip's cousin, while the groom was the Queen's uncle. However, it wasn't until ten years later that the couple got together.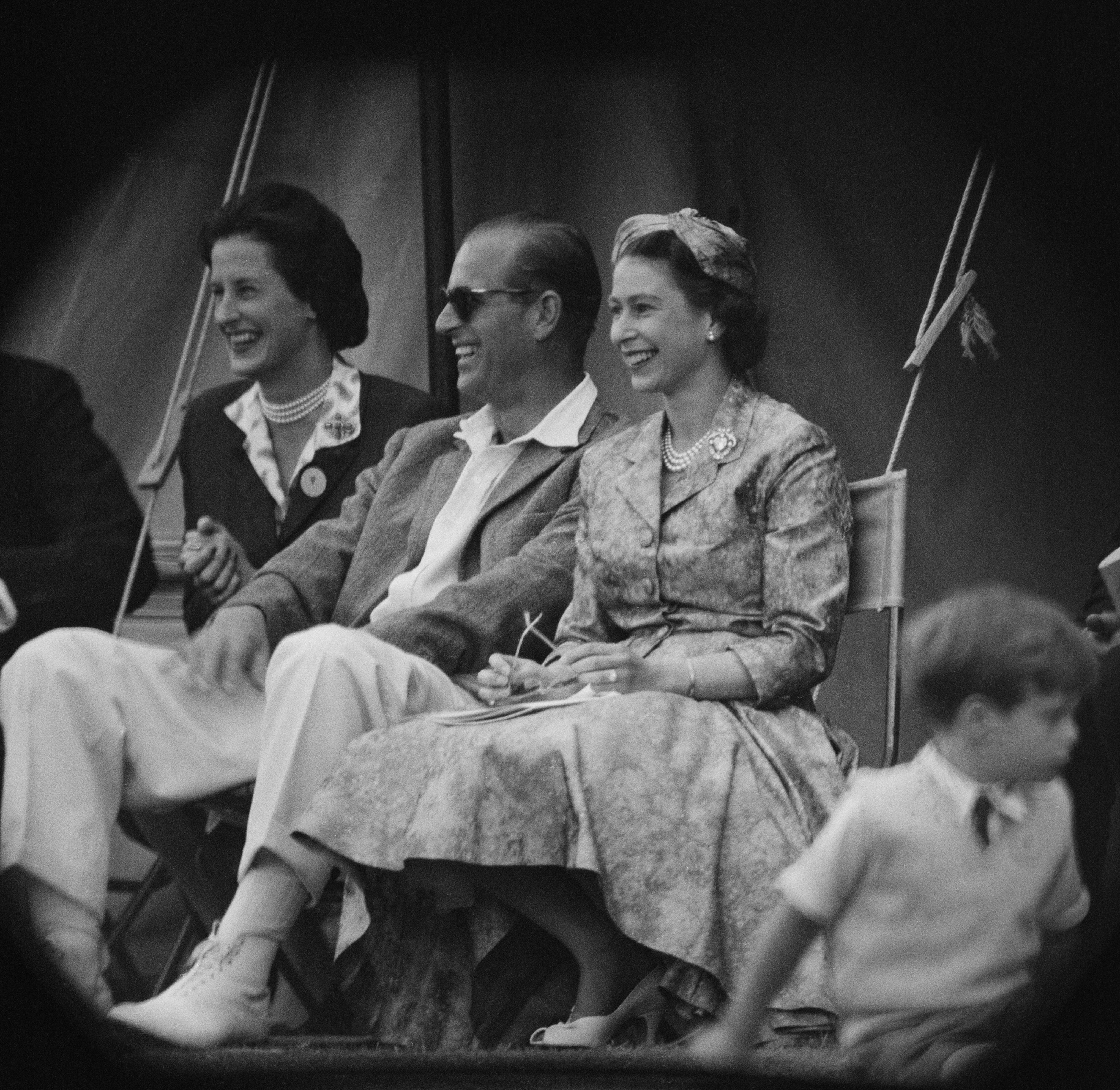 The British royal couple began their courtship through written correspondence in 1939, which is what would be considered the modern day's texting.
A SECRET ENGAGEMENT
Although the Queen and Philip barely connected during World War II, as he was a Royal Navy officer, the two remained to be in love.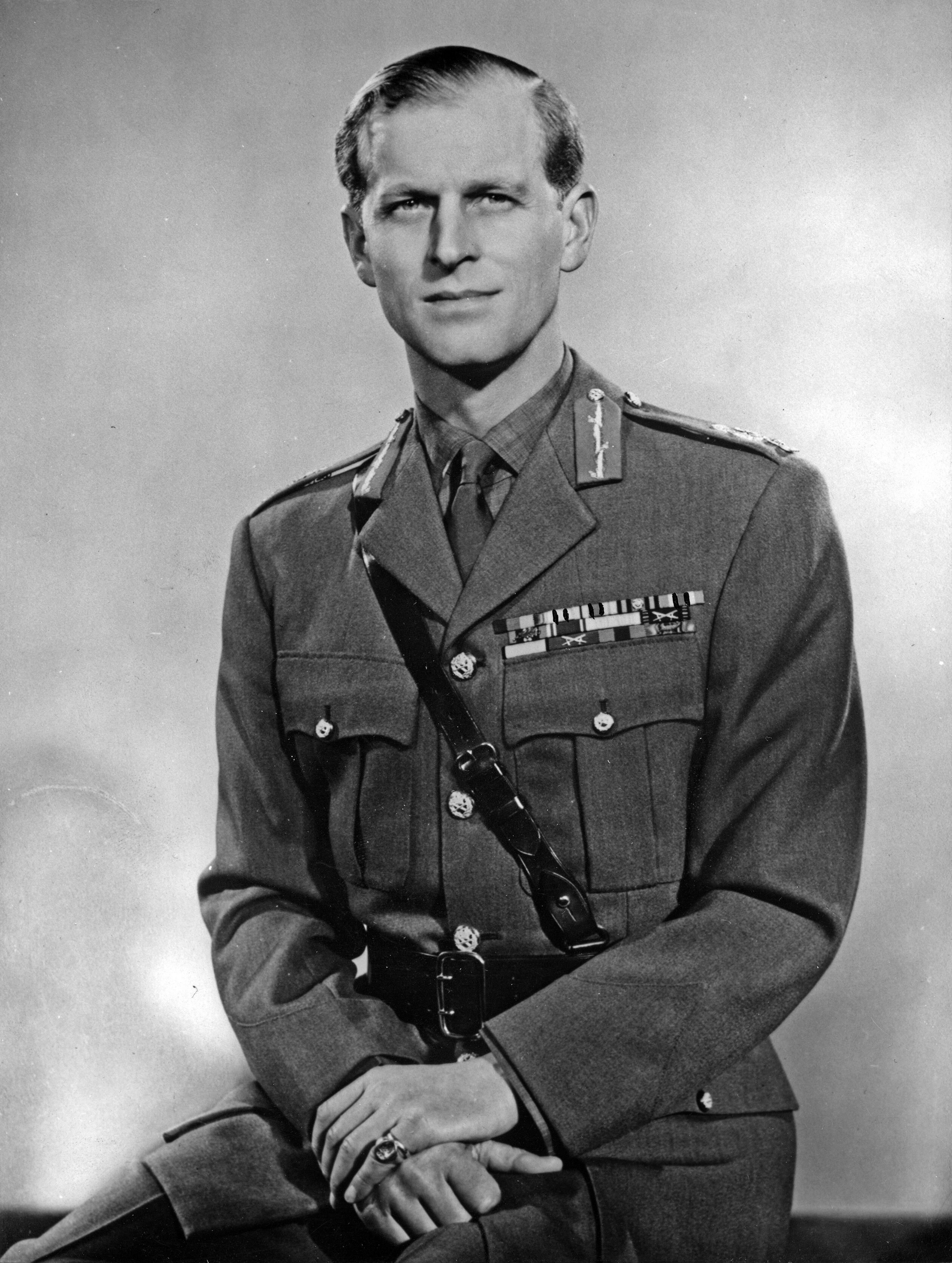 When Philip came back in 1946, he would frequent Buckingham Palace and later spent a month at Balmoral Castle, where he proposed to the then-Princess, who immediately gave her sweet yes.
Although it seemed romantic, royal marriages have a process which is to be followed, including consulting the King before proposing.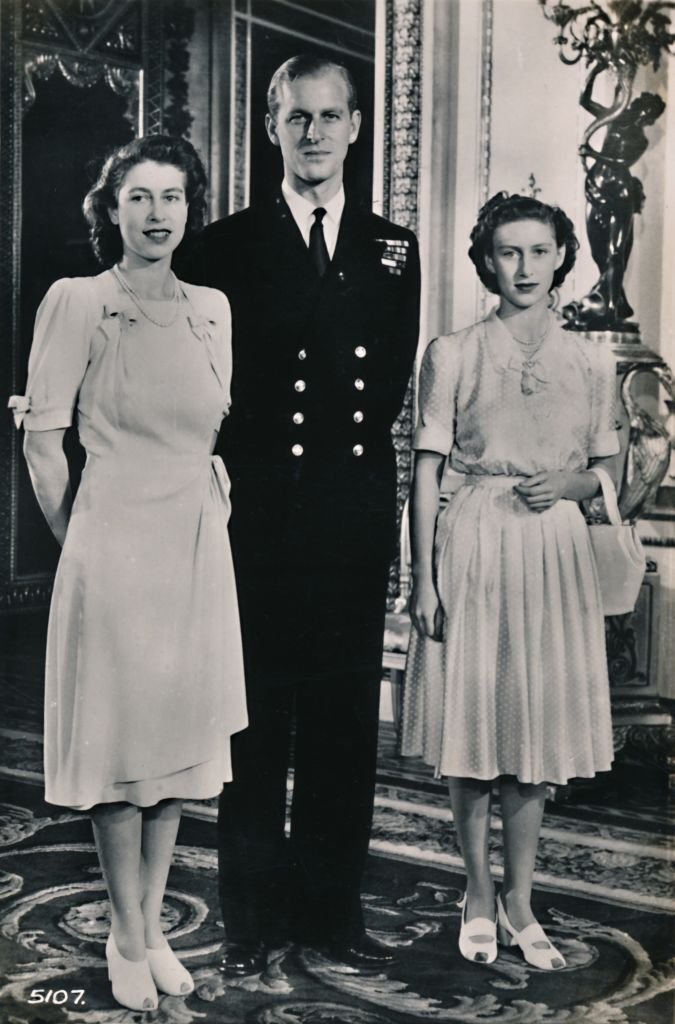 When knowing of his daughter's plans, Queen Elizabeth's father agreed, but only if the two kept the engagement a secret until after the bride-to-be's 21st birthday.
THE KING DID NOT FULLY ACCEPT PHILIP
Although the King agreed to his daughter's marriage, he was not very happy about their relationship because of Philip's background. A 1957 TIME Magazine article said:
"Despite Philip's British background and his fine war record, George VI was deeply worried about how British opinion, particularly its left wing, would take to a Greek Prince as the husband of the heiress presumptive."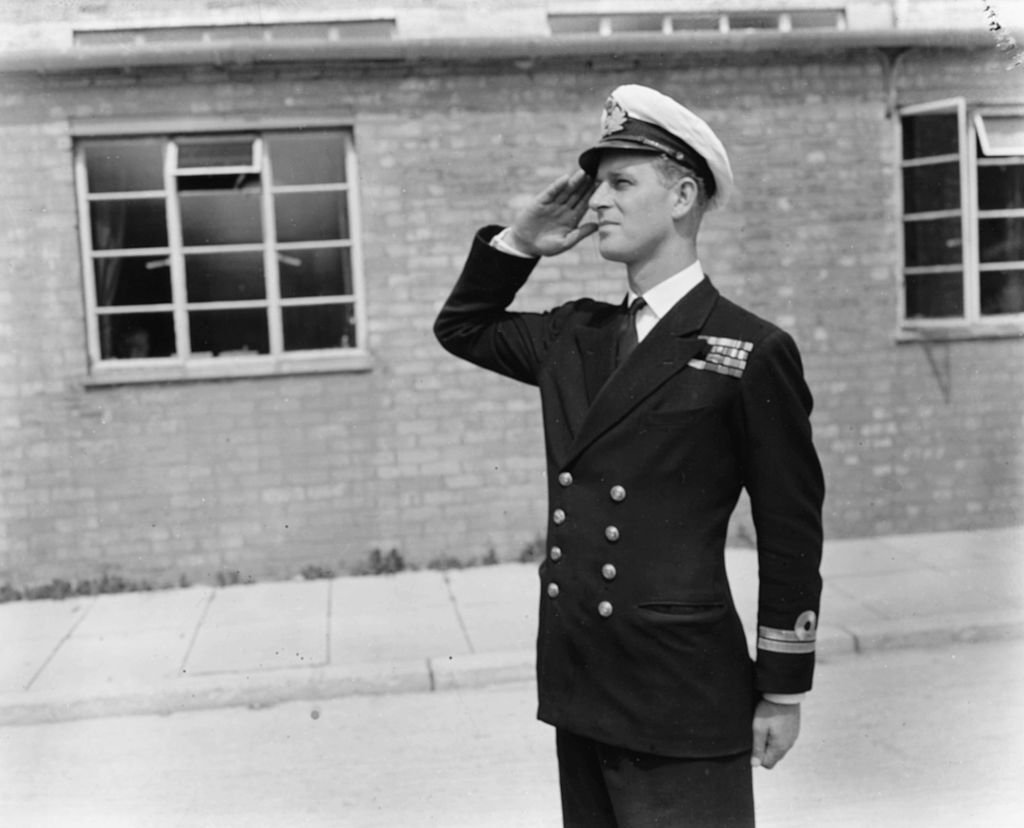 The article also noted Philip's "boisterous laugh" and "seagoing manners," which did not please the King, apart from the fact that he did not know how to shoot.
THE TWO HAD A SIMPLE WEDDING
The King was advised to keep his daughter's wedding simple as the country was recovering from World War II. David Kynaston's "Austerity Britain, 1945-1951" revealed that the King was told:
"Any banqueting and display at your daughter's wedding will be an insult to the British people at present time, and we would consider that you would be well advised to order a very quiet wedding in keeping with the times."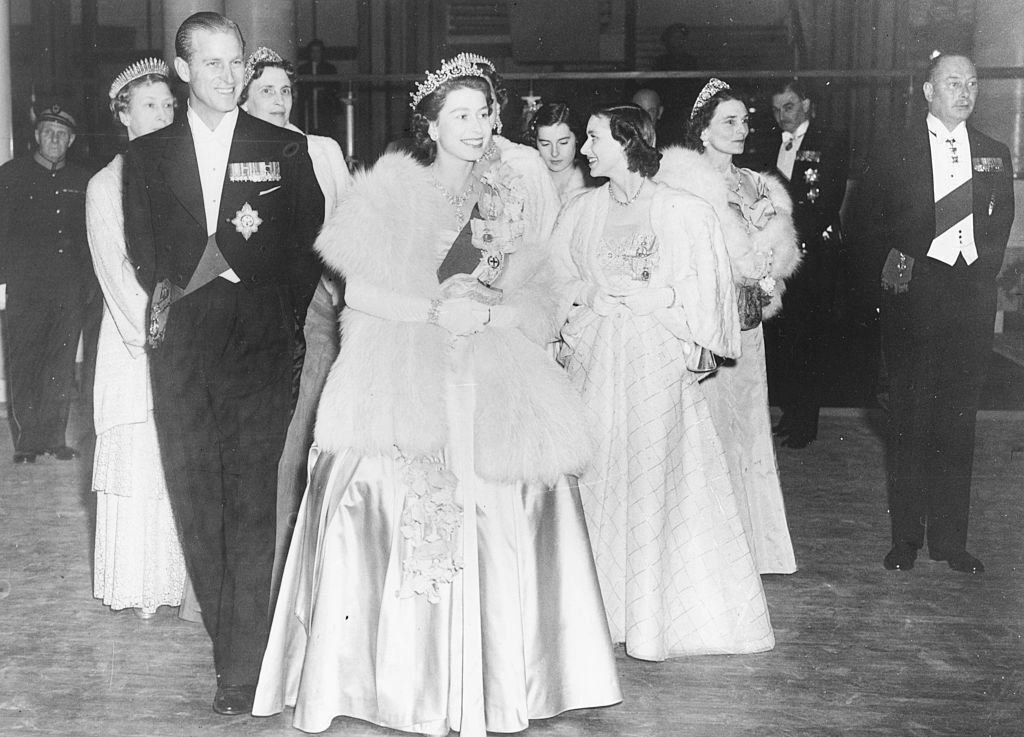 WEDDING AT WESTMINSTER ABBEY
On November 20, 1947, the wedding ceremony took place at Westminster Abbey, the same place King George VI and Queen Elizabeth were married on April 26, 1923.
The 1947 wedding was the tenth union at the Abbey, with the first being of King Henry I and Princess Matilda of Scotland in 1100.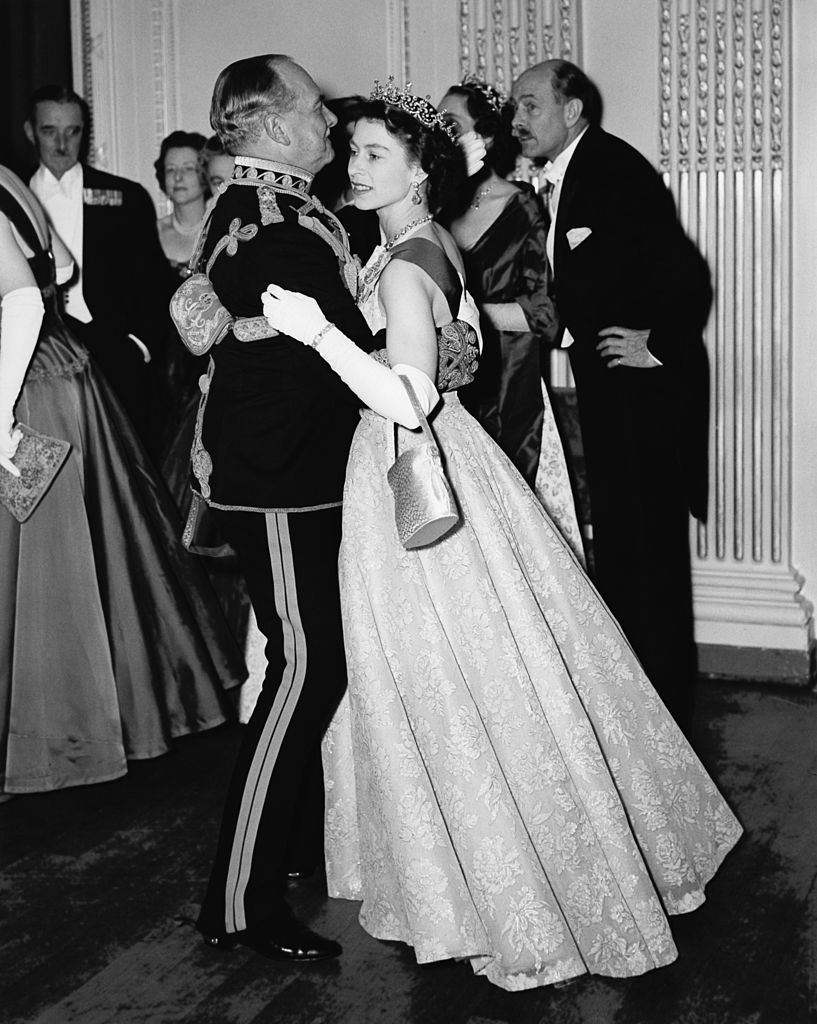 THE QUEEN'S BOTTICELLI-INSPIRED DRESS 
Sir Norman Hartnell designed the then-princess' gown and got inspiration from Sandro Botticelli's "Primavera" painting.
After the design was approved, Hartnell had less than three months to make the gown from ivory silk, crystals, and seed pearls.
Queen Elizabeth paid for her wedding dress with coupons — here's why. https://t.co/j8TOtP2Wa3

— InStyle (@InStyle) December 21, 2019
RATION CARDS WERE USED TO PAY FOR THE DRESS' FABRIC
Coming from World War II, rationing measures were implemented to purchase clothing. Hence, the Queen had to save up ration cards to buy fabric.
As soon as the news broke, hundreds of people sent their own ration cards to the royal to pitch in for her dress, but using them would have been illegal, so they were all returned.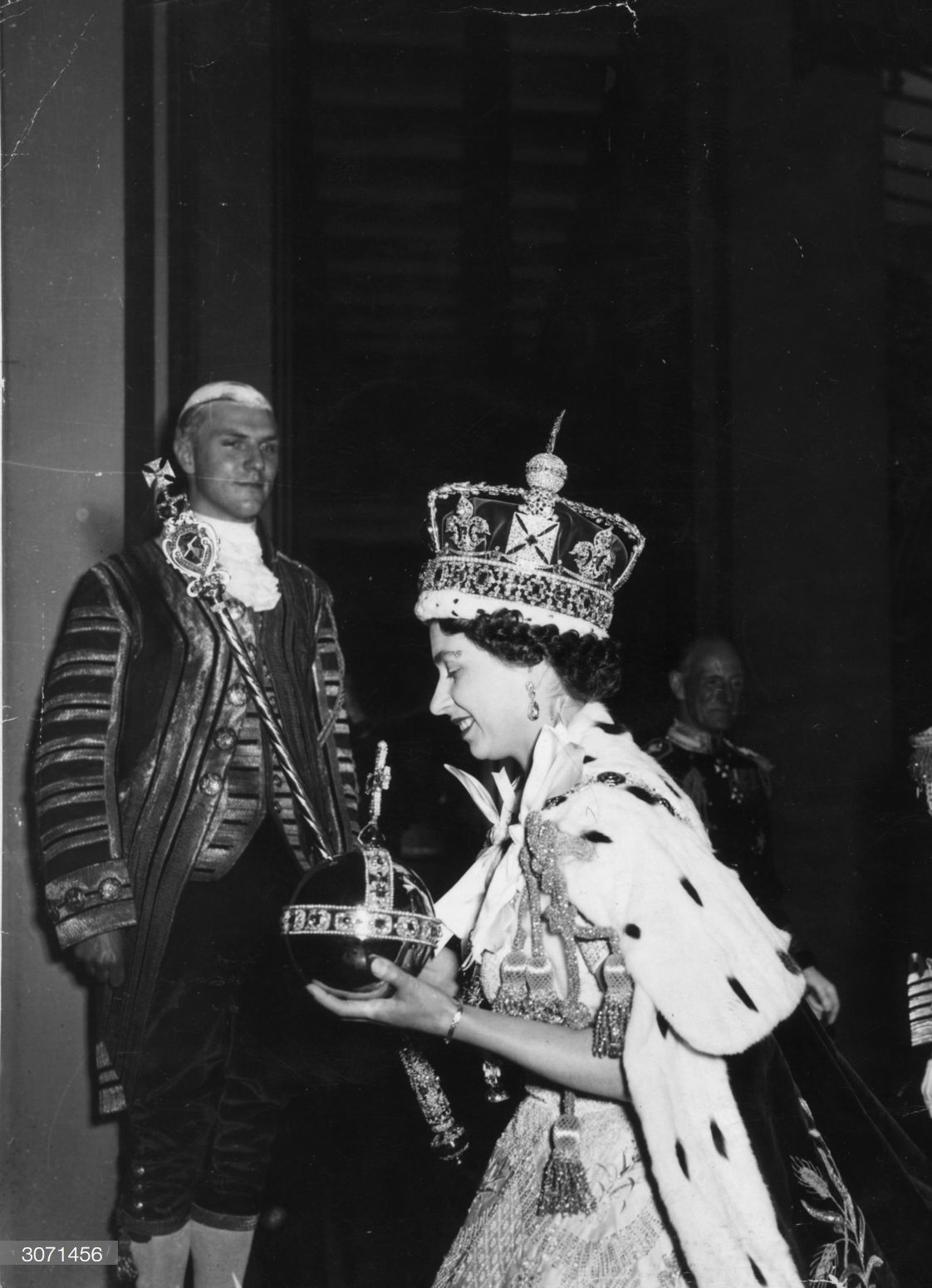 THE RING WAS DESIGNED WITH PHILIP'S MOTHER'S DIAMONDS
Prince Philip has Philip Antrobus made the 3-carat engagement ring with ten smaller diamonds around it, using diamonds from his mother's tiara.
Princess Alice of Battenberg was gifted the tiara by Tsar Nicholas II and Tsarina Alexandra of Russia on her wedding day.
Today is Queen Elizabeth's wedding anniversary (72 years!), so we're revisiting the most iconic royal wedding dresses of all time. https://t.co/93pEmDzoVB pic.twitter.com/w0J624vxxQ

— Glamour (@glamourmag) November 20, 2019
The leftover diamonds were used to create a matching bracelet, which the prince gave to his bride as a wedding gift.
THERE WAS MYRTLE IN THE QUEEN'S BOUQUET
As part of British tradition, the Queen carried a spring of myrtle from the garden at Osborne House in her white orchid bouquet.
The tradition began with Queen Victoria and was carried for years up until today. Another tradition that was followed was sending the bouquet back to Westminster Abbey to be laid atop the Tomb of the Unknown Soldier.
TODAY IN HISTORY: On this day in 1947, Princess Elizabeth, heir to the British throne, married Prince Philip Mountbatten at London's Westminster Abbey.

Queen Elizabeth II and the Duke of Edinburgh are celebrating their 72nd wedding anniversary this year. https://t.co/hHsJQZ0dwh pic.twitter.com/DQmyAprvKD

— ABC News (@ABC) November 20, 2019
 2000 GUESTS ATTENDED AND 200 MILLION PEOPLE LISTENED TO THE CEREMONY
Although they tried to keep the wedding simple, the guest list summed up to 2000 guests, including the King and Queen of Denmark, the King of Iran, the Shah of Iran, and Princess Juliana and Prince Bernhard of the Netherlands.
More than 200 million people from around the globe tuned into BBC Radio to listen to the nuptials as technology was then still limited.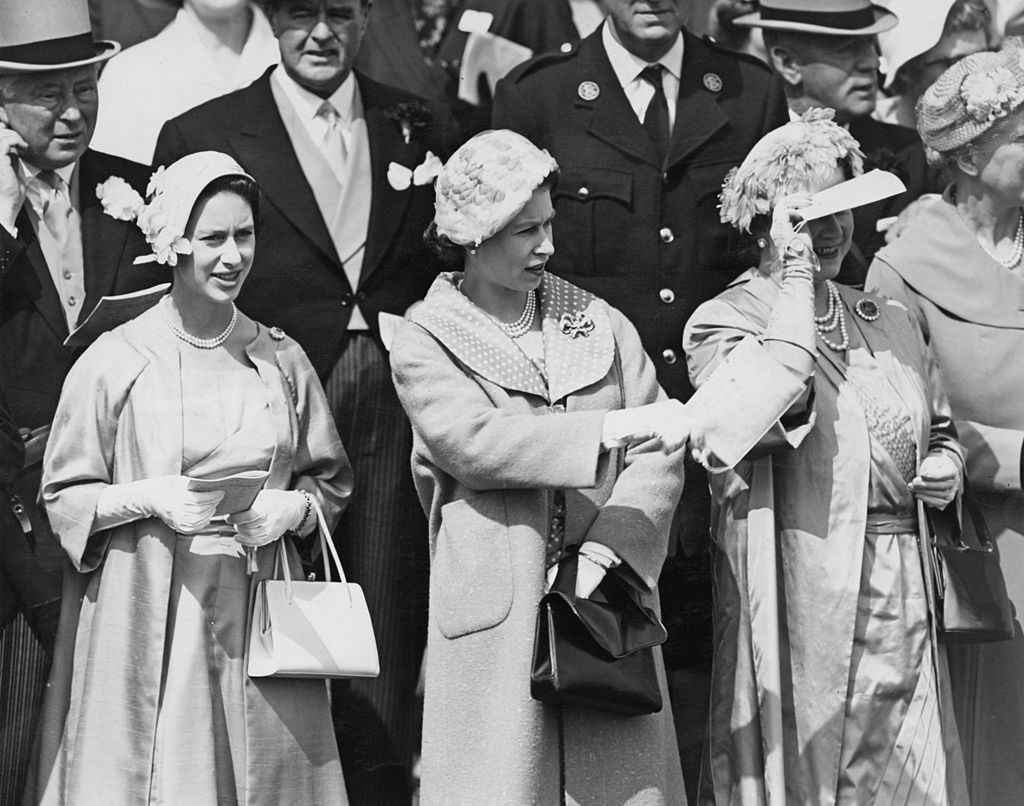 THE DUKE OF WINDSOR WAS NOT INVITED
Because the wedding took place after World War II, it was not right for Philip's German relatives to step foot on the ceremony. Hence, his three sisters, who were wed to German princes, were not invited.
The King's brother, King Edward VIII, who became the Duke of Windsor, was also not part of the guest list after marrying Wallis Simpson.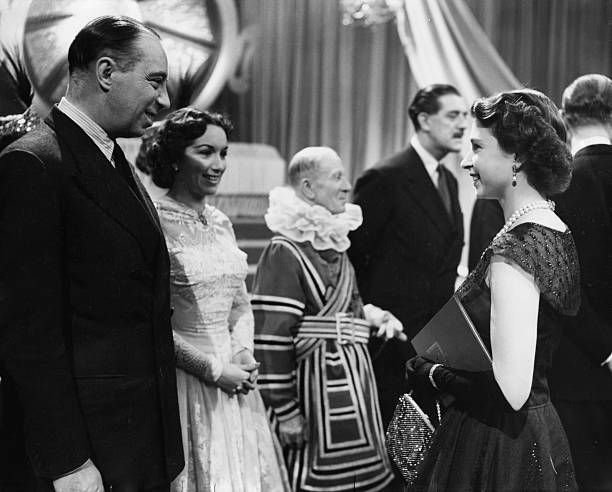 A NINE-FOOT TALL WEDDING CAKE
The couple's nine-foot-tall fruitcake wedding cake was given the moniker "The 10,000-Mile Wedding Cake" for its ingredients sourced from around the world. The four-tiered cake weighed 500 lbs and stood at nine feet tall.
A cake baked for a queen. Pictured here is a man standing by the nine-foot high wedding cake made for the wedding of Princess Elizabeth (later Queen Elizabeth II) to Phillip Mountbatten, Duke of Edinburgh in 1947. #RoyalWedding pic.twitter.com/DIzkH2m9i4

— HISTORY (@HISTORY) May 9, 2018
THOUSANDS OF GIFTS AND GREETINGS
The newlyweds received 10,000 telegrams of well-wishes and over 2,500 gifts from around the globe, including cotton lace that Mahatma Gandhi spun himself.
Among the weddings loot were 131 nylon stockings, 24 handbags, 12 bottles of sloe gin, 500 tins of pineapple, and a box of apples.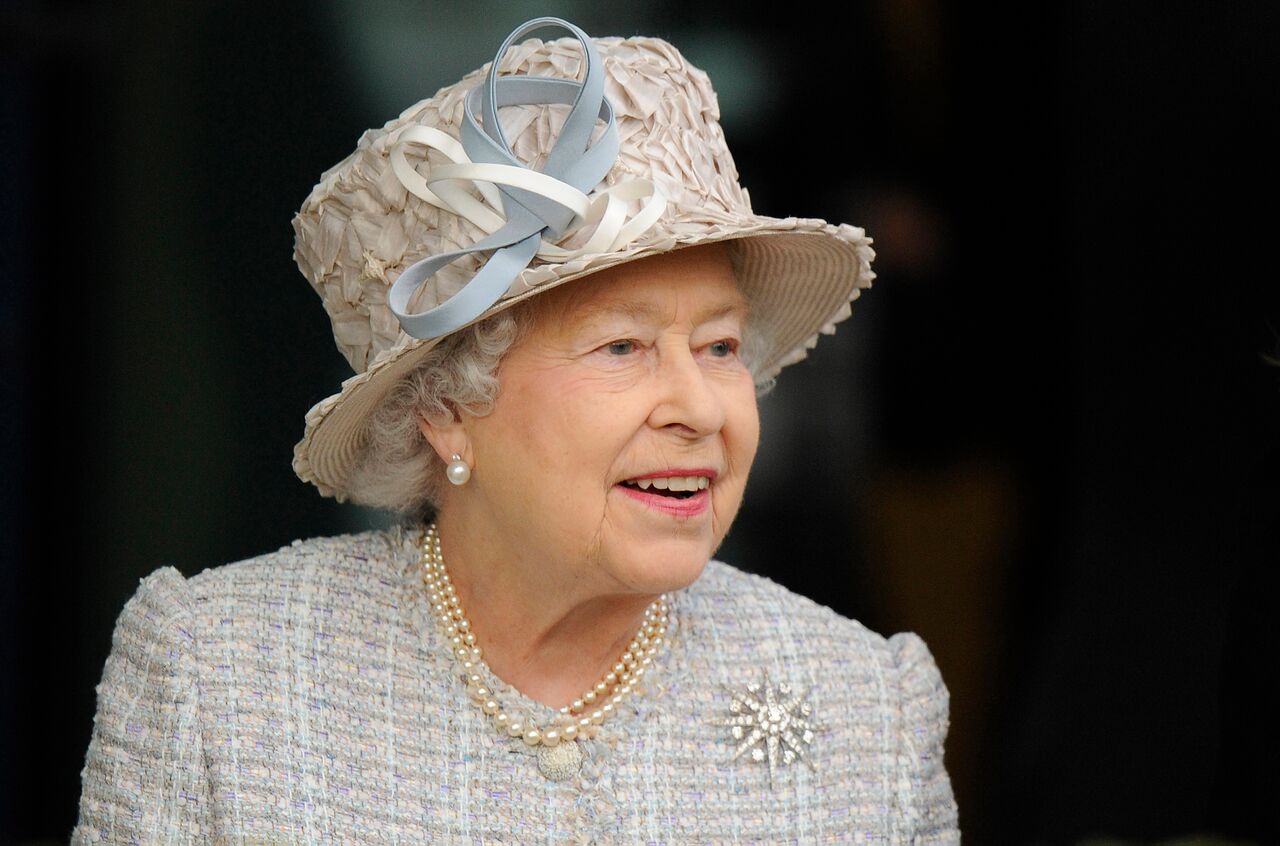 THE GIFTS WERE PUT ON DISPLAY
The gifts given to the royal couple were used to benefit charity through a wonderful display of royal wedding gifts.
For a year, over 200,000 people swarmed St. James's Palace to have a glimpse at the presents, which were again put on display in 2007 as part of their Diamond Wedding anniversary.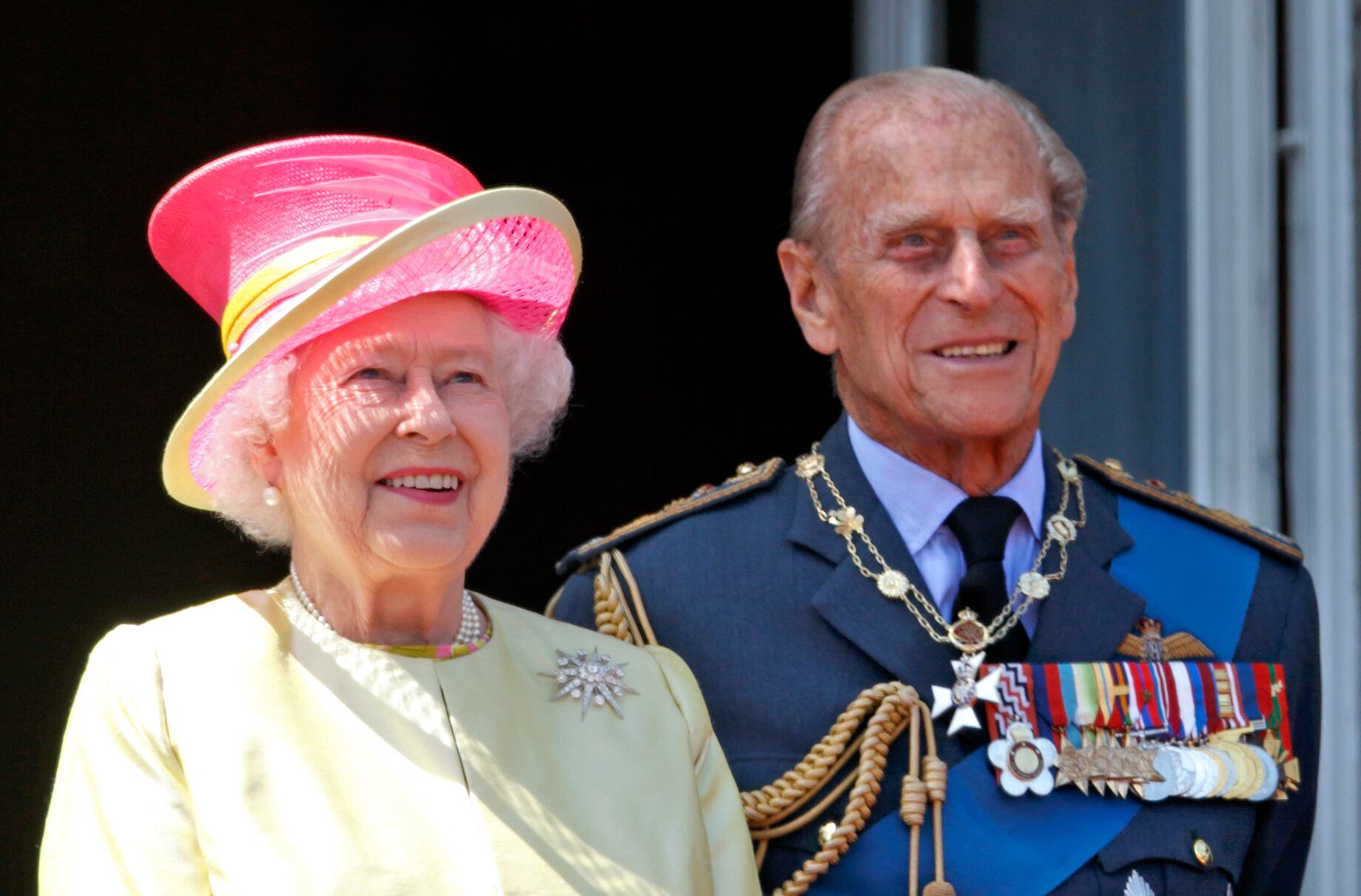 THE QUEEN'S DRESS WENT ON TOUR
The Queen's dress was among the display at St. James's Place and later went on a tour across the UK with stops in Glasgow, Leeds, Manchester, Nottingham, Bristol, and Liverpool. 
The iconic fashion wear featured a 15-foot silk tulle full court train and embroidered embellishments imported from different places.