Nicole Kidman from 'Bombshell' Stuns Fans with Exquisite Look as She Poses in Vintage-Style Outfits in New Pics
Star actress Nicole Kidman is one of the entertainers who knows her onions, and while she has a commendable career, she also has an exquisite fashion sense. Recently, she appeared in gorgeous looking outfits as she posed behind the shutters. 
The recent Instagram upload detailed the actress in vintage-themed apparel. In the first post, the most striking feature was her headgears, which gave her a bold and feathery look, as her blond hair stretched down to her shoulders.
The second upload saw two images of her first in a black and white feathery dress, and then in a gold fringe dress.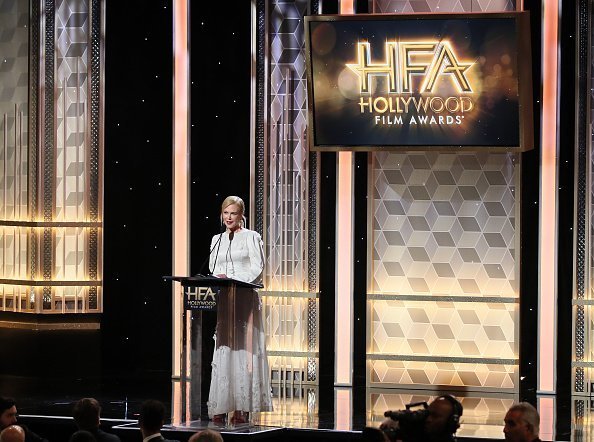 Nicole intended to share her positive energy and glow with her audience, as the third image which is a GIF showed the actress dancing.
She captioned it:
"Let's dance."
Nicole has successfully maintained the spotlight with her impressive red carpet looks. While the Australian born may let down her blond hair nowadays, there was once upon a time, when she rocked different hairstyles, 
The 52-year-old is still dripping hot with finesse, and it comes as no surprise to her numerous fans who can vouch for her uniqueness and spontaneity in style. Apart from her high fashion taste, Nicole is one who takes delight in pampering her skin with regular sunscreen.
The actress revealed that her mother's efforts enabled her skin texture
In an interview, the "Big Little Lie" star opened up on the truth concerning her obsession with sunscreen. Her gratitude was to her mother, who began applying sunscreen on young Nicole. The actress revealed that her mother's efforts enabled her skin texture.
Asides from sharing her childhood moments, the Hollywood celebrity never misses a chance to talk about her relationship with her singer husband, Keith Urban.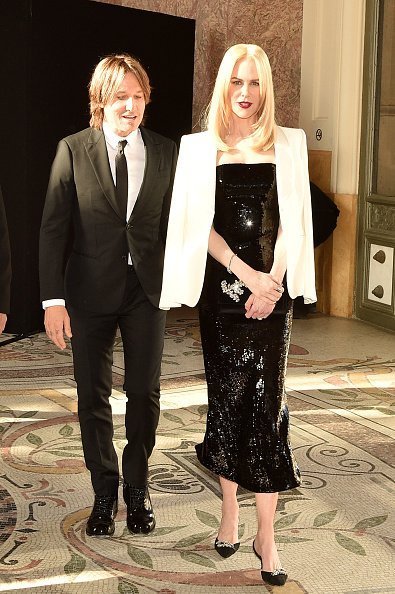 During an interview, Nicole mentioned the recipes responsible for their seemingly eternal bond. Being married to Keith for decades is an excellent achievement that has been made possible with the dedication the duo has put into making it work.
She said:
"...Keith and I are very good in immediately clicking off because we have a really good life in Nashville, that's very simple, quiet and nourishing..."
The actress was once married to a fellow actor, Tom Cruise, whom she maintains protected her from sexual harassment in Hollywood.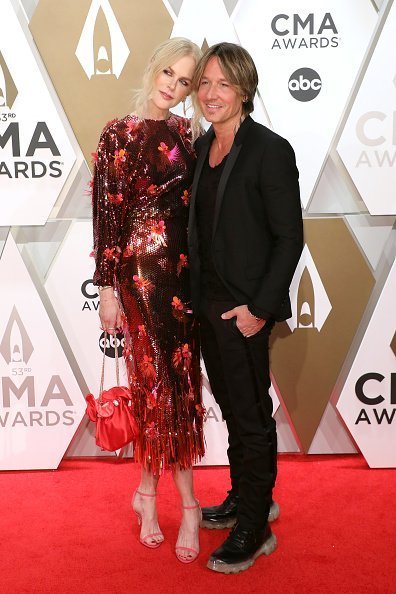 The happenings in her first marriage didn't cause her to give up on love as she found love with her husband, Keith, and they both never fail to show off on social media.
Despite being married for 13 years to Keith, she never stops at flaunting their affair on social media. Whether it's a vacation post or via interviews, the tv personality makes nothing but heartwarming comments about her man.