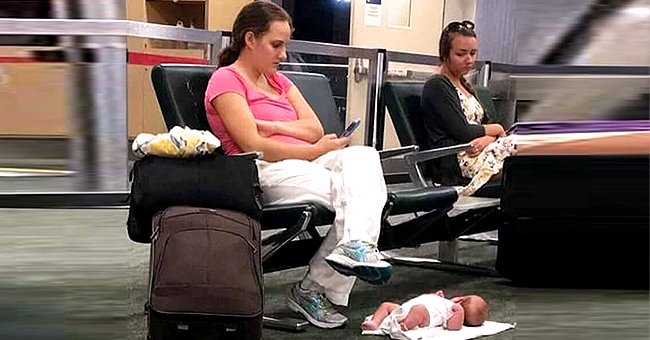 twitter.com/HodaAndJenna
Illinois Mom Went Viral for Looking at Phone While Baby Was on Airport Floor - Here's the Story behind the 2016 Photo
In 2016, a photo of a woman and her then 2 months old daughter went viral. The snapshot was taken in an airport and what made the internet troll the mom was the fact that she was looking at her phone while her baby lay on a blanket on the floor.
The internet is indeed a wonderful invention that has brought the world closer, but just like everything else, it has a dark side, too. A mother-of-three continues to be haunted by one photo of her and her child that brought forth hatred and online bullying. And the saddest part is, the real story behind it is unknown to many.
In 2016, Molly Lensing, a mother-of-three, was stuck in a Colorado airport after her flights were delayed. She had a little travel companion with her: her 2-month-old baby girl, Anastasia.
The world would not come to know the mother and daughter duo if it wasn't for an image that saw Lensing using her phone while her baby girl lay on a piece of cloth on the airport floor.
At first glance, the picture isn't hard to decipher. Anyone who takes a look at the picture would be quick to assume that the mother, who sat with her legs crossed and a phone in her hand, was lost in her own world as her infant lay over a thin piece of cloth on the cold airport floor.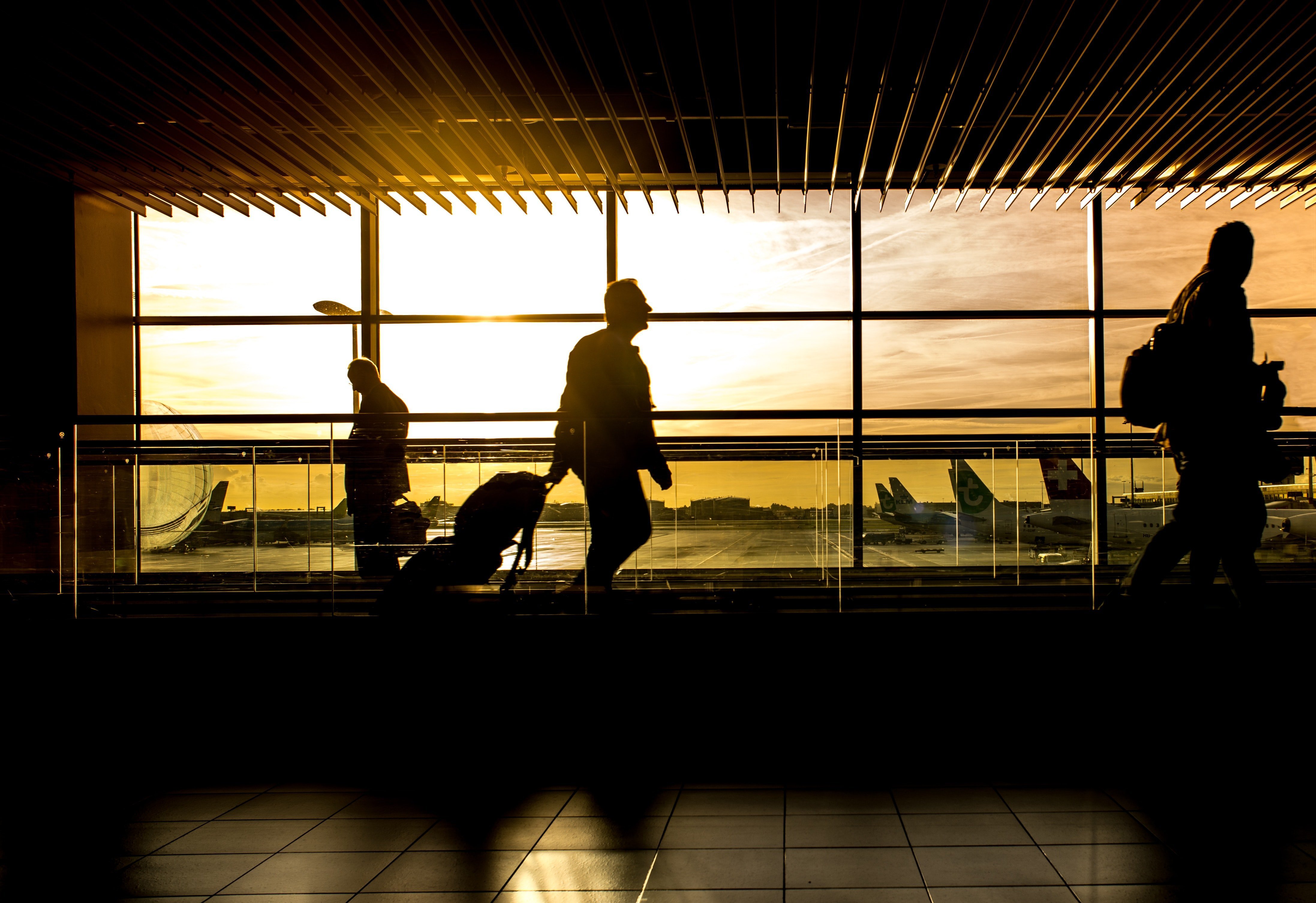 People moving around in an airport. | Source: Pexels
Someone took the photo of that particular and decided to send it out to the internet world. Soon, it became viral and people said all sorts of things about the "terrible" mom who left her baby on the floor as she scrolled though her phone.
At least that's what the netizens who didn't know the story behind it thought. Lensing had no idea that she had been photographed. It was only months after her stressful travel experience that she started seeing that image online.
Lensing and her daughter were on their way home after visiting their family. Unfortunately, the journey became stressful as they had to wait over 20 hours in airports because the flights were delayed and re-booked multiple times.
According to Lensing, she and her daughter were stuck in the middle of the Delta computer shut-down. Although she and her baby girl made it home, she would never forget that stressful time because some stranger took her photo during that time and it went viral.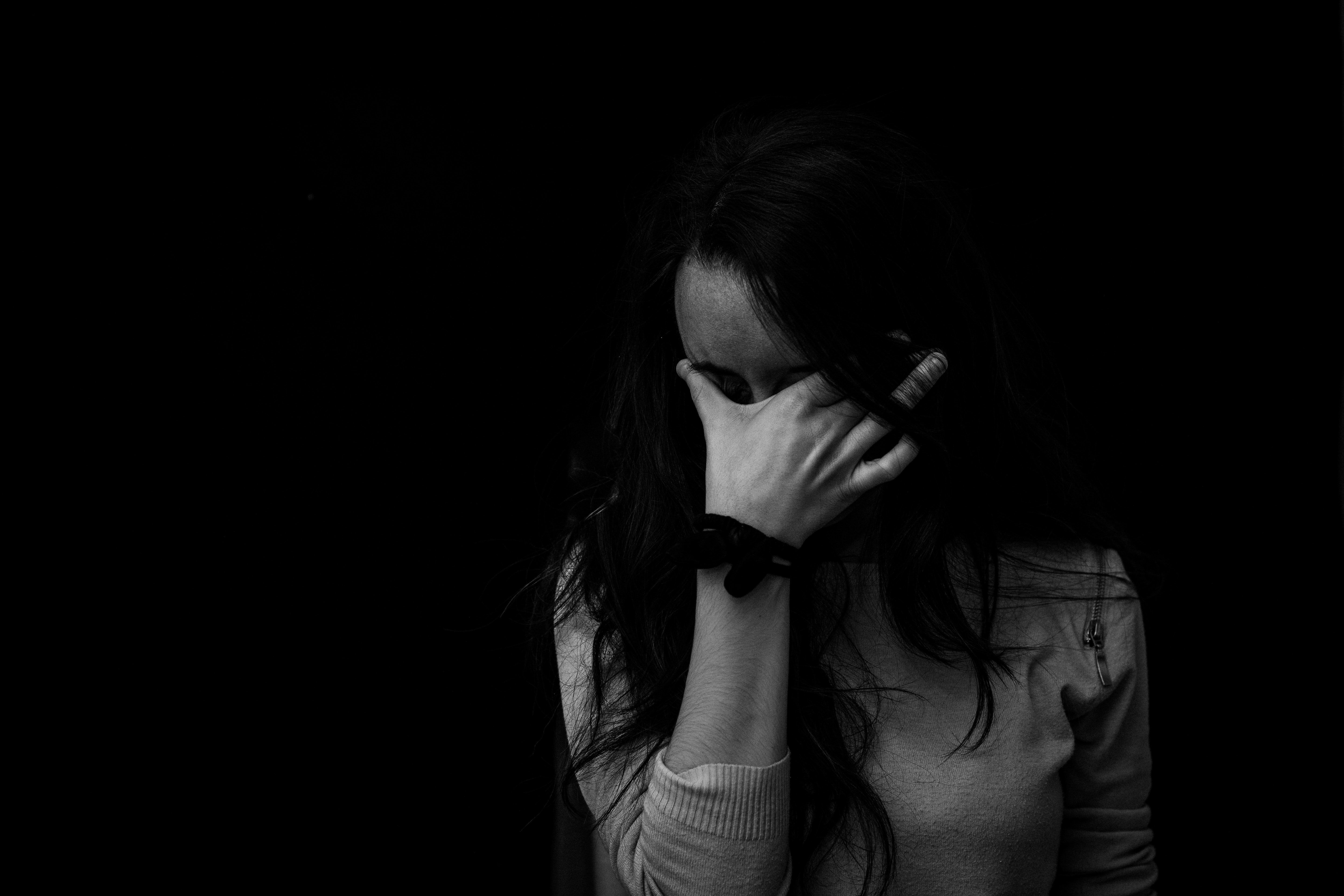 A stressed-out woman. | Source: Pexels
In an interview with "TODAY," the mother-of-three revealed the story behind the photo that infuriated thousands of people online.
"We had the unfortunate luck of being stuck in the middle of the Delta computer shut-down. Anastasia had been held or in her carrier for many hours. My arms were tired. She needed to stretch. And I had to communicate with all the family members wondering where the heck we were."
Lensing, who works part-time as a pediatric nurse, felt like her privacy had been violated. She was terrified that her co-workers or boss might see the photo along with all the crude comments and deduce that she couldn't work with infants anymore. Luckily, none of that happened.
The photo still makes round on the internet, but Lensing has learned to not let the negative comments get under her skin. "I am powerless compared to the internet, and I know that I am the best momma to my girls and I know that I cherish them and am raising them the best I can," she told the outlet.
Please fill in your e-mail so we can share with you our top stories!