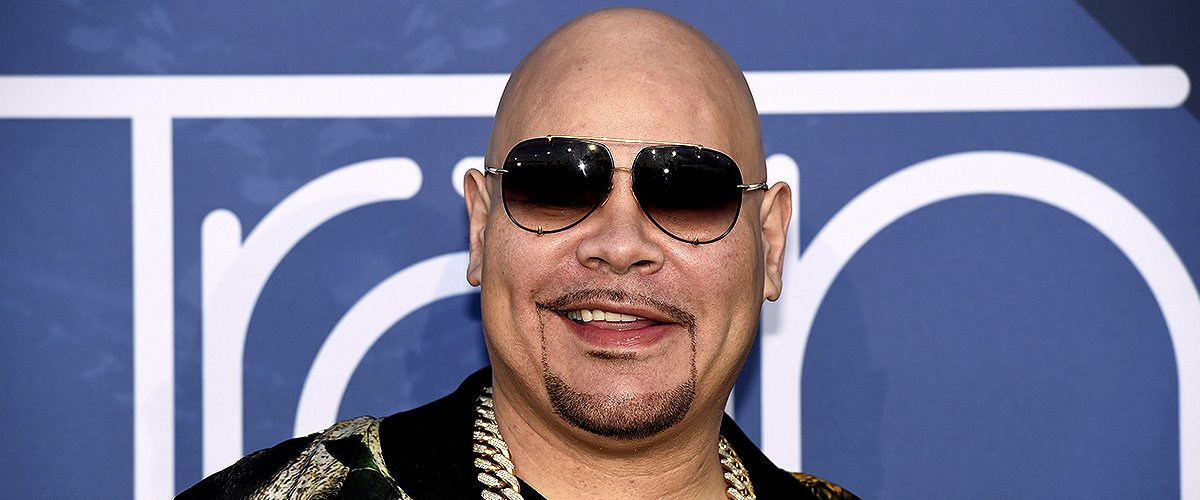 GettyImages
Fat Joe on What His 'Sister' Jennifer Lopez Is like in Real Life: 'She's Got Nothing but Love'
Fat Joe has known Jennifer Lopez since the early days of her career. He watched her blossom into the international star she is today and has nothing but good words about her.
Fat Joe and Jennifer Lopez share more than their passion for music, they're both from the Bronx, in New York City, and have Puerto Rican roots in their families.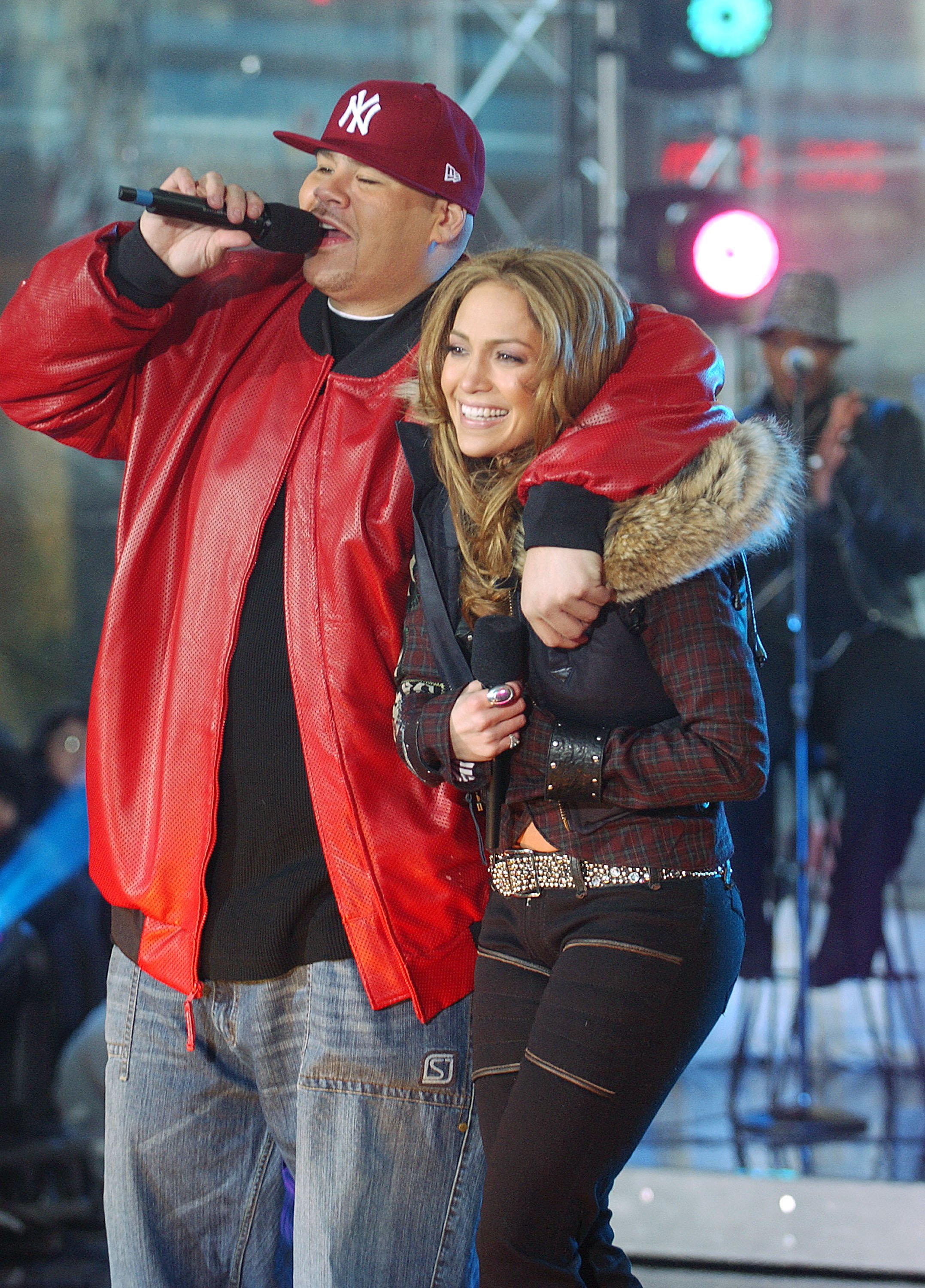 Rapper Fat Joe and singer Jennifer Lopez perform on the NBC "Today" show March 3, 2005 | Photo: GettyImages
They also know what it's like to struggle as an artist in such a competitive field like the music industry, and most importantly, they have managed to overcome every obstacle and, as of today, are widely successful stars in their own accord.
PRAISES FOR HIS "SISTER"
When asked about his friendship with Jennifer, and what she's like off stage, Fat Joe couldn't stop gushing about his "sister."
"I'm very lucky. I've known her since so many years back, since she started, so to me she's like a sister," he told FUSE. And continued:
"There's nothing else to describe her as but like a sister, somebody I grew up with. And she's got nothing but love."
The rapper added that he's never had any negative incident with J. Lo. She's never gone "diva" on him and, on the contrary, has assured him he's like a brother to her so he can count on her.
He also mentioned how proud he is of the successful artist Lopez has become, considering he knows how hard she had it at the start of her career.
THEIR WORK TOGETHER
Fat Joe, real name Joseph Antonio Cartagena, has worked with Lopez on many occasions, the first one being her 1999 single "Feelin' So Good" for her debut album "On the 6."
They collaborated once again in 2003 on the song "Hold You Down," for Lopez's fourth studio album "Rebirth," and their last collaboration, for now, was on Fat Joe's 2014 hit song "Stressin."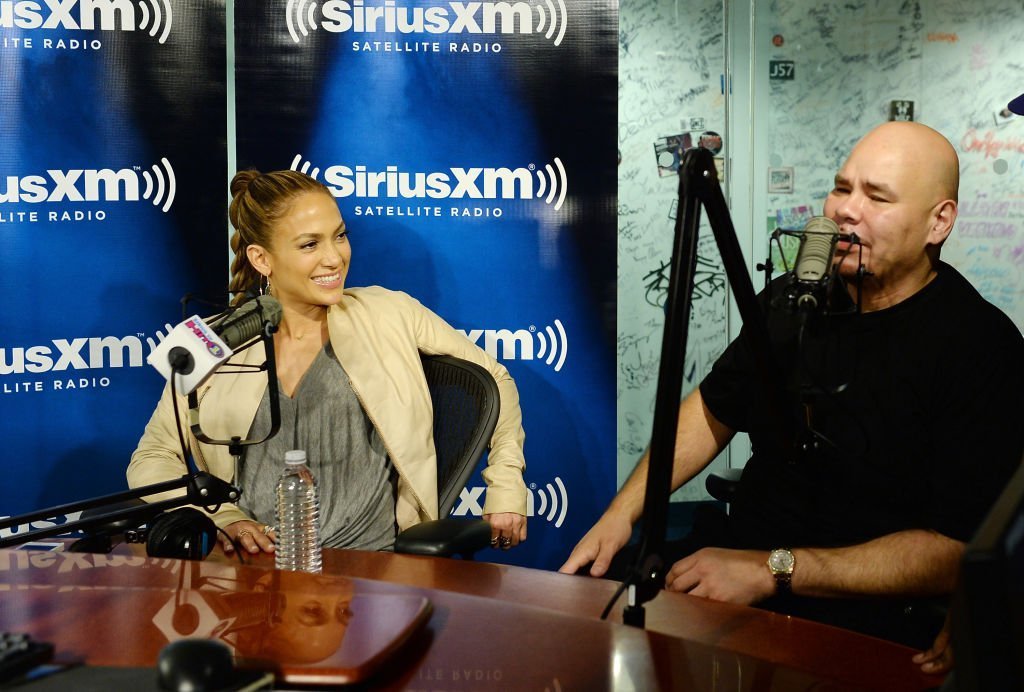 Jennifer Lopez speaks with rapper Fat Joe in the SiriusXM Studios on May 13, 2014 in New York City | Photo: GettyImages
Talking about how their last work together came to fruition, the rapper told XXL magazine:
"I just went in the zone and started working. I saw her after I came back from my university. She was like, 'Hey, Joe. What's up?' I was like, 'Yo, let's get it in. Let's go and make a joint.' She was like, 'Bet, Joey. You know whatever you want, I'm here.' And that was that. We just went in and made the joint, and it is out now. I love the song."
NOTHING BUT RESPECT
With J. Lo being one of the most beautiful and sexiest women in the music industry, friends often ask Fat Joe how some of her best assets look like up-close. And he acts like a big brother in those cases.
He told Rap-Up that it would be disrespectful of him to act like a brother figure to Jennifer and stare at her body the moment she turns around.
Still, the pressure was such that he had no option but to notice some things.
"The other night, I'm watching the performance, and she's wearing some beige shit, and I couldn't avoid it," he recalled. "It was right there. So I finally seen it. I told her about it too and was like, 'Yo, listen, that beige suit? I've always been the brother, but your ass was there, like…' She started laughing."
THEIR PERSONAL LIVES
While Lopez has been publicly linked to many celebrities through the years and was married to singer Marc Anthony at some point, Fat Joe's wife prefers to lead a private life.
The now 49-year-old has been married to Lorena Cartagena for 24 years, and they share three children: Joey, Ryan, and Azariah.
The "What's Luv" rapper prefers to keep his children out of the spotlight, but he warmed hearts a few years ago when he took to Facebook to share a sweet message about his eldest son, who has special needs.
Lopez, on the other hand, is a mother of two kids from her marriage to Marc Antony, daughter Emme, and son Max. She also recently got engaged to Alex Rodriguez.
Please fill in your e-mail so we can share with you our top stories!