Fat Joe's Wife of 24 Years Lorena Cartagena Stuns in Skimpy Outfit and Black Netted Boots in a Seductive Photo
Fat Joe's wife, Lorena Cartagena, and mother to two of his children, Ryan and Azariah, looked adorable in her beau's newest Instagram upload.
The entertainer's marriage seems to be a blissful one, and having enjoyed over two decades of marital bliss with his wife, she seems able to pull off stunning appearances still.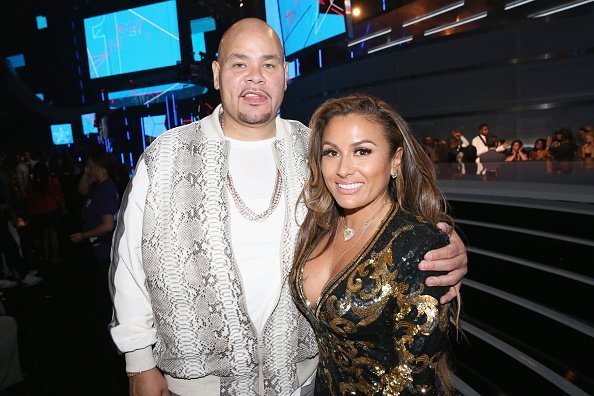 LORENA CARTEGENA'S HEAD-TURNING IMAGES 
The mother of two is serving it hot and fierce in a recent social media post. Although she strutted a sitting position pose in the image, her skimpy outfit and display of skin revealed a rather seductive look.
Fat Joe and Lorena have been married for 24 years.
The delectable diva rocked a pair of black knee-high boot, along with shimmery jewelry on one hand, and a wristwatch on the other.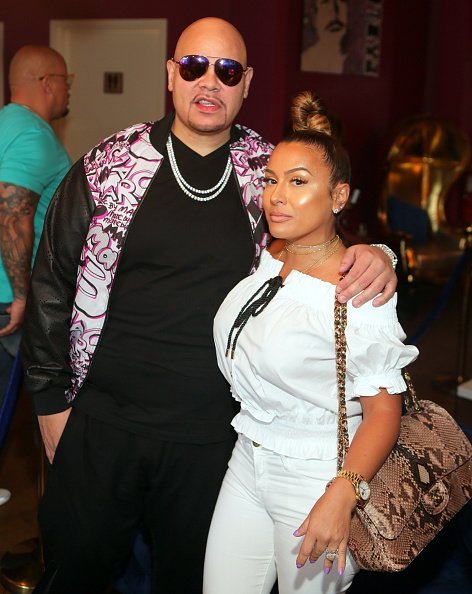 Her glowed up face and piercing stare was accompanied with a touch on her ears. That was not all, as Lorena made no effort in keeping her curly blond away from her arms as it draped from one side of her ears to her thighs.
The caption that accompanied this mouth-watering photo was "Timeless." Not only did she strive to pose in a sexy manner, but the mother of two also teased her followers and fans.
Fans were quick to gush over the captivating post as several comments signified that the TV star's image was not only hot but could not be unnoticed. 
This is not the first time Lorena will appear stunning in an Instagram upload, during a South American trip with Ashanti, she filled her fans in on her yacht ride in bikinis.
So whether it's a skimpy outfit or a no outfit day for Fat Joe's woman, she never stops to flaunt her sexiness.
THE COUPLE'S OTHER RELATIONSHIPS
Apart from enjoying the harmony between the two of them, the decades-long couple also share a close-knit friendship with other entertainers such as Remy Ma and her man.
An update on Remy's Instagram featured both families as they hung out. While they all seemed cheerful in the picture, Remy's caption showed that they not only had a fun time but that their bond is genuine.
While Fat Joe may have a smooth relationship with some of his co-stars, others do not consider him a friend.
In April, the media reported that Fly Havana accused the rapper of not giving her credit for a song she co-wrote in 2015.
Whether or not the rap icon experienced glitches in his career, his wife has been a reliable support system, and he stops at nothing to flaunt his beau. Their years of togetherness is proof that not all celebrity marriages end in divorce.