Courteney Cox and Laura Dern Celebrated Their 14th Consecutive Christmas Eve Together
In what became a tradition in its own, Courteney Cox noted how "some things never change" as she and Laura Dern spent their 14th Christmas Eve morning together along with their kids.
Courteney and Laura started spending Christmas Eve mornings together when their children where toddlers. With Courteney's daughter, Coco now 15, and Laura's son Ellery 18, and her daughter Jaya 15, their ritual withstood the test of time.
"I love this family and our Christmas Eve tradition. Some things never change…much. ?♥️? #family," 50-year-old Courtney captioned a slideshow of throwback and current pictures.
Laura posted the same snap but instead marked it as the 14th year of their annual "ritual." In the image, Ellery held the camera looking fly in his hoodie and sunglasses, and surrounded by Laura, Courteney, Coc, and Jaya, they all smiled for the perfect group photo.
The two actresses make a habit of spending time together on memorable holidays. The group also spent Independence Day together back in July and marked the special occasion with a picture that included the "many girls" she loves, including fellow actress and friend Jennifer Aniston.
In November, Courteney and Laura also attended Jennifer's Friendsgiving, which she tweaked after Jimmy Kimmel asked her nicely last year.
Also attended by the likes of Jason Bateman, Will Arnett, Justin Theroux, Jennifer gave this year's Friendsgiving a Mexican theme. Last year, Jimmy Kimmel reportedly shared that he normally cooks a lot of traditional dishes for Thanksgiving, and complained that her event made him feel like his food is "leftovers."
So instead of having two traditional meals for Thanksgiving in succession, Jimmy asked that the Friendsgiving menu feature non-traditional food.
The talk show host definitely got what he asked for, as Jennifer labeled her menu as "Jimmy's [expletive] Enchiladas" this year.
Jennifer is a big fan of Christmas, and earlier this month, she threw what Chris McMillan called "the party of the year." Laura Dern and Rita Wilson were among Jennifer's A-list attendees, and the "love in that room" was unmistakable in the happy group photo Jennifer posted to social media.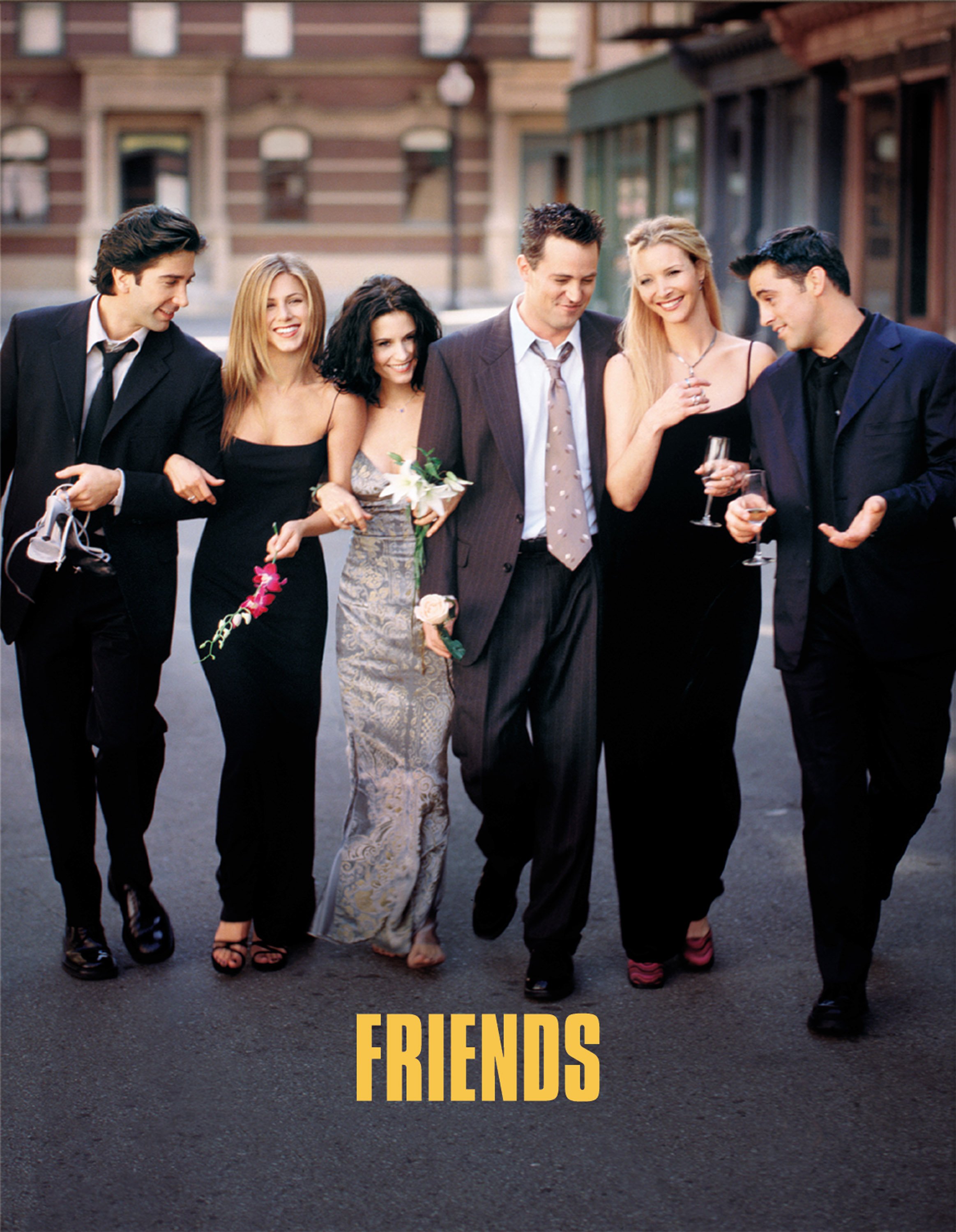 The "Friends" actress remained good friends with Courtney Cox after they starred together in the popular sitcom that celebrated its 25th anniversary this year.
To mark the special occasion, Courteney, Matt LeBlanc, and Jennifer came together for a "rare" mini-reunion to celebrate at the beginning of October. Even though Courteney, Jennifer, and Lisa Kudrow often hang out, its a rarity for Matt to appear on Courteney's social media posts.