Courteney Cox Reunites with 'Friends' Co-Stars Jennifer Aniston & Matt LeBlanc in a Rare Pic
The 25th anniversary of the famous sitcom "Friends" may have been over, but the bond between the cast is endless. 
Over the weekend, Courteney Cox shared a lovely photo on Instagram that showed the actress hanging out with her "Friends" co-stars, Jennifer Aniston and Matt LeBlanc.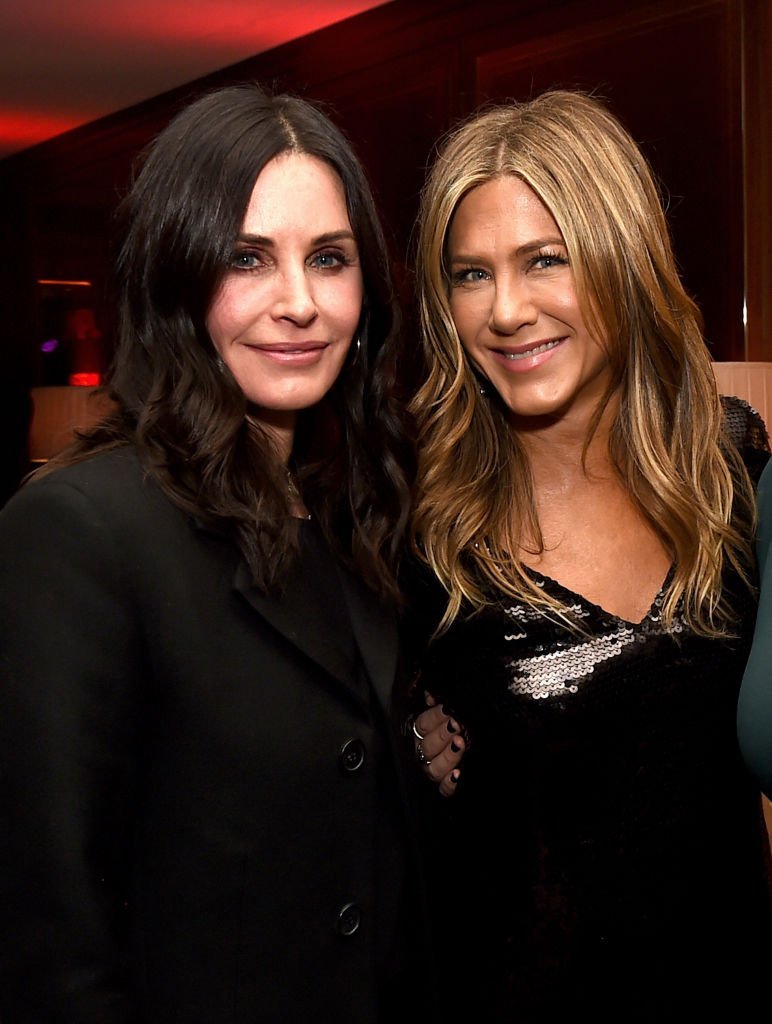 As reported by PEOPLE, Cox is well-known for posting pictures of her co-stars whenever they hang out.
Usually, Aniston, Lisa Kudrow, and Cox frequently hang out. However, LeBlanc doesn't make as many appearances on her Instagram feed.
Supposedly commenting on how they hardly get to hang out together as a trio, Cox shared the picture on Instagram with the caption:
"A rare night, and I love it."
In the picture, Jennifer Aniston, who played Rachel Green on the sitcom, is flanked by her co-stars Courtney Cox and Matt LeBlanc. 
Matt's grey hair showed that it's been a few years since he played Joey while Jen looked stunning in her chic pair of glasses. Cox looked as fresh as ever!
A fan commented:
"Could this be a Friends reunion?" 
Another excited fan added: 
"Make it happen! A Friends movie."
"
Friends
" ran for ten seasons with its first season airing on September 22, 1991, and season finale airing on May 6, 2004. The comedy was about six new-york based friends who were in their twenties and thirties.
The epic comedy-drama series turned 25 last month, and all the actors except Aniston and Mattew Perry, who are not on Instagram, celebrated the milestone with the same shot the group took back in the day.
Cox, who played clean freak Monica Geller captioned her tribute post:
"Celebrating a Thursday night 25 years ago. Thank you to all of our loyal fans across the world. You've certainly been there for us! ♥️♥️♥️♥️♥️I love these guys!"
She also joked about Aniston and Perry, not being on the social media platform, writing, #seriouslyJen? #youtoomatthew."
Recently, Lisa Kudrow, Courteney Cox, and Jennifer Aniston reunited for a "girls night" in a picture posted by Kudrow on Instagram, PEOPLE reports.
The Friends co-stars looked adorable in the series of selfies, and they seemed as close as they were on the tv show, which premiered 25 years ago.
Kudrow captioned the picture, "Halfway there …" referring to David Schwimmer, Matt LeBlanc, and Matthew Perry's absence in the snapshot.