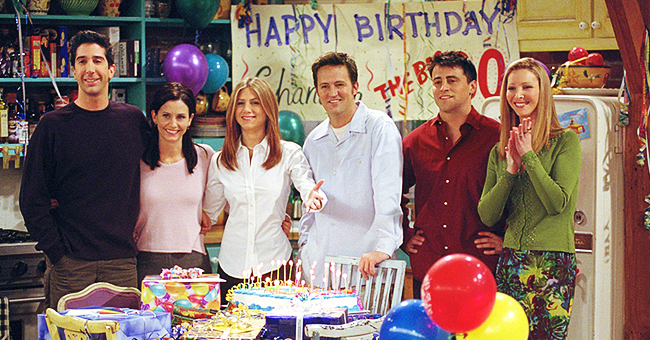 Getty Images.
Meet 'Friends' Cast's Real Life Spouses & Exes
The comedy series "Friends" became a massive hit among viewers during its ten-year run. While following the professional and personal lives of six friends, the show earned an impressive 72 awards and 211 nominations.
With the show all but forgotten, we looked closer at the six cast members' real-life romances and how they turned out.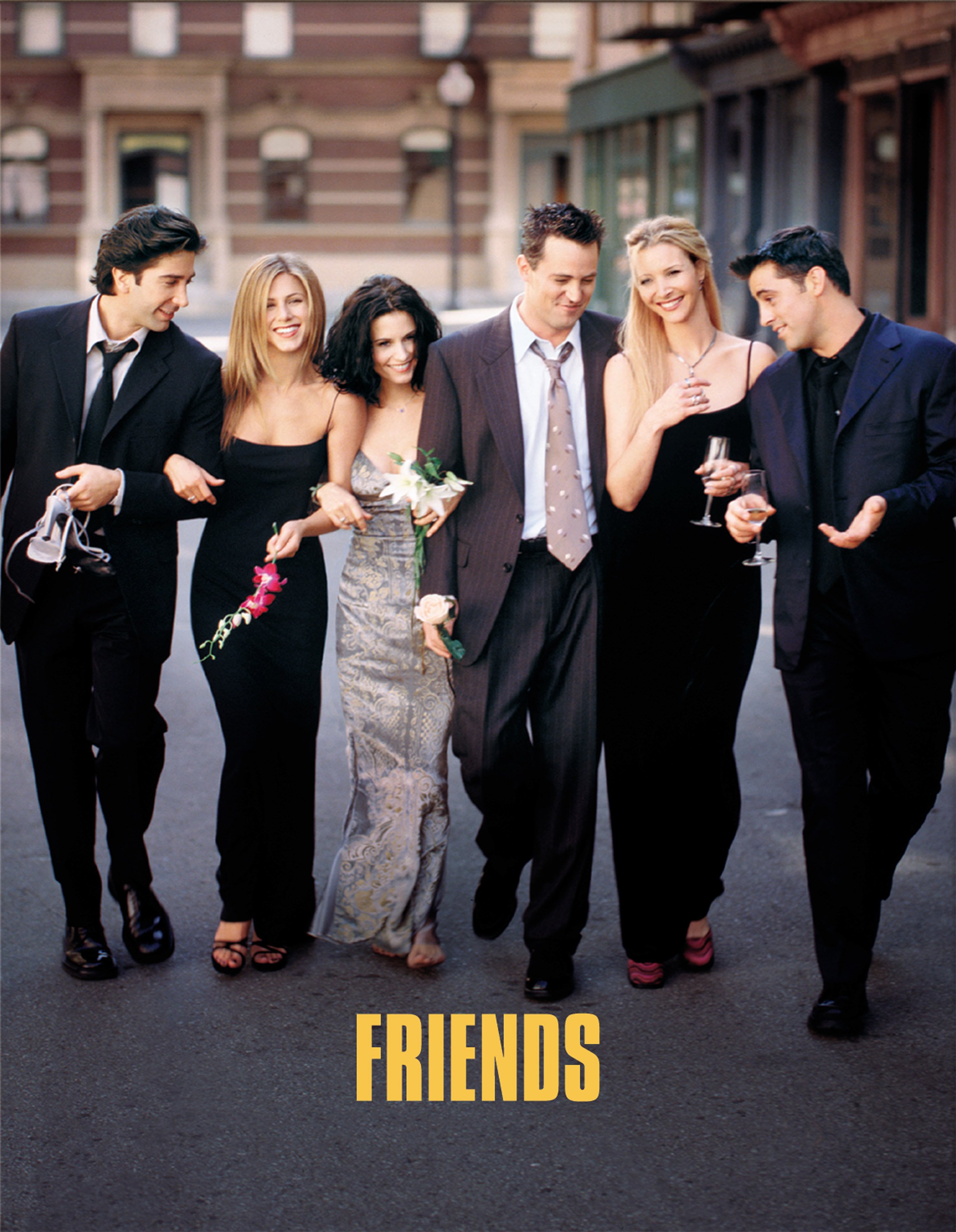 Cast Members Of NBC's Comedy Series "Friends." | Source: Getty Images.
JENNIFER ANISTON
Rachel Green from "Friends" became a popular character due to Jennifer Aniston, who started dating the actor-screenwriter, Justin Theroux while filming "Wanderlust."
They first got spotted together in May 2011, and Jennifer gave Justin a special birthday present on August 10, 2012, when she agreed to marry him.
Justin haphazardly fell into acting after moving from Washington, D.C., where he grew, up to New York City. Initially, in pursuit of a visual arts career, he found the world of stage acting and loved it.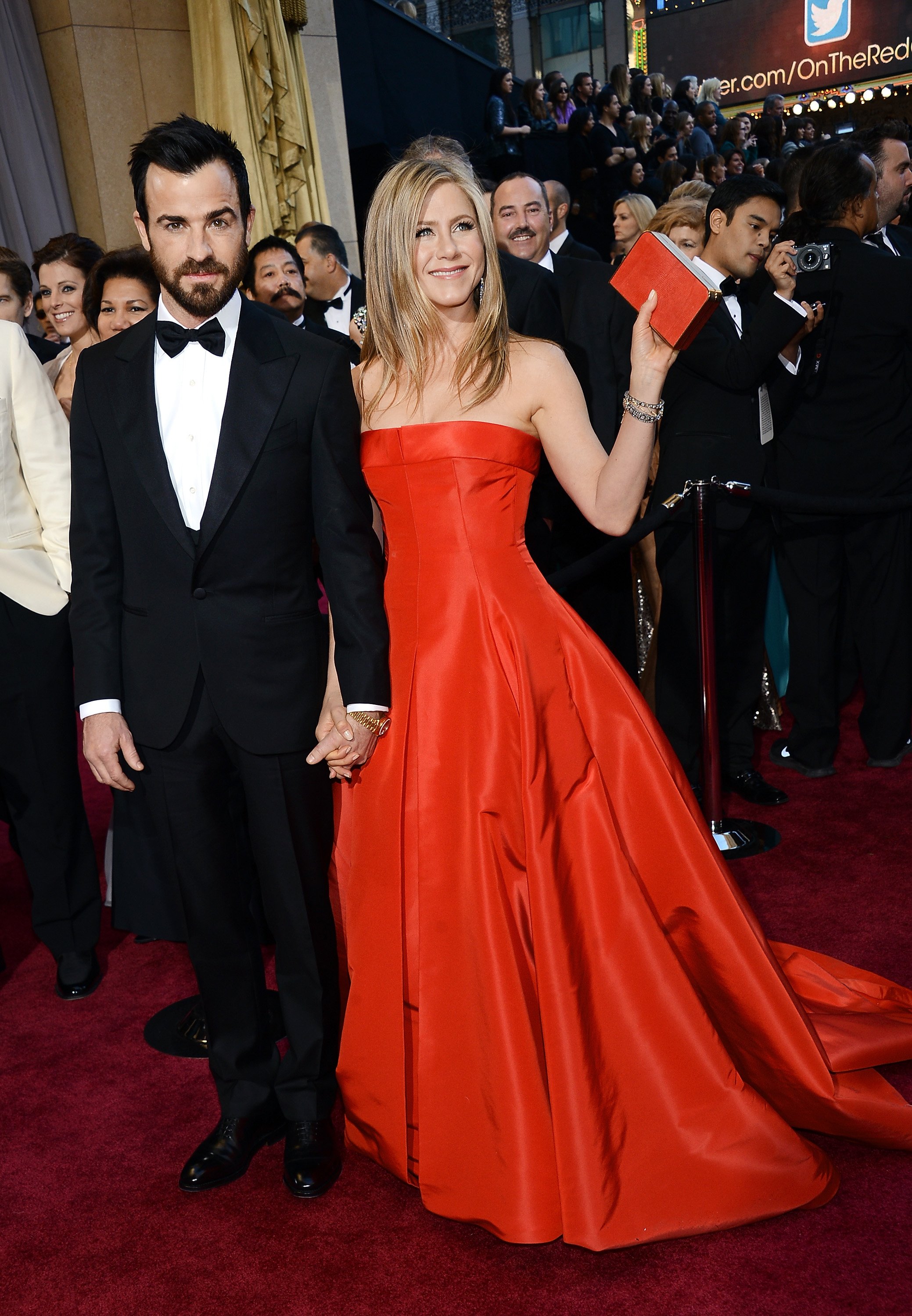 Justin Theroux and Jennifer Aniston arrive at the Oscars at Hollywood & Highland Center on February 24, 2013, in Hollywood, California. | Source: Getty Images.
His casting in several off-Broadway plays soon followed until he landed his first onscreen bit role in the television series "C.P.W." in 1995.
By the time Jennifer and Justin tied the knot on August 5, 2015, he had already earned 43 acting credits in productions including "New York Undercover," "Sex and the City," "American Psycho," "The District," "Parks and Recreation," and "The Leftovers."
However, in February 2018, the couple announced in a statement to The Associated Press, which got released through a publicist, that they decided to separate.
Jennifer and Justin opted out of handling it privately in the hopes of avoiding gossip and speculation, and said their decision to go their separate ways "was mutual and lovingly made at the end of last year."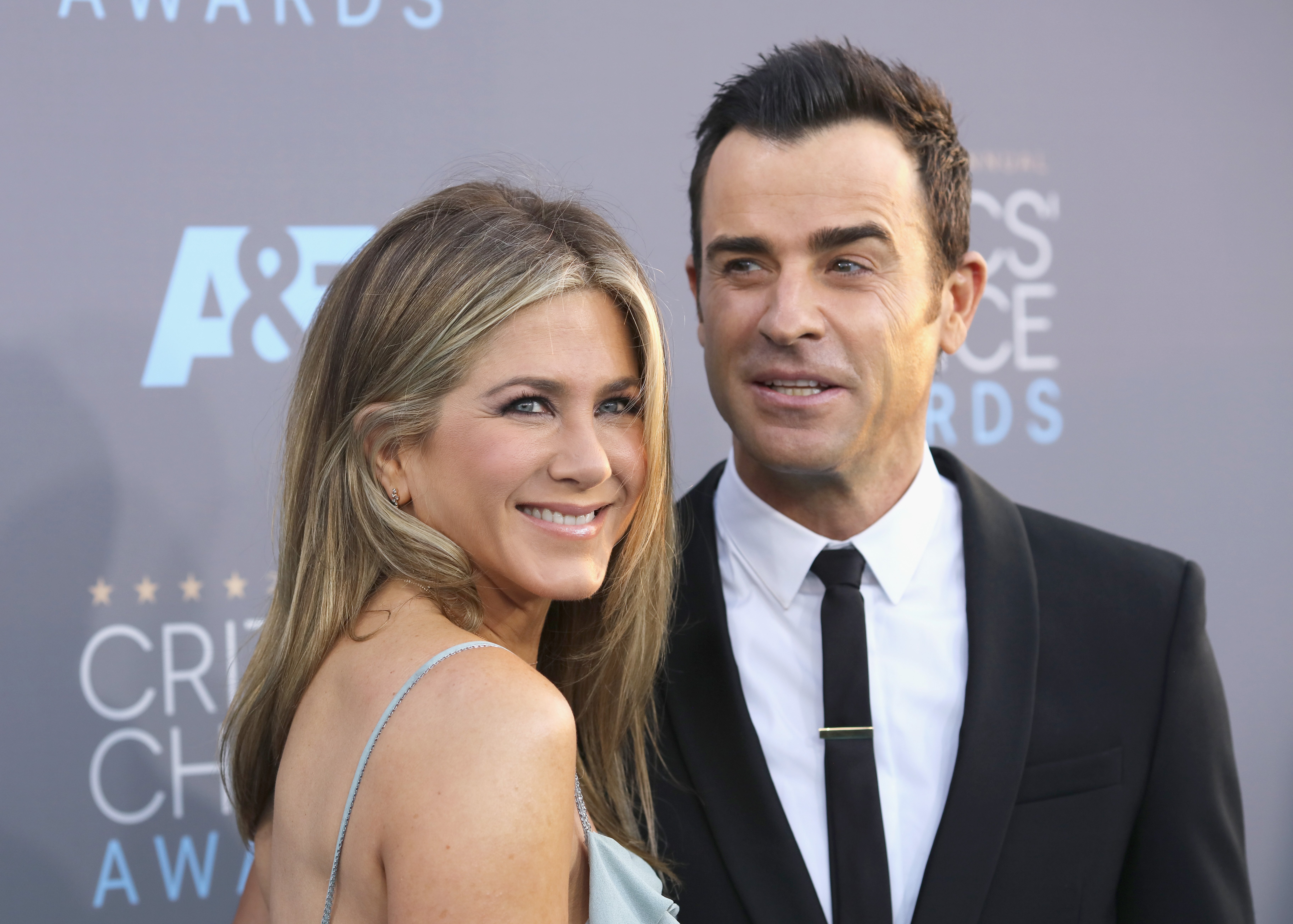 Jennifer Aniston (L) and Justin Theroux attend the 21st Annual Critics' Choice Awards at Barker Hangar on January 17, 2016, in Santa Monica, California. | Source: Getty Images.
During an interview in September 2019, Jennifer elaborated on her views on marriage and relationships and shared that she doesn't need children and a man in her life to be happy.
Also a talented writer, Justin worked on high-profile films such as "Zoolander 2," "Rock of Ages," and "Iron Man 2."
COURTENEY COX
Courteney, who starred as Monica Geller on the sitcom, met David Arquette on the set of "Scream," the horror-comedy released in 1996.
David romantically proposed to Courteney on a Florida beach, followed by their dreamy wedding at San Francisco's Grace Cathedral on June 12, 1999.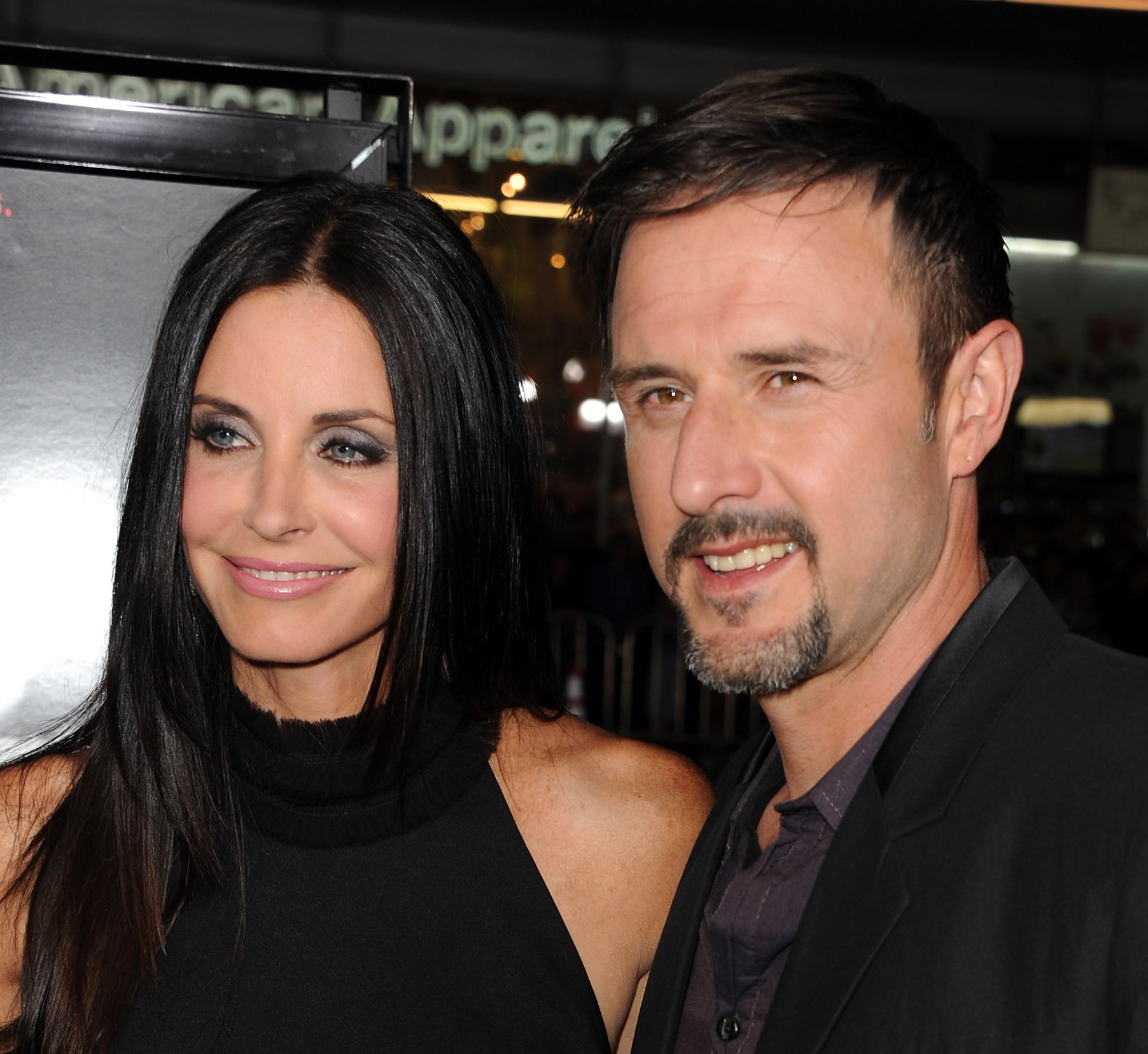 Courteney Cox (L) and David Arquette arrive at the premiere of The Weinstein Company's "Scream 4" Presented by AXE Shower held at Grauman's Chinese Theatre on April 11, 2011, in Hollywood, California. | Source: Getty Images.
Two hundred and fifty guests then joined the newlyweds at a 1930s style club for the reception where they wined and dined on Dom Perignon, lobster, and steak.
After a decade of marriage, the couple reached a stage where they stopped to "reevaluate" their relationship and decided to separate in October 2010.
With both David and Courteney being high-profile actors, their split became a public affair, and Courteney decided to leave their Hollywood Hills home with their daughter Coco and relocated to their Malibu home.
"Luckily, we've always had two houses, so there was no change in her living unit. And we both work a lot, so that wasn't a huge adjustment. She's our number one priority. No matter what happens, she'll be okay because she knows that she is completely safe, loved, and we'll protect that more than anything in the world," Courteney told Harpers Bazaar in March 2011.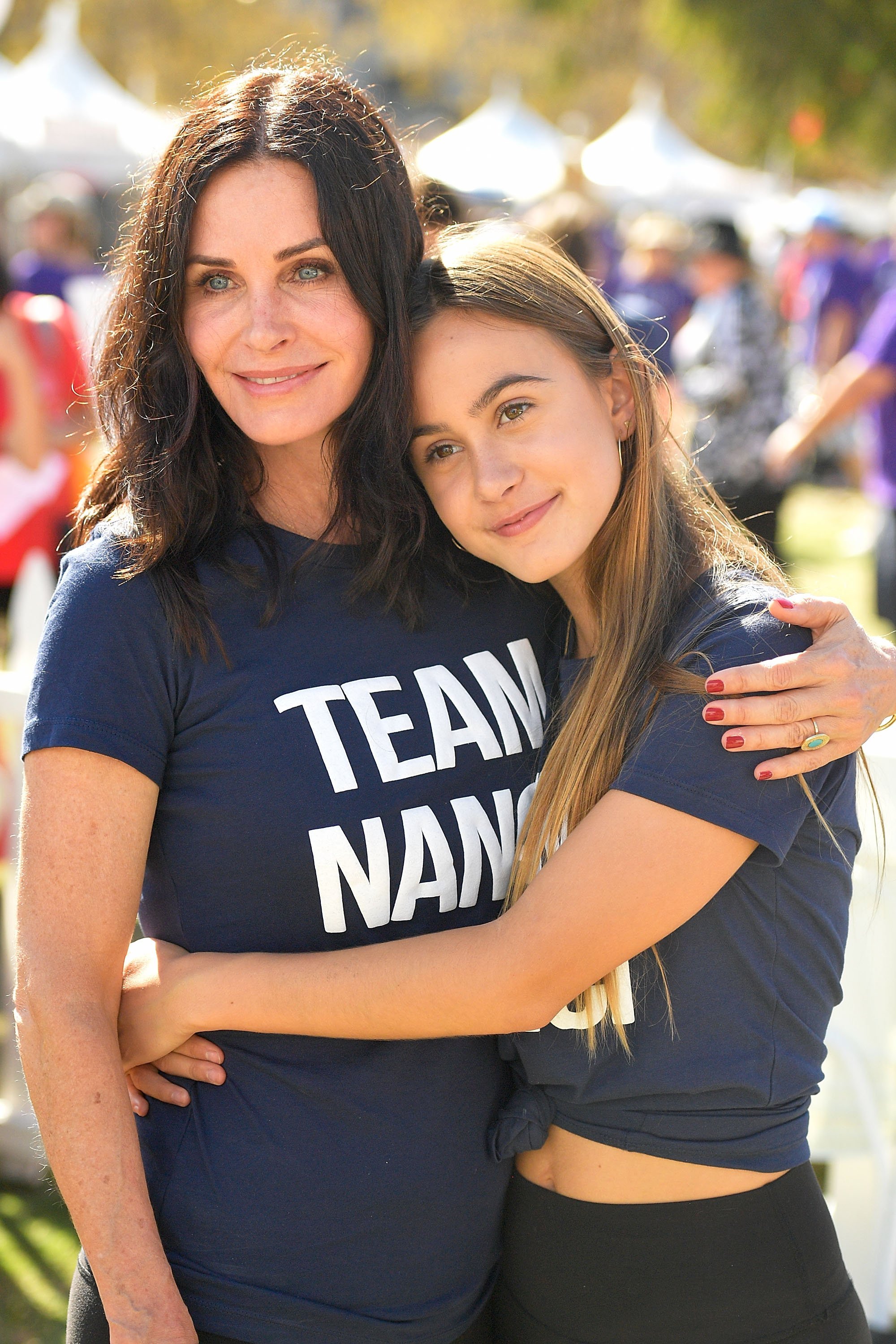 Courteney Cox and Coco Arquette attend the Nanci Ryder's "Team Nanci" participates in the 15th Annual LA County Walk to Defeat ALS at Exposition Park on October 15, 2017, in Los Angeles, California. | Source: Getty Images.
When David's brief and admitted rendezvous with a cocktail waitress came to light during their separation, Courteney passed no judgment. "He absolutely did nothing that wasn't in the boundaries of what we set for our separation, so there's nothing to judge," she said. "I may not have known about it, but that's the only difference."
The couple filed for divorce in June 2012, which got finalized reportedly with joint legal custody according to the divorce documentation on May 28, 2013.
Two years later, David married Christina McLarty on April 12, 2015, and the pair have since welcomed two children into the world, Charlie West and Augustus Alexis.
Having starred in several productions per year since he started acting onscreen in 1990, it resulted in David's staggering 136 acting credits to date. Constantly on film and television, David also has a knack for producing, and worked on several productions including "Mix It Up" in 2004, "Bigger Than the Sky," "Dirt," "Cougar Town," and most recently "12 Hour Shift."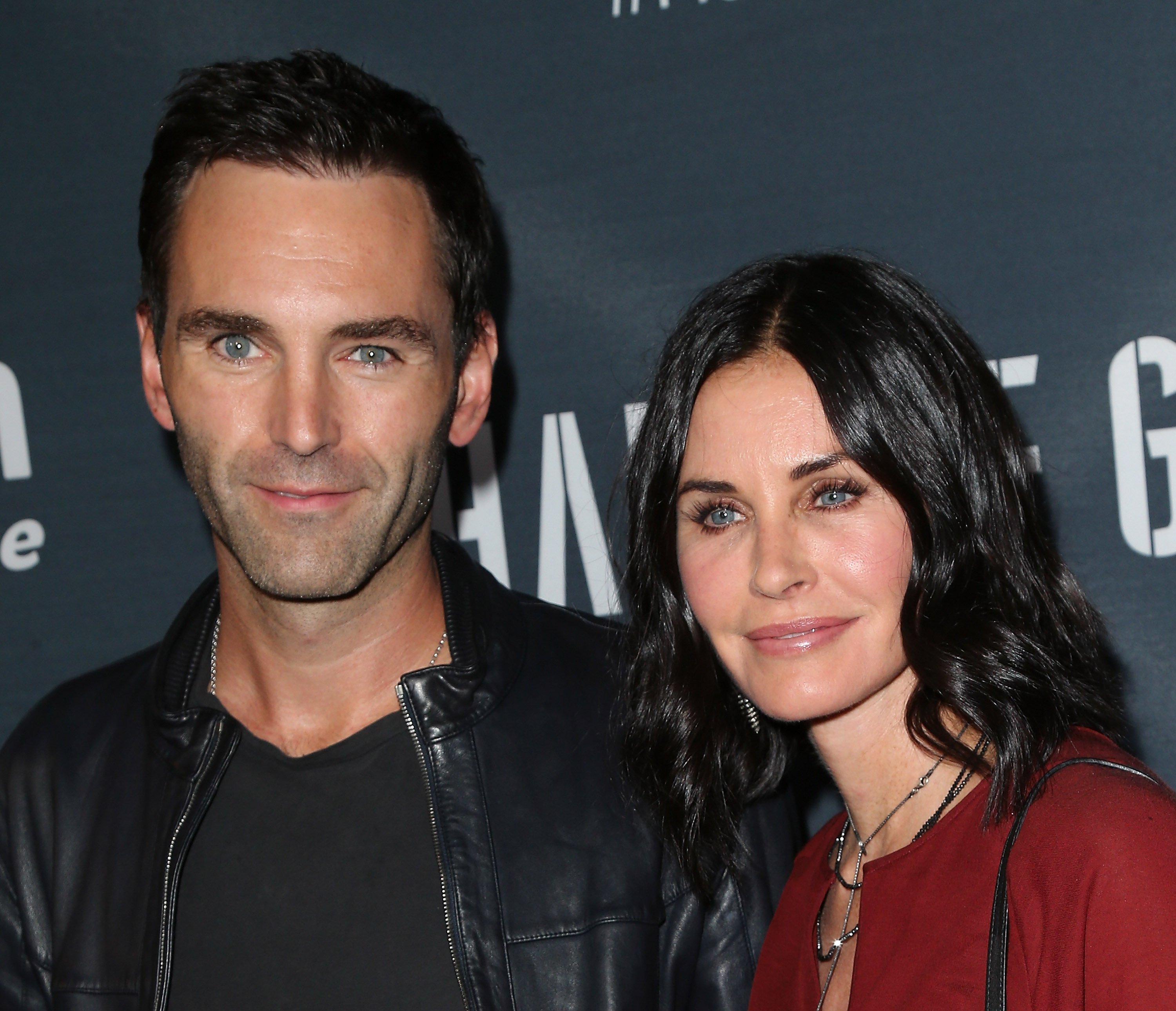 Musician Johnny McDaid (L) and actress Courteney Cox attend the premiere of Amazon's Series "Hand of God" at Ace Theater Downtown LA on August 19, 2015, in Los Angeles, California. | Source: Getty Images.
Courteney has also since moved on with Johnny McDaid and shared during an interview that she longed to have more children with him. The actress also talked about her concerns regarding possible health issues any future children of hers might have.
LISA KUDROW
Even though Lisa starred as the ditzy blond, Phoebe Buffay in "Friends," her co-stars regarded Lisa as the smartest among them and reiterated by her bachelor's in Biology.
Lisa initially met her husband and French advertising executive, Michel Stern in the late 1980s. He had just immigrated to the US and dated her French roommate for two and a half months.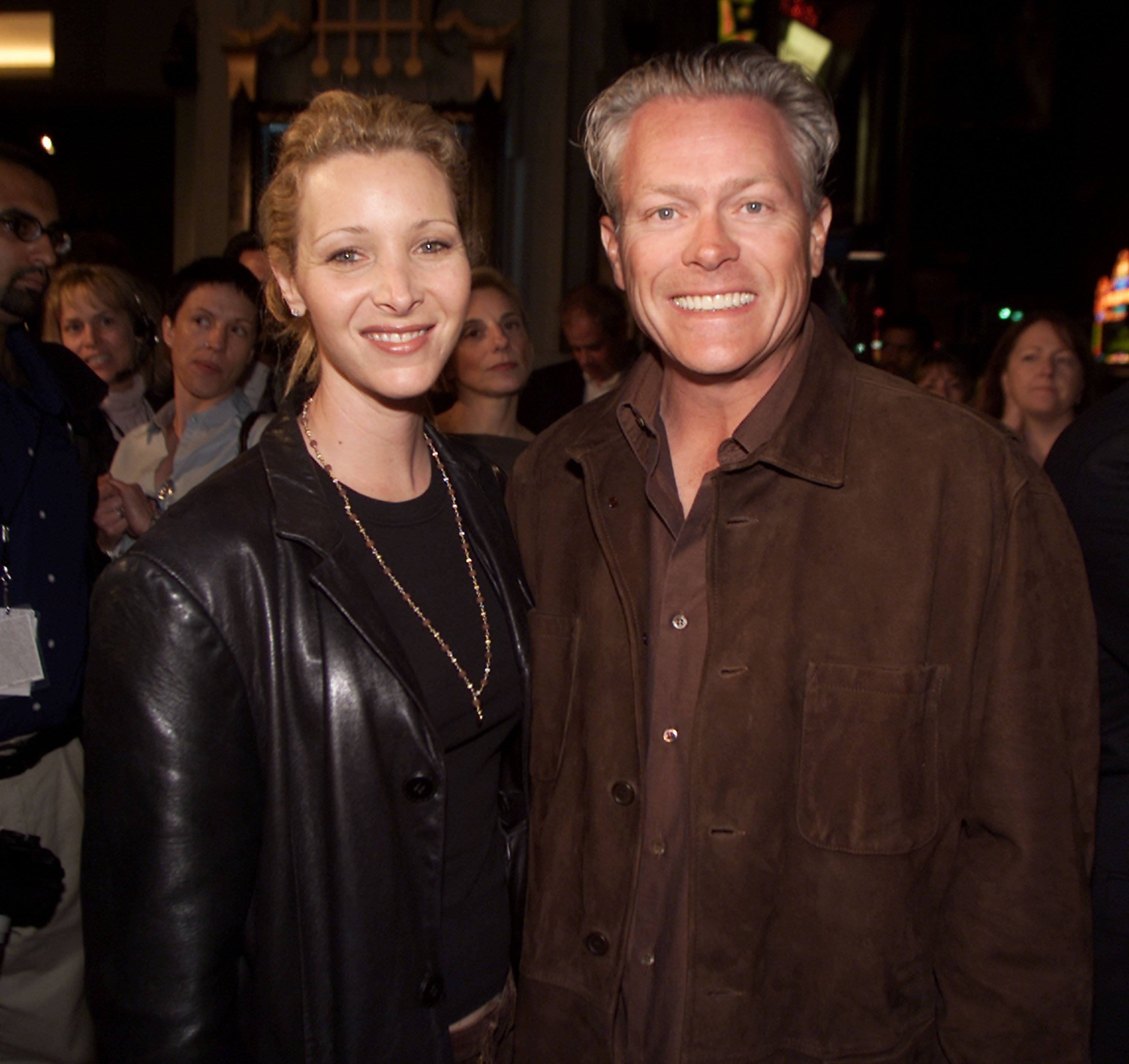 Lisa Kudrow and Michel Stern at the premiere of "Showtime" at the Chinese Theater in Los Angeles, Ca. Monday, March 11, 2002. | Source: Getty Images.
Even though she fell in love with him instantly, the two only reconnected six years later at a birthday party and have been together ever since.
Michel and Lisa tied the knot a year after "Friends" premiered on May 27, 1995, and welcomed their son, Julian Murray on May 7, 1998. Some fans of the comedy might remember that Lisa's pregnancy featured as a subplot.
But that is as public as the couple got regarding their son, who they raised out of the spotlight. Despite not needing to work, Lisa continued acting for the sheer pleasure of it but made her growing family priority. She stopped accepting roles in out-of-town productions and tried to keep her schedule as 9-to-5 as possible.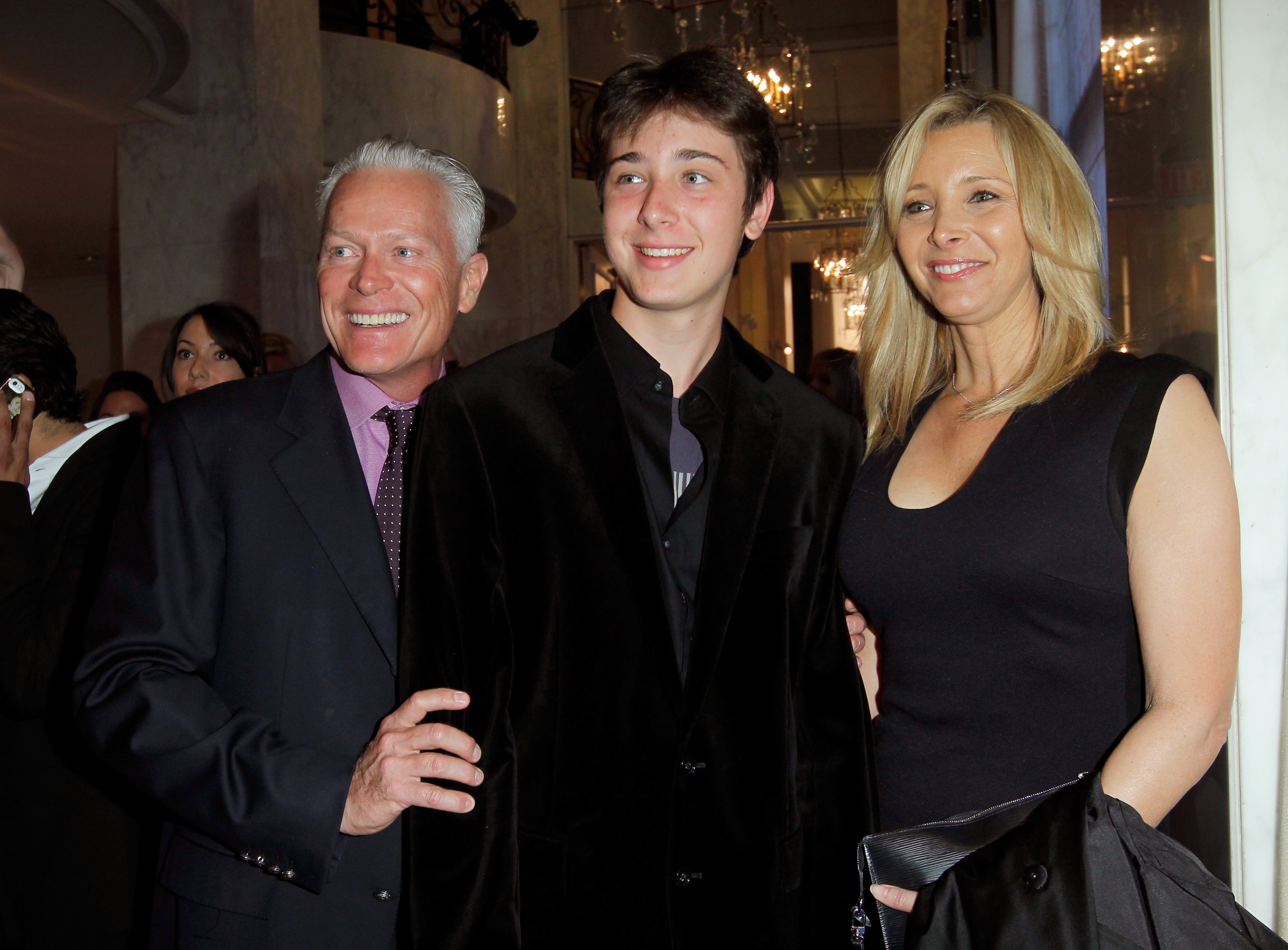 Michel Stern, Julian Murray Stern and actress Lisa Kudrow attend EIF Women's Cancer Research Fund's 16th Annual "An Unforgettable Evening" at the Beverly Wilshire Four Seasons Hotel on May 2, 2013, in Beverly Hills, California. | Source: Getty Images.
The actress also credits her shared view with Michel on marriage as one of the reasons for its success. "When [Michel and I] decided to get married, we understood: We're not promising to love each other forever because you can't do that, but we are promising to work on whatever problems come up. We're committed to our marriage working," Lisa said in 2014.
MATT LEBLANC
Joey Tribbiani, played by actor Matt LeBlance met the ex-model and actress Melissa McKnight in 1997, after being introduced by Lou Diamond Phillips and his wife.
The couple's relationship quickly blossomed into a marriage proposal less than a year later, followed by their Hawaiian cliffside wedding on May 3, 2003.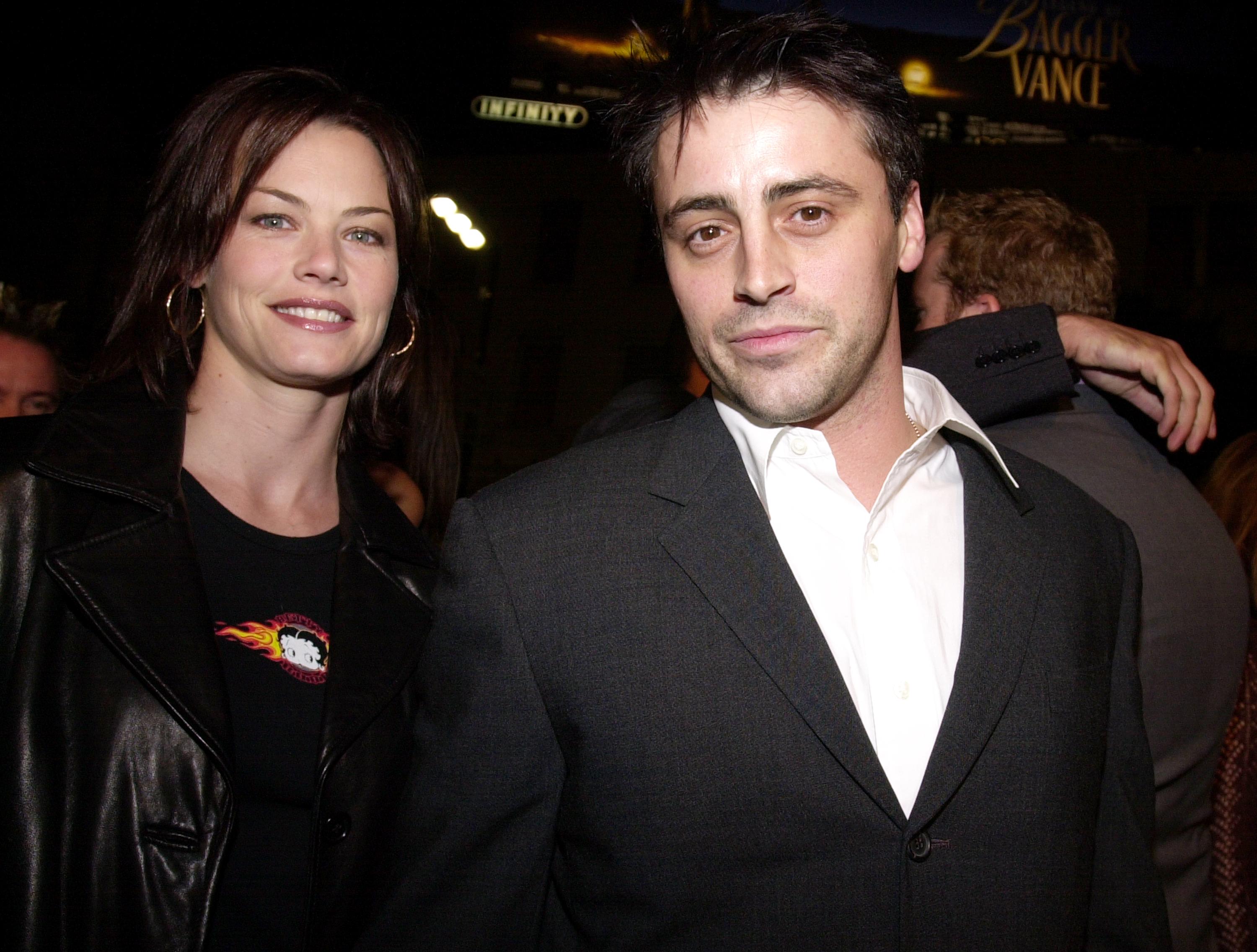 Matt LeBlanc and fiancee Melissa McKnight arrive at the premiere of Columbia Pictures "Charlie''s Angels" October 22, 2000, at Mann''s Chinese Theatre in Hollywood, CA. | Source: Getty Images.
With two children, Tyler and Jacqueline for Melissa's first marriage to Anthony Esposito, Matt became stepfather before the couple welcomed their own child and daughter, Marina Pearl on February 8, 2004.
However, the couple went through a difficult period with their daughter, who started suffering from seizures that affected her motor skills at eight months old.
Months of tests went by without a proper diagnosis, but Marina is believed to have suffered from a type of neurological disorder called dysplasia.
Thankfully, by the time Marina turned two years old, her condition greatly improved, and she walked and talked just like other toddlers her age.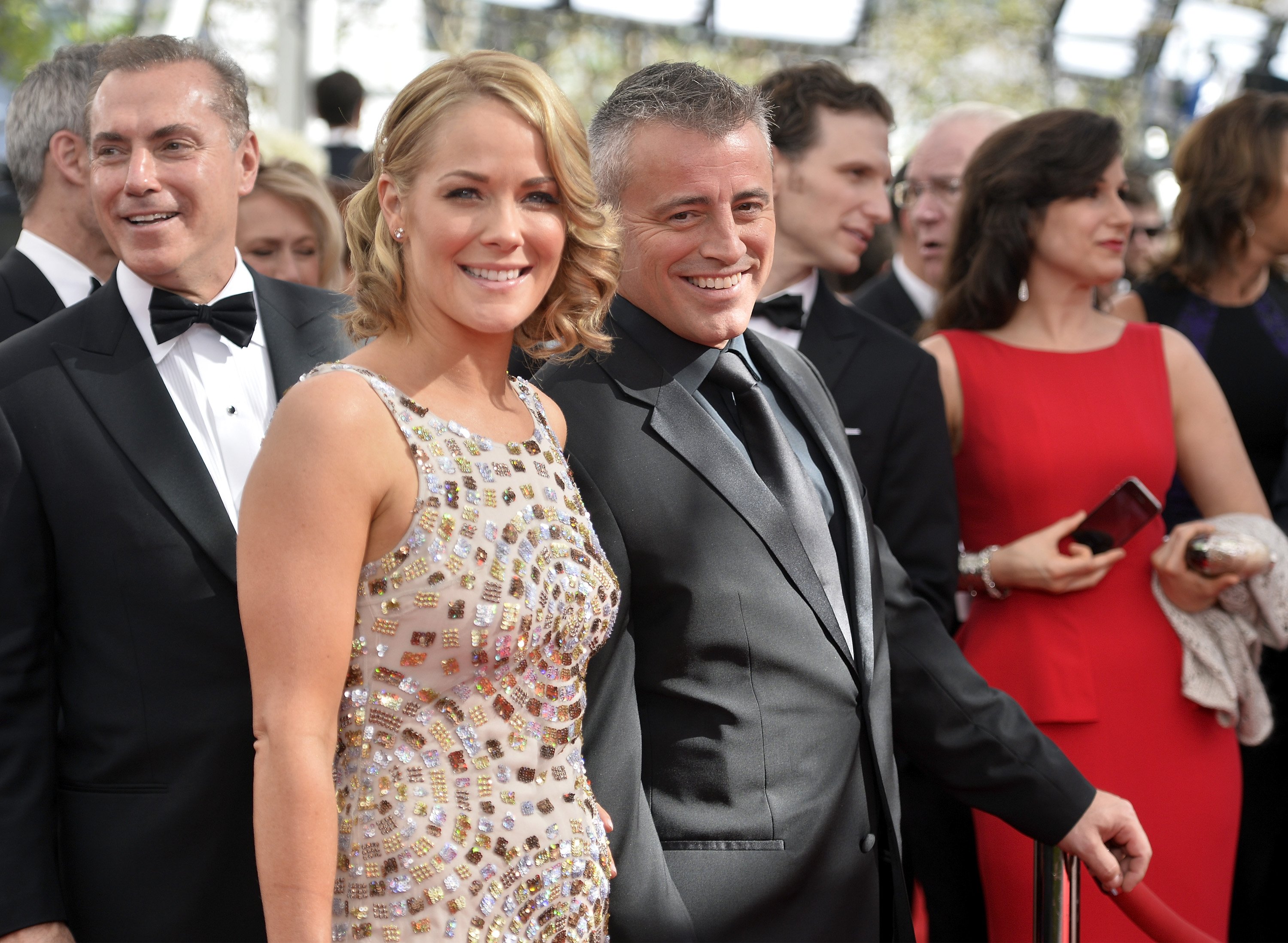 Matt LeBlanc and Andrea Anders arrive at the 65th Annual Primetime Emmy Awards held at Nokia Theatre L.A. Live on September 22, 2013 in Los Angeles, California. | Source: Getty Images.
But shortly after, Matt shocked Melissa with news on January 18, 2006, that he planned on moving out of their Encino, California home.
Melissa's hopes on reconciliation vanished when Matt's attorney informed her on March 30, 2006, that he would be filing for divorce. Matt had admitted to having an affair with his co-star on "Joey," Andrea Anders, and moved into a Los Angeles apartment close to the studio where the sitcom got taped.
The couple officially divorced on October 6, 2006, and the pair remain in contact as they share custody of their daughter, Marina.
MATTHEW PERRY
Two years after Matthew starred as Chandler Bing on "Friends," he started dating actress Lizzy Caplan. She made her film debut with a bit role in 2002's "Orange County" and starred as Janis Ian in "Mean Girls" in 2004.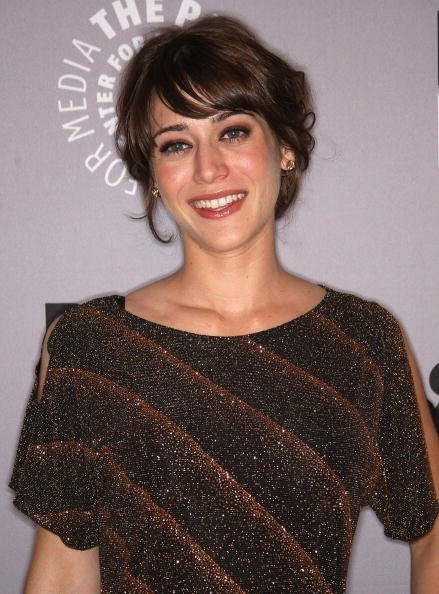 Actress Lizzy Caplan attends the Paley Center for Media Presents "Party Down" on April 21, 2010, in Beverly Hills, California. | Source: Getty Images.
Lizzy reached more success with "Cloverfield" in 2008, followed by the 2010 productions of "127 Hours," and "Hot Tub Time Machine."
The couple did such a great job of keeping their relationship private that their 2012 split only became public knowledge about a year later.
The actress continued building her acting career in hits such as "Master of Sex," which earned Lizzy an Emmy nomination, "The Interview," "The Night Before" and "Now You See Me 2."
In 2015, Lizzy started dating Tom Riley, and the pair eventually tied the knot over Labor Day weekend in Italy in September 2017.
DAVID SCHWIMMER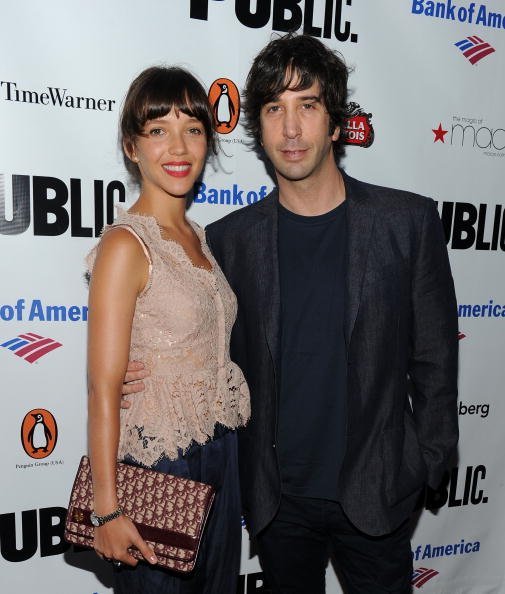 Zoe Buckman and actor David Schwimmer attend the 2010 Public Theater Gala at the Delacorte Theater on June 21, 2010, in New York City. | Source: Getty Images.
While David's "Friends" character, the neurotic paleontologist Ross Geller got married three times before ending up with Rachel Green, David has only been married once but have separated since.
David directed "Run Fatboy Run" in 2007 in London when he met the photographer Zoe Buckman. She worked as a waitress at the Cuckoo Club in the West End and ended up serving her future husband.
The couple secretly married during a small private ceremony on June 3, 2010, after announcing their engagement in March. Almost a year later, Zoe gave birth to their daughter, Cleo Buckman Schwimmer on May 8, 2011.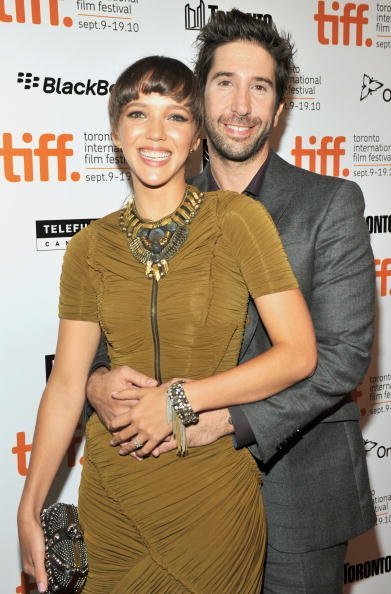 Photographer Zoe Buckman and director David Schwimmer attend the "Trust" Premiere held at Roy Thomson Hall during the 35th Toronto International Film Festival on September 10, 2010, in Toronto, Canada. | Source: Getty Images.
However, the couple decided to separate on April 5, 2017, and wanted time apart to "determine the future of our relationship." With the happiness of their daughter being their main priority, Zoe and David asked that their privacy be respected while they figure things out.
As a multi-disciplinary artist, Zoe's work in sculpture, photography, embroidery, and installation explores themes of feminism, equality, and mortality. In 2015, she became an Artist in Residence at Mana Contemporary.
Please fill in your e-mail so we can share with you our top stories!