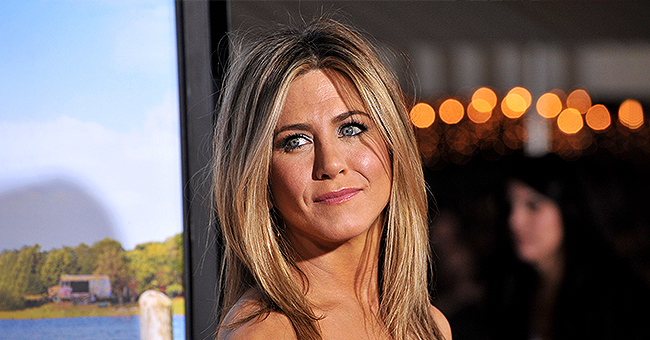 Shutterstock
'Friends' Star Jennifer Aniston Once Revealed Why She Doesn't Need Marriage and Kids to Be Happy
Jennifer Aniston is not your conventional woman. The "Friends" star does not believe in marriage as an essential part of a woman's life.
"We live in a society that messages women: By this age, you should be married; by this age, you should have children," she said in an interview with Elle.
"That's a fairy tale. That's the mold we're slowly trying to break out of," she added.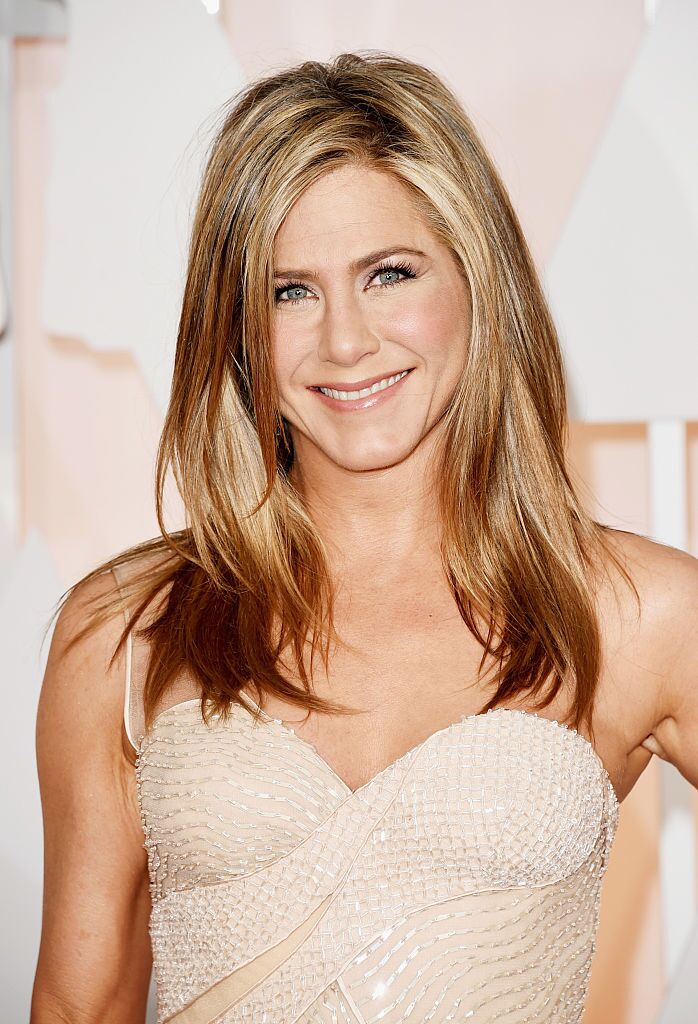 Jennifer Aniston at Hollywood & Highland Center on February 22, 2015 in Hollywood, California | Photo: Getty Images
Aniston continued, "That's part of sexism—it's always the woman who's scorned and heartbroken and a spinster. It's never the opposite. The unfortunate thing is, a lot of it comes from women.
"Maybe those are women who haven't figured out that they have the power, that they have the ability to achieve a sense of inner happiness."
SUCCESSFUL DESPITE THE DIVORCE
Aniston recently split with her second husband Justin Theroux after less than three years of marriage. They had been together as a couple for nearly seven years.
It was previously reported that Aniston has secretly dated two men since her split with Theroux.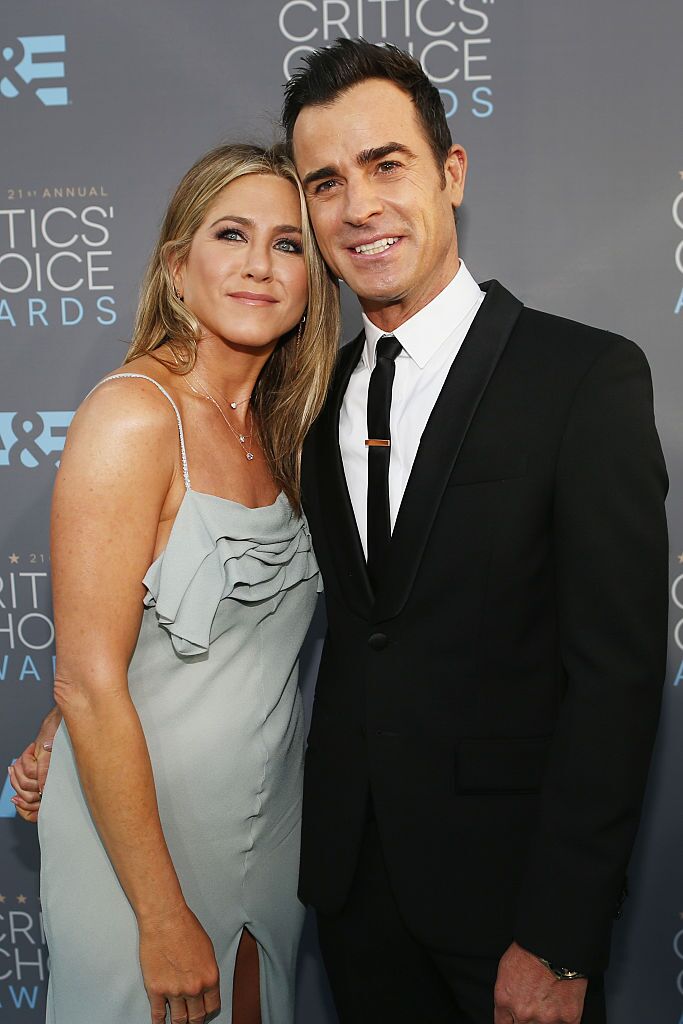 Jennifer Aniston and Justin Theroux at Barker Hangar on January 17, 2016 in Santa Monica, California | Photo: Getty Images
Her first husband was Brad Pitt, whom she divorced from in 2005. It was a breakup that sent shock waves across the world.
Their split came after Pitt became romantically linked to his "Mr. and Mrs. Smith" co-star Angelina Jolie.
Pitt and Jolie eventually married but also split after three years of marriage.
Aniston still regards her previous marriages as successful, saying:
"My marriages, they've been very successful, in [my] personal opinion.
"And when they came to an end, it was a choice that was made because we chose to be happy, and sometimes happiness didn't exist within that arrangement anymore."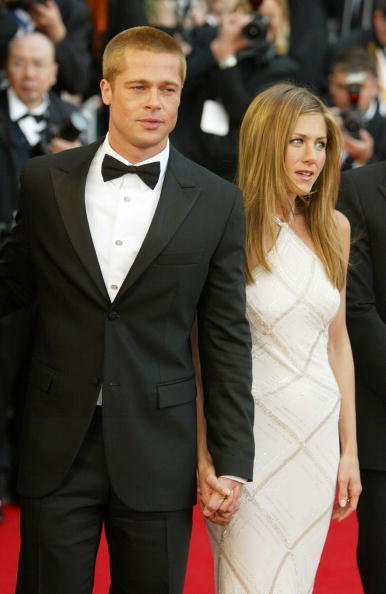 Brad Pitt and Jennifer Aniston at Le Palais de Festival on May 13, 2004 in Cannes, France | Photo: Getty Images
STRONG, INDEPENDENT WOMAN
As reported by Harper's Bazaar, Aniston wrote an open letter where she expressed her beliefs about marriage and motherhood.
She wrote: "We are complete with or without a mate, with or without a child… We get to determine our own' happily ever after' for ourselves."
It was previously reported that Aniston has secretly dated two men since her split with Theroux.
A source close to the actress revealed that Aniston has been keeping a low profile and has been cautiously secretive about her new courtships.
According to the source, her suitors were not actors by profession.
Please fill in your e-mail so we can share with you our top stories!