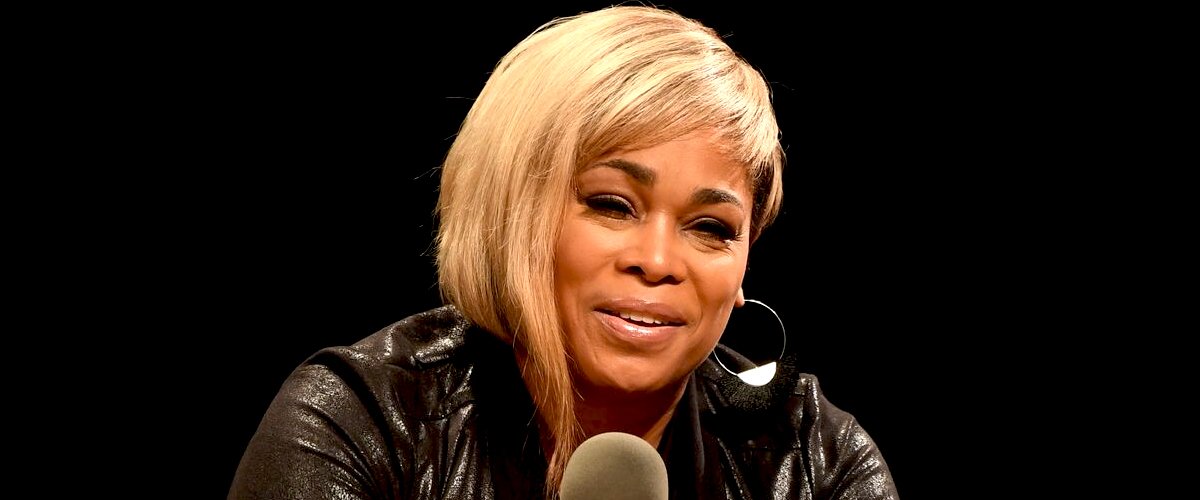 Getty Images
TLC's T-Boz on Living with Sickle Cell, an Incurable Crippling Disease: 'I Went through so Much'
Tionne Watkins, best known as T-Boz from the girl group TLC, has had a very successful career but also a very challenging life, mainly because of her health issues.
Born in April 1970, T-Boz initially joined Crystal Jones and Lisa "Left Eye" Lopes to form a group. Eventually, Crystal was replaced by Rozonda "Chilli" Thomas and the TLC band was established in 1991.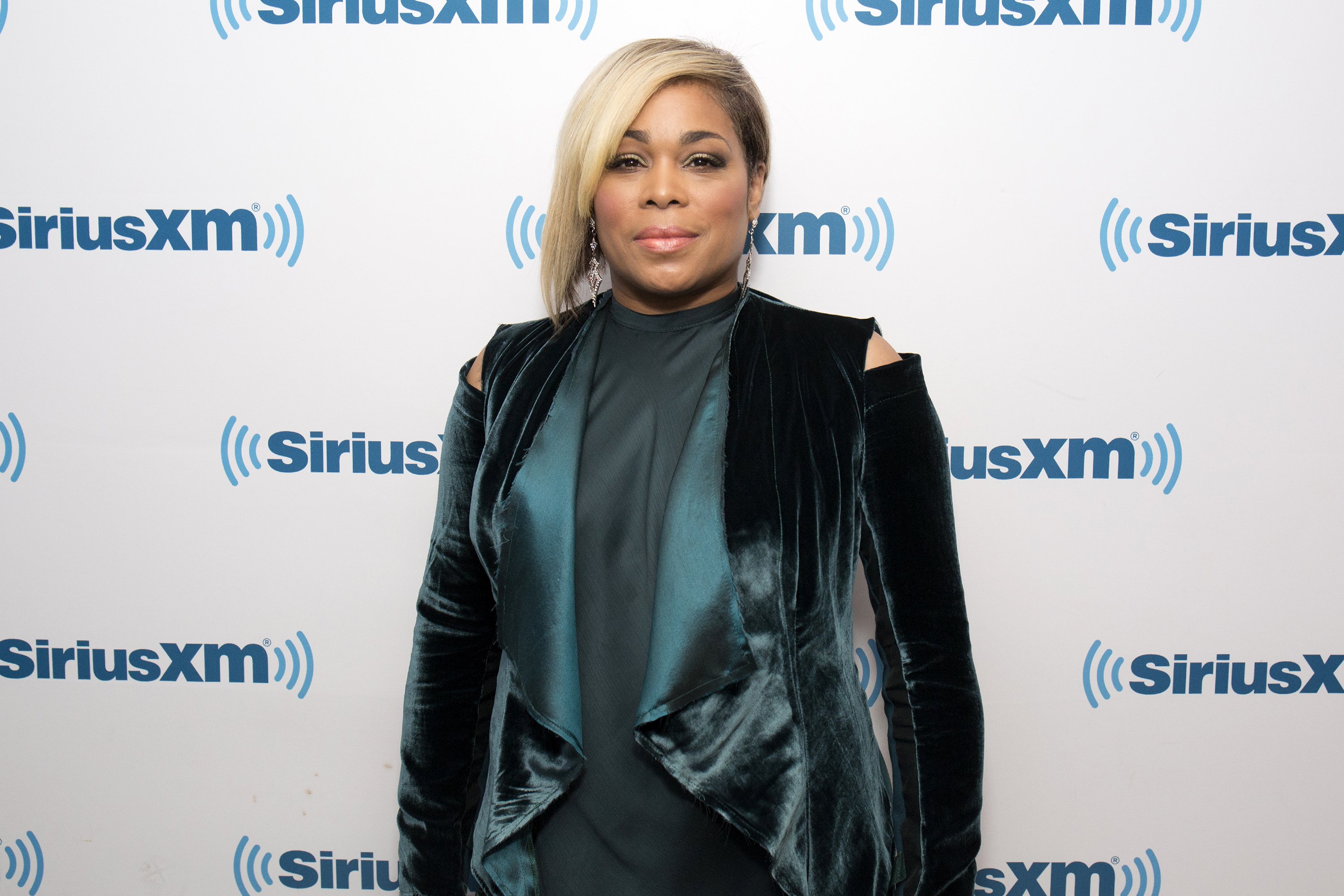 T-Boz at SiriusXM Studios in September 2017. | Photo: Getty Images
T-BOZ AND TLC
During the 90s, the trio was very successful. Apart from the fact that they recorded four multi-platinum albums, one of them, "CrazySexyCool," received a diamond certification from the RIAA.
At the moment, TLC is the best-selling American girl group of all time. Only the British group the Spice Girls has sold more records worldwide than TLC.
As per T-Boz's romantic life, she was married to rapper Mack 10 between 2000 and 2004. During their time together, they had one daughter, Chase Anela Rolison, born in October 2000.
Apart from that, the singer adopted a boy, Chance, in 2016, when the kid was only ten months old.
T-BOZ'S HEALTH ISSUES
Unfortunately, T-Boz's health has been very frail, to say the least. When she was younger, she was told she wouldn't live past 30. The singer was born with a blood disorder known as Sickle Cell Disease.
According to Mayo Clinic, it is an inherited form of anemia "in which there aren't enough healthy red blood cells to carry adequate oxygen throughout your body." Symptoms include episodes of pain, frequent infections, vision problems, and delayed growth.
In her book "A Sick Life: TLC 'n Me: Stories from On and Off the Stage," she shared plenty of details on her experience.
When she was a baby and even growing up, she would cry for no apparent reason, leaving her parents and doctors in charge of her dumbfounded. Thankfully, an Indian doctor at the Mercy Hospital in Des Moines found the problem in 1977.
The same doctor told T-Boz, who was only seven years old by the time, that she would not live past 30. He added that the singer could never have babies and that she would be disabled for her entire life.
Since she is 49 years old nowadays, it is fair to say that she outlived her doctor's prognosis. It has not been easy, though. Talking to Robyn Roberts, she said of her illness: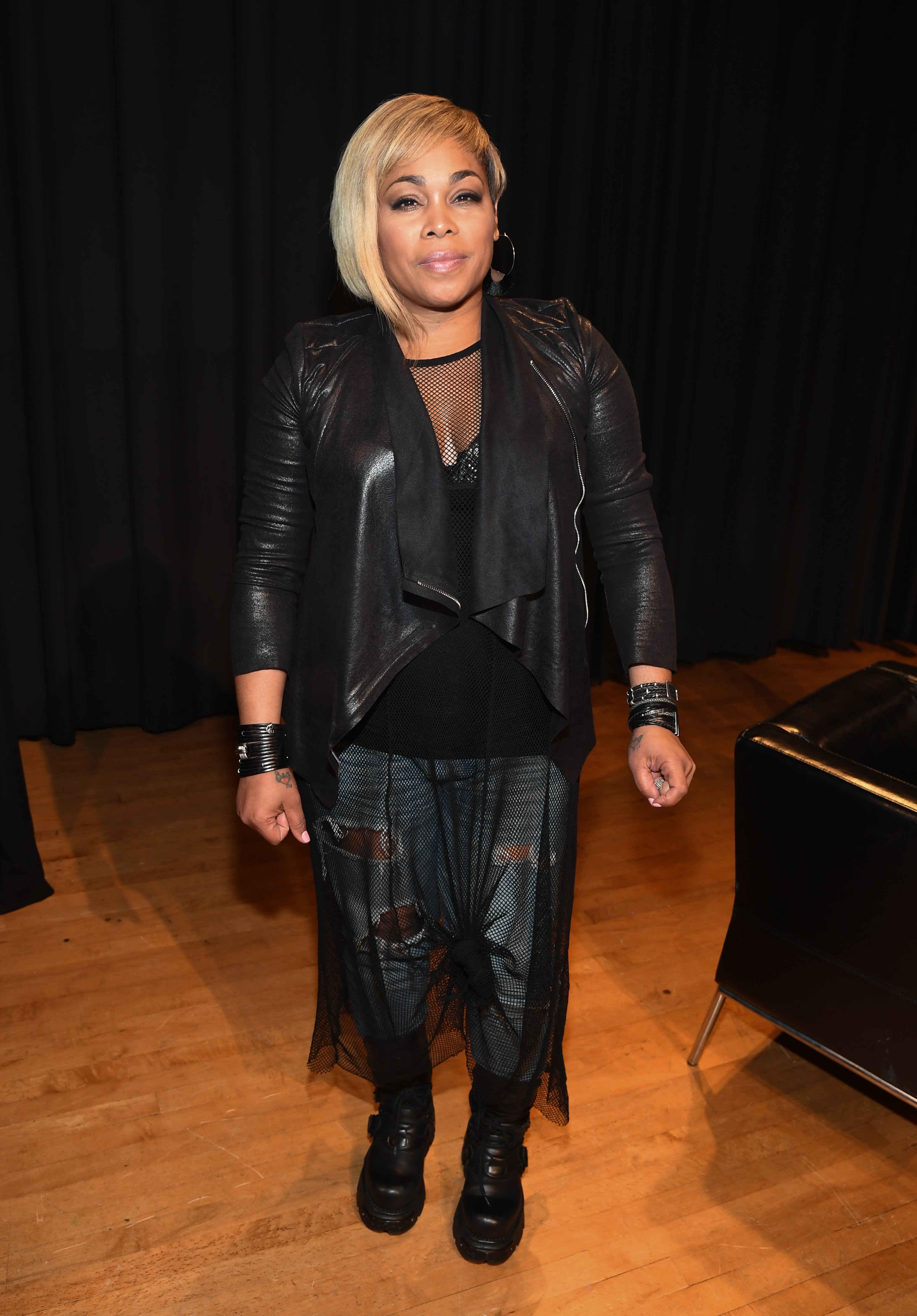 T-Boz on October 9, 2017 in Atlanta, Georgia | Source: Getty Images
T-BOZ DEALING WITH BRAIN TUMOR
"The easiest way to describe it is oxygen isn't getting to our vital organs. So, if it's your legs, you can't walk. Your arms, you can't even hold a pencil and write ... I went through so much."
If things were not difficult enough for T-Boz, she revealed in October 2009 that doctors had found a potentially fatal brain tumor three years before. After undergoing surgery, she got better.
Talking to ET, however, she revealed that she felt devastated after being diagnosed with a brain tumor in 2006. The singer shared that she cried in disbelief, wondering why such a bad thing was happening to her since she had had enough already.
It was the fear of leaving behind her daughter, who was six years old, that made her fight the tumor. Finding a doctor willing to perform the surgery to remove the tumor was also challenging, given her sickle cell condition.
DIGGING INTO T-BOZ'S FEELINGS
After surgery, she spent three-and-a-half years to recover fully. During that time, she kept asking when the entire situation would end. Even now, she still feels insecure when smiling as she doesn't like her "crooked smile," as she described it.
T-Boz also pointed out that she was doing things that she thought would never be able to do again, like dancing, turning, and spinning. The T in the TLC group also labeled her experience as a "blessing and a miracle."
Shortly after giving birth to her daughter, T-Boz faced another challenging health issue. After breastfeeding Chase, she fell into a coma due to the sickle cell.
Shortly after she woke up, her mother told the nurse to place baby chase on her heart. When she was there, Tionne's mom whispered, "You have someone to live for." According to the singer, her words pushed her through the coma.
Nowadays, T-Boz is still fighting sickle cell disease but is cancer-free. Chase grew up to be a beautiful woman, as shown in plenty of social media posts.
Chance is still young, but he will definitely be proud of his mom when he gets older.
Please fill in your e-mail so we can share with you our top stories!