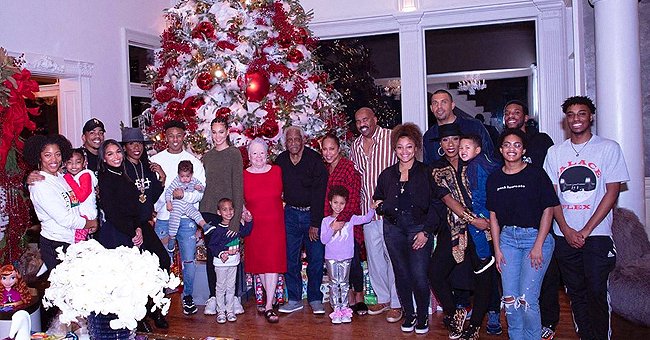 Instagram/marjorie_harvey
Steve Harvey's Big Family Glows with Joy as They Pose Together at the Christmas Tree in a New Snap

The well-known comedian and TV presenter shared the festivities of the season with all his close family, along with his current wife Marjorie Harvey.
In the photo shared by Harvey's wife on her Instagram account, we can appreciate the whole family gathered at the foot of the decorated tree, from the Brandi and Karli twins to the children of Marjorie.
It is not easy to gather so many people who have different commitments and obligations, but getting everyone to stop their activities to spend the holidays together talks about love and family union.
PATRIARCH
Harvey married Marjorie in 2007 and has four children, Brandi, Karli, Broderick Jr. and Wynton, from previous marriages, and Marjorie's children also from a previous relationship.
Majorie's children: Lori Harvey, Morgan Hawthorne, and Jason Harvey also attended the meeting with their partners. Regarding having it all under the same roof Marjorie said:
"We knew this was right. But I just told them, 'Everyone is included. Everyone has access to their parents. Whatever you didn't have before, don't let that interfere with what you can have now."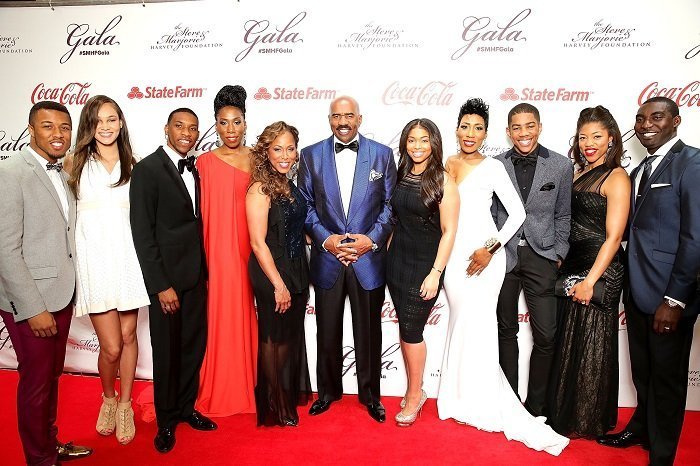 Steve Harvey and family I Image: Getty Images
SUCCESSFUL PROFESSION
Steve is not only the patriarch of his great blended family, but he has also been a successful comedian for more than two decades.
Harvey has appeared in movies and had his own television show in the early 2000s. He is currently a presenter of games and talk shows during the day.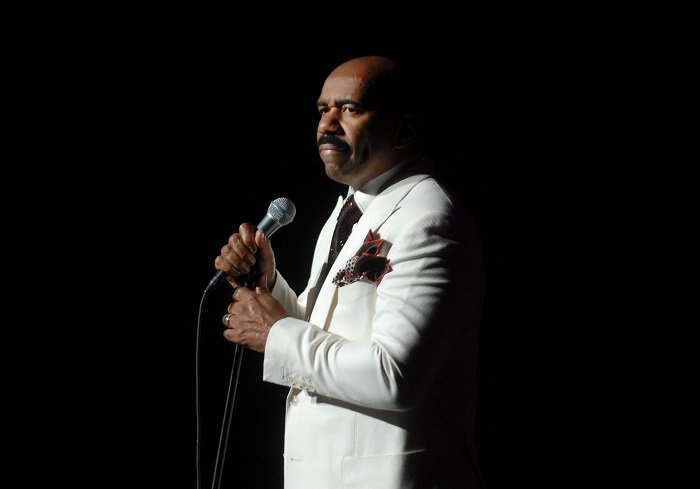 Steve Harvey I Image: Getty Images
PROUD OF HIS CHILDREN
For a few years, while he began his career as a comedian, Steve moved away from his elder daughters and hardly shared with them. However, their relationship has been reestablished and they spend time together.
I couldn't be more proud of their twins who are successful and well-prepared women, who are making a difference to make way for generations that follow in their footsteps as wives, mothers, and professionals.
His sons have also established themselves, managing their lives and careers without having to rely on the fame or relationships of their famous father.
SUCCESSFUL MARRIAGE
Now that the years have passed, Steve is a family man who values his closest affections, starting with his wife Marjorie. After more than a decade together and raising three children, the couple remains in love as at the beginning.
Just look at the photos they share and the way they stay close to each other, supporting each other and showing that they are important to each other. That way you protect and build love.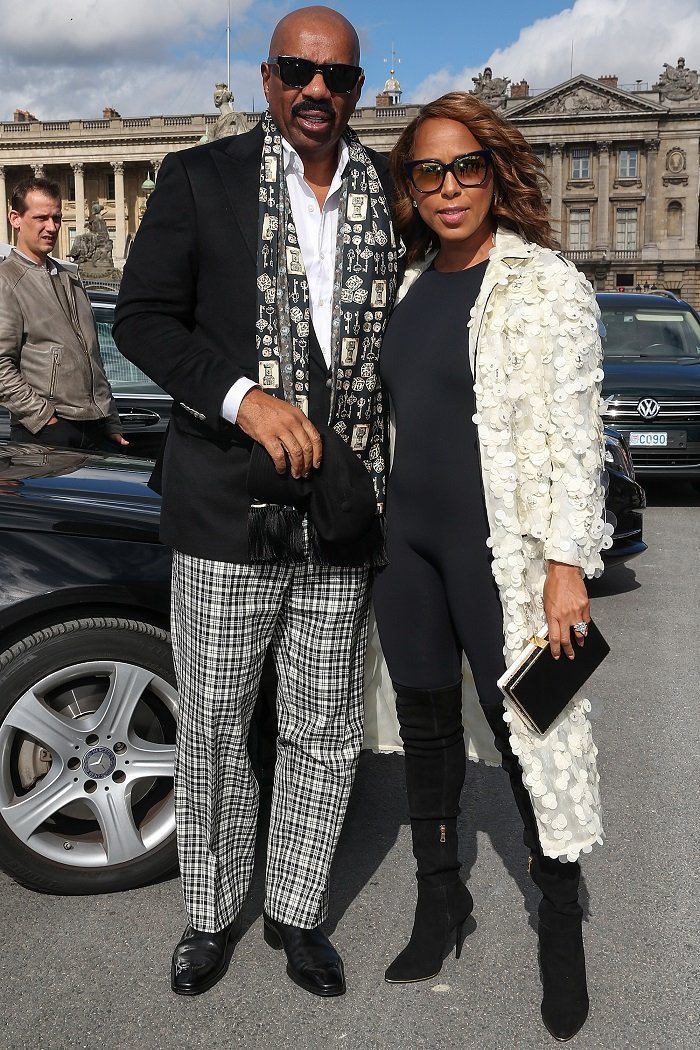 Steve Harvey and wife Marjorie Harvey I Image: Getty Images
FAMILY HOLIDAYS
For Harvie's family, it's important to spend time together, so they usually travel to see different places and share as a family. Having a blended family is difficult because everyone comes from a broken place.
Sometimes one of the members of the big family cannot accompany him for his commitments, but it is usual for them to join and travel taking advantage of sharing and making memorable moments for the little ones.
Please fill in your e-mail so we can share with you our top stories!