Michael J Fox Poses with Son and Daughters at Angkor Wat
Michael J Fox and his wife Tracy Pollan are spending their holidays with family in a relatively distant part of the world. It involves scenic temples and incredible sunsets. 
Michael J Fox, 58, is enjoying his life to the fullest in spite of a setback. The actor, who's been a victim of Parkinson's disease since 1991, is off in Cambodia with his loved ones. 
On Saturday, his wife, Tracy Pollan, shared gorgeous pictures from their vacation, and it was amazing to see all four of the children looking so big. The post is found below. 
Michael's lookalike son
In a slideshow of five photos, Michael and Pollan posed with their son and three daughters at various parts of the Angkor Wat Temple. The very first showed the entire family.
The couple sat in between their son, 31-year-old Sam Michael Fox, who is a lookalike to his famous dad. Sam has opted to be part of the sales department for a startup company.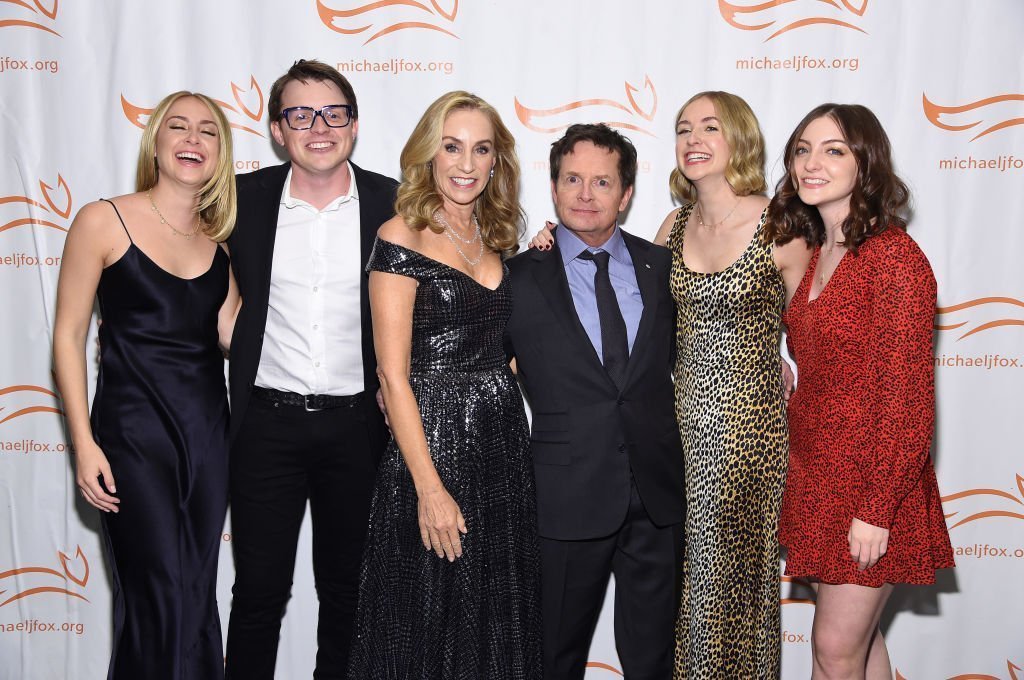 Big, beautiful family
Next to Sam was 18-year-old Esmé, who wore a blue dress as she sat on the step at the site. On the opposite side, twin sisters Aquinnah Kathleen and Schuyler Frances, 24, also sat wearing sunglasses.
In the last two pictures, Michael posed with his son, and Pollan stood with two women, respectively. The girls stood in front of a gorgeous orange sunset for the snap. 
The plan as empty-nesters
The trip won't be the last for the longtime couple. Back in November, Michael spoke to People about the fact that their kids will soon make them empty nesters and their plans for the future. 
"We are going to do some traveling!" he told the outlet. At the time, the "Back to the Future" star was attending a benefit for his foundation, which focuses on Parkinsons' research. 
Michael and Tracy's story
Unsurprisingly, Pollan joined Michael for the annual benefit. The pair have been happily married since 1988. They originally met on the set of "Family Ties," where they worked together. 
They were both in relationships before starting to date after co-starring in 1988's "Bright Lights, Big City." It only took seven months for Michael to propose. 
Father's Day dedication
Not long after, their son came along, and then, three more. Last Father's Day, Pollan celebrated her husband as a dad with a sweet picture showing him and all their kids. 
The girls all wore patterned dresses in the shot while Michael and Sam wore suits. We wish Michael and his beautiful family a Happy New Year and all the best for the future.