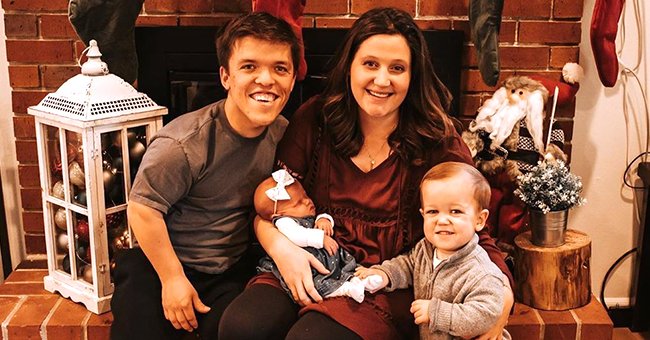 Instagram/toriroloff
Glimpse into Tori and Zach Roloff's Uncommon Relationship
The "Little People, Big World" veteran couple Zach and Tori Roloff are leading a wonderful life with their family. However, some things make them an ordinary yet extraordinary couple. Here's a dive into their relationship.
For the fans of LPBW, this might not be a big surprise, but it will be for the people who got hooked with the show later on. Tori Roloff (née Patton), just like many others from her town, used to work at the Roloff farm.
Although workplace relationships aren't uncommon, falling in love with your quasi-boss is rare. Apparently, Zach is the one who had a huge crush on for Tori. She talked about how she found out to "PEOPLE."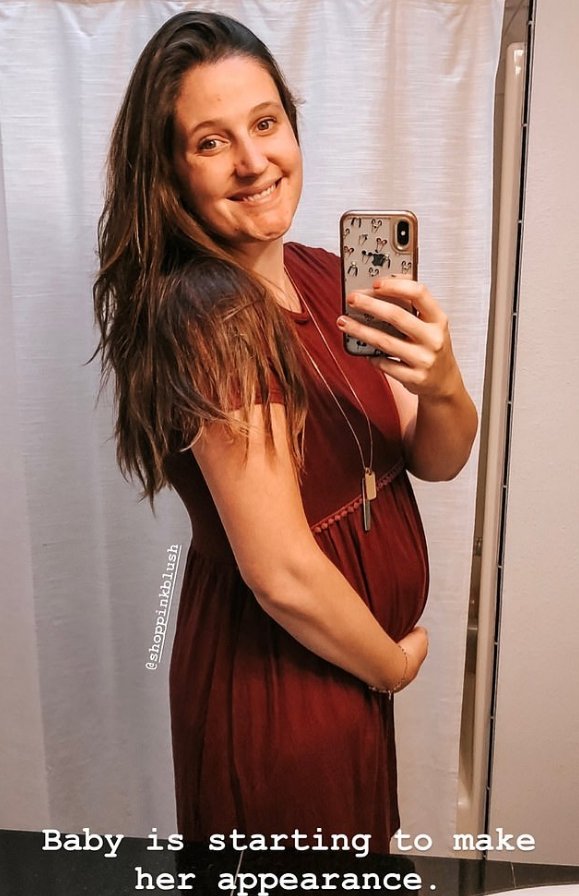 Tori Roloff's post about her pregnancy. | Source: Instagram//toriroloff
THE LOVE SPARKED
The reality star talked about how a coworker brought in the news. They told her that Zach thought she was cute, but he never thought she would go out with him.
Eventually, they went on a date that that lasted five hours. The couple has been going strong ever since. Zach talked about his now wife and said that she broke him out of his shell and made him more social.
"She gave me confidence," he added. The couple tied the knot back in July 2015 outside the Roloff family farm in a nature-themed wedding. About 200 guests witnessed the ceremony.
THE NEW LIFE AND NEW ROLES
Hurray, the relationship leveled up! However, with new levels come new issues as well. Tori, for one, faced a dilemma when filming came into the picture.
After she became a part of the Roloff family, she was also a part of LPBW. It was a massive step for her, and she revealed that it was "terrifying."
She added that they were a unique pairing with so much to share, but it was intimidating, nonetheless. As the years went by, Tori realized that she shouldn't care about what other people think thanks to the show.
EXTENDING THE FAMILY
Fast forward two years, and Zach, who never imagined that he would get married, extended his family with Tori and welcomed their first child, Jackson, on May 12, 2017.
However, the pregnancy brought forth an argument concerning dwarfism. On an episode of LPBW, Tori exclaimed that it was scary for any parent to hear that their child might be "different."
Zach, who also has achondroplasia, the most common type of dwarfism, didn't take Tori's comment well. "But to me, that's not different. He's just like me!" he shot back.
THE FAMILY GROWS YET AGAIN
Although Tori might not have meant to hurt her husband's feelings, her words were stronger than sticks and stones for Zach. After the birth of little Jackson, Tori talked to "PEOPLE" about the newborn.
"I just pray that he's caring and thoughtful, like his father," she said. Zach added to her remark and said, "Whatever he wants to do in life, we're going to find a way to help him do it. That's our job in life now."
The family already had Jackson and a puppy named Murphy, but there's a second bundle of joy in their lives, and her name is Lilah Ray Roloff. She came into the world on November 19.
NOT AN EASY PREGNANCY
The little angel was born at 6:52 p.m., weighing eight lbs., nine oz., and measuring 18½ inches long. Although it's hard to imagine the little tyke giving her mum any issues, the second pregnancy took a toll on Tori.
The reality star uploaded a sweet picture with Jackson and mentioned that her second pregnancy was harder. She said that she was suffering from pubic symphysis pain.
She even asked her fans through her Instagram story about any home remedies because she didn't want to take medication. Her fans provided some remedies to ease the expectant mother. One fan even left a hilarious suggestion that said, "give birth."
Please fill in your e-mail so we can share with you our top stories!