Tori Roloff Asks Fans for Suggestions of Pain Relief Remedies for Pubic Symphysis
"Little People Big World" star Tori Roloff revealed that she is having some medical issues during her second pregnancy and asked her fans on Instagram if they have a solution for it. 
The "Little People Big World" star is expecting another bundle of joy in her life. She already shares an adorable 2-year-old Jackson with her husband, Zach Roloff. 
Although the couple is eager to welcome their second baby, Tori's body doesn't seem to be giving her the easiest time.
According to her recent Instagram story, she is currently suffering from pubic symphysis pain. The mother-of-one resorted to asking for some pain relief remedies to her fans, particularly mothers, on Instagram.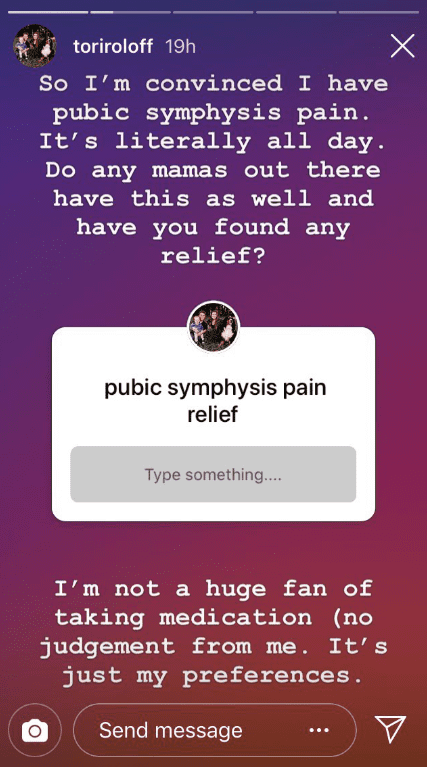 "So I'm convinced I have pubic symphysis pain. It's literally all day. Do any mamas out there have this as well and have you found any relief?" she inquired.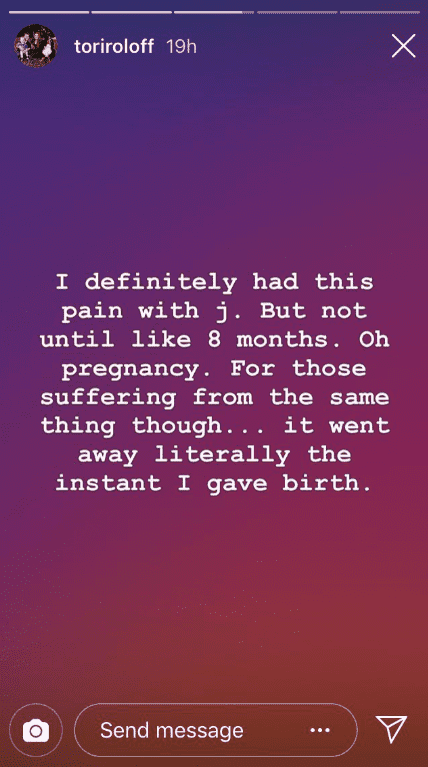 TOP REMEDIES SUGGESTED BY TORI'S FANS
Though the condition causes little to no risk for the baby, it is extremely painful and uncomfortable for an expectant mother.
The star's post called for remedies but she mentioned that she is not open to all of the alternatives.
"I'm not a huge fan of taking medicine (no judgement from me, It's just my preferences," she shared.
Her fans bombarded her with possible remedies but she picked a few that stood out. The top suggestions from her fans were physical therapy, chiropractor, belly hands, yoga ball, and comically, giving birth.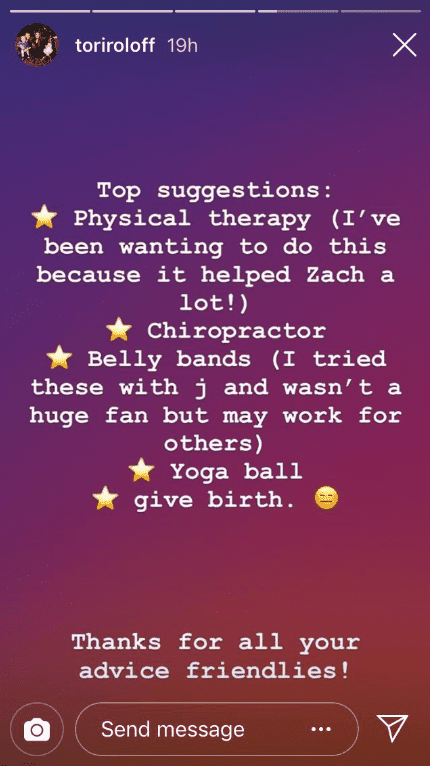 TORI'S SECOND PREGNANCY "TOUGHER" THAN THE FIRST ONE
On July 7, Tori revealed how her second pregnancy has been "a lot harder" than her first one.
"Hearing people ask me if I'm sure it's not twins definitely does not help (for all our sakes-don't ever ask a woman this question. Like ever). It's been hard to really enjoy this pregnancy because I've let my own body image issues get in the way," she revealed.
Nine days later, she posted another picture of her growing belly, letting her fans know that she was feeling better than she did during the first trimester of her pregnancy. 
"I'm 20 weeks now," she wrote. "I'm feeling a lot better now than I did in my 1st trimester. My belly button never returned after Jackson and is becoming even less visible now."
The doting mother was having difficulties enjoying the experience of being pregnant, but she seems to be going strong.