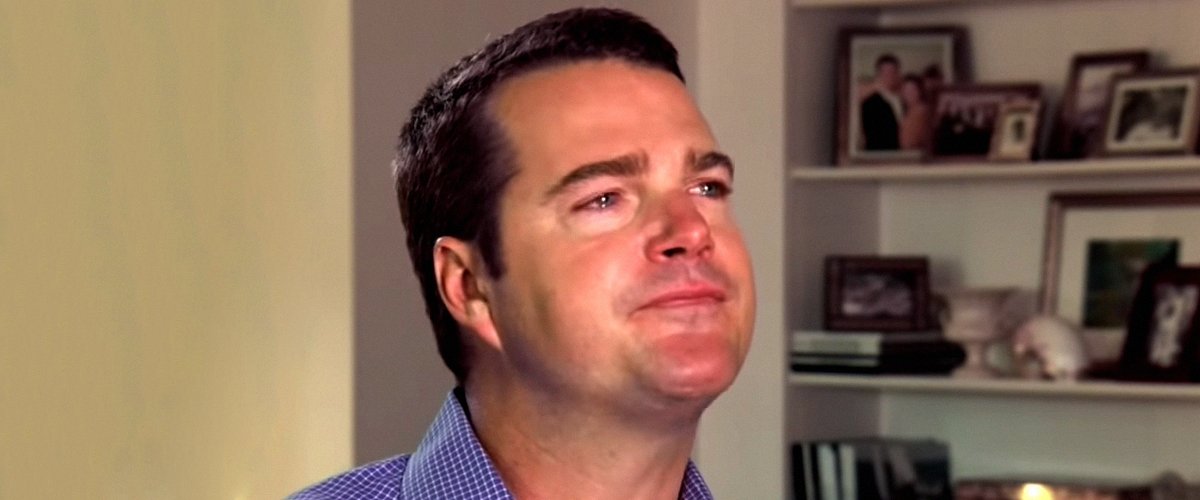 Youtube/TLC
Chris O'Donnell Opens Up about His Parents: 'I Still Get Choked Up Talking about Dad'
Chris O'Donnell had the best role models anyone could ask for — his parents. Their impact on his life is so profound that he gets teary-eyed talking about it.
Parents are the first people to have any form of influence on their children, and for the actor, Chris O'Donnell, his mom, and dad are his role models. Speaking in an interview for TLC's "Who Do You Think You Are," he said:
"I had an example of a great role model with my parents."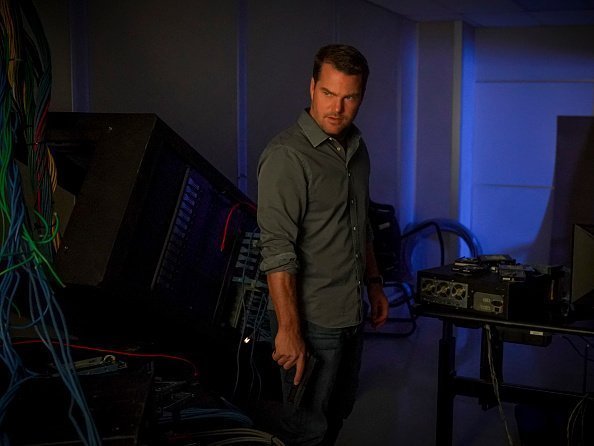 Chris O'Donnell on set of NCIS: Los Angeles | Photo: Getty Images
O'Donnell recalled that his father, William O'Donnell came into the world in 1928, and;
"He was totally a self-made man who always puts his family first. And it's funny; I still get very choked up just talking about dad, even just now."
The "NCIS: Los Angeles" star's father passed away in 2011, and it motivated the actor to learn more about his family's history. Chris also wanted a way to maintain the connection he had with his dad.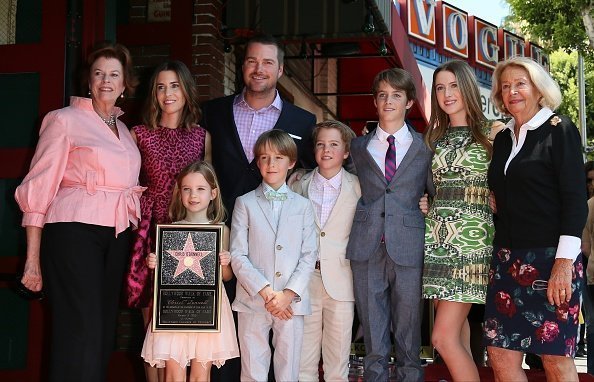 Caroline Fentress, Maeve O'Donnell, actor Chris O'Donnell, Finley O'Donnell, Charles O'Donnell, Christopher O'Donnell and Lily O'Donnell attend a ceremony honoring Chris O'Donnell with the 2544th Star on Hollywood Walk Of Fame | Photo: Getty Images
William's influence also led to his son choosing to have a family over what he called "Running around in Hollywood." O'Donnell got married to Caroline at 26, and after two decades together, the couple shares five kids.
The actor often lacks words to describe how much he loves his family
The actor's mother, Julie O'Donnell, on her part taught the "Men Don't Leave" star the value of getting things done himself. It was a lesson in self-reliance that helped the dad-of-five learn independence early in life.
As the "Scent of A Woman" star once told Parade:
"It's that mentality where you'll do it all by yourself to get it done just the way you want."
That mindset and upbringing contributed to O'Donnell's determination to step away from the spotlight after his early success in "Batman Forever." It is a decision he has never regretted.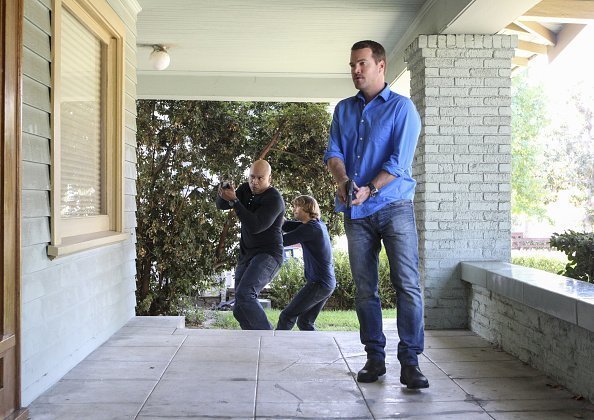 Chris O'Donnell on set of NCIS: Los Angeles | Photo: Getty Images
Although he was 25 at the time, the "NCIS: L.A." star understood the value of having a stable home life. That knowledge increased when he became a father to Lily, Christopher, Charles, Finley, and Maeve.
The actor often lacks words to describe how much he loves his family, but running into a train track to keep them from harm, summarizes it perfectly. Family brings O'Donnell the "Highest" contentment.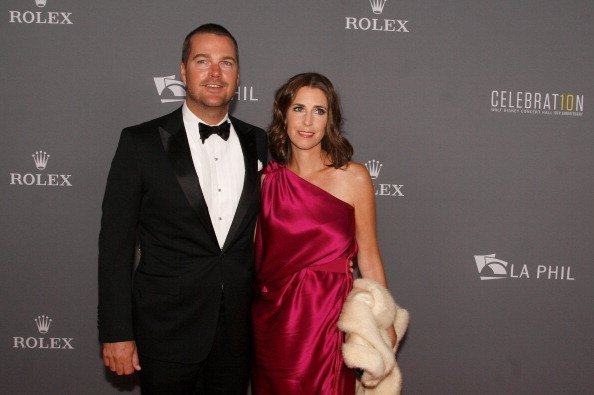 Actor Chris O'Donnell (L) and Caroline Fentress arrive at the Los Angeles Philharmonic's 10th Anniversary Celebration at Walt Disney Concert Hall in Los Angeles, California | Photo: Getty Images
However, the actor who is the last of seven children does not have things all figured out. He faces challenging situations with his kids, and have to rely on the wisdom gained from his parents in such times.
O'Donnell acknowledges that his "Super role models" have helped him in more ways than one in his life. He is nothing without William and Julie's influence, and everything because they raised him right.
Please fill in your e-mail so we can share with you our top stories!