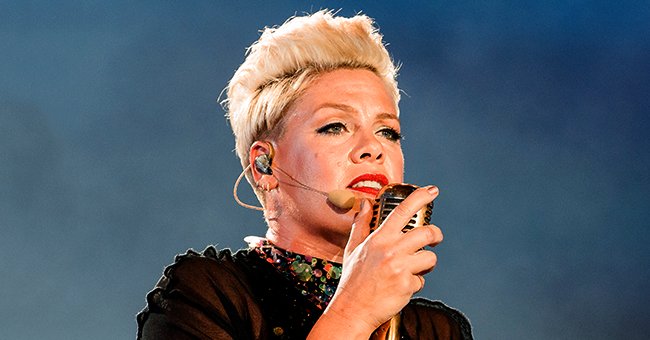 Getty Images
Pink Claims It's 'Impossible at Times' to Combine Touring with Family
Pink opens up about how she juggles balancing her career and making time for her family. She admits that touring can take an emotional toll on her as she tries to prioritize her children.
Gone are the days when Pink would be on the road partying, staying out late and getting into alleged backstage fights with Christina Aguilera.
The pop star is now married to motocross racer Carey Hart, and the couple has two children, Willow Sage, and Jameson Moon.
It is safe to say that her tour bus is looking a little different these days with her family of four. Since becoming a mother and a wife Pink always them by her side.
Despite a sometimes rocky marriage with Carey, which has seen the couple split twice since getting married in 2006, she admits to going to counseling to help them work on their issues.
2019 was a big year for Pink, in August she wrapped up one of her biggest tours to gate. The "Beautiful Trauma World Tour" included 157 stops around the world, and raked in $397.3 million.
According to Billboard, the tour turned out to be the decade's highest-grossing tour by a woman. It also earned her the honor of being the second biggest female tour in history, behind Madonna's "Sticky & Sweet Tour" in 2008 and 2009.
Shortly after the birth of her first child, a daughter named Willow, she promised herself that she would stop touring once her daughter was at the age that she was going to school.
Willow is now seven-years-old, and the couple has a second child, so it's safe to say that Pink didn't stick to her original plan.
Achieving all that success hasn't been easy for the star because she has to uproot her children and bring them along when she travels, she explained:
"There have been many times when I have been sitting in the corner of arena bathrooms crying and saying to myself, 'There's a reason why women don't do this, there's a reason why moms don't do this, because it's [expletive] impossible at times."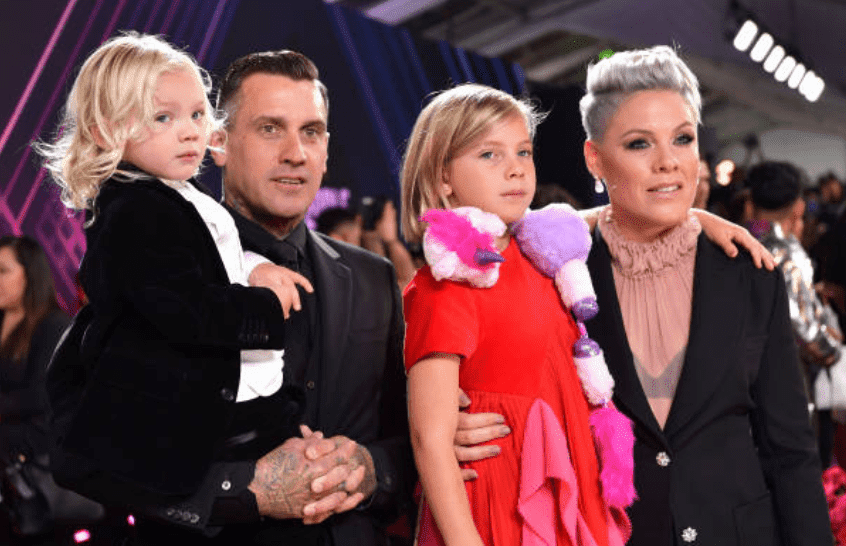 Carey Hart, Pink, Jameson Moon Hart, and Willow Sage Hart arrive on the red carpet at the 2019 E! People's Choice Awards, on November 10, 2019 | Source: Emma McIntyre/E! Entertainment/NBCU Photo Bank via Getty Images
Pink says said recently while on tour, Willow complained about wanting to be home so she could do things like doing "BMX, swim team and gymnastics."
She admits that her daughter's request has been a turning point that has made her open to a Las Vegas residency or touring less.
Please fill in your e-mail so we can share with you our top stories!