Aaliyah's Mother Addresses New Allegation against Singer on 'Surviving R. Kelly' Docuseries
Aaliyah's mother, Diane Haughton, slams sexual claims against the late singer on the new "Surviving R. Kelly" documentary. 
Diane Haughton has kept a quiet life since the death of  Aaliyah, but because of the new "Surviving R. Kelly" documentary that implicates the late singer, she decided to speak up and defend her daughter.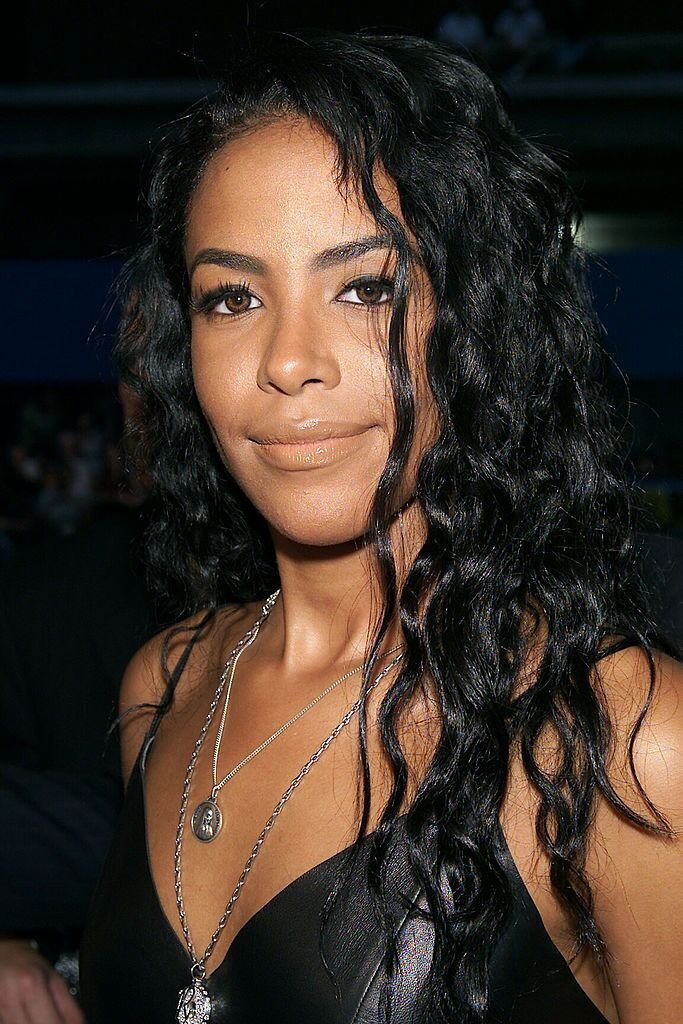 CLAIMS ABOUT AALIYAH IN THE "SURVIVING R. KELLY" DOCU-SERIES
In the three-part documentary which premiered on January 3, Kelly's former backup singer Jovante Cunningham claims she witnessed Kelly and Aaliyah engaging in some "things that an adult should not be doing with a child."
Aaliyah was allegedly married to Robert Kelly from August 31, 1994 to February 7, 1995. 
DEBUNKING CUNNINGHAM'S STATEMENT
Debunking Cunningham's statement, Diane Haughton released her own saying that the claims were false and that she's never seen Cunningham throughout Aaliyah's career. 
Haughton's statement came from the Aaliyah For Mac Twitter account, which was e-mailed to the said account by Aaliyah's brother, Rashad Haughton. Its credibility was confirmed after Rashad himself re-tweeted the article on the statement on his account. It read: 
"My husband and I were always on tour with her and at interviews and every place she went throughout her entire career. Whoever this woman is, I have never seen her before anywhere on planet earth, until now."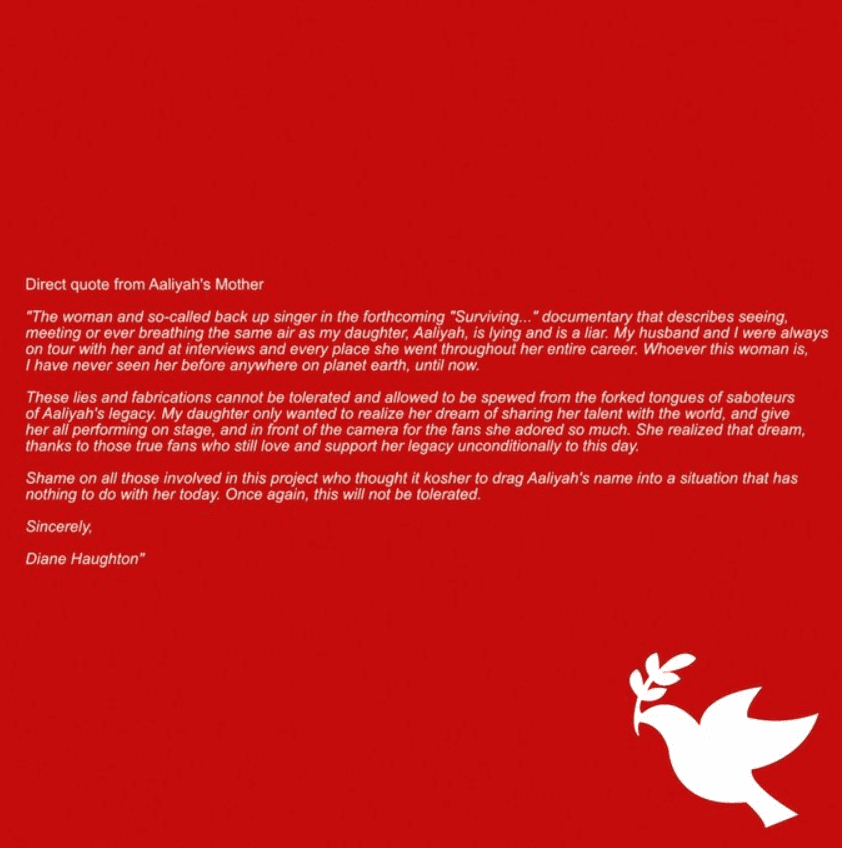 R. KELLY AND AALIYAH'S ALLEGED MARRIAGE
R. Kelly and Aaliyah's relationship has never been confirmed publicly, but it has been said that Aaliyah was allegedly married to Robert Kelly from August 31, 1994, to February 7, 1995. 
Since then, he refused to speak about the marriage out of "respect for Aaliyah, and her mother and father," whom he says asked him personally not to speak about it ever again. 
Aaliyah died at the age of 22 after her private plane crashed on August 25, 2001. 
ANOTHER BRIBERY CHARGE FOR R. KELLY
Just this December 2019, R. Kelly faced yet another case as he allegedly purchased a fake ID for Aaliyah in order to marry her in 1994. At the time, records stated that she was 18-years-old, three years older than she really was at the time. 
However, in the past, Kelly denied knowing that Aaliyah was not 18 during their marriage, even claiming that the singer "lied" to him about her age. An old interview of Kelly re-emerged this year, though, and it proved that he was aware of how young the singer actually was at the time. 
Aaliyah wanted nothing to do with R. Kelly after they called quits on their controversial marriage, ex-boyfriend and Roc-A-Fella co-founder Damon Dash claims in upcoming dochttps://t.co/W9fREt4txF

— Daily Mail Celebrity (@DailyMailCeleb) January 2, 2020
THE HAUGHTON FAMILY SEEKING PEACE
After losing their daughter so tragically almost 19 years ago, Diane and the rest of the Haughton family have been asking for peace. It seems that it won't be so easy for them to get now that the "Surviving R. Kelly" documentary implicates Aaliyah in many ways. 
Aaliyah's ex-boyfriend Damon Dash says she was 'the sacrificial lamb' in R. Kelly 'cover-up' https://t.co/Y1qyaxmhD2 pic.twitter.com/oWAQWyWLtx

— Yahoo Entertainment (@YahooEnt) January 3, 2020
The family made it clear that they will not be tolerating any slander of the late Aaliyah, and that they are ready to face all those who are spreading lies about her.