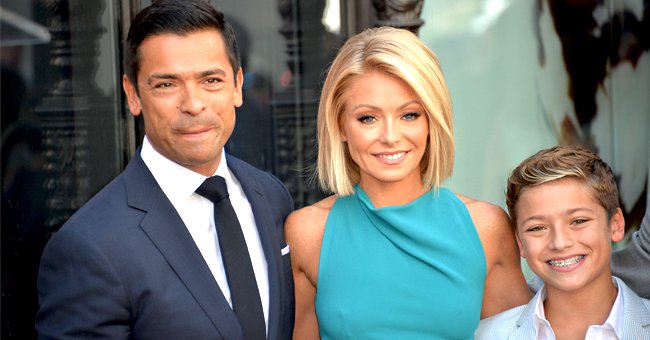 shutterstock.com
Facts about Kelly Ripa's 16-Year-Old Son Joaquin Consuelos from Viral Wrestling Video
Meet Joaquin Consuelos; he is the youngest out of three children to one of Hollywood favorite couple Kelly Ripa and Mark Consuelos.
Joaquin Consuelos made headlines a month ago when his father Mark Conseulos got into a heated argument with one of his opponents at a wrestling tournament.
According to TMZ, Mark flew into a rage when Joaquin's opponent ripped his headgear off. As he rushed to the mat to confront the other teenager, a video captured another parent step in to hold him back.
It is reported, in an attempt to also intervene, other concerned parents yelled at Mark to get off the mat, and tried to call him down.
He eventually stormed out of the gymnasium to cool off and returned to watch his son compete in the rest of the tournament. Kelly Ripa was also there but remained in her seat.
Unfortunately, Joaquin lost that match, but in the video that went viral, he was pictured showing true sportsmanship when he still managed to complete his match and shake his opponent's hand in the end.
16-year-old Joaquin is the youngest of Kelly and Mark's children. The couple ia also parent's to Lola and Michael.
With her two oldest children in college, Joaquin is the only child still living at home. Good Housekeeping reports, Kelly often refers to him in her social media posts as her "newborn."
During Kelly's interview with former Jersey Shore star Nicole "Snooki" Polizzi, she jokingly confessed that he is her favorite child.
She said a third child is "the best" because they give their parents a break by doing their homework and chores without much trouble.
While his siblings Lola and Michael are pursuing career's in modeling and acting, Joaquin's passion is wrestling and boxing. He enjoy's going to watch UFC games with his father.
Over the course of her show "Live with Kelly and Ryan," Kelly has opened up about her son being dyslexic.
In an emotional episode she said that during a parent's teacher conference Joaquin's teacher revealed that he had been getting straight A's.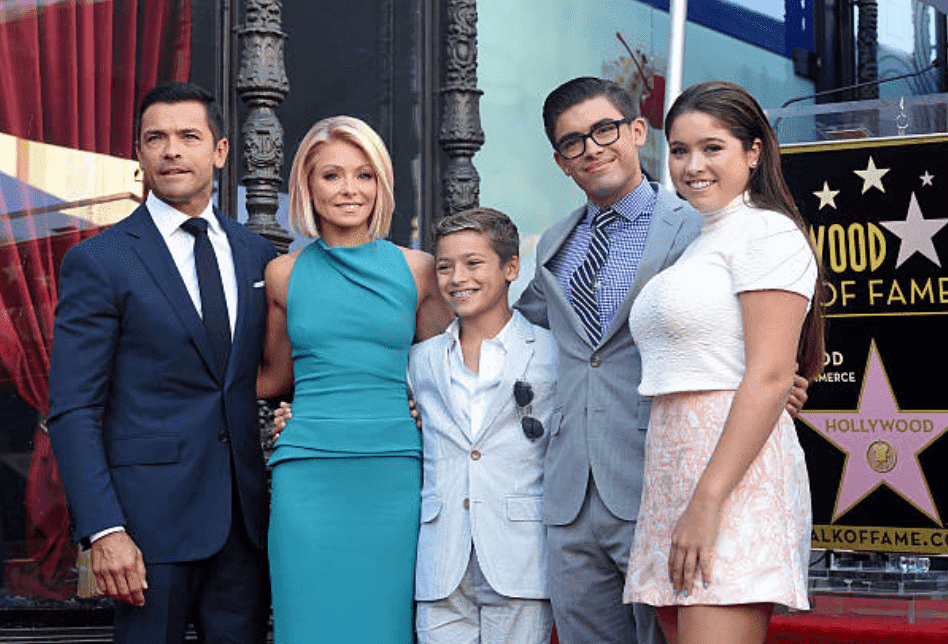 Kelly Ripa, Mark Consuelos their children Lola Consuelos, Michael Consuelos and Joaquin Consuelos pose for camera's at the ceremony for Kelly Ripa's star on the Hollywood Walk of Fame, on October 12, 2015, in Hollywood, California | Source: Getty Images (Photo by Axelle/Bauer-Griffin/FilmMagic)
Kelly couldn't contain her pride, and broke down in tears over how proud she is with her son's determination and success in school.
Please fill in your e-mail so we can share with you our top stories!